Coffee Advent Calendar 2023
Coffee Advent Calendars offer a daily dose of java joy, featuring a variety of premium coffee blends from renowned brands like Beanies and The Brew Company. These calendars bring the delightful aroma and flavors of coffee to your festive mornings, making them a perfect gift for coffee connoisseurs. Find the best coffee advent calendars here.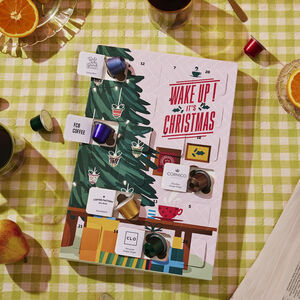 The UK Coffee Capsule Advent Calendar 2023 is made for coffee lovers. It holds 24 distinct single origin or blended coffee capsules from various UK roasters. Each is compatible with Nespresso machines, providing a new coffee taste daily until Christmas Day.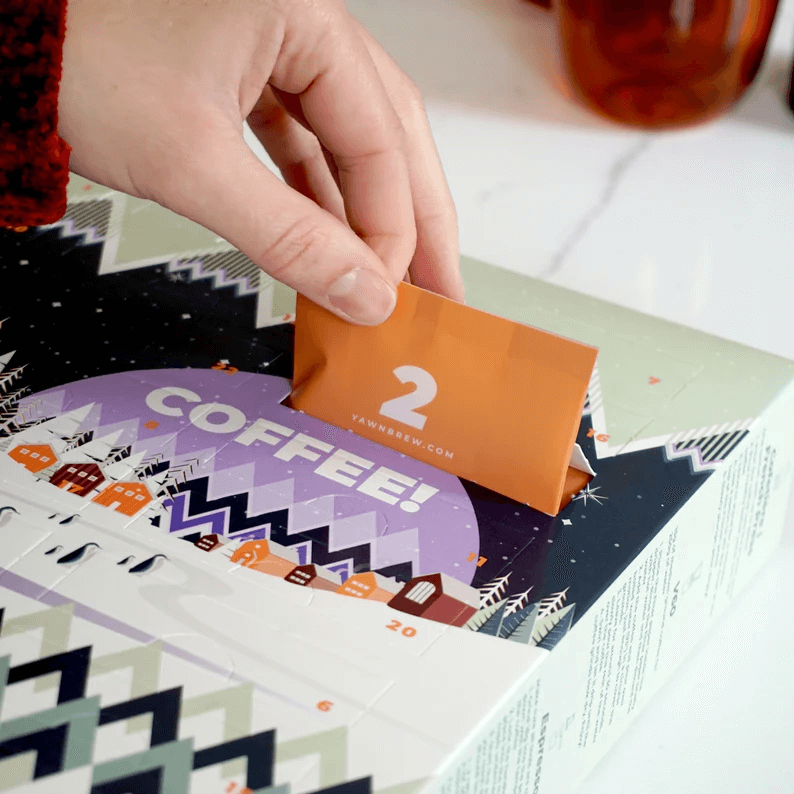 The Coffee Advent Calendar for Christmas 2023 features 24 specialty Arabica coffees from 17 different origins, including Guatemala, Kenya, Ethiopia, and Colombia.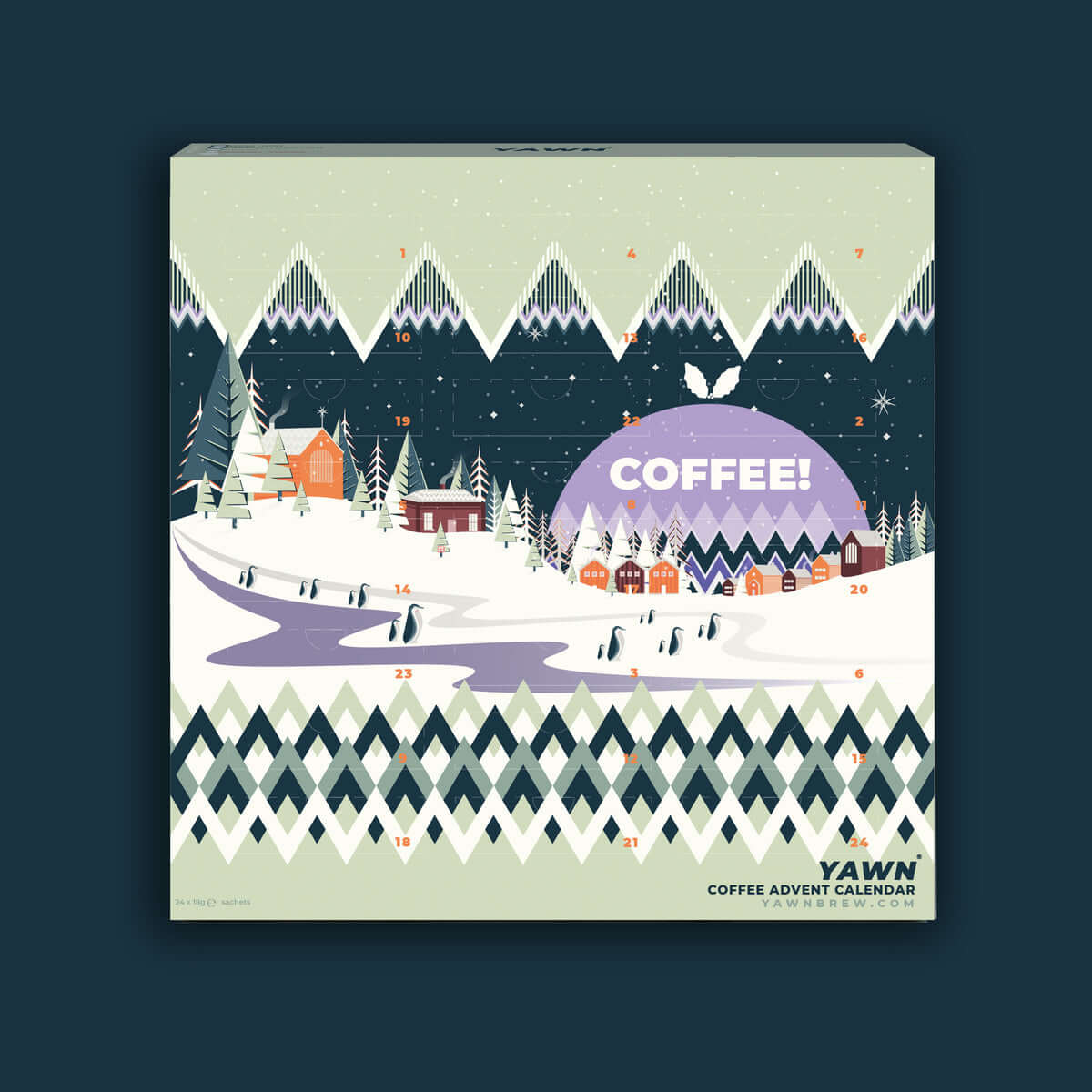 The Yawn Brew Coffee Advent Calendar Pro 2023 contains 24 distinctive types of 16g of coffee, coming from 17 different nations. All coffees are precisely chosen and roasted. Contains 18 new varieties compared to last year's version.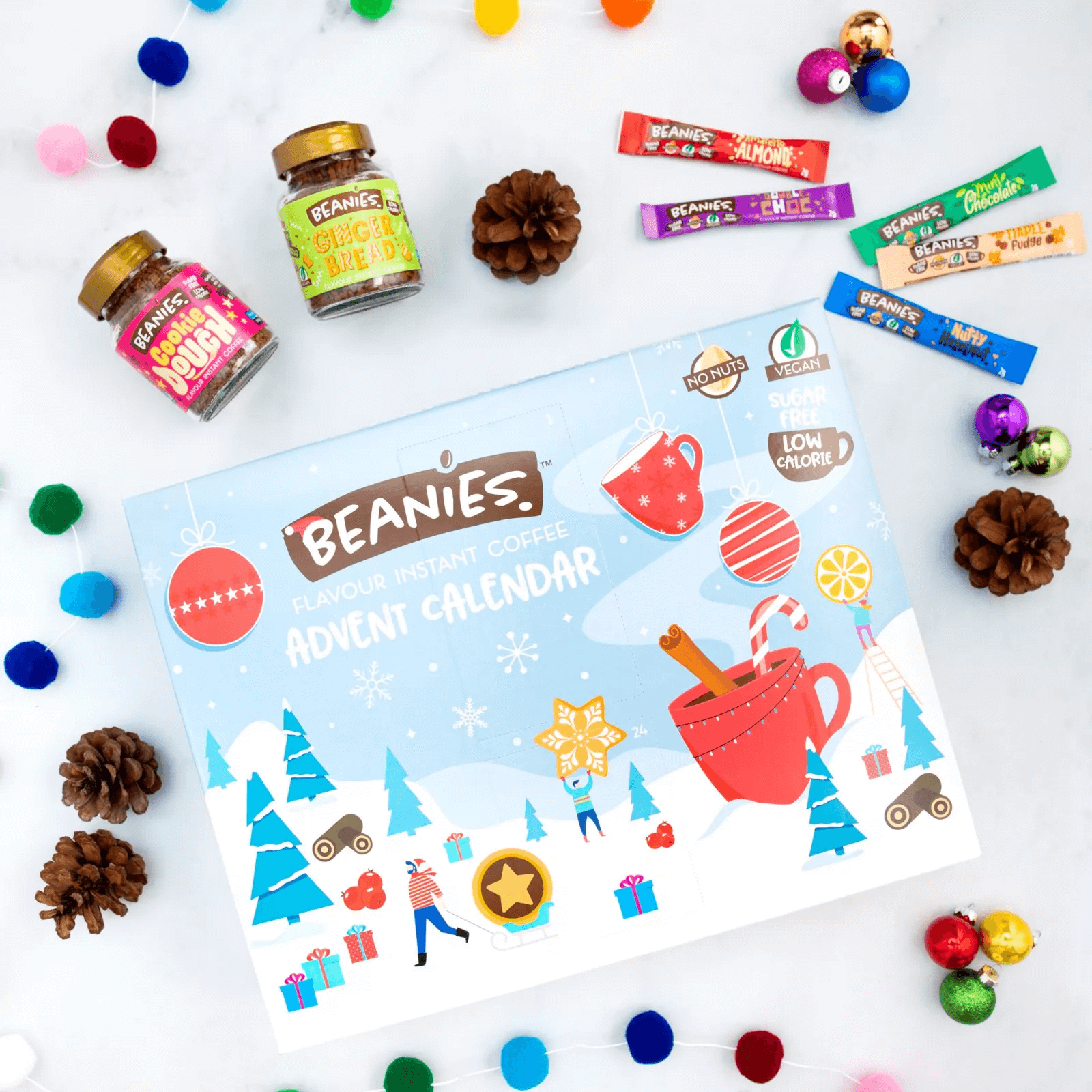 The Beanies Flavour Instant Coffee Advent Calendar 2023 includes 46 items: 44 flavor sticks and 2 surprise coffee jars. It's nut-free, sugar-free, vegan, and low-calorie, keeping the flavors a secret for a unique unboxing experience.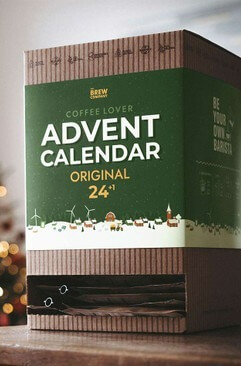 The Coffee Advent Calendar 2023 includes 25 different types of coffee. Running from 1st to 25th December, it provides daily samples to explore various coffee tastes. Its design caters to coffee lovers and people keen to discover new flavours.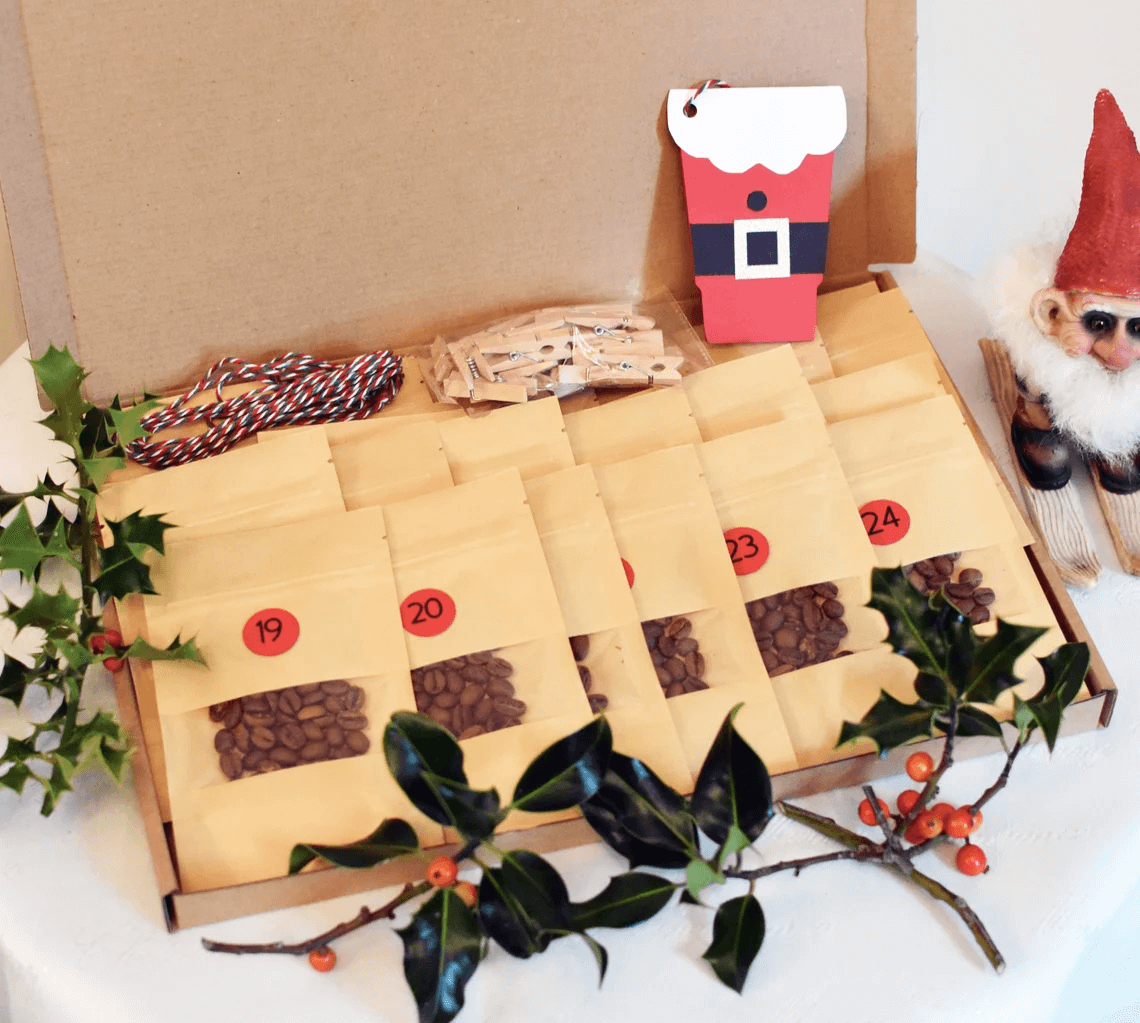 The Coffee Different Craft Advent Calendar 2023 includes 24 packets of varying coffee types. It comprises 20 single-origin and 4 blends from global regions, including minor growers. The package also provides 24 pegs, 3 meters of twine, brewing instructions, a reusable fabric pouch, gift-wrapping, a hand-crafted card, and customisable message and delivery options.
Coffee Advent Calendar 2022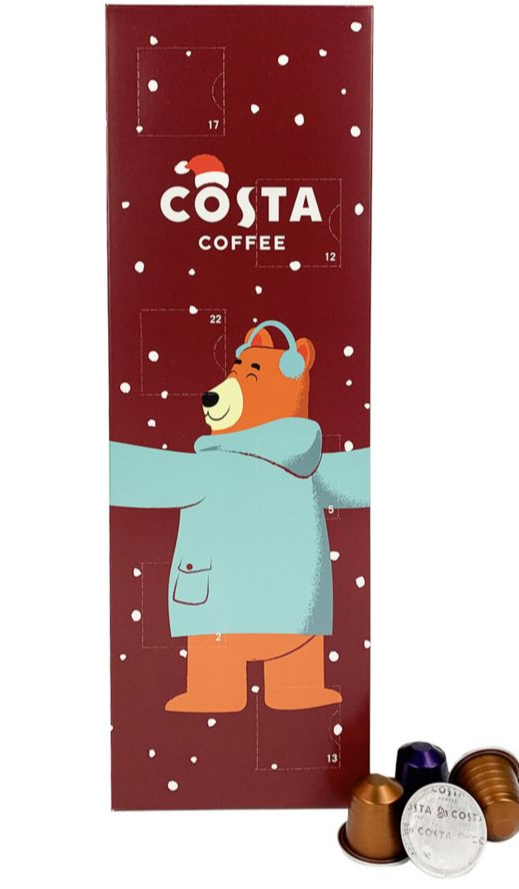 The Costa Coffee advent calendar, which is to be a favorite of coffee enthusiasts, consists of 12 Mocha Italia Coffee Capsules and 12 Single Origin Coffee Capsules. Suitable for vegetarians. Coffee is grown and packed in Germany.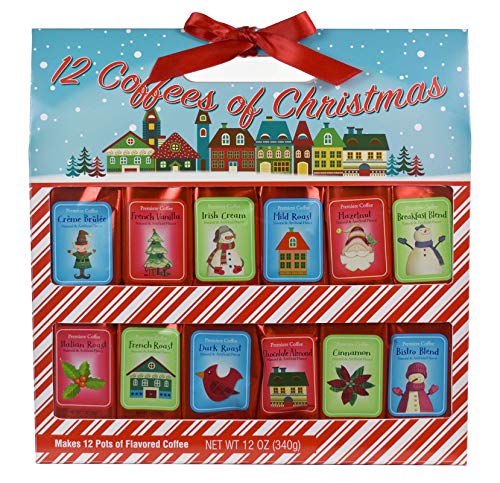 Holiday 12 Gourmet Coffee Of Christmas Advent Calendar will make cold winter mornings warmer.
Coffee of good quality, you can make 2 cups of drink from each bag.
Neugierig, was drin ist? Klickt hier: spoiler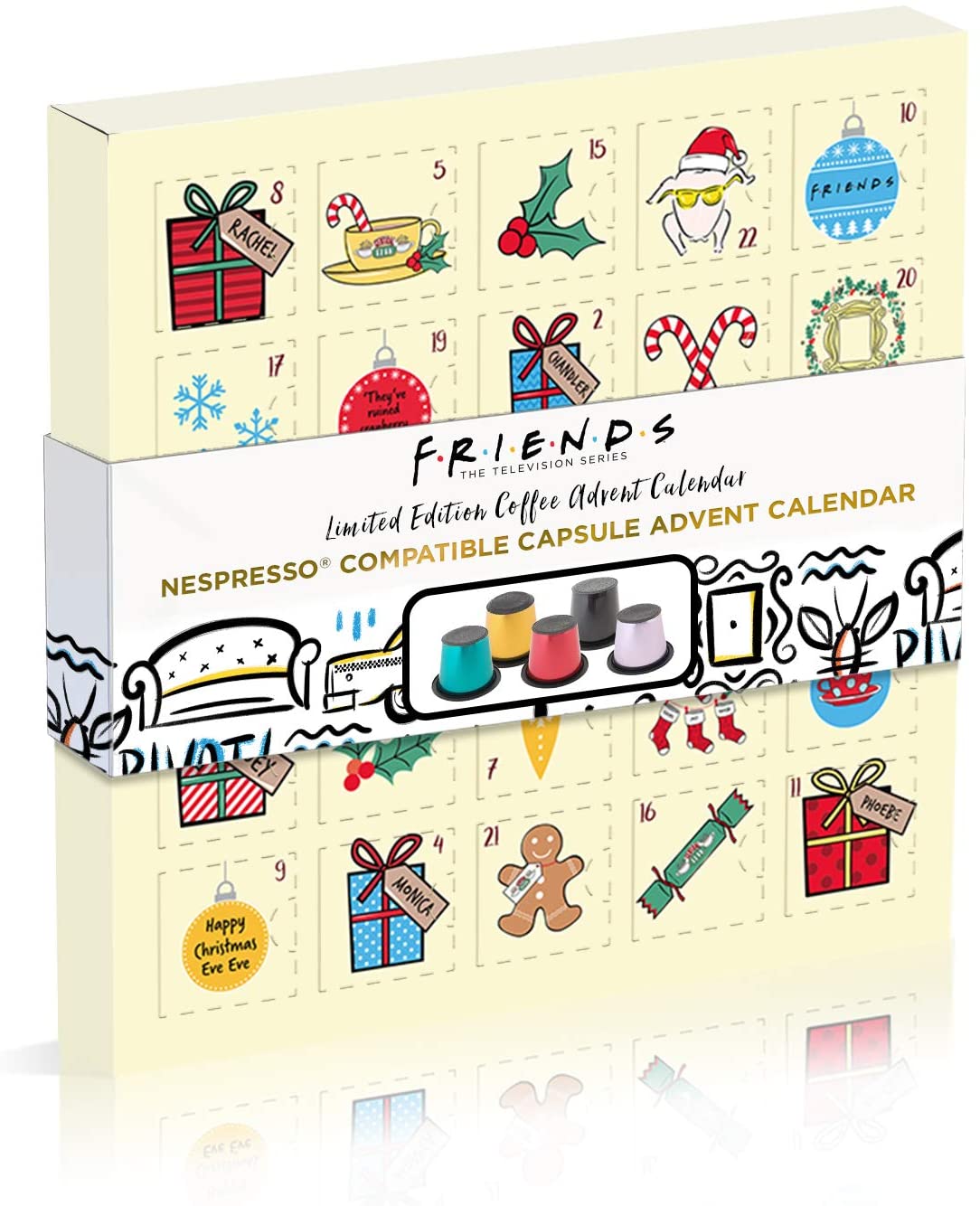 This limited-edition coffee advent calendar includes 24 capsules of Nespresso Compatible Coffee flavoured with Choco Cherry, Speculoos, Creme Brûlée, Caramel Toffee, Cinnamon, French Espresso, Italian Espresso & Brazilian Lungo. A perfect gift for coffee addicts to indulge in.
Neugierig, was drin ist? Klickt hier: spoiler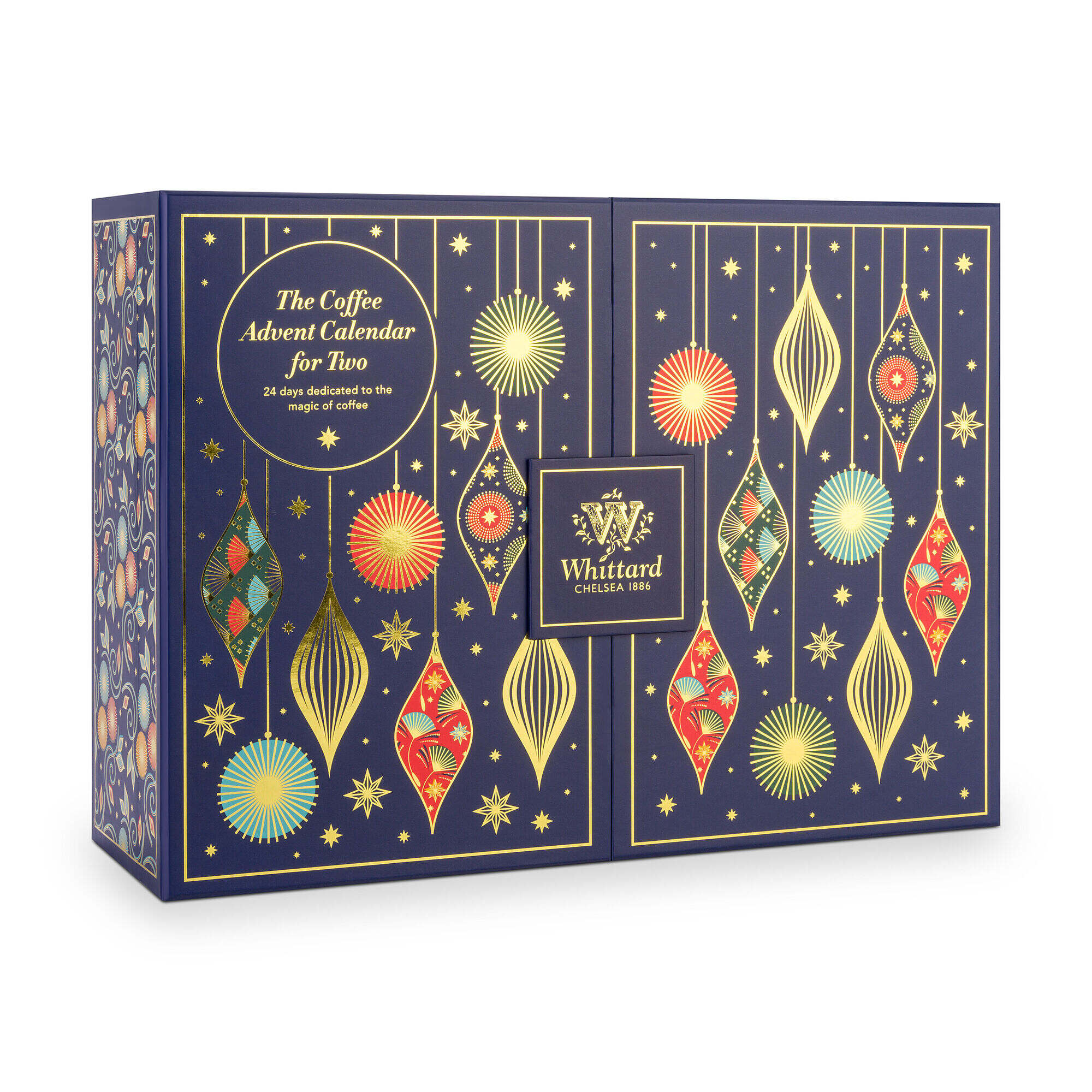 Start your day with a gorgeously designed Whittard advent calendar that contains 24 drawers, behind each hidden 2 capsules of coffee, featuring 12 different blends such as Kenya Peaberry, Bourbon Espresso and Santos & Java.
Content:
• Contains: 48 coffee bags, 2x coffee bags in each drawer
• Coffee blends: Whittard House Blend, Guatemala Elephant, Monsoon Malabar, San Agustin Colombia, Santos and Java, Cafe Francais, Breakfast Blend, Mocha Djimmah, Kenya Peaberry, Bourbon Espresso, Ethiopia Yirgacheffe and Festive Coffee.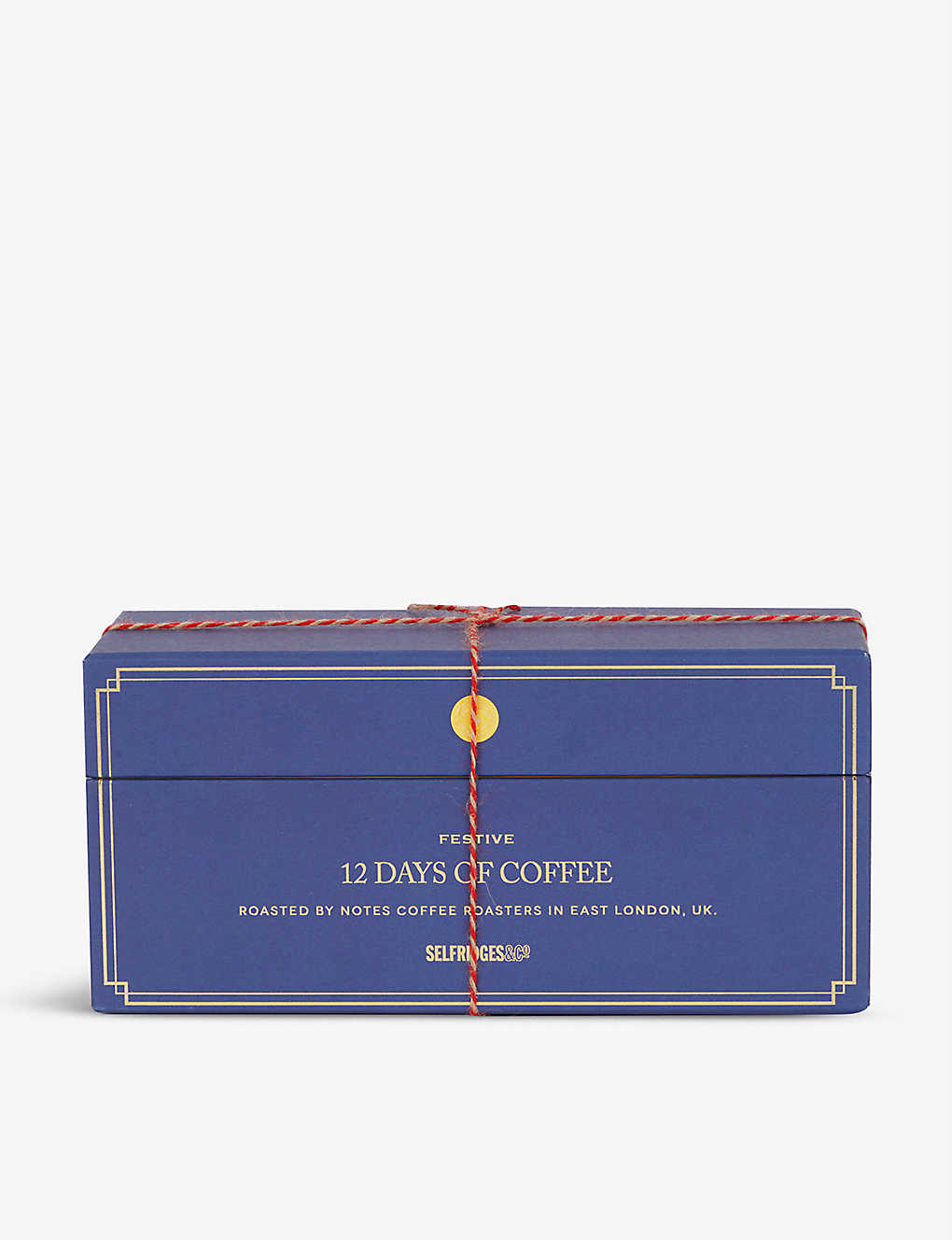 The Selfridges has collaborated with East London's Notes Coffee Roasters to bring out this amazing coffee advent calendar which is filled with 12 individual capsules of Arabica Coffee featuring tasting notes from morello cherry to marzipan and bubblegum. Count down to Christmas with a cup of original coffee!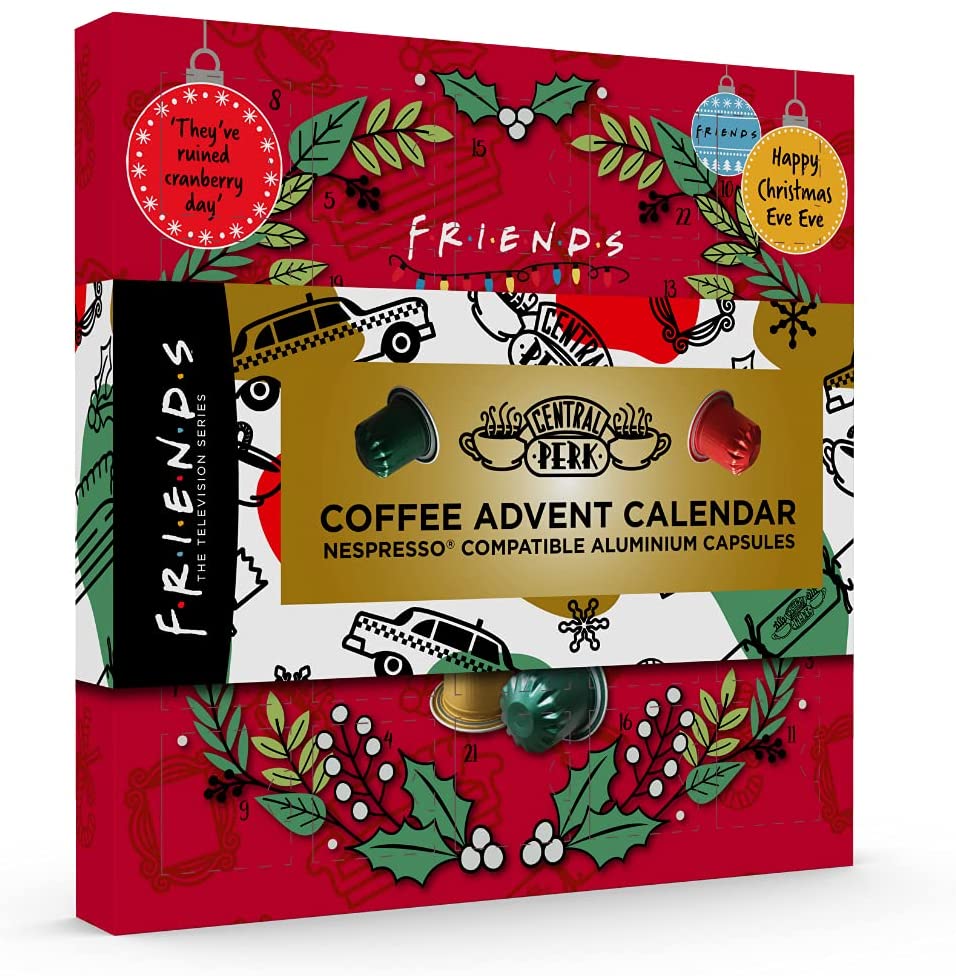 The legendary Friends Nespresso calendar is back with 24 coffee capsules with amazing flavours such as Choco Cherry, Cinnamon, Creme Brülé and Caramel Toffee. Start your December morning with nicely brewed coffee!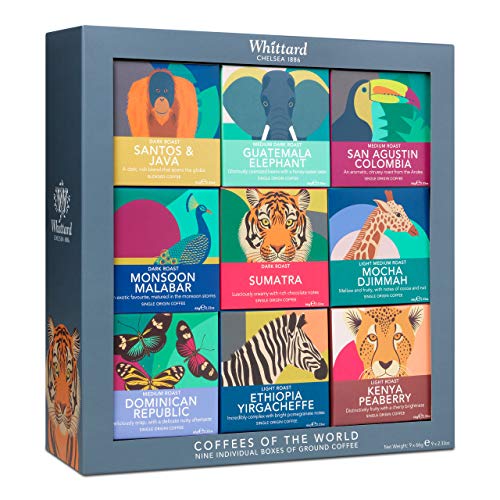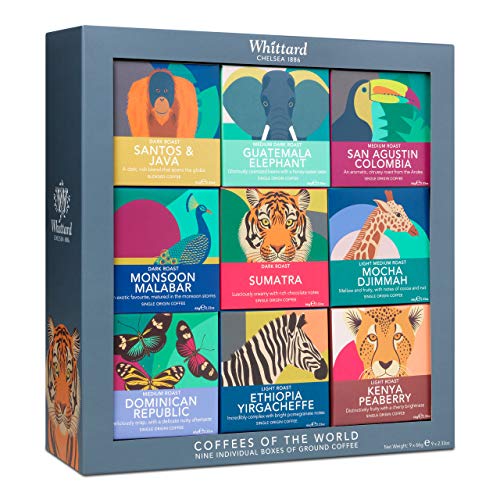 The Whittard of Chelsea is a set of the best coffee all over the world. This advent calendar contains 9 kinds of aromatic and tasty coffee.
Also, the amount of coffee in one box allows to make at least 4 cups of this wonderful drink.
Neugierig, was drin ist? Klickt hier: spoiler