Coffee Advent Calendar
Find the best coffee advent calendars here.
Holiday 12 Gourmet Coffee Of Christmas Advent Calendar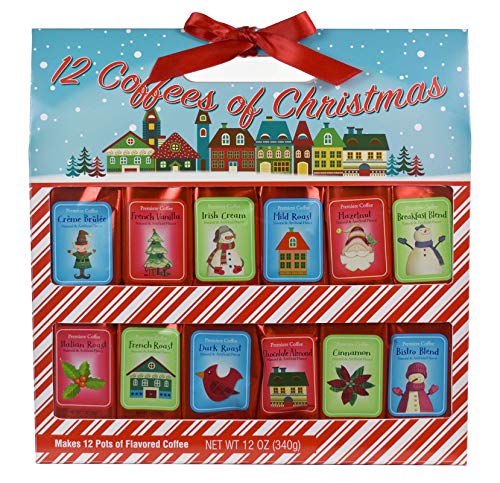 Holiday 12 Gourmet Coffee Of Christmas Advent Calendar will make cold winter mornings warmer.
Coffee of good quality, you can make 2 cups of drink from each bag.
Neugierig, was drin ist? Klickt hier: spoiler
Friends Coffee Advent Calendar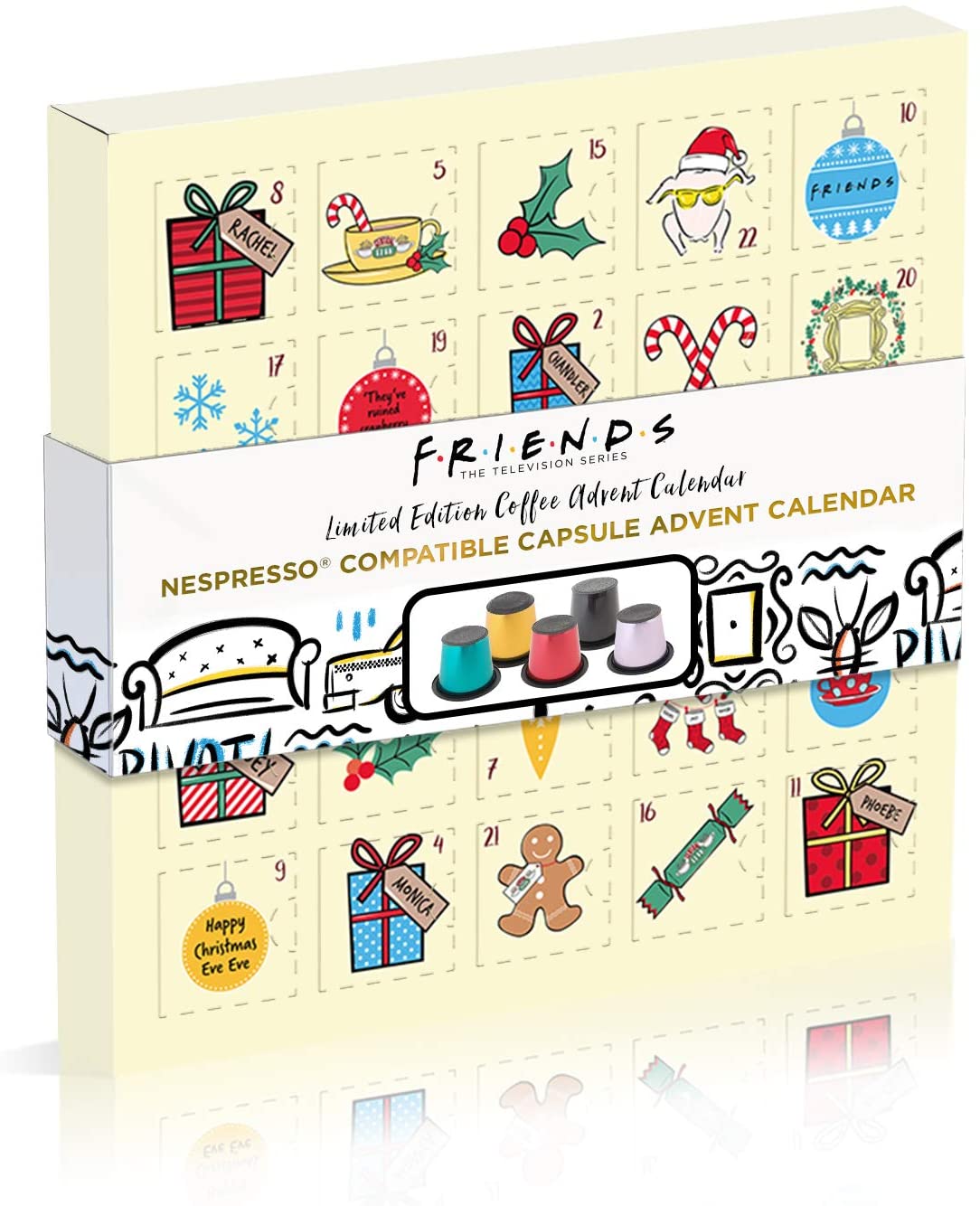 This limited-edition coffee advent calendar includes 24 capsules of Nespresso Compatible Coffee flavoured with Choco Cherry, Speculoos, Creme Brûlée, Caramel Toffee, Cinnamon, French Espresso, Italian Espresso & Brazilian Lungo. A perfect gift for coffee addicts to indulge in.
Neugierig, was drin ist? Klickt hier: spoiler
Whittard Coffee Advent Calendar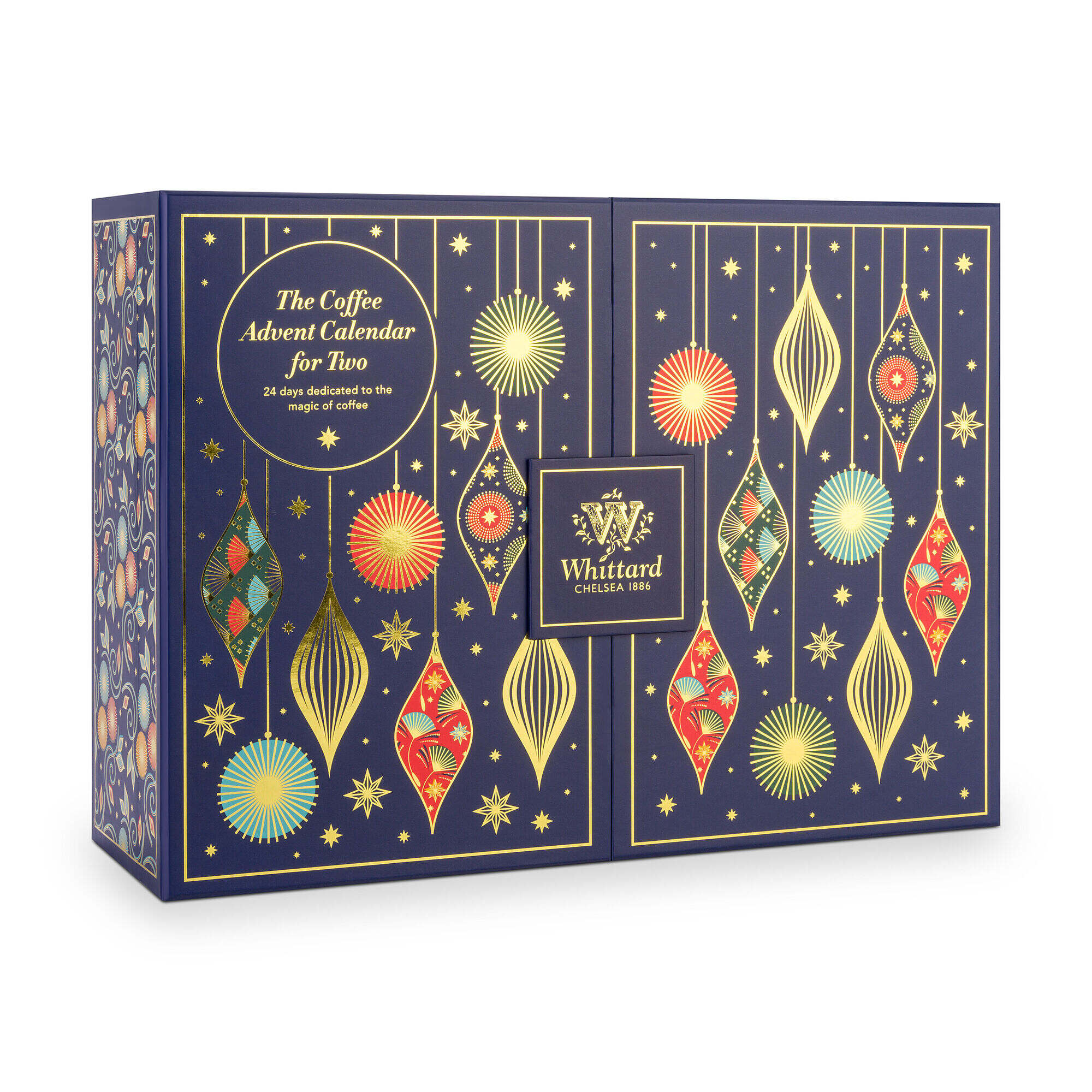 Start your day with a gorgeously designed Whittard advent calendar that contains 24 drawers, behind each hidden 2 capsules of coffee, featuring 12 different blends such as Kenya Peaberry, Bourbon Espresso and Santos & Java.
Content:
• Contains: 48 coffee bags, 2x coffee bags in each drawer
• Coffee blends: Whittard House Blend, Guatemala Elephant, Monsoon Malabar, San Agustin Colombia, Santos and Java, Cafe Francais, Breakfast Blend, Mocha Djimmah, Kenya Peaberry, Bourbon Espresso, Ethiopia Yirgacheffe and Festive Coffee.
Selfridges Coffee Advent Calendar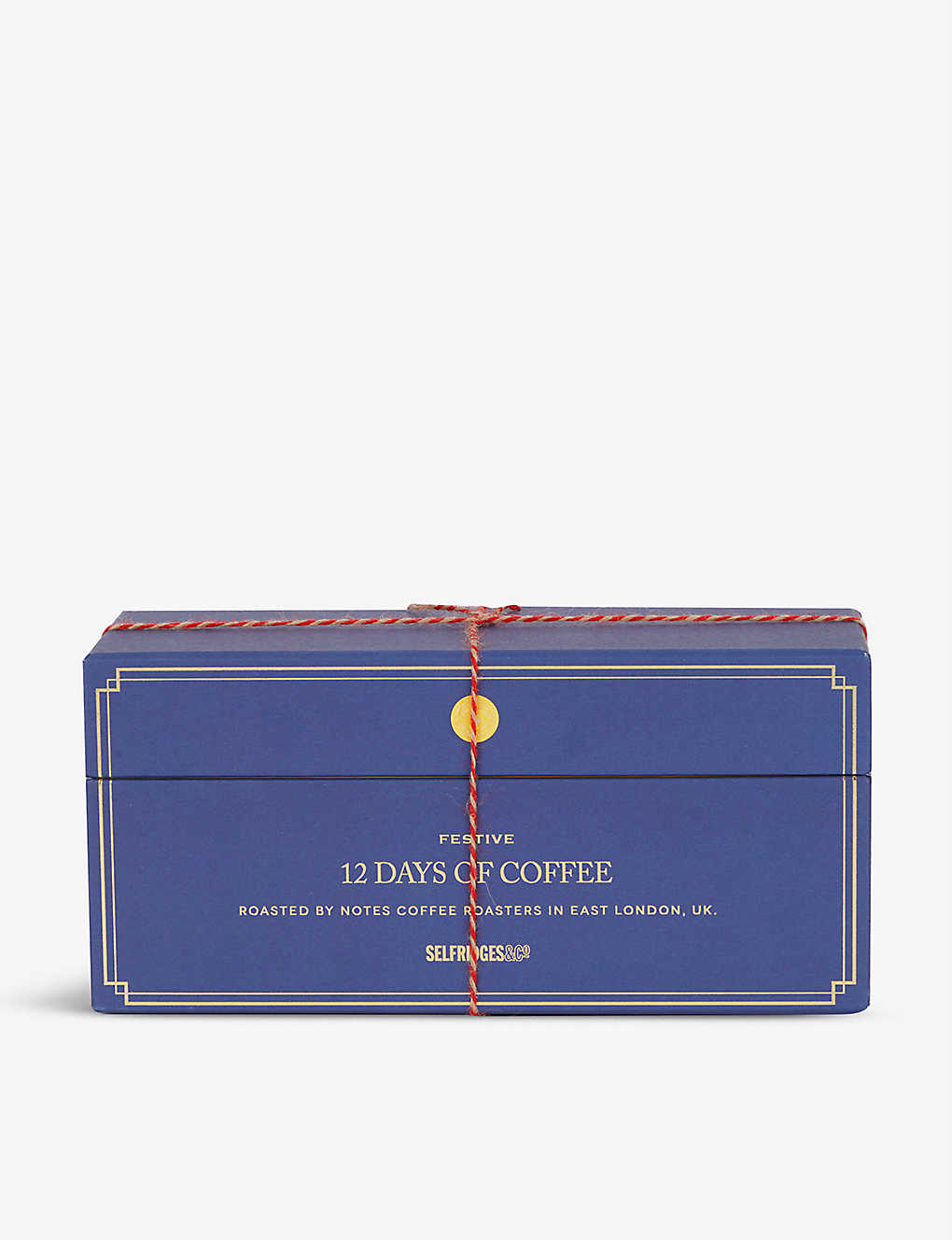 The Selfridges has collaborated with East London's Notes Coffee Roasters to bring out this amazing coffee advent calendar which is filled with 12 individual capsules of Arabica Coffee featuring tasting notes from morello cherry to marzipan and bubblegum. Count down to Christmas with a cup of original coffee!
Friends Nespresso Advent Calendar 2021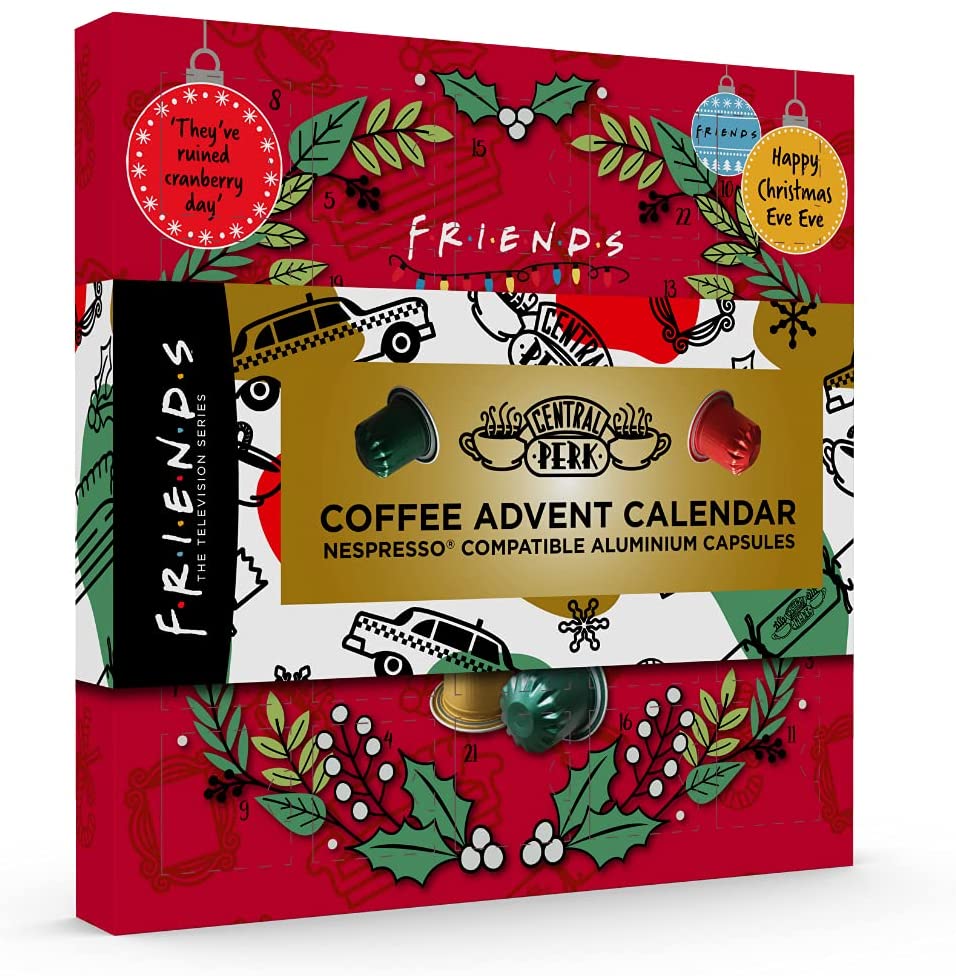 The legendary Friends Nespresso calendar is back with 24 coffee capsules with amazing flavours such as Choco Cherry, Cinnamon, Creme Brülé and Caramel Toffee. Start your December morning with nicely brewed coffee!
Whittard of Chelsea Advent Calendar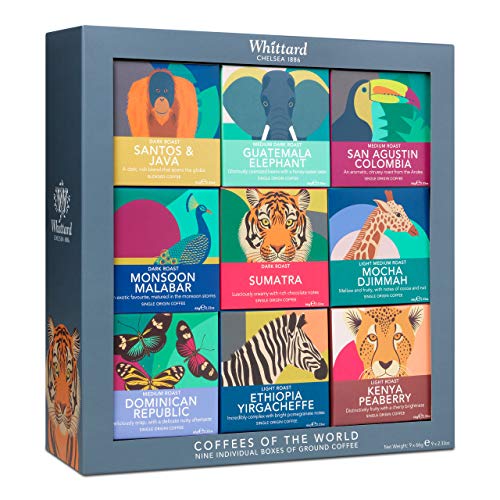 The Whittard of Chelsea is a set of the best coffee all over the world. This advent calendar contains 9 kinds of aromatic and tasty coffee.
Also, the amount of coffee in one box allows to make at least 4 cups of this wonderful drink.
Neugierig, was drin ist? Klickt hier: spoiler