Gisela Graham Advent CAlendar 2023
Overview – Gisela Graham Advent Calendars 2023
Gisela Graham is a renowned brand in the world of holiday and home decor, known for its exquisite and unique designs that add a touch of elegance to your celebrations. Step into the enchanting world of Gisela Graham Advent Calendar, where every day promises a new surprise that embodies the brand's dedication to spreading holiday cheer and beauty.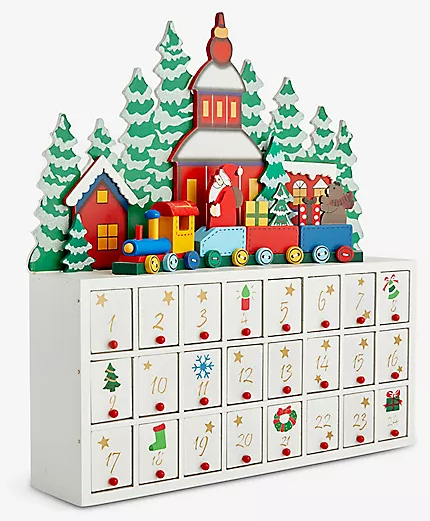 The Gisela Graham – Father Christmas Train Wooden Advent Calendar is a wooden, rectangular festive item featuring snowy trees, Father Christmas, and a train. This calendar, measuring 41cm high, 38cm wide and 8cm deep, has 24 miniature numbered drawers for personalised gifts. Clean with a dry cloth. It's a countdown to Christmas tool with variable traditional and unique themes.
Christmas Advent Calendar, Advents calendar filler ideas for children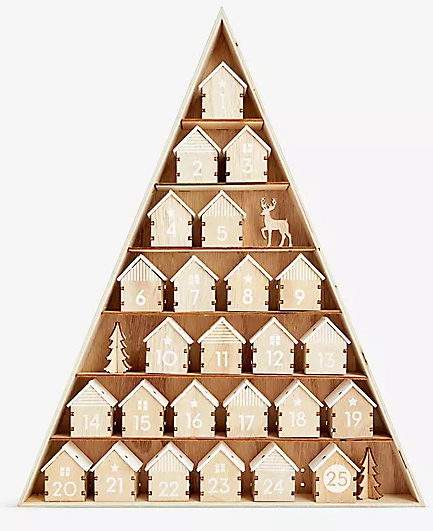 The Gisela Graham – Selfridges Edit 25-House Wooden Advent Calendar is a wooden, triangular festive décor item. It boasts 25 house-shaped compartments, with deer and tree-themed decorations. The calendar measures 45cm in height, 37cm in width, and a depth of 3cm.