Hotel Chocolat Advent CAlendar 2023
Overview – The best Hotel Chocolat advent calendars 2023
Here is our list of favourite Hotel Chocolat calendars 2023. Chocolate calendars of previous years are listed below.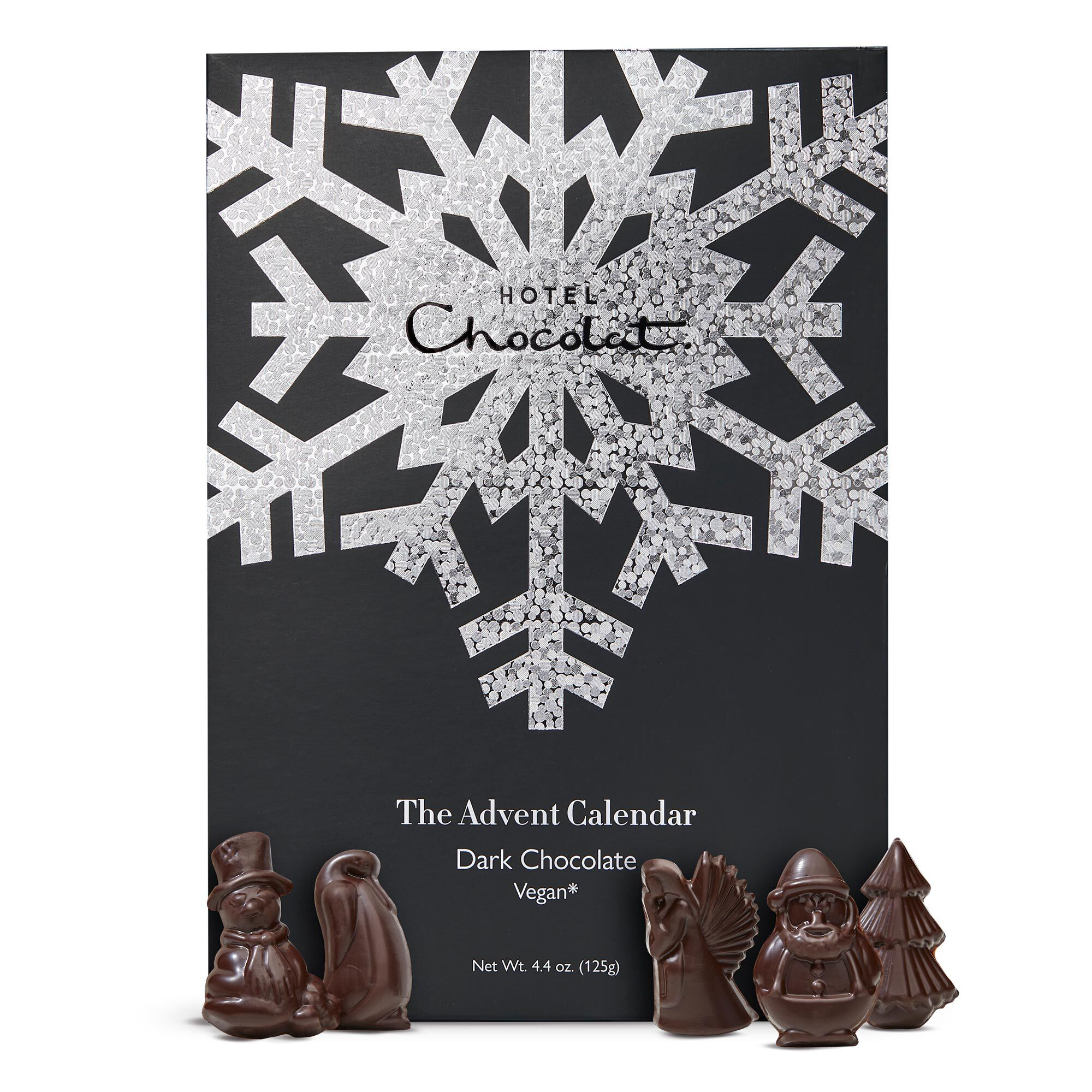 The Hotel Chocolat The Dark Bundle Advent Calendar 2023 contains two advent calendars, filled with 70% dark chocolate pieces. There are a variety of festive shapes behind each door, such as reindeer, snowmen, penguins, and spruces. It is a vegan-friendly offering and showcases Hotel Chocolat's dedication to ethical cacao sourcing and reduced sugar use.
Kids Advent Calendar 2023, Chocolate Advent Calendar, Advent Calendar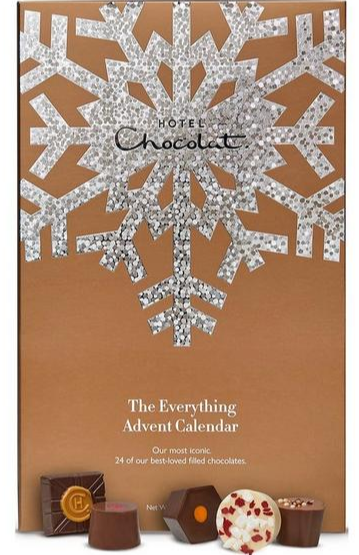 Hotel Chocolat The Everything Advent Calendar 2023 contains full-sized milk, white, and dark chocolates from Hotel Chocolat's range. Some chocolates contain alcohol. All are made with 100% Engaged Ethics cacao. The calendar measures 325mm in depth, 205mm in width and 46mm in height. Suitable as a gift.
Gin Advent Calendar, Chocolate Advent Calendar, Alcohol Advent Calendar, Advent Calendar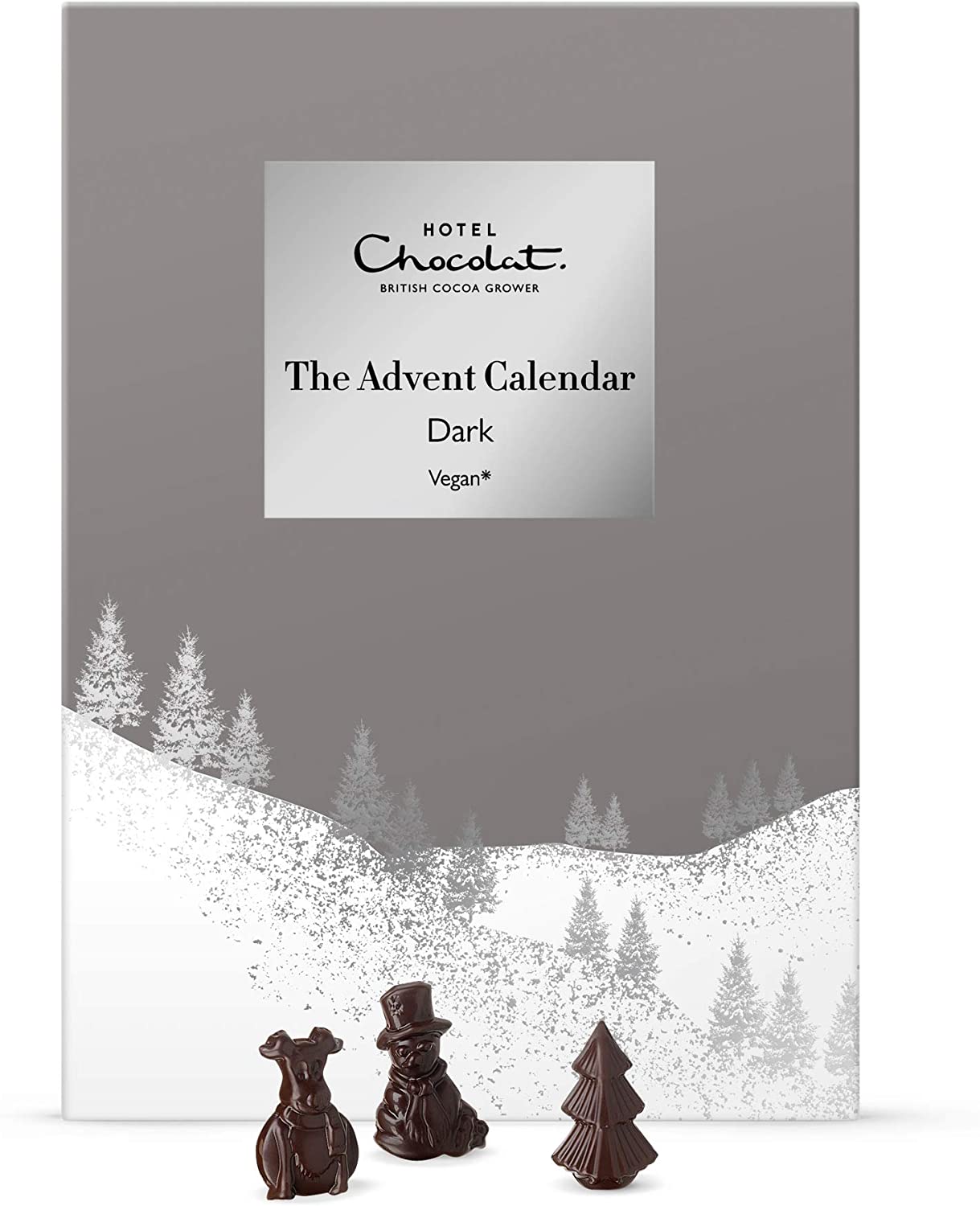 Hotel Chocolat The Advent Calendar with 24 chocolate sculptures is an amazing surprise.
Luxury quality of chocolate containing natural cacao beans. A delicate gift for a friend or colleague.
You could get the calendar for via amazon.co.uk , but it's currently unavailable.
Curious what's inside? Click here: spoiler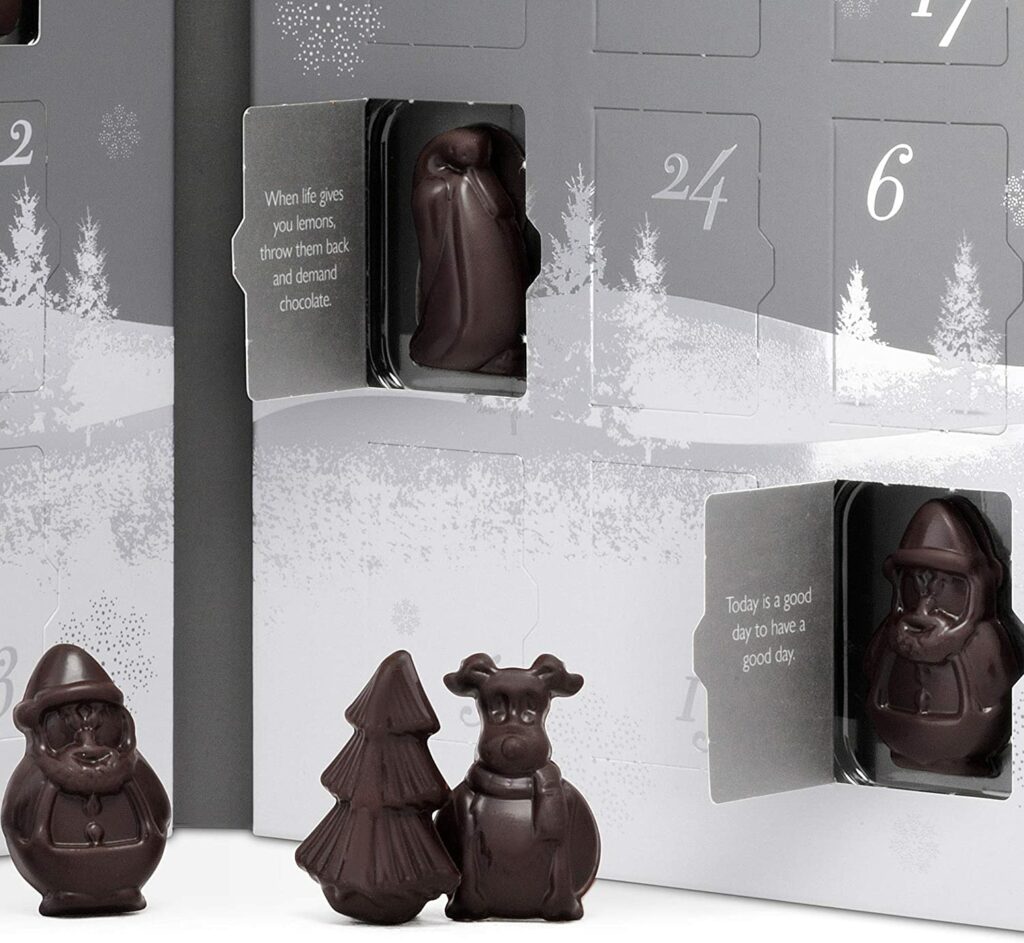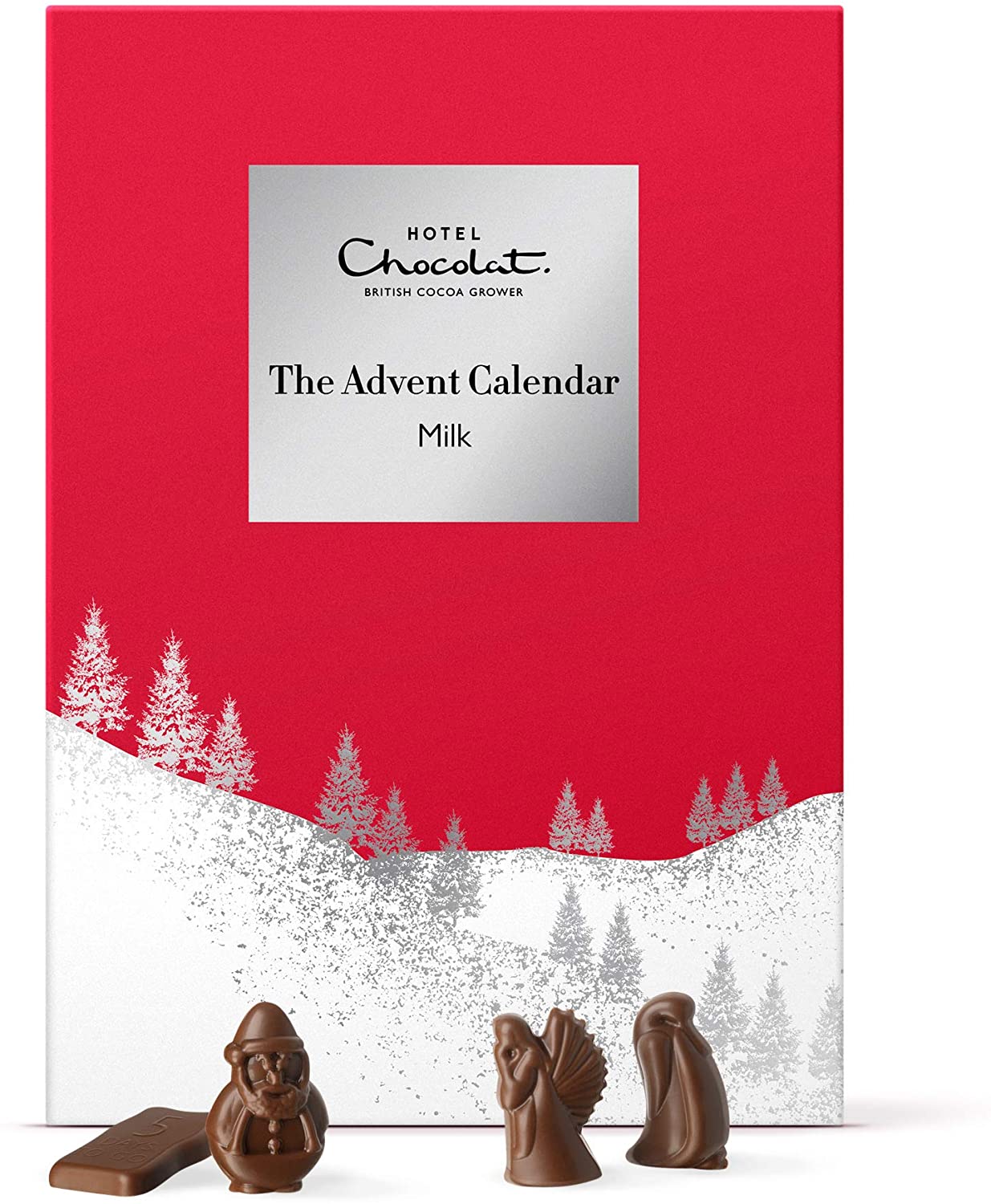 The Hotel Chocolat advent calendar includes 24 fabulous Christmas figures in solid milk chocolate.
100% natural chocolate in a stylish Christmas packaging – what can be better for the loved ones.
The calendar is currently unavailable.
This Hotel Chocolat advent calendar contains 48 filled chocolates: two behind each window, including truffles, fruities, caramels and more. An ideal Christmas gift for couples.
The calendar is currently unavailable.
Curious what's inside? Click here: spoiler