ASOS Grooming 12 Day Calendar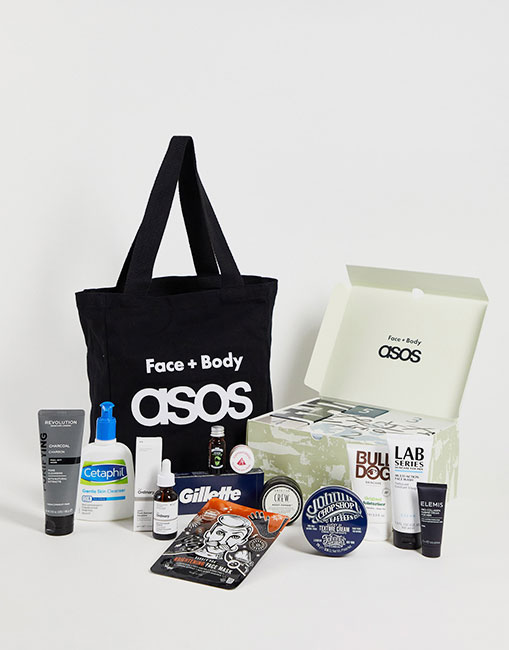 The ASOS Beauty advent calendar is filled with 12 pampering goodies for body, hair and skincare. Behind each numbered box, expect to find beauty products ranging from Gentle Skin Cleanser to Elemis Marine Cream and Original Moisturiser. Plus, the box includes a branded tote and a golden ticket to win the Face+Body collection!
Content:
1 x American Crew Boost Powder: 10g;
1 x Barber Pro Brightening Mask (Full Size);
1 x Bulldog Original Moisturiser: 100ml (Full Size);
1 x Cetaphil Gentle Skin Cleanser: 236ml (Full Size);
1 x Egyptian Magic All Purpose Skin Cream: 7.5ml;
1 x Elemis Pro Collagen Marine Cream: 15ml;
1 x Gillette Fusion 5 Pro Glide Razor (Full Size);
1 x Johnny's Chop Shop Texturising Cream: 75g (Full Size);
1 x LAB Series Multi Action Face Wash: 100ml (Full Size);
1 x Revolution Pore Cleansing Charcoal Peel: 100ml (Full Size);
1 x The Ordinary 100% Plant-Derived Squalane: 30ml (Full Size);
1 x Wahl Refreshed Beard Oil: 10ml.