Atelier Cologne Advent Calendar 2021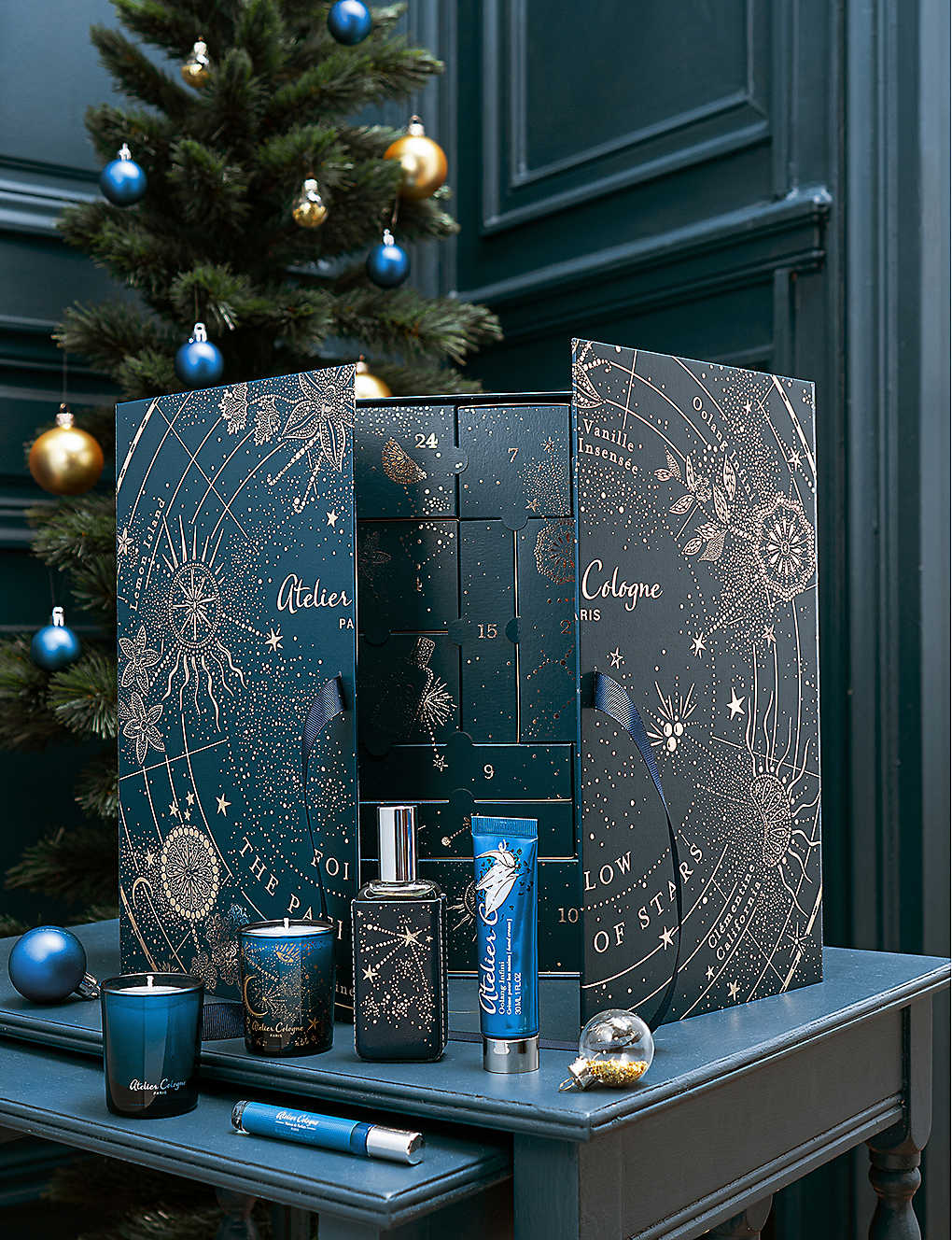 Presented in a blue constellation-inspired gift box, the Atelier Cologne advent calendar is the perfect addition to your beauty routine. Its new festive offering features a grooming assortment of 24 doors, behind which you'll find French skincare, make-up treats as well as special fragrances such as Clémentine California scent and Orange Sanguine.
Content:
Clémentine California cologne absolue 30ml;
Blue Aqua Leather Case;
Orange Sanguine cologne absolue 30ml;
Collector Golden Hour Leather Case;
Oolang Infini cologne absolute 30ml;
Collector Midnight, Blue Leather Case;
Lemon Island cologne absolute 10ml;
Pacific Lime cologne absolue 10ml;
Vanille Insensée cologne absolue 10ml;
Love Osmanthus cologne absolute 4ml;
Pomélo Paradis cologne absolue 4ml;
Cèdre Atlas cologne absolute 4ml;
Bois Blonds cologne absolue 4ml;
Bergamote Soleil cologne absolue 4ml;
Rose Anonyme cologne absolue 4ml,
Orange Sanguine handcream;
Clémentine Callifornia handcream;
Oolang Infini handcream;
Orange Sanguine body lotion 30g;
Orange Sanguine shower gel 30g;
Oolang Infini body lotion 30g;
Oolang Infini shower gel 30g;
Orange Toscana candle 35g;
Bois Montmartre candle 35g.