Japanese Whiskey Advent Calendar 2021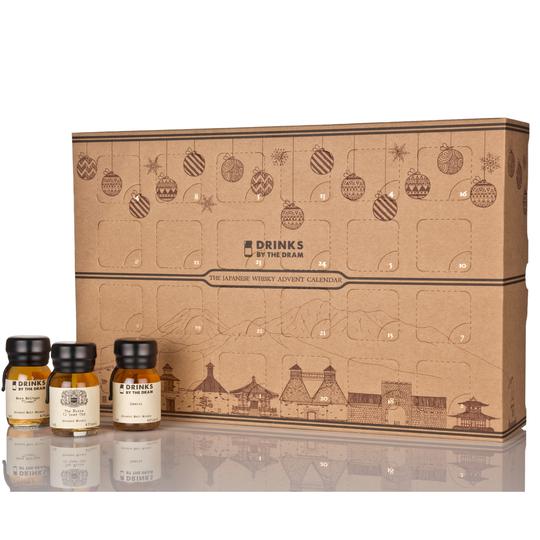 As an alternative to chocolate advent calendars, this Whiskey Advent Calendar offers the finest selection of unique blends and malts from Japan. Behind each door, you'll find exceptional drams of whiskeys such as Hibiki Japanese Harmony, Kamiki and Nikka Blended Whisky.
Content:
Nikka Taketsuru Pure Malt;
Kamiki;
The Kurayoshi Sherry Cask;
Nikka Pure Malt Black;
Mars Maltage Cosmo;
The Nikka 12 Year Old;
White Oak Akashi Blended Whisky;
Nikka Whisky From The Barrel;
Kura The Whisky;
The Hakushu Single Malt Whisky – Distiller's Reserve;
Nikka Taketsuru 21 Year Old;
Hibiki Japanese Harmony;
The Yamazaki Single Malt Whisky – Distiller's Reserve;
Nikka Blended Whisky;
Kaiyo Whisky Cask Strength;
Nikka Pure Malt Red;
Nikka Coffey Grain Whisky;
Hibiki 17 Year Old;
Yamazaki 18 Year Old;
Kirin Fuji-Sanroku;
Nikka All Malt;
The Kurayoshi Pure Malt;
Yamazakura Blended Whisky;
Nikka Coffey Malt Whisky.