KreativeKraft Advent Calendar 2021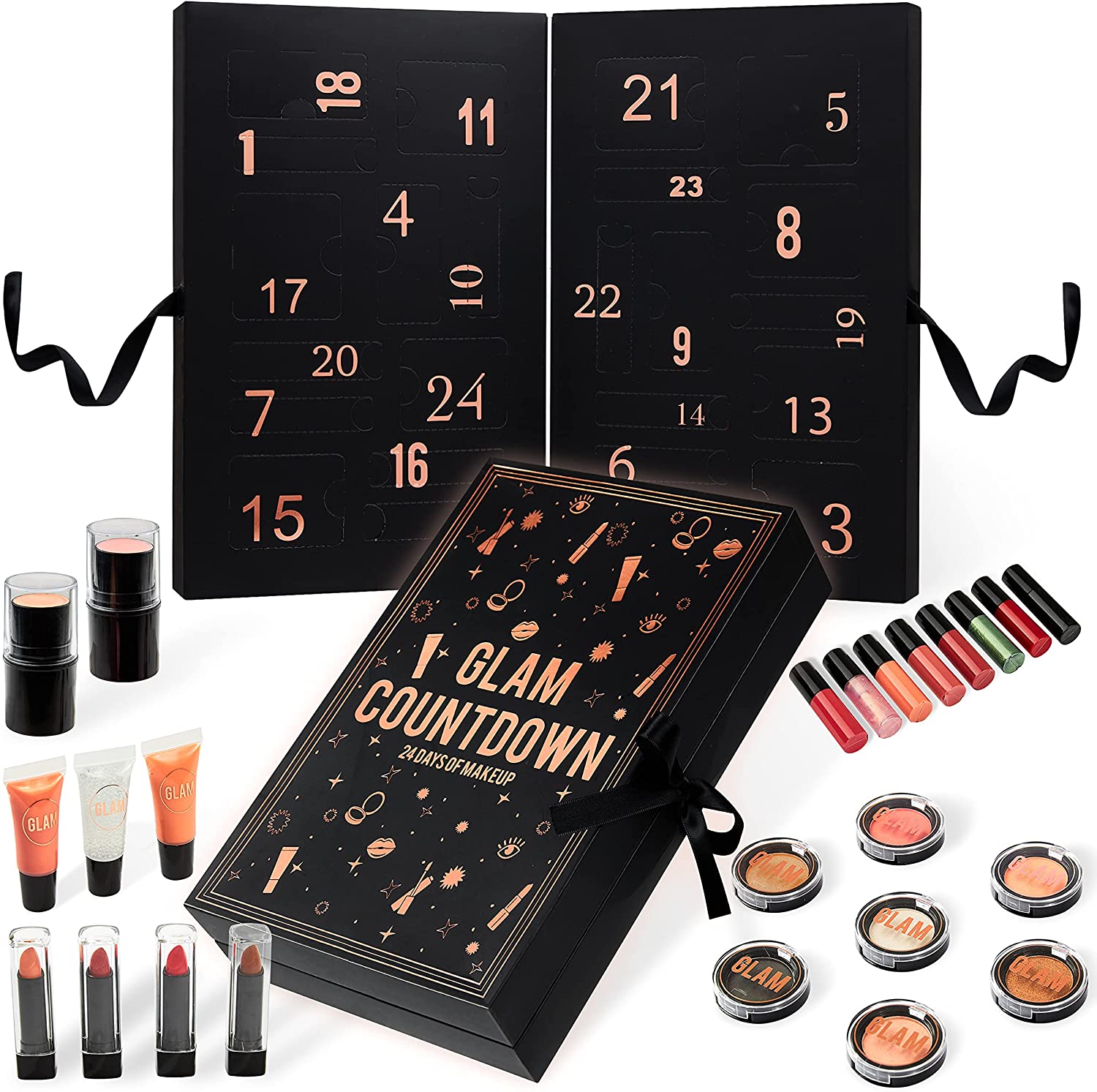 This fabulous beauty advent calendar for women contains 24 boxes, inside of which you'll find a selection of luxurious cosmetics ranging from lipsticks and eyeliners to highlighters. All the products inside are made of high-quality non-toxic materials. A perfect gift for yourself or your loved ones!
Content:
4 x lip-glosses;
4 x lipsticks;
3 x lip balms;
2 x highlighters;
5 x eyeshadows;
2 x liquid lipsticks;
2 x eyeliners;
2 x blushers.