LEGO City Advent Calendar 2020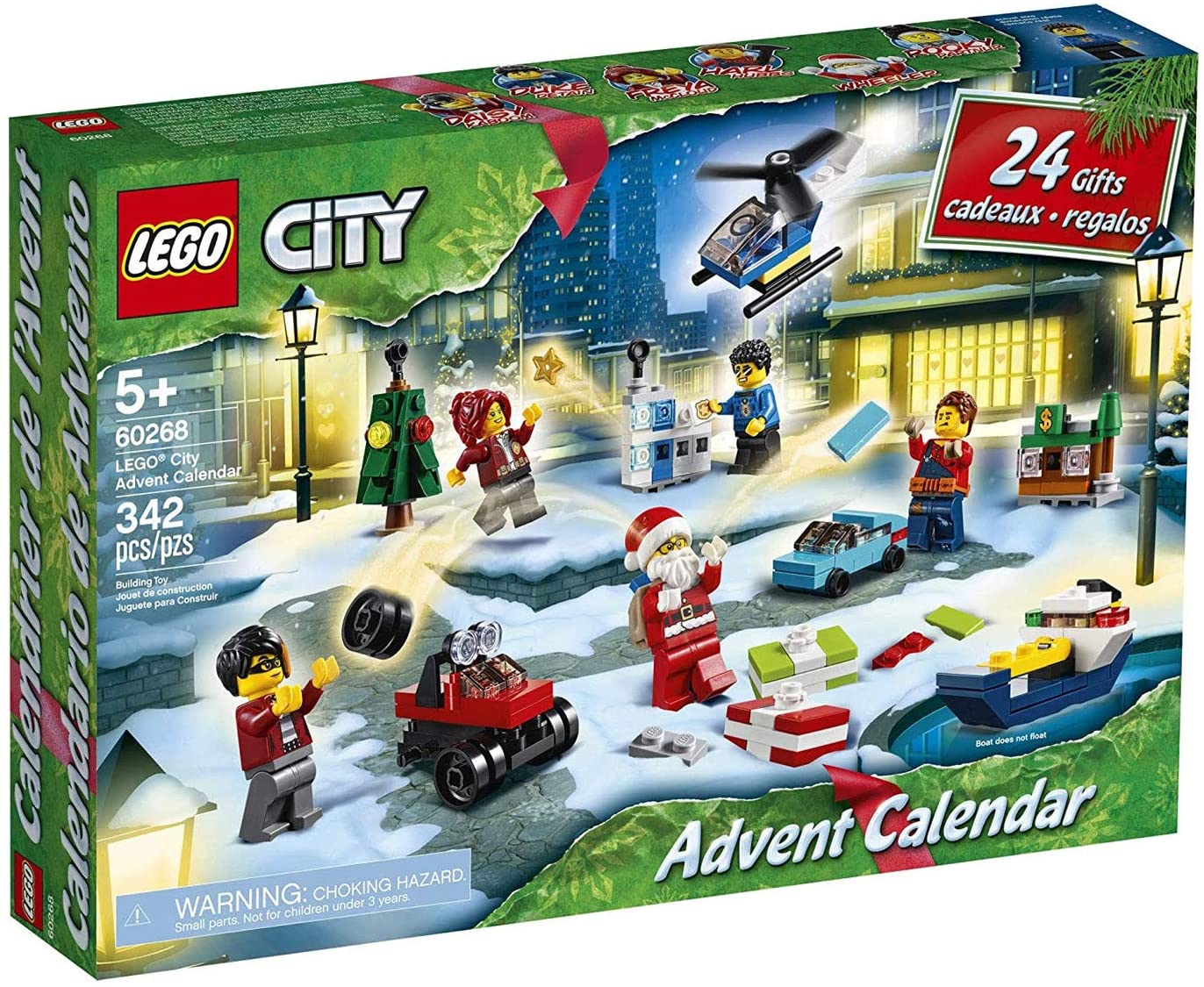 This newest LEGO City X-mas calendar contains 342 pieces for creative play and keeps children's interest throughout Advent. Inside the calendar you will find seasonal mini-builds and a snowy city play mat as well as 6 LEGO City mini-figures.
The calendar is suitable for kids aged 5 and up.
Curious what's inside? Click here: spoiler
Contents:
Christmas tree and Santa's sleigh miniature builds
6 LEGO City TV character mini-figures, including Duke DeTain, Harl Hubbs, Freya McCloud, Rooky Partnur, Daisy 'Kaboom' and a Christmassy Chief Wheeler with Santa costume
city play mat with snow-cleared roads