LEGO Star Wars Advent Calendar 2020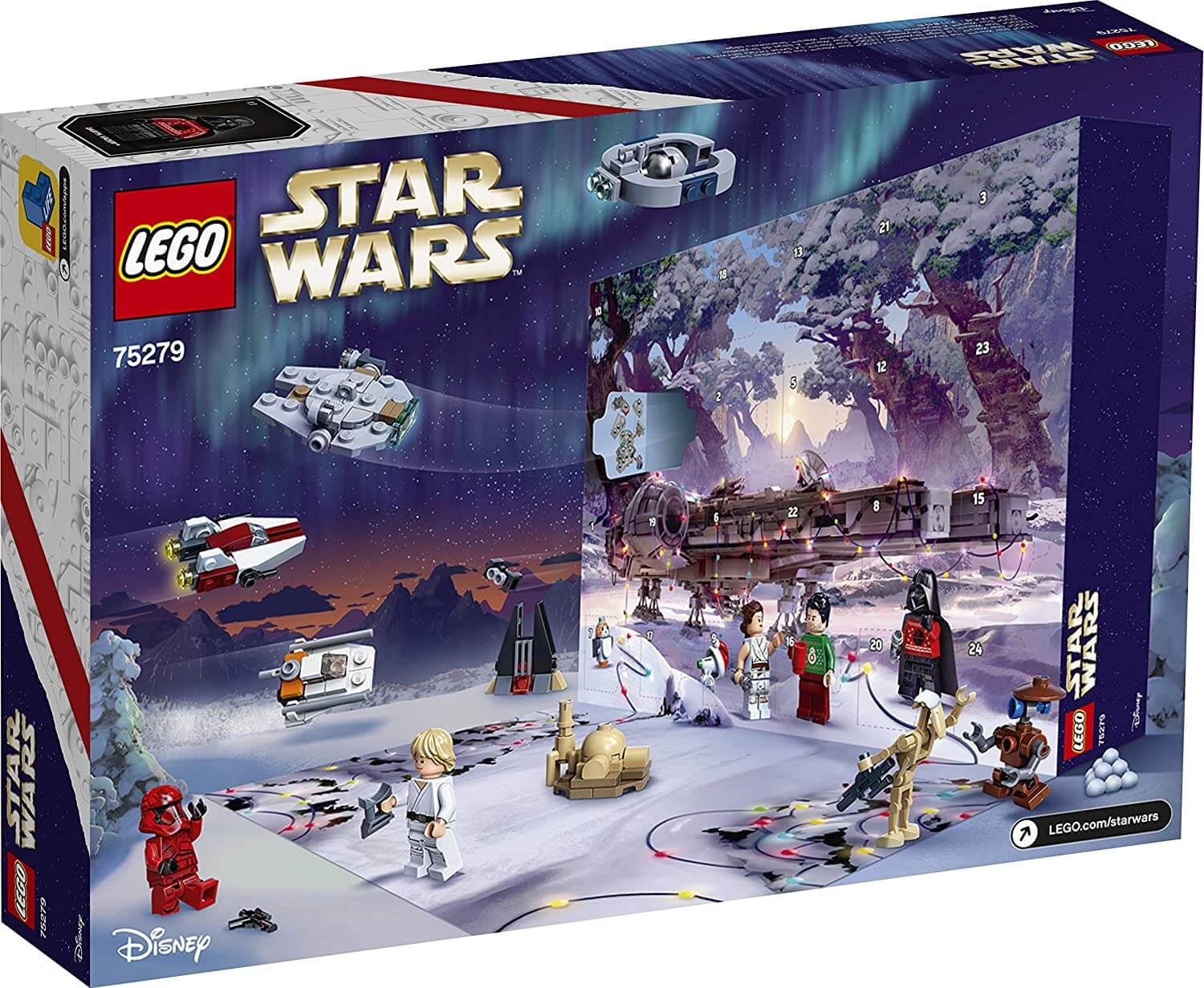 Legendary LEGO Star Wars Advent Calendar 2020 containing 24 amazing figures inside.
A perfect set for children from age 6 and also adults who adore the movie. High quality product has a plenty of gifts.
Curious what's inside? Click here: spoiler
Contents:
12 mini builds including the Millennium Falcon, an A-wing, TIE Fighter, X-wing and Anakin's Podracer;
12 figures including Poe Dameron, Darth Vader wearing a Christmas sweater, a Tauntaun with a red nose, Luke Skywalker, Gonk Droid snowman and more;
a foldout playmat with a festive Millennium Falcon image and a code to Star Wars: The Skywalker Saga game content.