Lush Advent Calendar 2020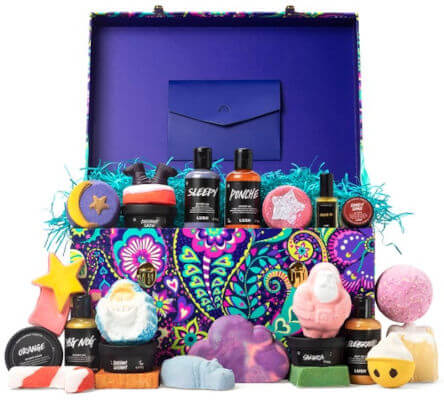 The latest Lush advent calendar contains 24 wellness essentials, including really sweet bath bombs, shower gels, bubble bars, body lotions and much more for a relaxing bath ritual. All products from the current calendar are 100% vegan.
You could get the calendar for £ 185,00 uk.lush.com , but it's now out of stock.
Curious what's inside? Click here: spoiler
Contents (24 vegan bath and skincare products):