MARVEL Avengers Advent Calendar 2020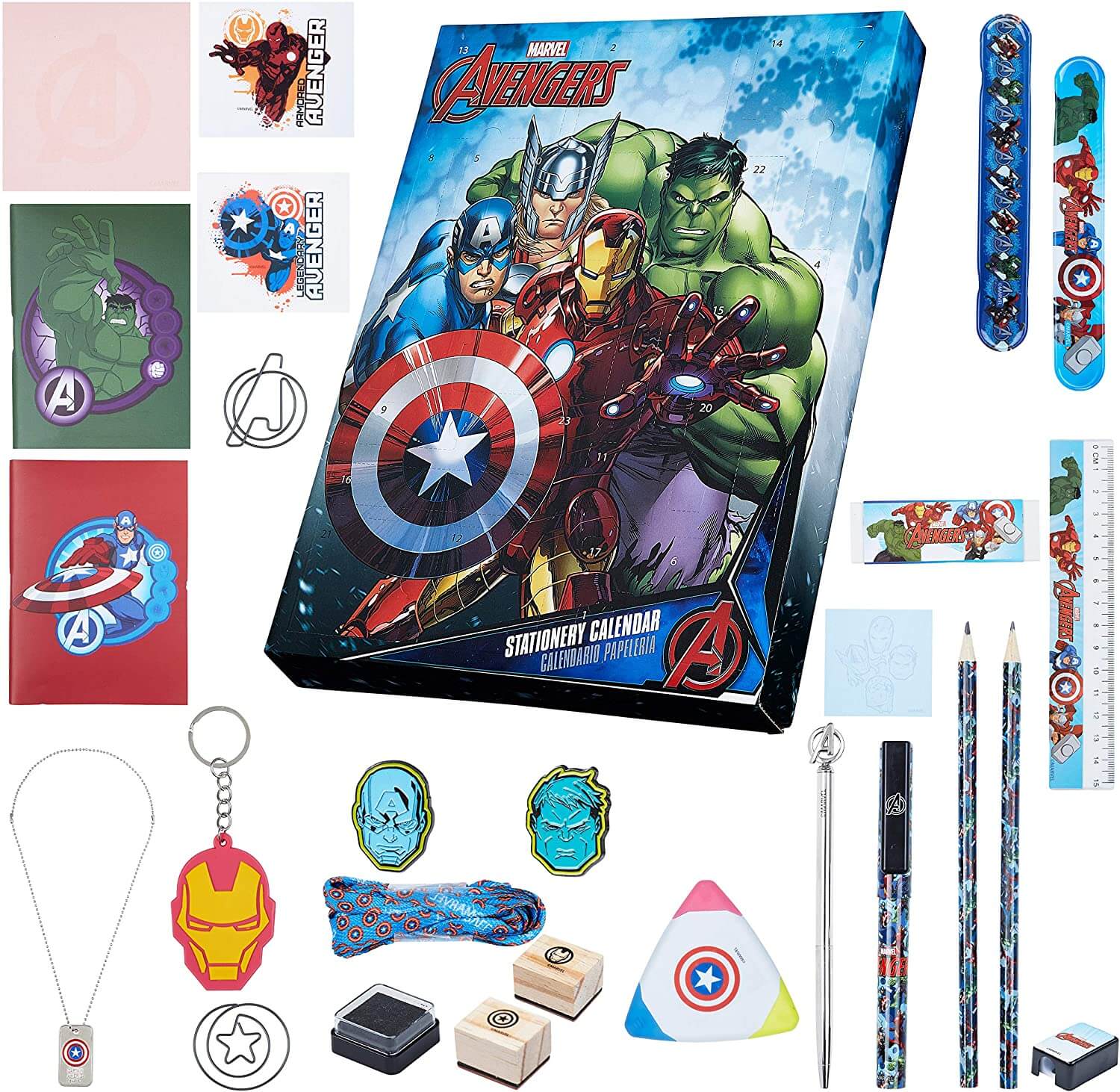 This colourful Marvel Avengers Christmas calendar with Captain America, Thor, Hulk and Iron Man contains 24 fantastic gifts for real heroes. Inside the calendar you will find stationery and some cool extra goodies such as a Marvel necklace, slaps bracelets, a Marvel pen, novelty rubbers and much more.
The calendar is in limited edition and designed for kids from age 3+.
Curious what's inside? Click here: spoiler