Organic Book Style Red Advent Calendar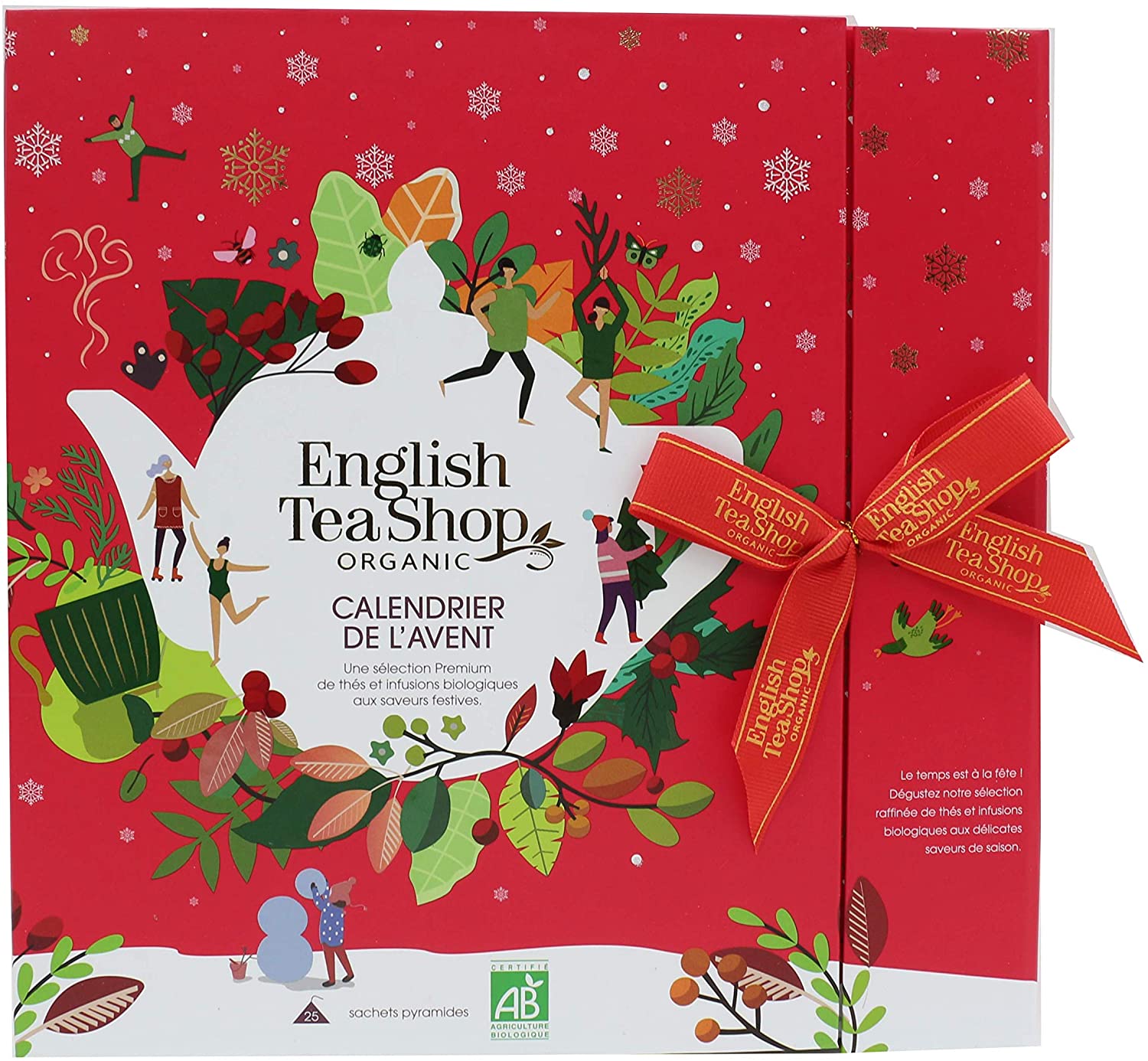 This chic advent calendar from the English Tea Shop contains 25 premium organic teas with 13 different flavours. Among others, you will find traditional black and green tea, fruit tea, rooibos tea, Christmas tea and many others. A perfect gift for all tea lovers. 
The calendar is currently unavailable.
Curious what's inside? Click here: spoiler
Contents (13 flavours):
Gingerbread Treat – Organic black tea (53%)
Ghostly Green – Organic green tea (73%)
Irish Holiday – Organic black tea (82%)
Festive Spice – Organic black tea (74%)
Winter Warmer – Organic rooibos (60.5%)
Super Star Anise – Organic black tea (84%)
Tropical Lemongrass – Organic lemongrass (24%)
Happy Holiday – Organic green tea (83%)
Post-party Refresh – Organic green tea (64%)
Chai Charge – Organic rooibos (56%)
Peachy Keen – Organic hibiscus (55%)
Spooky Spice – Organic green tea (78%)
Peppermint Candy – Organic peppermint leaves (32%)