Personalized 'Adventure Awaits' Advent Calendar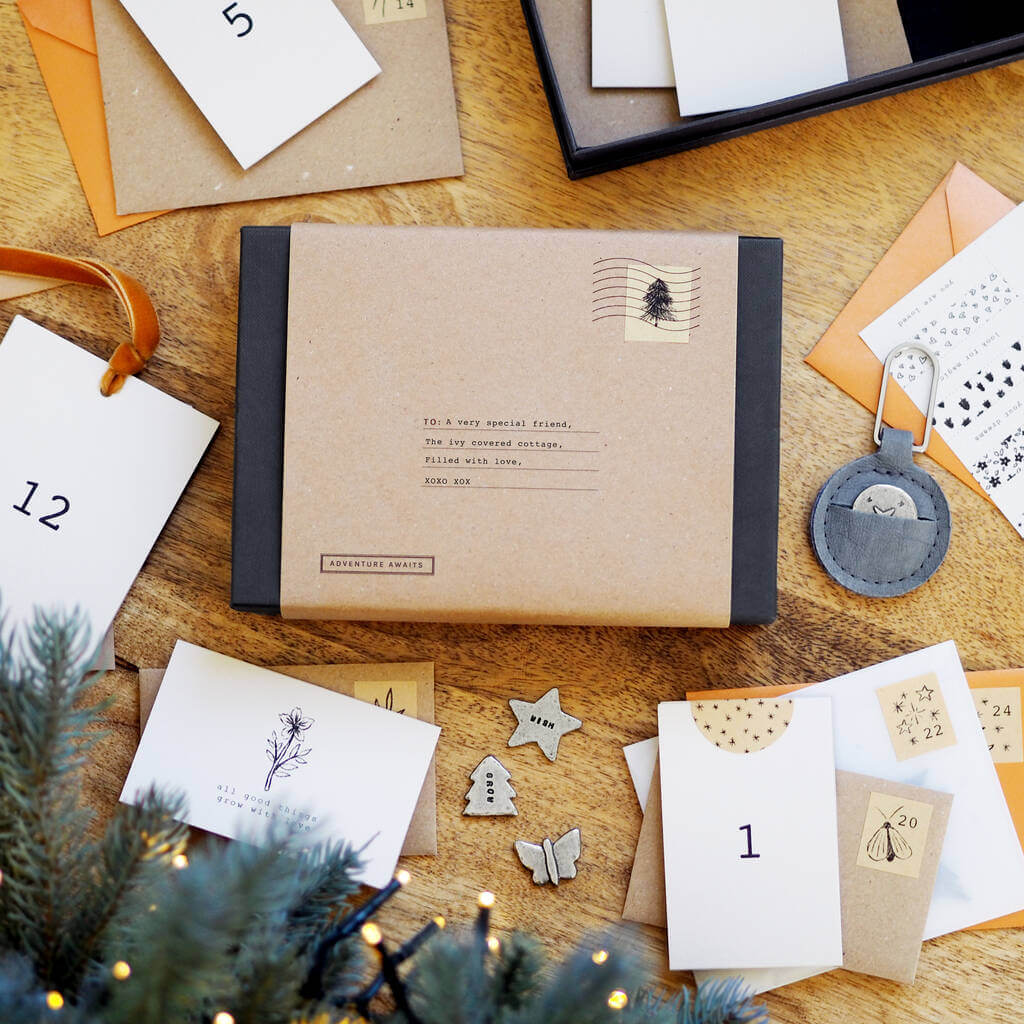 This beautiful advent calendar of meaningful messages is created to bring you daily inspiration during the Christmas countdown. The set contains 12 pewter pocket tokens featuring 12 little extras with a meaningful message for each day of advent.
The calendar can be personalized as desired.
Curious what's inside? Click here: spoiler
Contents:
12 pewter tokens inside message cards
1 pouch keyring
1 sticker sheet
10 flat and folded printed cards with envelopes
a few little extras.
Contents may vary slightly.