Tea 24 For Two Advent Calendar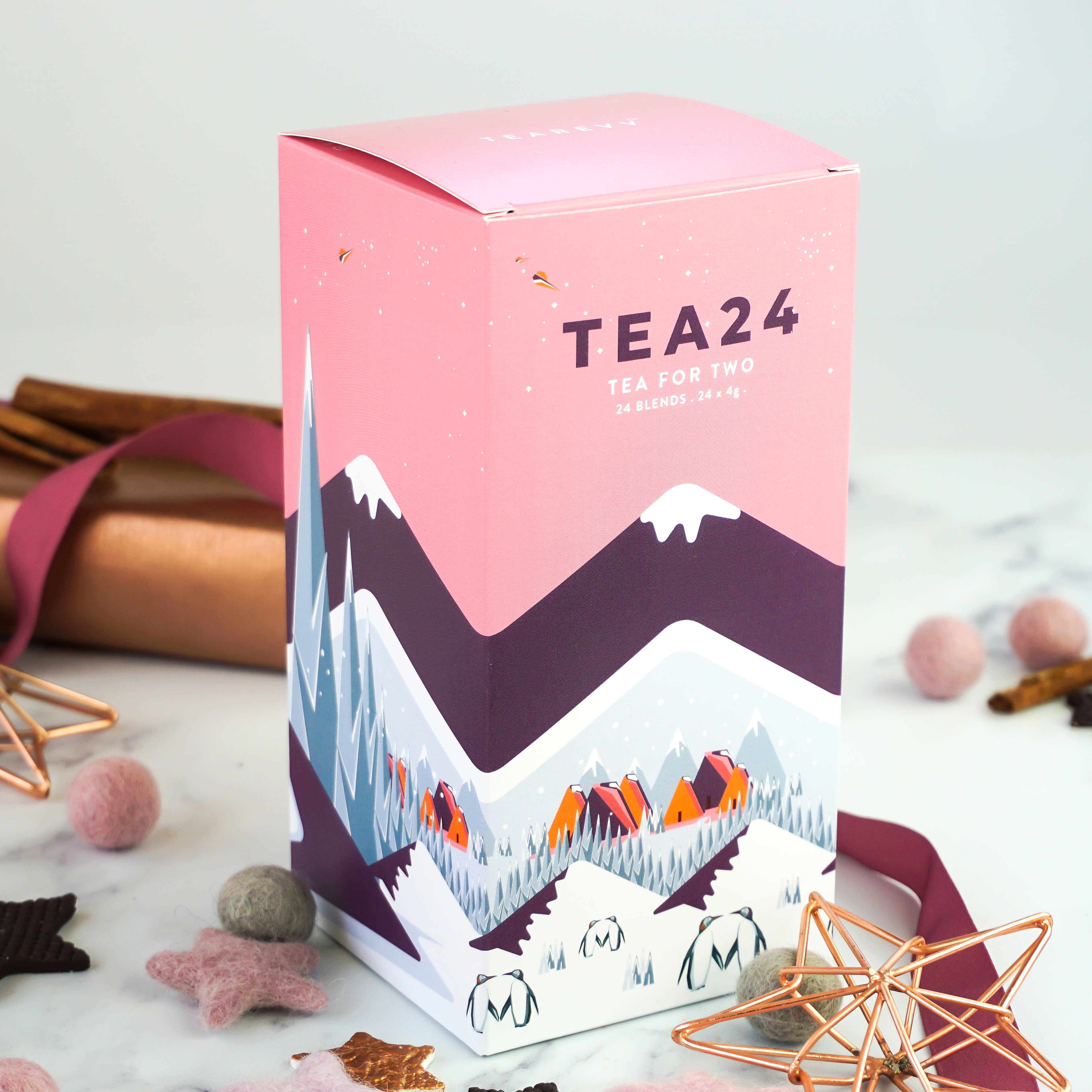 This lovely Tea For Two advent calendar contains 24 seasonal blends of loose-leaf tea. You will find enough tea for two cups in each sachet. The calendar also offers a brew & tasting guide to help you rate your tea favourites. The calendar is suitable for vegans & vegetarians.
The calendar is unfortunately sold out.
Curious what's inside? Click here: spoiler
Contents:
Vanilla Cinnamon
Ruby Choc Mint
Spiced Orange
Cranberry Apple
Candy Cane Popcorn
Strawberry Achoo
Pumpkin Woopie
Cocoa Rooibos
Maple kind
Cookie
Ruby Chai
Eggnog
Spiced Tulsi
Pancake Stack
Frosted Fruit
Toffee Apple
Pear Cinnabun
Cinapple Green
Berry Achoo
Ice Cream Earl Grey
Christmas Spice
Winter Cranberry
Caramel Rooibos
Gingerbread