Stationery Advent CAlendar 2021
Overview – Stationery advent calendars – TOP list
Here is our list of the most popular stationery advent calendars 2021. The best stationery advent calendars of previous years are listed below.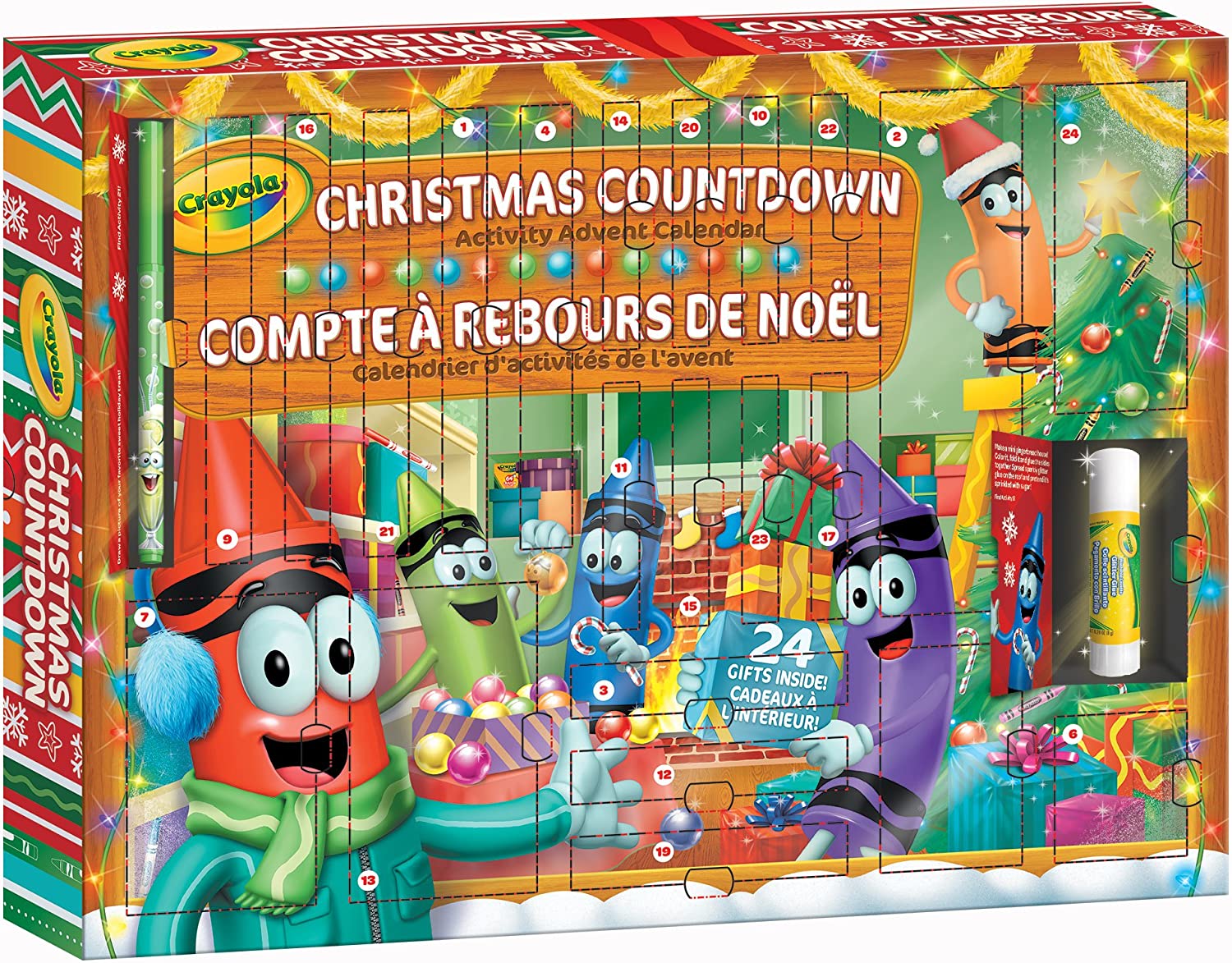 This colourful stationery advent calendar by CRAYOLA consists of 24 versatile school supplies, including crayons, paintbrushes, paints, etc. In addition to stationery items, the kids will find 24 daily activities to be done during the countdown to X-mas.
Curious what's inside? Click here: spoiler
Contents:
5 doodle scents markers
1 Twistables slick Stix
4 glitter crayons
4 metallic crayons
6 paint pots
1 paintbrush
59 ml model magic
2 washable window markers
1 pipsqueaks marker 20 Goggly eyes
1 glitter glue stick
1 tip sharpener
19 paper sheets
1 envelope
3 sticker sheets
1 instruction sheet
3 Anchors
3 ribbon pieces
1glitter glue tube
+ 24 daily activities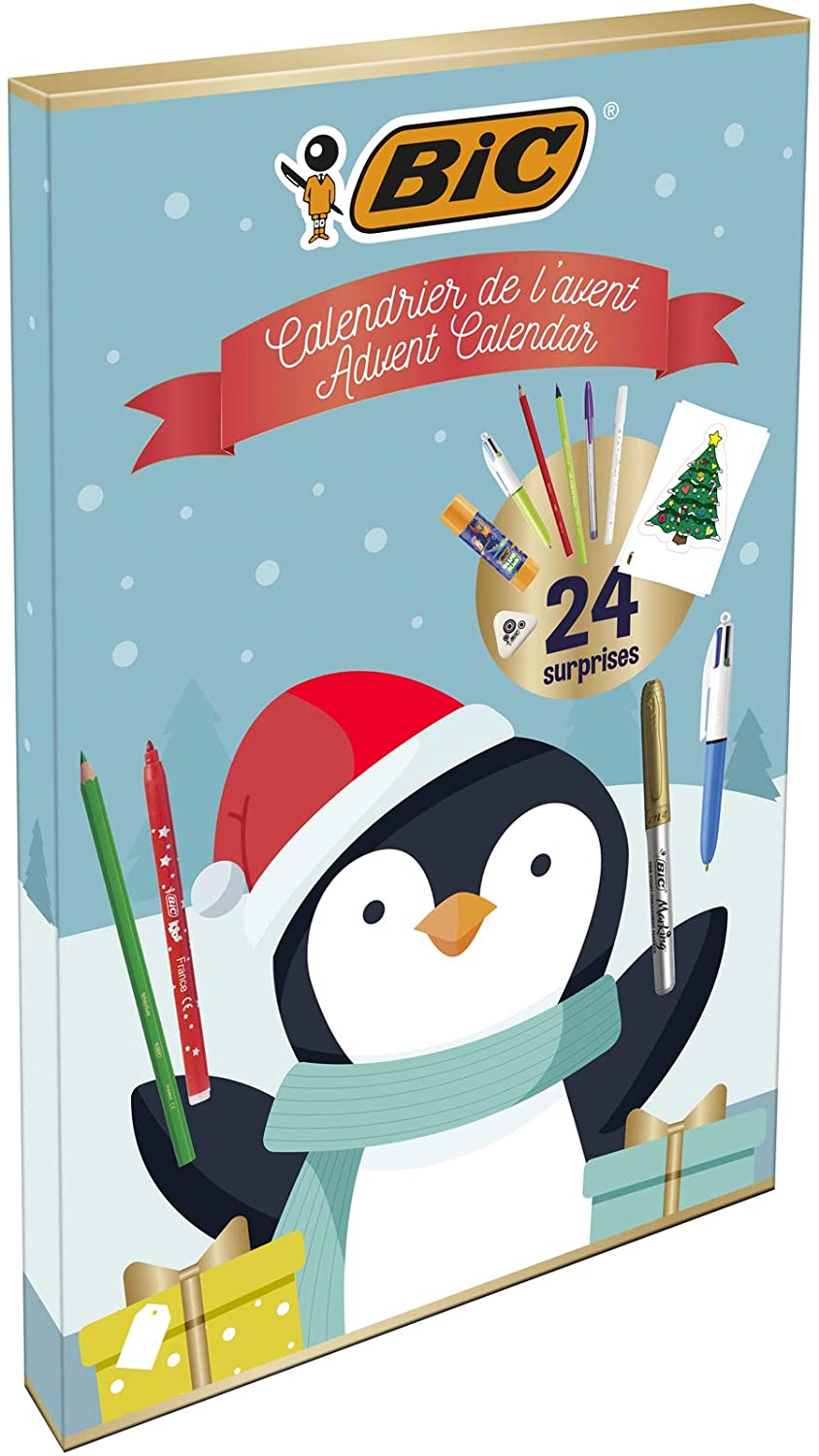 BIC Advent Calendar is a set of 24 stationery for children and adults.
High quality pens, crayons, pencils, markers and etc. in the colorful packaging makes this advent calendar a nice gift.
Curious what's inside? Click here: spoiler
Contents:
6 Magic Felt Pens
6 Coloured Pencils
4 Colouring Crayons
1 Glue Tube
1 Graphite Pencil
1 Rubber
3 Ball Pens
24 Postcards
20 Stickers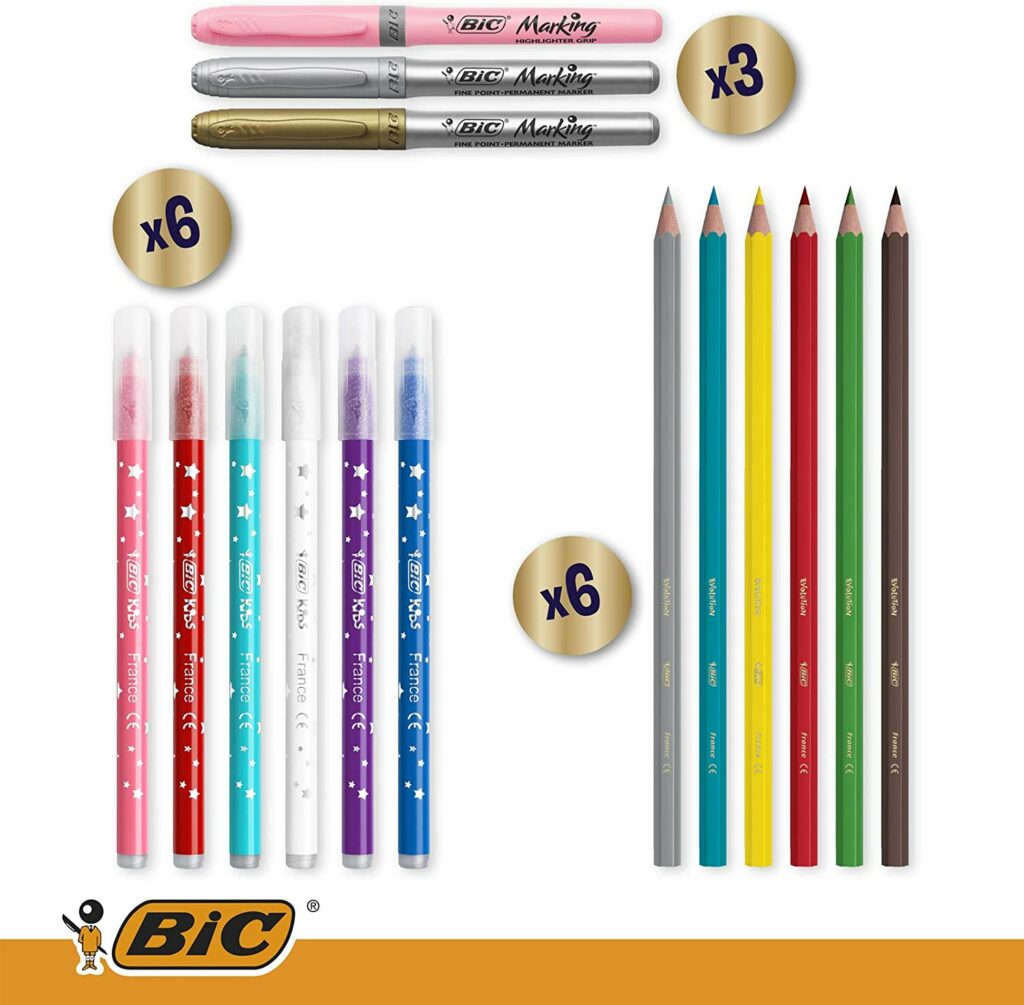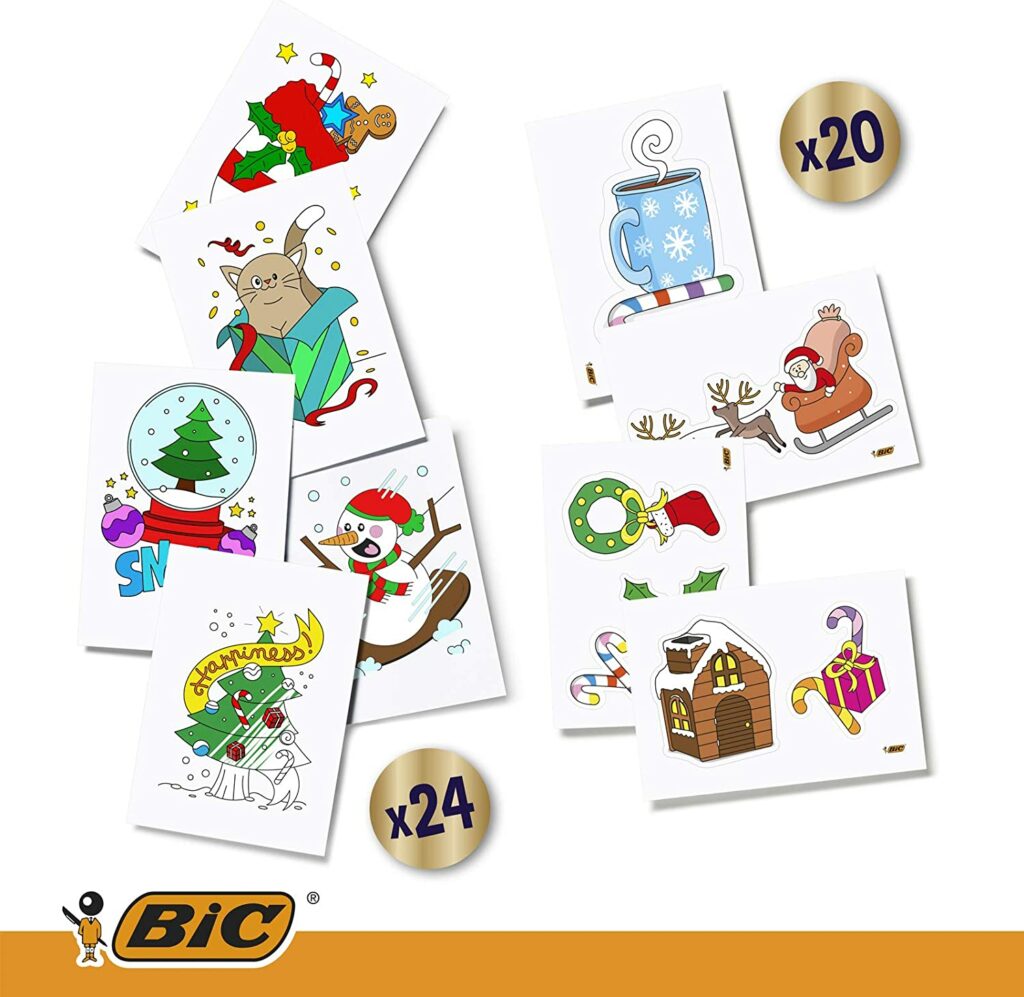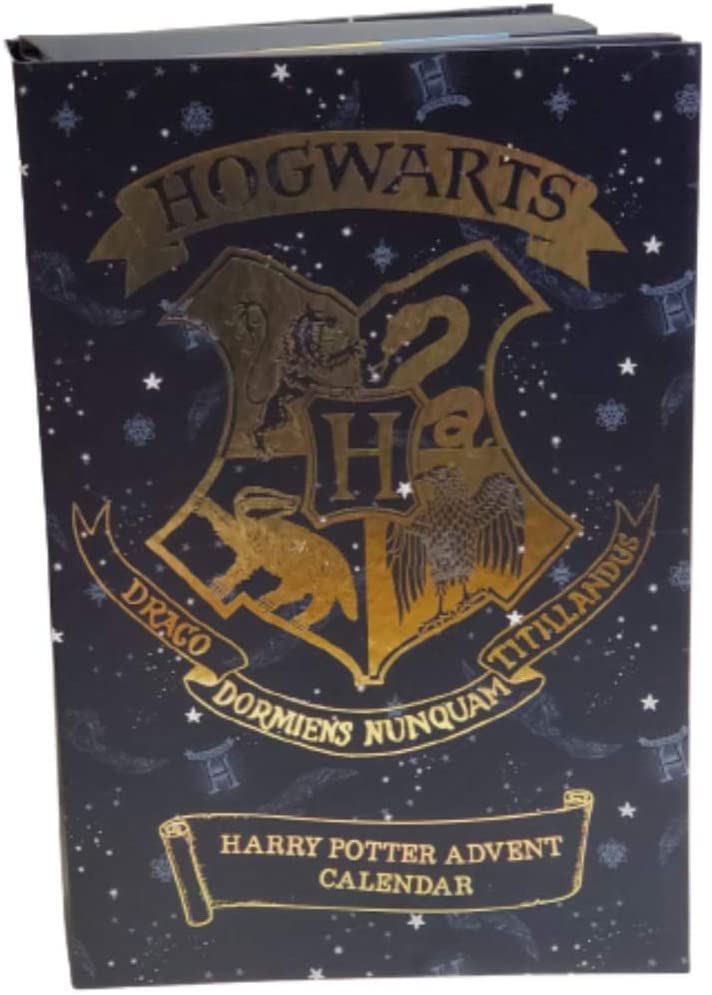 This Harry Potter stationery advent calendar is packed with magical writing products from the Wizarding World, including pens, stamps, binder & paper clips, push pins, rubbers and much more. A perfect gift for each Harry Potter enthusiast.
Curious what's inside? Click here: spoiler
Contents:
Ballpoint pen
Stamps
Binder Clips
Push Pins
Paper Clips
Rubbers
Stickers
Note Book
Sticky Notes
Memo Pad
Ruler
Tape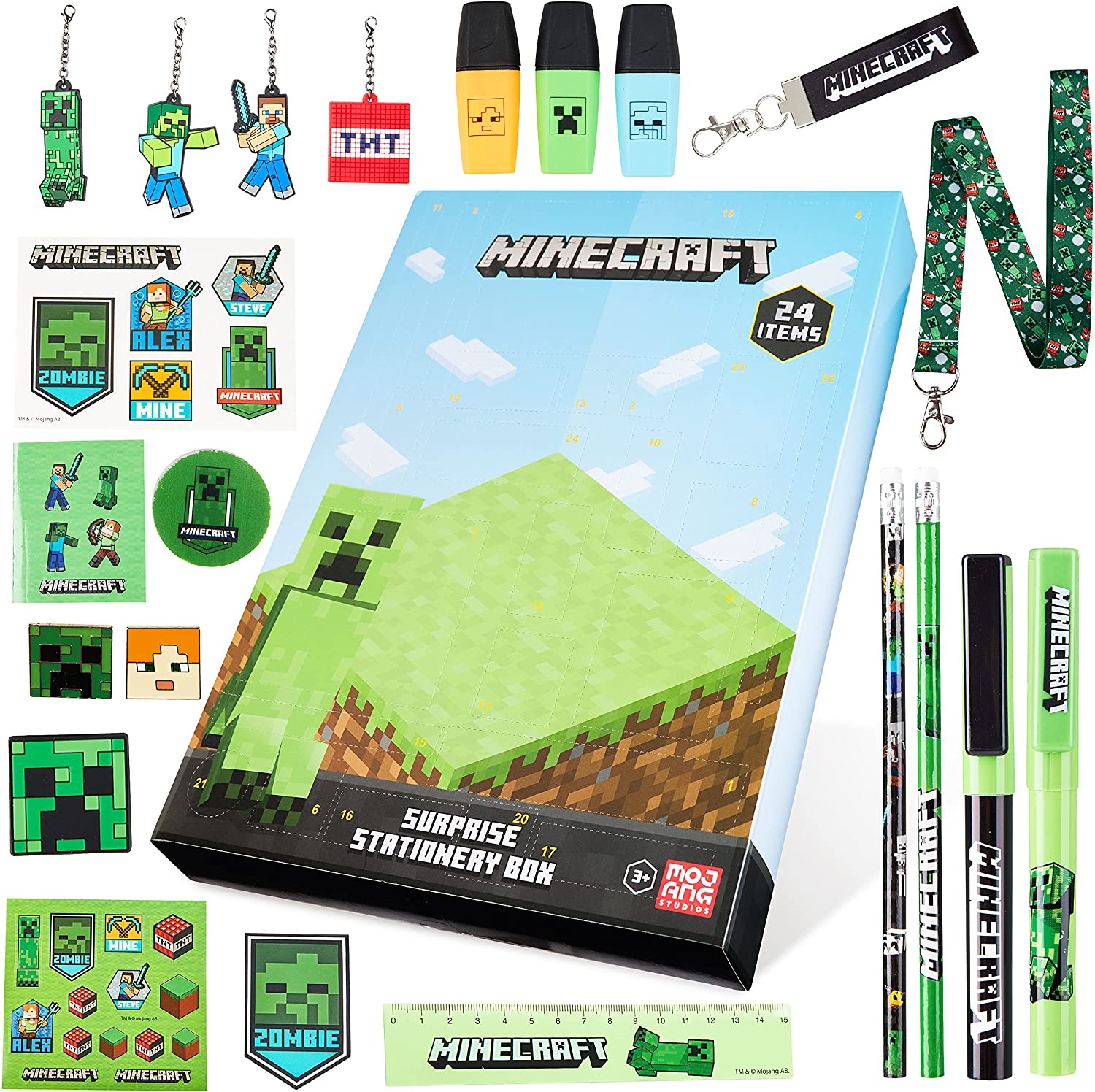 Bursting out with 24 Minecraft exclusive accessories, this licenced stationery advent calendar will please Minecraft gamers for sure! This official Minecraft set for boys contains different interesting items ranging from special notebooks to metal badges and highlighters.
The Christmas advent calendar contains: 
2 x mini notebooks;
2 x ball pens;
2 x Minecraft pencils;
1 webbing puller;
2 Minecraft stickers sheets;
1 x ruler;
1 x eraser;
4 x rubber charms;
1 xx sharpener;
2 x metal badges;
1 x lanyard;
2 x note pads;
3 x highlighters.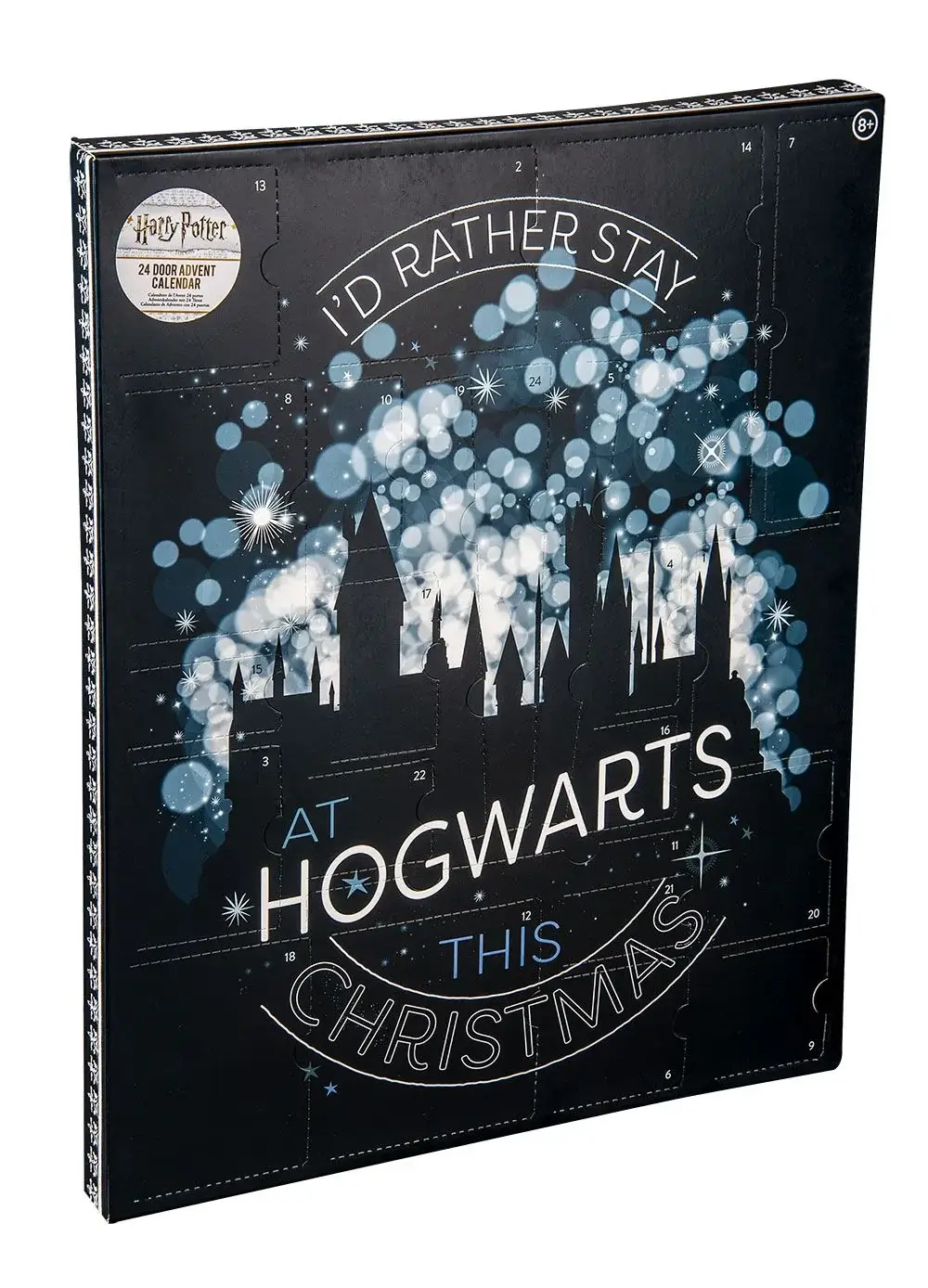 This Hogwarts-themed advent calendar includes 24 wizarding stationery items featuring playing cards, gadget decals, different notebooks, pencils & erasers and even a Harry Potter Wand Pen. Suitable for ages 8 years and above.
BIG calendar measures: 42.5cm x 35cm x 3cm
Curious what's inside? Click here: spoiler
Contents:
playing cards
gadget decals
various notebooks
pencils and erasers
When Christmas is over, the calendar turns into a cool door hanger that says "Gone to Hogwarts".
Harry Potter Wand Pen, which is in the exact design of Harry's own wand from the movies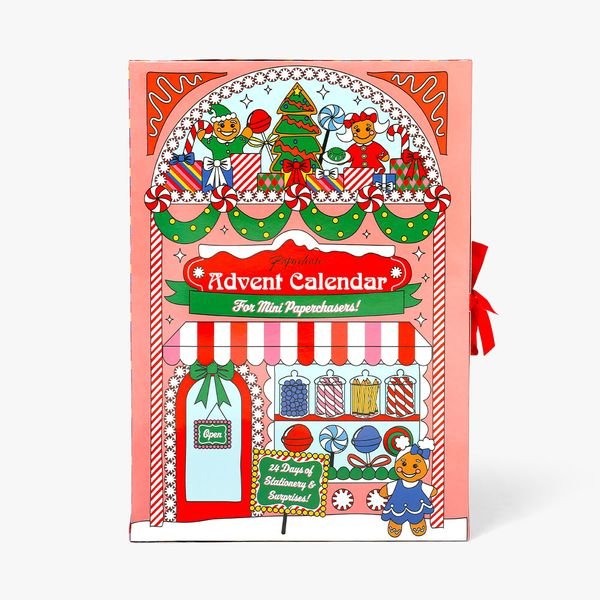 Have an enjoyable countdown with the candy-shop designed stationery advent calendar! It bursts out with 24 fun accessories and school kits which are definitely worth their money.
The things inside the calendar: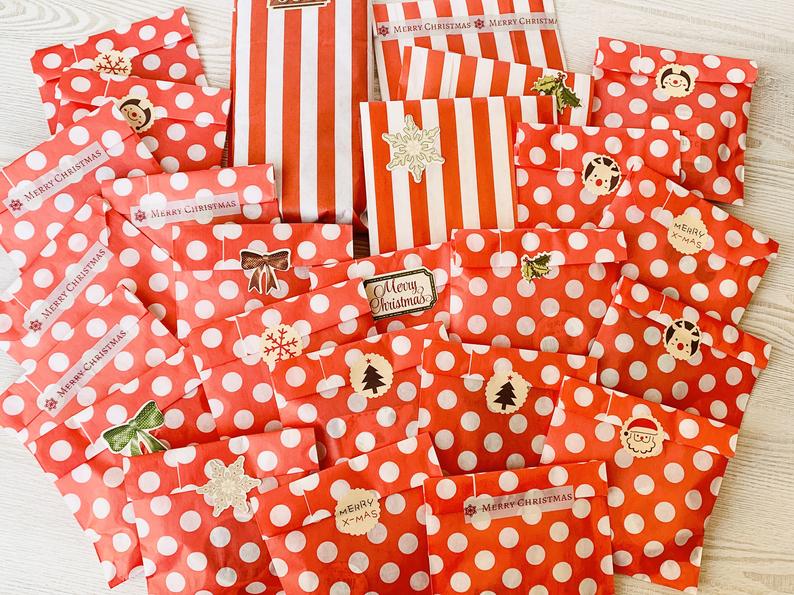 Kawaii Stationery Advent Calendar containing 25 surprises for your loved ones, grand children, students and friends!
Lovely goods for studying and work wrapped in bag each. Create the atmosphere of joy opening a new package every day.
You get the calendar for £ 55,00 etsy.com*
Curious what's inside? Click here: spoiler
Contents:
washi tape (x1)
pens
pencil
rulers
sticky notes
stickers
pencil case
fancy paperclips
highlighter pen set
erasers
mini plush toy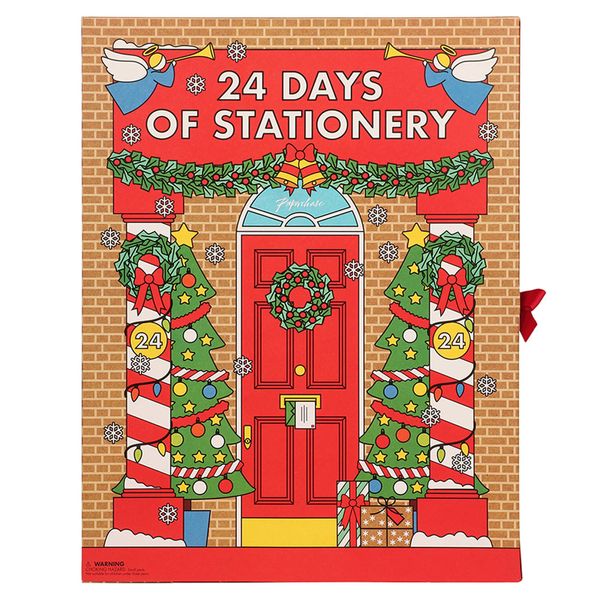 This big Paperchase stationery advent calendar contains 24 surprises, among which you will find pens, pencils, notebooks, a gift voucher and much more. The calendar is 70 cm high and packed with £50 worth of products.
Not suitable for kids under 3 years old.
Curious what's inside? Click here: spoiler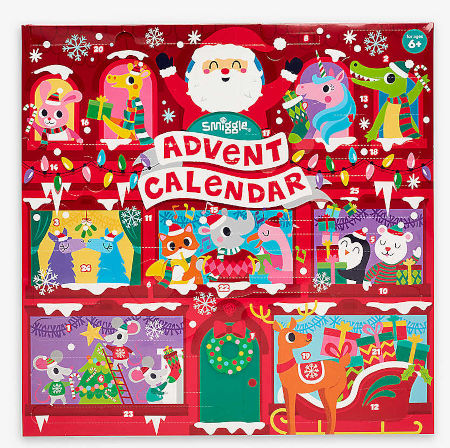 This limited edition Smiggle advent calendar for kids contains 25 stationery surprises including 8 exclusive items. Additionally, you can find 1 of 30 lucky tickets inside and win a Smiggle shopping spree.
Suitable for ages 6+
The calendar is currently unavailable.
Curious what's inside? Click here: spoiler
Contents:
1 x Rainbow Pen
1 x Pick Me Maze Pen
1 x Mini Paint Set
1 x Sharpener
1 x Mini Ruler
1 x Keyring
1 x Slapband
1 x Scented Sticker Pack
1 x Spy Pen
1 x Snake Puzzle
1 x Mini Pencil Pack
1 x Glitter Glue
1 x Grey Lead Pencil
1 x Rainbow Pencil
1 x Lanyard
1 x Bag Tag
1 x Character Paper Clip
1 x Kaleidoscope
1 x Mini Note Pad
1 x Pencil Case
2 x Textas
2 x Erasers
5 x Mini Coloured Markers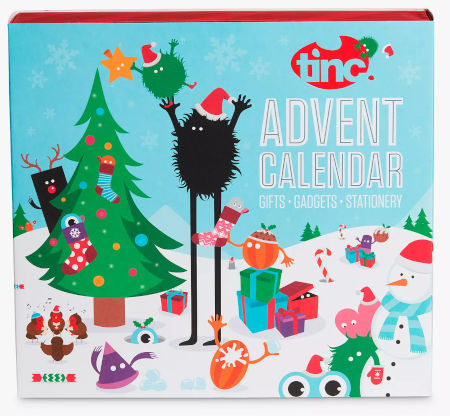 This Tinc's stationery advent calendar includes 24 boxes hiding inside toys, jokes, little gadgets and stationery items. On Christmas day you can turn the used calendar into a fun game of tiddlywinks. The calendar contains exclusive goodies, which you won't find anywhere else.  
The calendar is no longer available.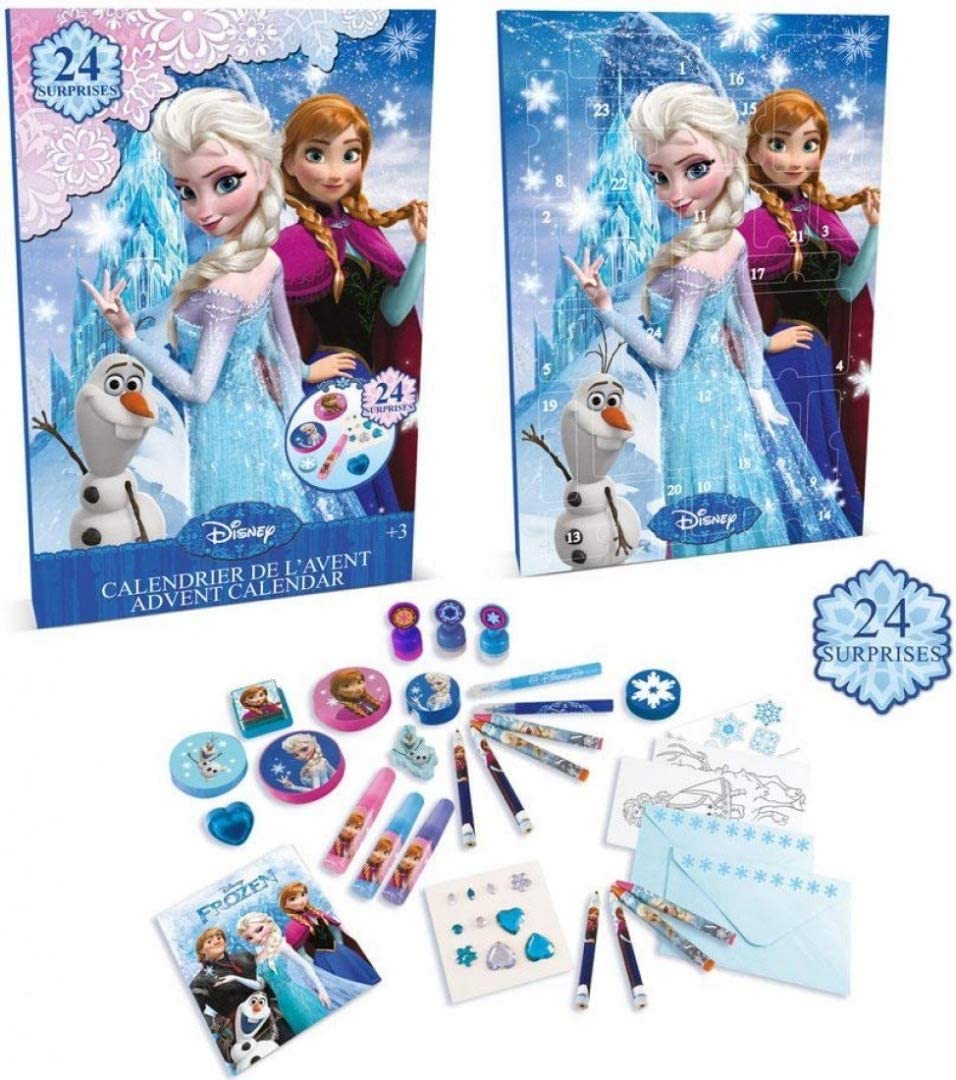 This fabulous Disney advent calendar from the Frozen Universe contains 24 cute stationery surprises including crayons, markers, stickers, pencils & much more. It's a perfect gift for the magical Christmas countdown.
Suitable for ages 3+
The calendar is currently unavailable.
Curious what's inside? Click here: spoiler
Contents:
4 Wax Crayons
2 Markers
4 Colour Pencils
Sharpener
2 Shaped Erasers
3 Round Stamps
3 Glitter Glues
3 Stamps
10 Sticky Jewels
Inkpad
Ring Stamp
2 Envelopes
2 Cards
Notepad
Stickers Board