Wine Advent Calendar 2021
The best wine advent calendars
Here you will find the best wine advent calendars of 2021. The best wine advent calendars of previous years are listed below.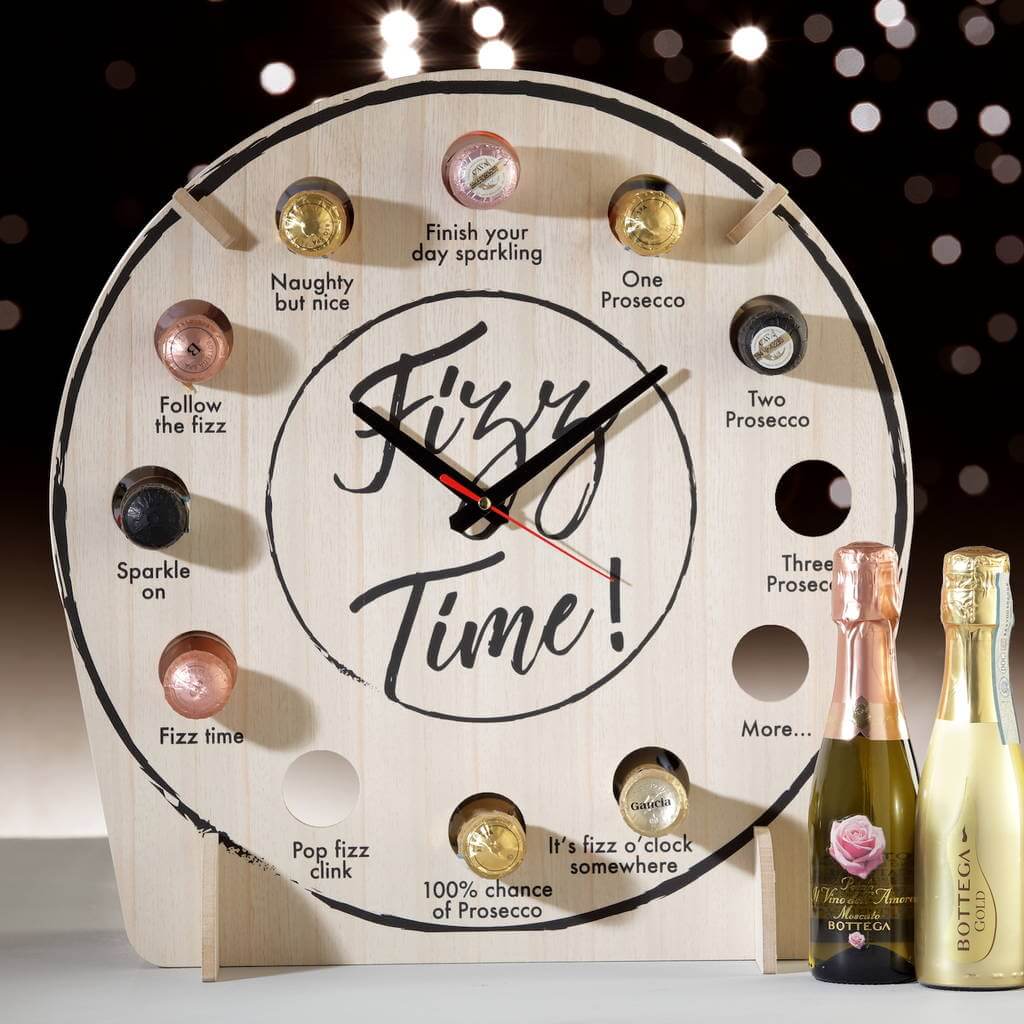 This fizzy, clock-shaped advent calendar includes 12 mini bottles of Prosecco featuring the most exquisite combinations of this popular sparkling wine. A perfect gift for festive Christmas celebrations.
Curious what's inside? Click here: spoiler
Contents:
Bottega Gold Prosecco Brut (11%)
Bottega Rose Gold (11.5%)
Bottega Petalo Moscato (6.5%)
Canevari (11%)
Casa Bottega (11%)
Fiorino Prosecco (11%)
Pronol (11%)
Freixenet Cordon Negro Brut Cava (12%)
Freixenet Cordon Rosado Seco, Cava (12%)
Galanti Prosecco Extra Dry (10.5%)
Gancia Pinot di Pinot Rose (11.5%)
Gancia Prosecco Dry DOC (11.5%)
This festive clock-shaped wine advent calendar offers you 12 x 187 ml bottles of wine, including Merlot, Shiraz, Sauignon, Zinfandel and others. The clock can be refilled the next year.
The calendar is no longer available.
Curious what's inside? Click here: spoiler
Contents:
Altaria Merlot 187ml
Founders Stone Shiraz 187ml
Terramater Cabernet Sauvignon 187ml
McGuigan Black label Shiraz 187ml
Waters Edge Merlot 187ml
Orario Pinot Grigio 187ml
Altaria Sauvignon Blanc 187ml
Founders Stone Chardonnay 187ml
Water Edge Sauvignon Blanc 187ml
Johan Binn Libfraumilch 187ml
Pink Fox White Zinfandel 187ml
Waters Edge White Zinfandel 187ml
This Wine Advent Calendar is there to sparkle days with 24 tasty bottles of drink, all of which are encased in a purple octagon case with a stylish festive design. Behind the doors, you will find different kinds of wine ranging from Calvet to JP Chenet.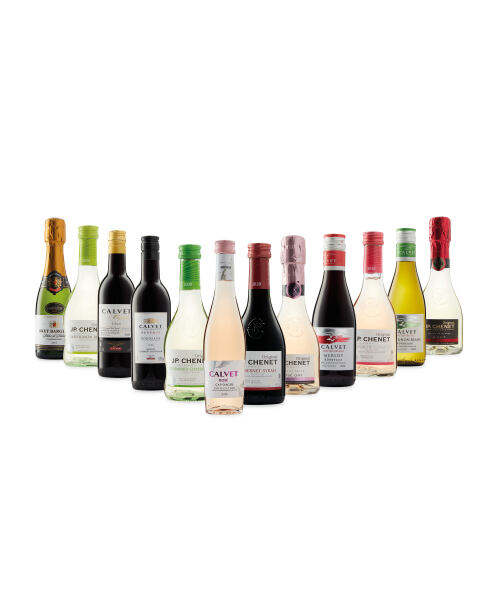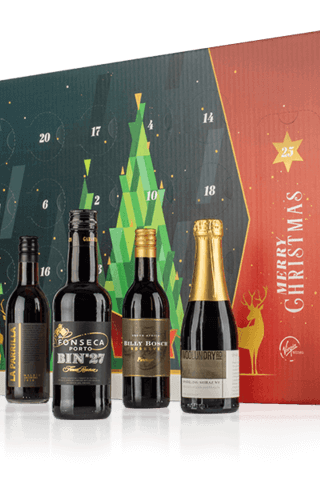 This Virgin Wines advent calendar contains 25 premium and exclusive bottles of wine from around the world. Within each wine advent calendar you will find a sparkling surprise – a full-size bottle of wine worth £19.99. You can choose from the bestselling mixed wine calendar, an all-red wine calendar and an all-white wine calendar. 
The calendar is out of stock.
This festive wine advent calendar by John Lewis & Partners contains 24 bottles of red, white & rosé wine, featuring a brilliant selection of fruity merlots, pinot grigio, sauvignon blanc, shiraz and an exquisite malbec.
The calendar is unfortunately no longer available.
Curious what's inside? Click here: spoiler
Contents:
Silver Creek Shiraz, 187ml
Altaria Merlot, 187ml
Water's Edge Merlot, 187ml
Founder's Stone Shiraz, 187ml
Water's Edge Chardonnay, 187ml
Founder's Stone Merlot, 187ml
Alma Terramater Sauvignon Blanc, 187ml
Quartetto Pinot Grigio, 187ml
Silver Creek Chardonnay, 187ml
Altaria Sauvignon Blanc, 187ml
Orario Pinot Grigio, 187ml
Founder's Stone Chardonnay, 187ml
Johann Bihn Liebfraumilch White, 187ml
Water's Edge White Zinfandel, 187ml
Pink Fox White Zinfandel, 187ml
Water's Edge Sauvignon Blanc, 187ml
Hacienda Calidad Malbec, 187ml
Marin Hills White Zinfandel, 187ml
Henry Boon Sauvignon Blanc, 187m
The Brand Malbec, 187ml
Water's Edge Pinot Grigio, 187ml
Vallee Condor Merlot, 187ml
Yarra Creek Shiraz, 187ml
D'Vine Angels Merlot, 187ml