Adagio Advent CAlendar 2023
Overview – Adagio Advent Calendars 2023
Adagio is a tea lover's dream, hailing from the world of premium loose-leaf teas. Originating from the United States, Adagio is celebrated for its exquisite tea blends. Adagio Advent Calendar is a daily exploration of carefully curated teas and tisanes to make your holiday season steeped in flavor and warmth.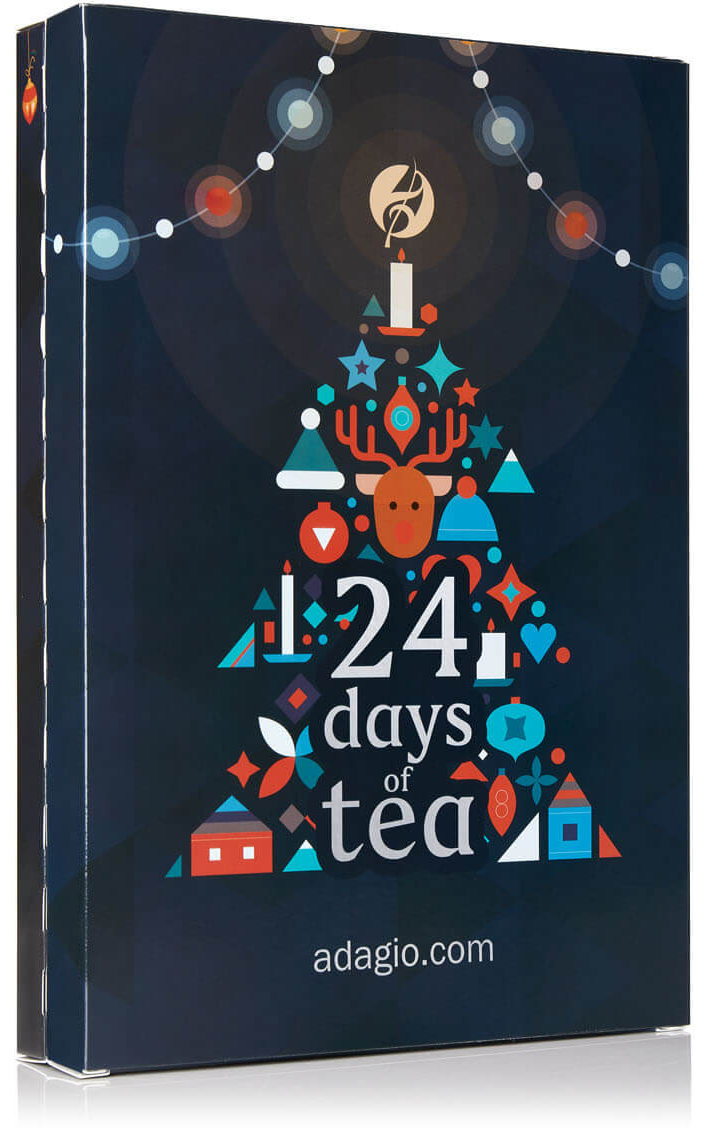 The Adagio Tea Advent Calendar 2023 offers 24 tea surprises, catering to dietary needs and available in loose tea and teabag options. Sized at 8.5″ x 12.75″ x 2″, each portion is perfect for an 8oz pot.
Adagio Tea Advent Calendar 2023 – Content
Enjoy the warmth of the festive season with the Adagio Tea Advent Calendar 2023. Discover 24 unique and flavorful teas, including black, green, herbal, white, oolong, and rooibos varieties.
almond cardamom cake
always nuts
autumn mist green
bourbon chocolate ball
candy cane
cherry marzipan oolong
chicoriccino
christmas
cinnamon rooibos chai
coconut snow chai
cranberry cream
cranberry nut muffin green
decaf cream
gingerbread
honeybush blueberry pancake
pomegranate grove
pu-erh chorange
pumpkin spice
reindeer fuel
rooibos noel
rooibos nutcracker
white chocolate peppermint
white pear
yuletide toddy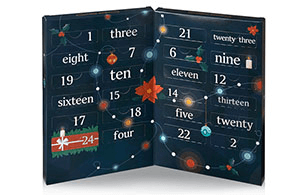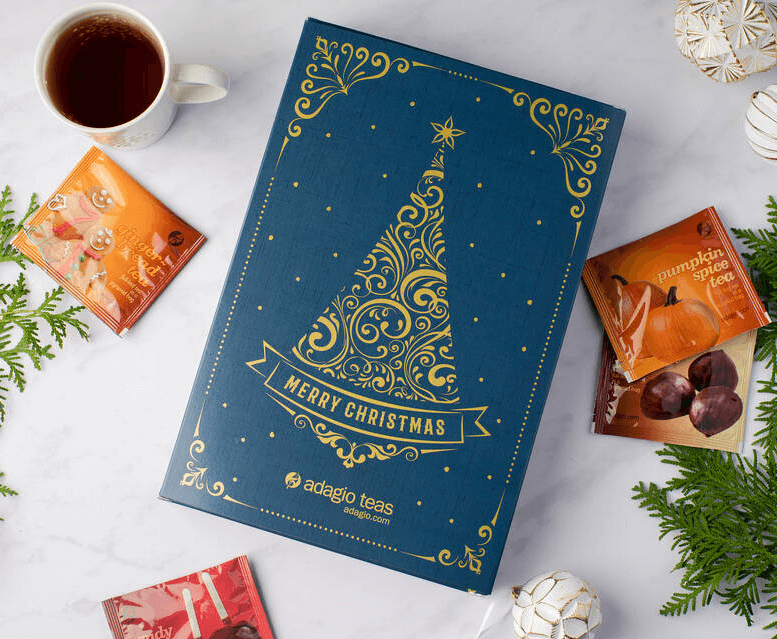 The Adagio Tea 24 Loose Tea Advent Calendar is designed for a Christmas countdown. It includes 24 individually wrapped portions of tea, available in loose tea or pyramid bags, suitable for various dietary needs.
Adagio Tea 24 Loose Tea Advent Calendar – Content
The Adagio Tea 24 Loose Tea Advent Calendar offers 24 days of tea discoveries in loose leaf or pyramid bags, catering to different dietary preferences. Perfect for tea lovers.
Favourite flavors: Black Forest Cake
Pumpkin Spice
Christmas
Rooibos Nutcracker
Cranberry Nut Muffin
Yuletide Toddy