Aldi Advent CAlendar 2023
Overview – Aldi Advent Calendars 2023
Aldi Advent Calendars 2023 offer a delightful way to celebrate the holiday season with affordable yet enjoyable surprises. Notable brands in this category include Moser Roth and Kevin the Carrot, providing a range of festive countdown options for Aldi shoppers. Learn more about Aldi Advent Calendars 2023 here.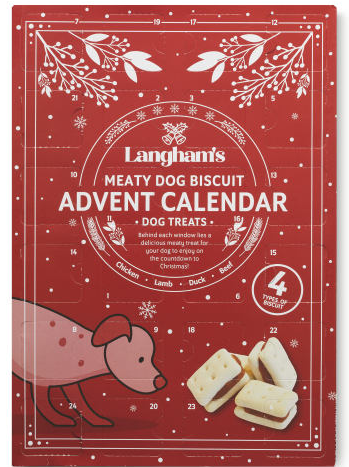 The Langham's Meaty Dog Biscuit Advent Calendar contains 24 biscuits for dogs. These come in a range of flavours including chicken, lamb, duck, and beef. This product is not for human consumption and is specifically designed for dogs.
Langham's Meaty Dog Biscuit Advent Calendar – Content
Treat your furry friends with our 24-day Langham's Meaty Dog Biscuit Advent Calendar, featuring gourmet dog biscuits in various delicious flavors tailored for canine palates.
6x Chicken flavored biscuit
6x Lamb flavored biscuit
6x Duck flavored biscuit
6x Beef flavored biscuit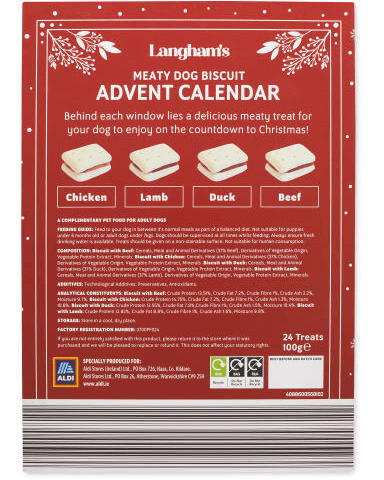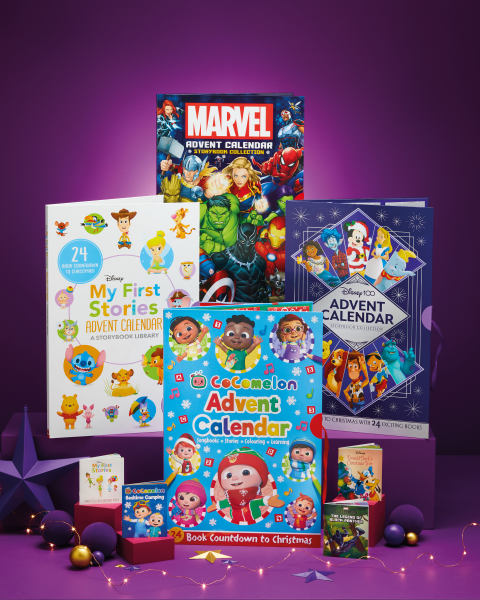 The Storybook Collection Advent Calendar is a festive item containing 24 individual stories housed in a protective wallet. Selections range from Disney, Marvel, My First Stories, Disney 100 Storybook, to CoComelon themes.