baby Advent CAlendar 2023
Overview – Baby advent calendars
Baby Advent Calendars bring daily joy to little ones during the holiday season. Baby Advent Calendars offer engaging surprises that nurture early learning and creativity, making them perfect for infants and toddlers. Learn everything about Baby Advent Calendars 2023 here.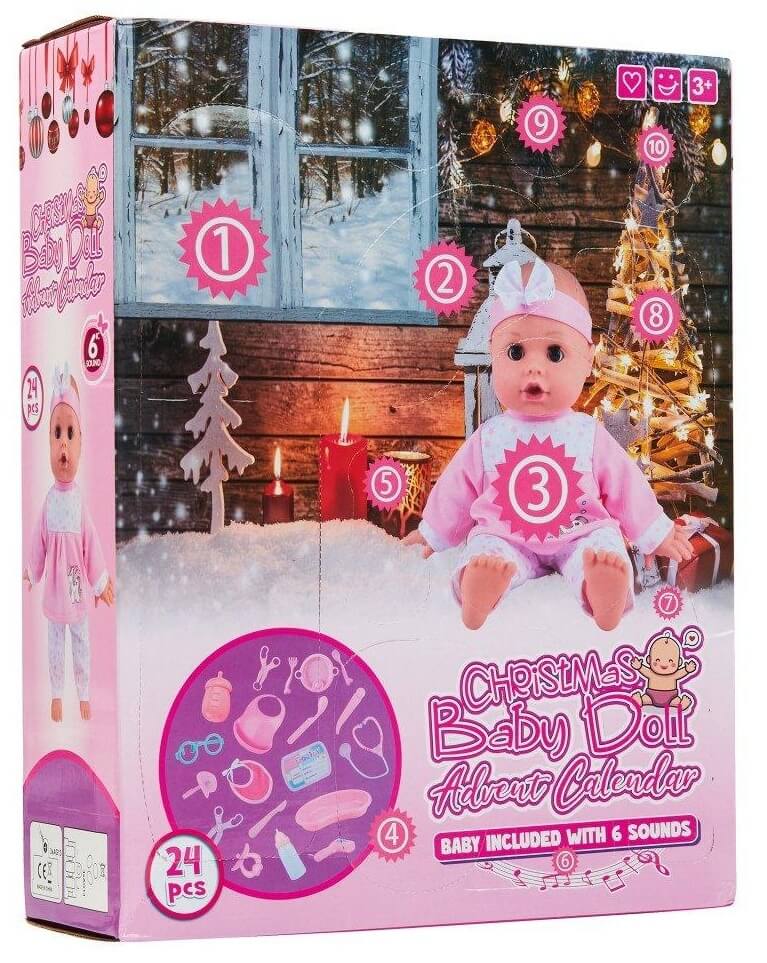 The Kreativekraft Baby Doll Accessories Christmas Advent Calendar 2023 features 24 items related to baby dolls and their accessories.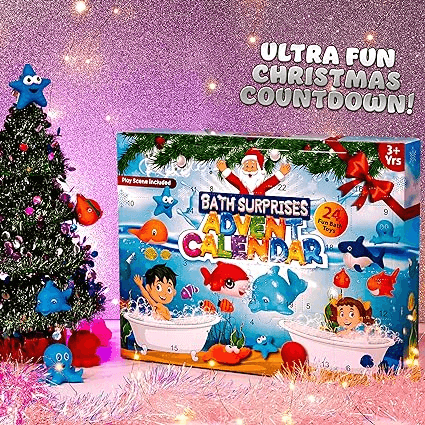 The Kreativekraft Bath Surprise Advent Calendar 2023 contains 24 rubber duck characters or sea creatures. The calendar aims to stimulate sensory perception and enhance motor skill development.
Kreativekraft Bath Surprise Advent Calendar 2023 – Content
Unveil the magic in each day of December with The Kreativekraft Bath Surprise Advent Calendar 2023, containing 24 specially curated surprises for children aged 3 and above. The calendar consists of whimsical treasures from endearing rubber duck characters to playful rubber sea creatures, ensuring daily bath times fosters sensory stimulation and motor skill development.
Quirky rubber duck
Rubber sea creatures (whale, dolphin, octopus, turtle)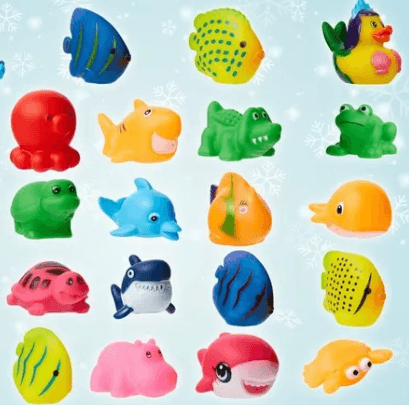 The Personalized Baby's First Advent Calendar includes 24 cards to mark special moments in a baby's first December, with room for photos on the back. It comes with a customizable tin for storage and makes a meaningful gift for new parents.
The DISNEY Dumbo Fabric Advent Calendar by Magical Beginnings showcases Dumbo on a white fabric background. With 24 customizable windows for treats, it's perfect for celebrating a baby's first Christmas and includes a 'My First Advent Calendar' display feature.
Disney Dumbo Fabric Advent Calendar – Content
The DISNEY Dumbo Fabric Advent Calendar by Magical Beginnings is a delightful 24-day celebration for a baby's first Christmas. With a customizable Dumbo design, it brings daily surprises, creating a festive wonderland for your little one.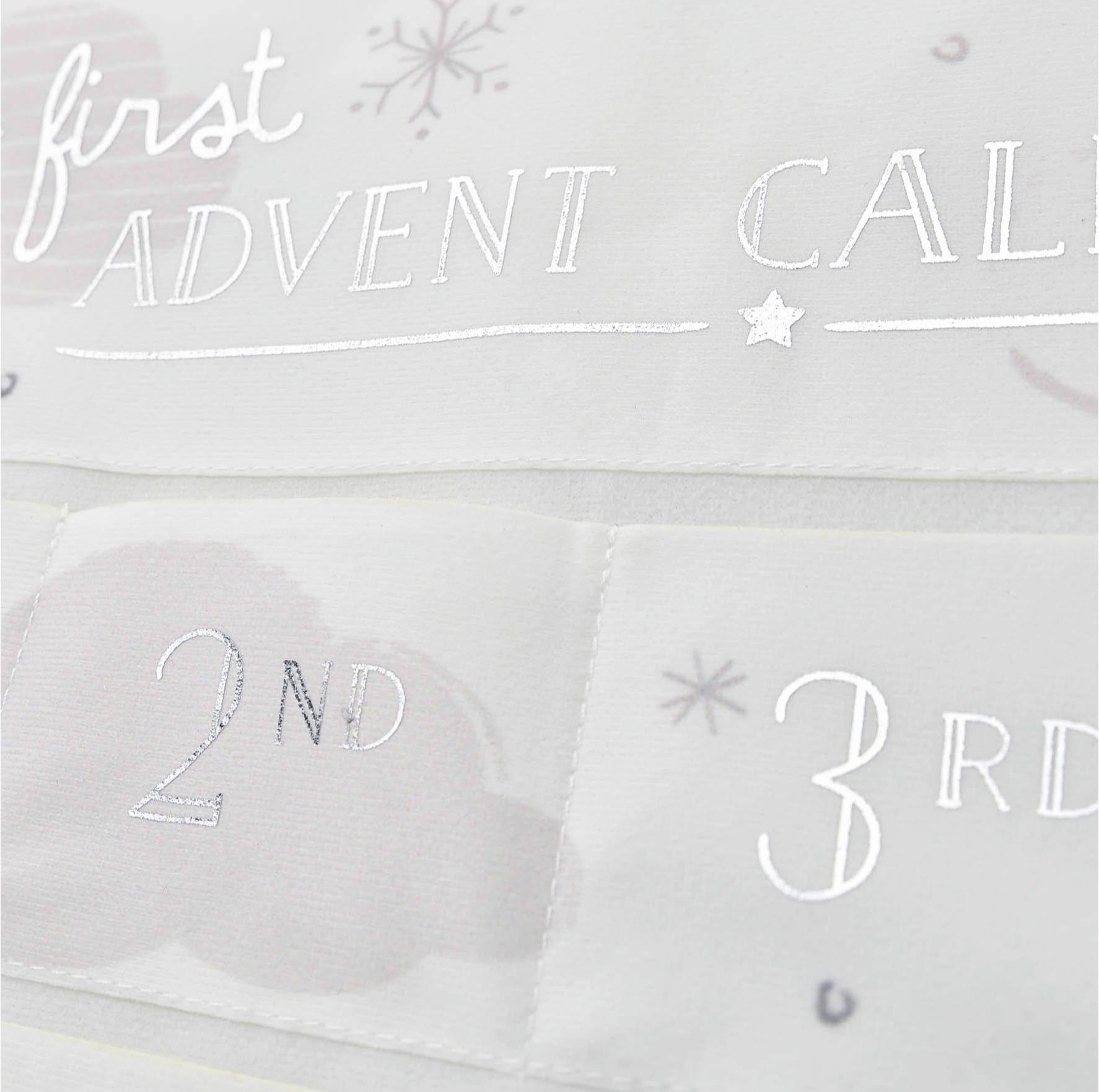 Disney Advent Calendar, Stitch Advent Calendar, Advent Calendar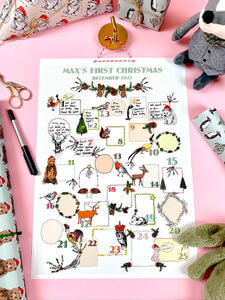 The Max Made Me Do It Keepsake Personalised Baby's First Advent Calendar 2023 is a versatile and personalised calendar. Set with pictorial illustrations, it offers a compartment for every December day to record baby's first Christmas or family events. Designed to be a keepsake, it helps in remembering special yuletide moments.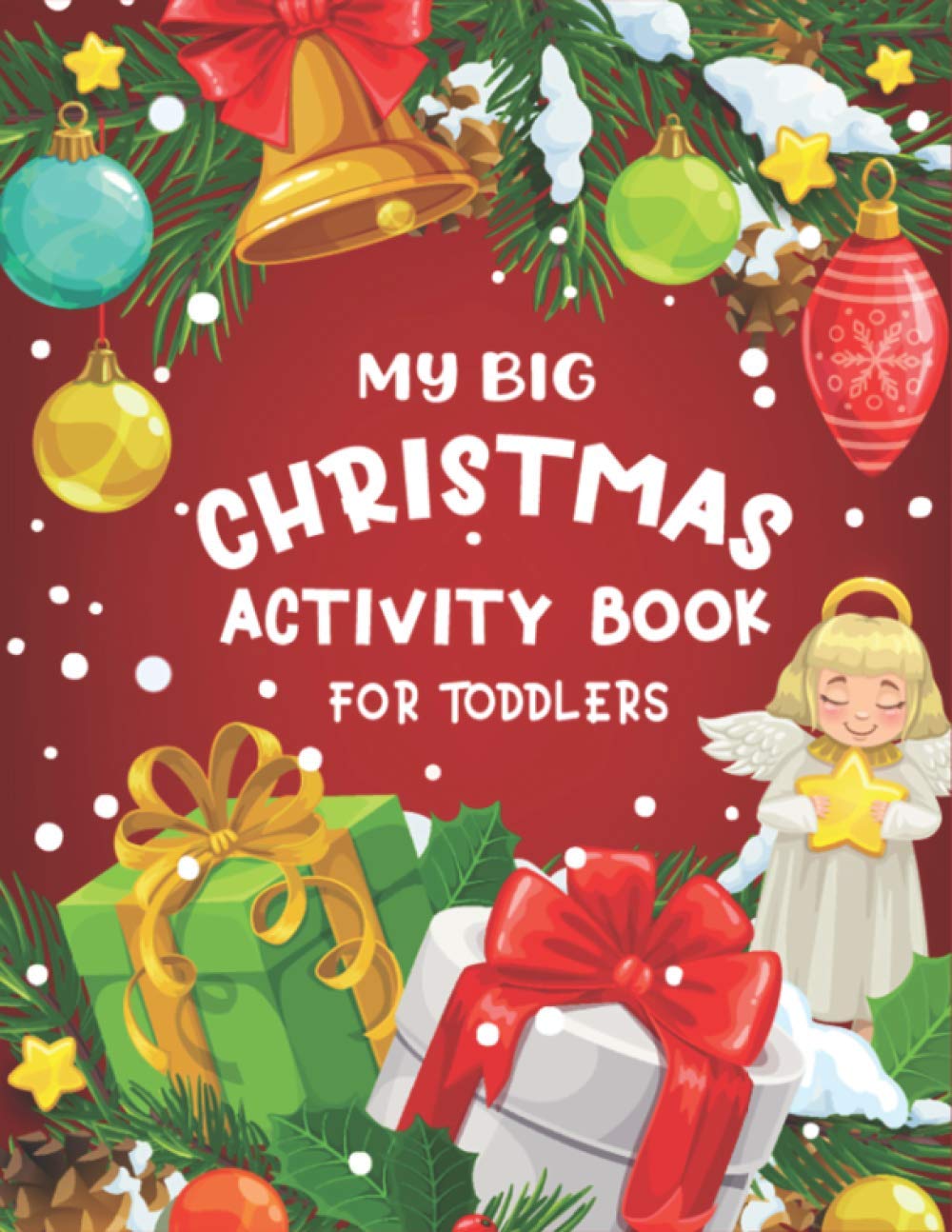 This fun advent calendar book for toddlers contains 75+ educational and Christmas-themed activities featuring riddle, jokes, various puzzles, colouring pages, word search and much more. The activities also include Santa Claus, Christmas tree, reindeer, snowmen, angels, holiday decorations etc.
Suitable for ages 3-10.
Curious what's inside? Click here: spoiler
Printed on heavy-duty pure white paper
Printed single-side for no bleed through, easy-to-remove pages
Simple yet cute designs for kids to colour
Advent Calendar
Riddle
Jokes
Connect the dots
Colouring Pages
Mazes Puzzles
Spot, Look & Find the Difference
Word Search
Shadow Matching Game
Colour by Number
Gingerbread Addition
Practice Cursive Writing
My Book Report
Hidden Pictures
Nouns and Verbs sort & more!