Belgian Chocolate Advent CAlendar 2023
Overview – Belgian Chocolate Advent Calendars 2023
Belgian Chocolate products embody the epitome of chocolate excellence, with renowned brands like Godiva, Neuhaus, and Leonidas consistently crafting delectable, premium chocolates. Unveil the Belgian Chocolate Advent Calendar 2023, and savor a month of cocoa-infused delight in every festive surprise.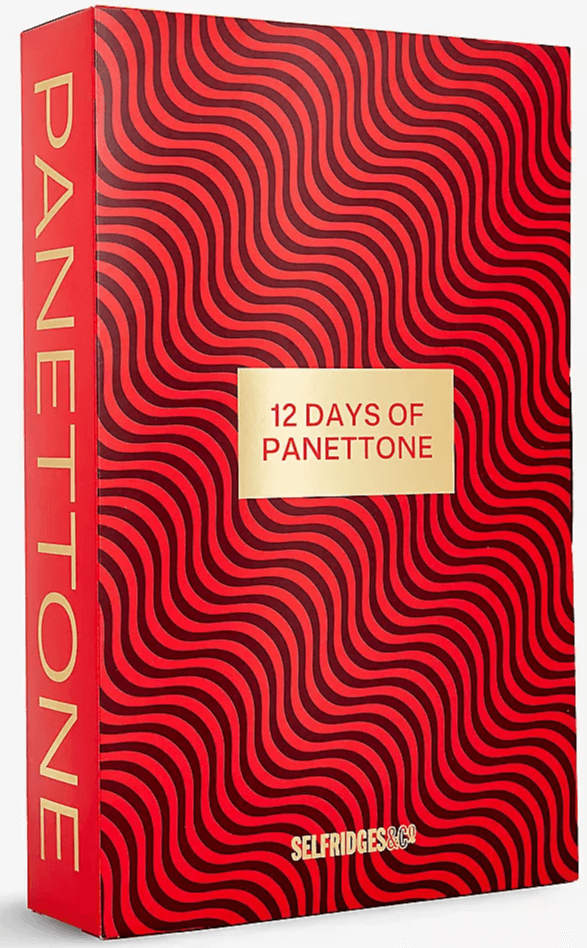 The SELFRIDGES SELECTION – 12 Days of Panettone Advent Calendar 2023 is a joint effort between Selfridges Selection and Fratelli Lunardi. It includes four types of Italian sweetbread, or panettone, in both traditional and novel flavours like candied orange and Belgian chocolate.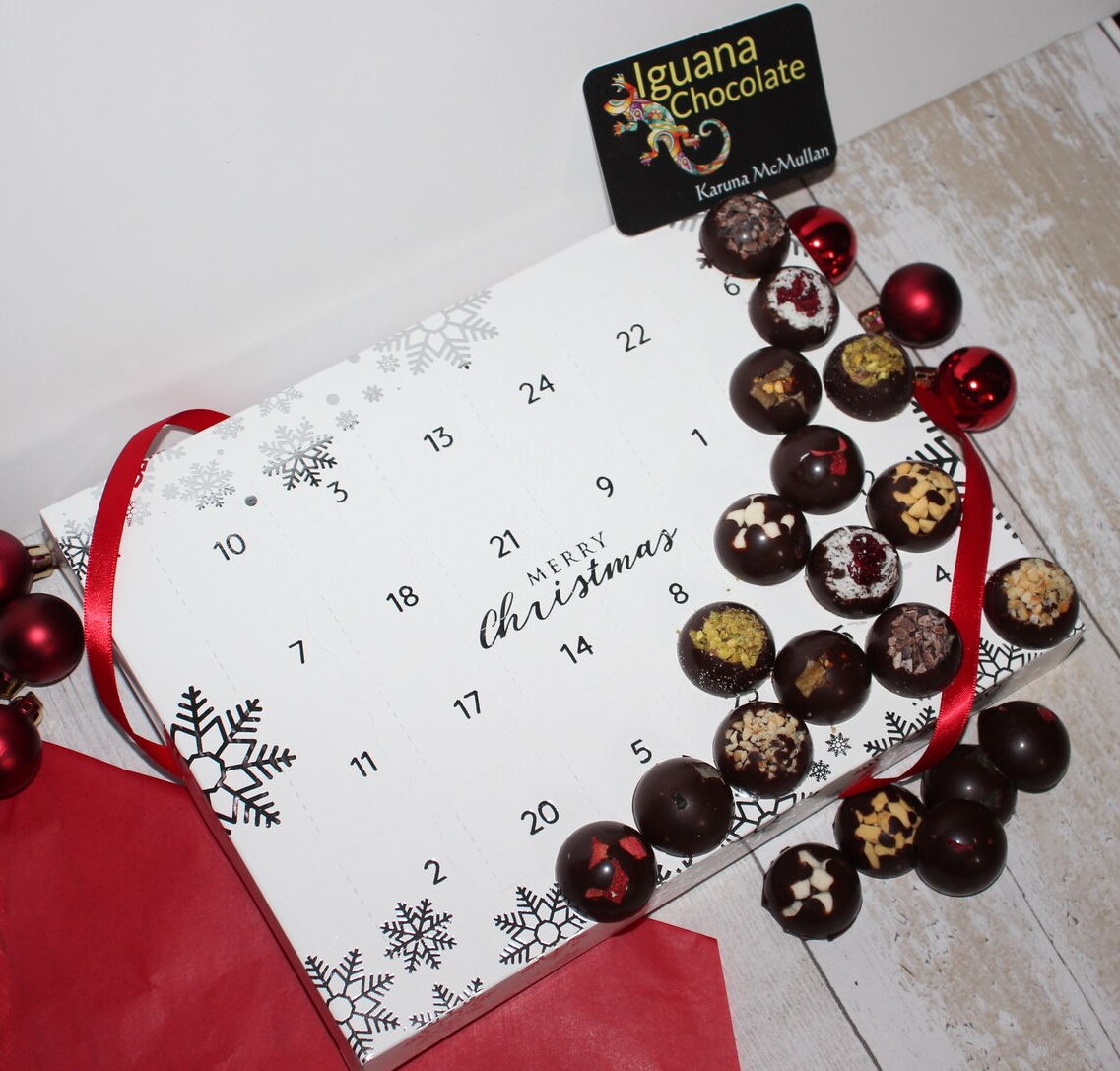 The Iguana Chocolate Dark Chocolate Advent Calendar contains 24 dark Belgian chocolates in 12 unique flavors, including the award-winning mango and chili variety. Includes chocolates with fruits, nuts, and ginger, all with a minimum 4-month shelf life.
Iguana Chocolate – Dark Chocolate Christmas Advent Calendar – Content
Iguana Chocolate's Dark Chocolate Advent Calendar contains 24 Belgian chocolates, 12 unique flavors, including mango and chili, with a minimum 4-month shelf life.
Some of the flavours include: Coconut & Cherry
Hazelnut
Pistachio & Cranberry
Mint
Orange
Cocoa Nibs
Puff Candy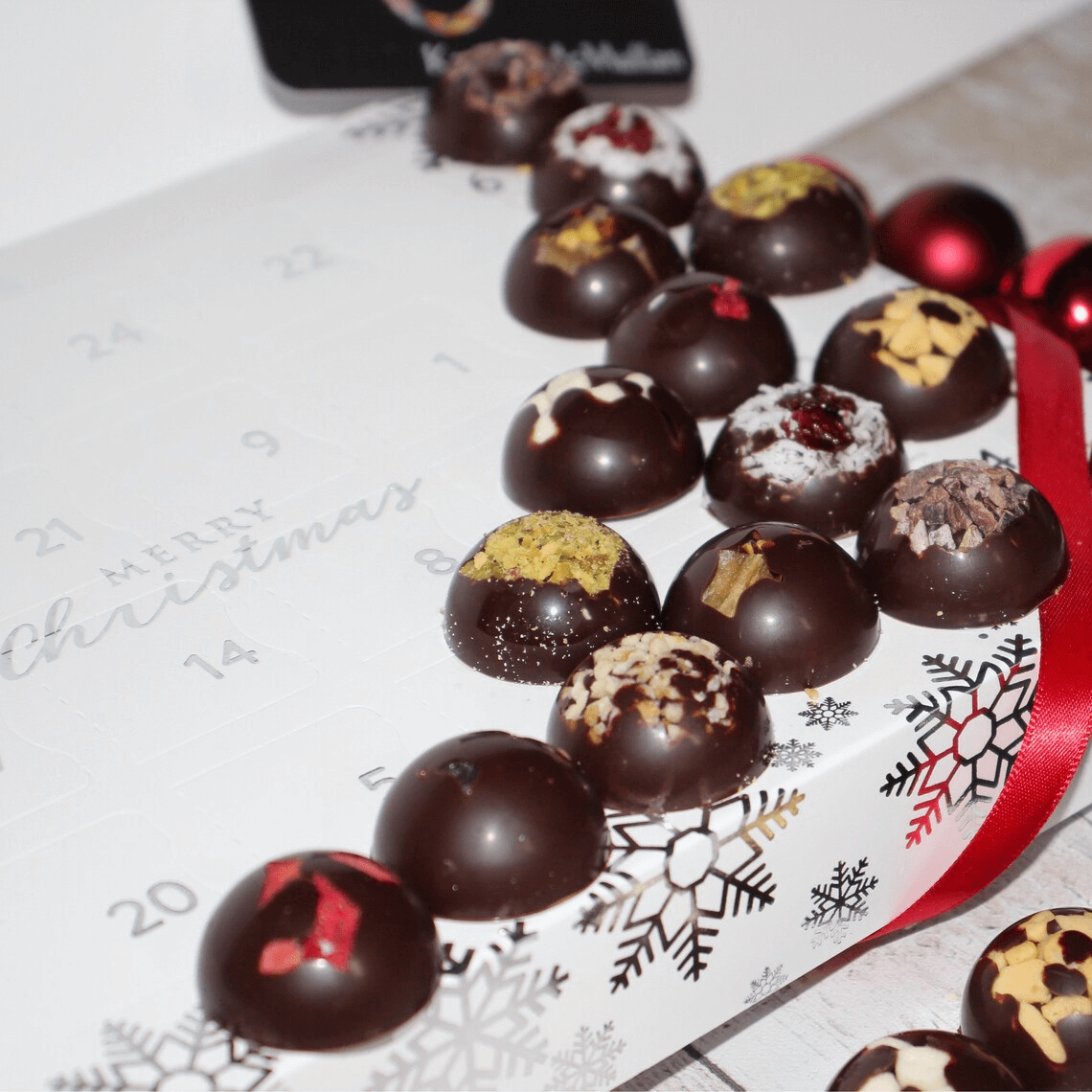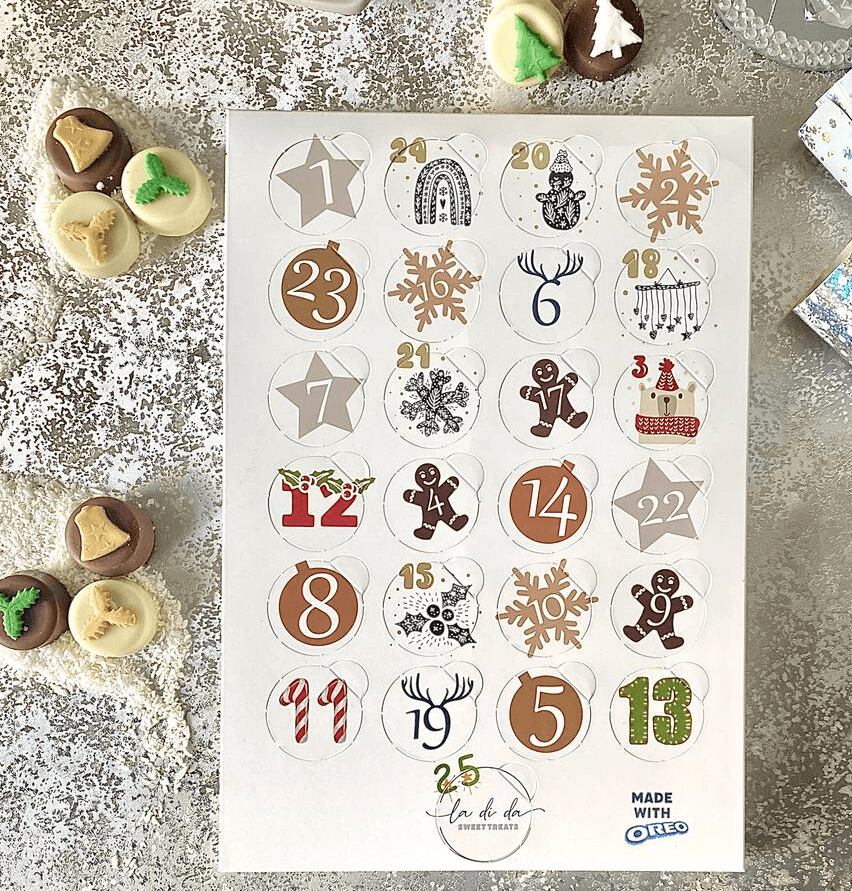 The Belgian Chocolate Coated Oreo Advent Calendar has 25 Oreos dipped in Belgian milk or white chocolate with sugarpaste decorations. It's a great holiday gift, with a six-month shelf life.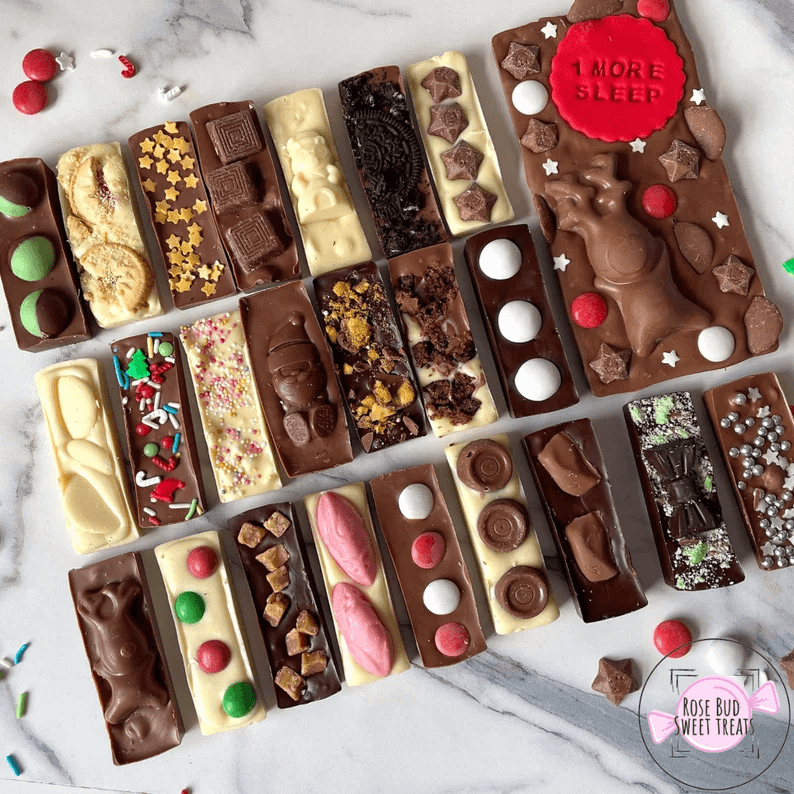 The Christmas Belgian Chocolate Advent Calendar offering 24 handmade chocolate bars counting down to Christmas. Contains various allergens. Made with Callebaut Belgian Chocolate Callets in Milk, White, and Dark. Starts shipping in November.