White Chocolate Advent CAlendar 2023
Overview – White Chocolate Advent Calendars – TOP list
The White Chocolate Advent Calendar, enjoyed worldwide, is a sweet holiday delight famous for its creamy and indulgent white chocolate treats. Renowned for its luscious and sweet confections, it offers daily moments of sugary delight. Make your December filled with sweetness with White Chocolate Advent Calendars 2023 here.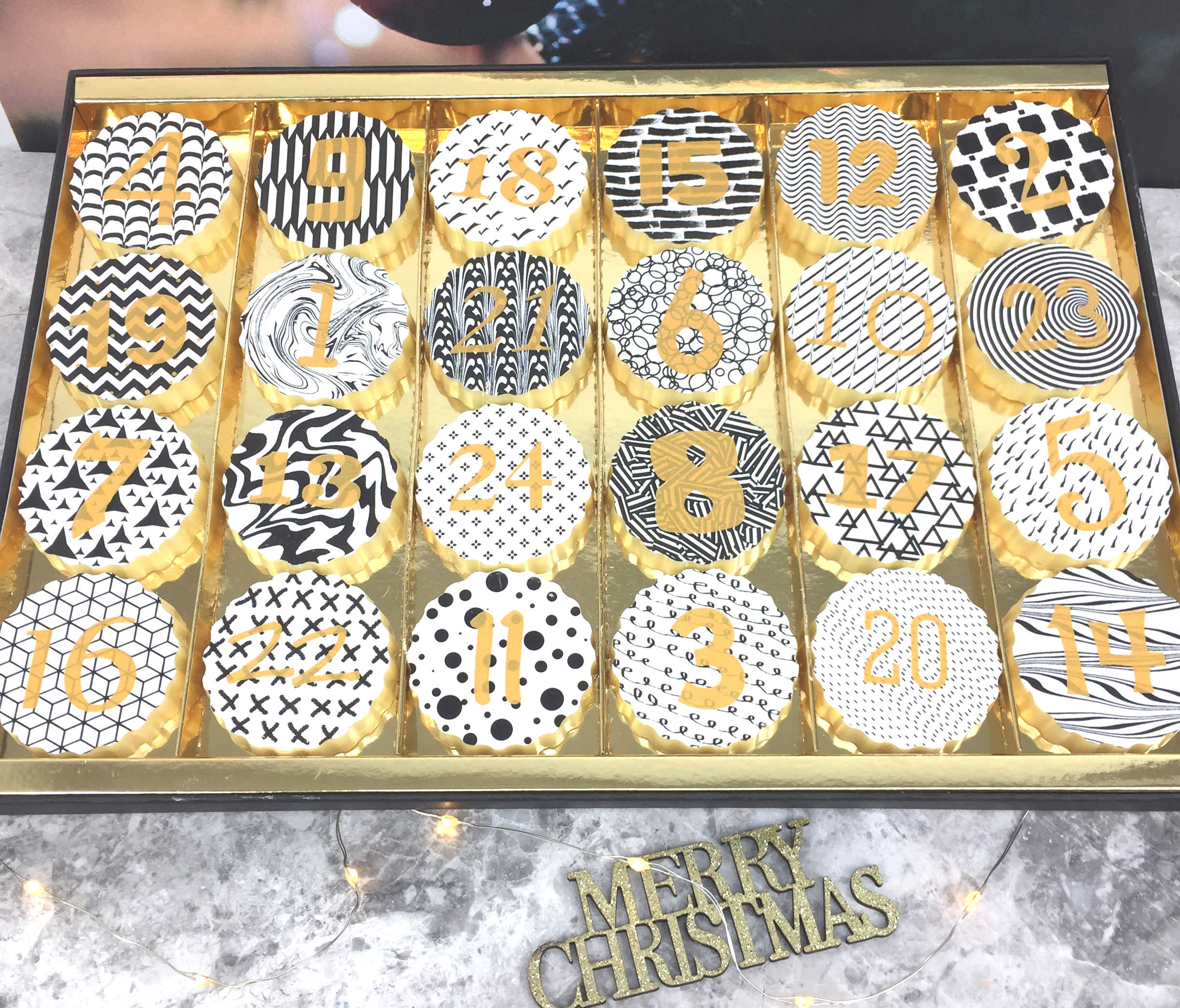 The White Chocolate Christmas Advent Calendar contains 24 handmade white chocolates. Each chocolate has a unique design, presented in a black A4 size box with a ribbon finish.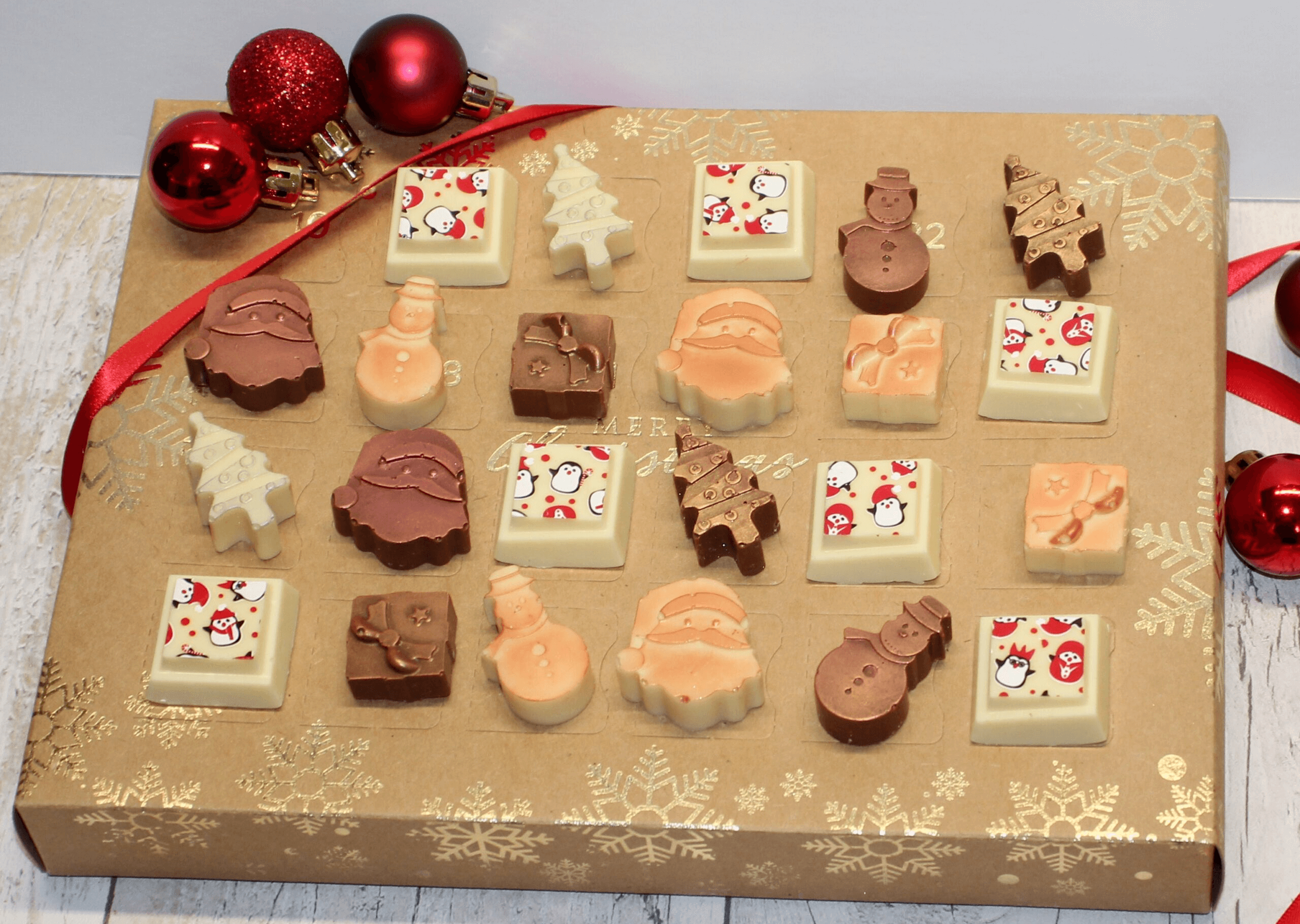 The Iguana Chocolate Vegan Advent Calendar is a pre-order, vegan milk and white chocolate shapes for daily Christmas countdown, with a minimum 6-month shelf life. Dispatch between November 8th and 24th.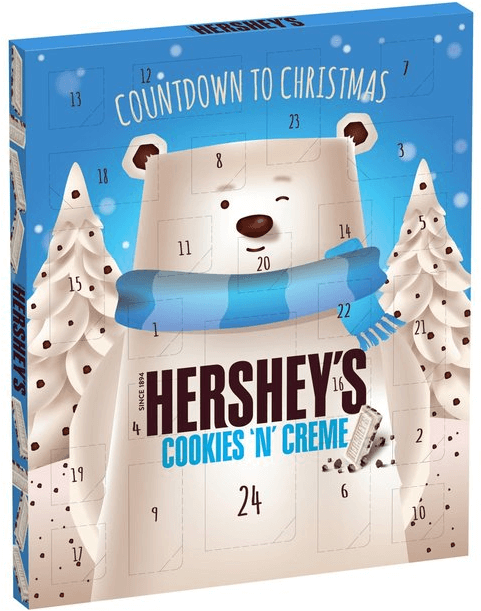 The Hershey's Cookies 'n' Creme Advent Calendar 2023 contains 24 Hershey's Cookies 'n' Creme items with a mix of Cookies 'n' Creme Kisses, a bar, and a snack-sized version. The last door hides a surprise. Suitable for vegetarians.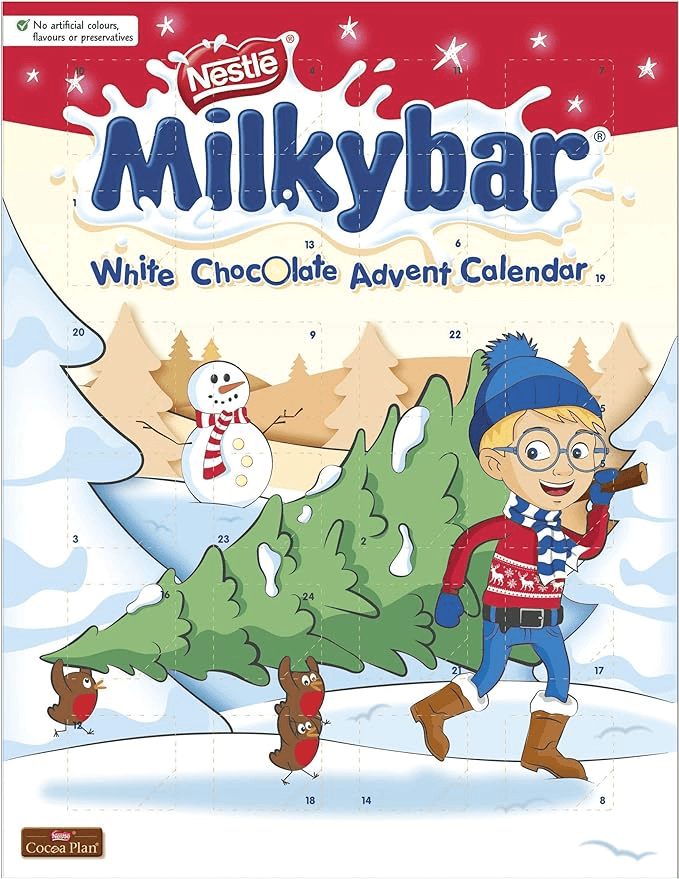 The Nestlé Milkybar White Chocolate Advent Calendar is a festive 85g calendar with 24 pieces of creamy white chocolate. It's made from Nestlé's milk-based recipe from the 1930s, with no artificial additives. It offers daily delights throughout December.
The Nestlé Milkybar Pack Of 12 Chocolate Advent Calendar 2023 is a set designed for all ages. It includes 12 Milkybar advent calendars, making it suitable for gifting. Each calendar follows a Christmas theme and contains a variety of festive chocolates.