Dark Chocolate Advent CAlendar 2023
Meet the Dark Chocolate Advent Calendar
Created for those who savor the deep, intense flavors of dark chocolate. Sourced from the world's best cacao regions, this calendar promises daily indulgence, turning your holiday countdown into a decadent exploration of fine chocolate craftsmanship.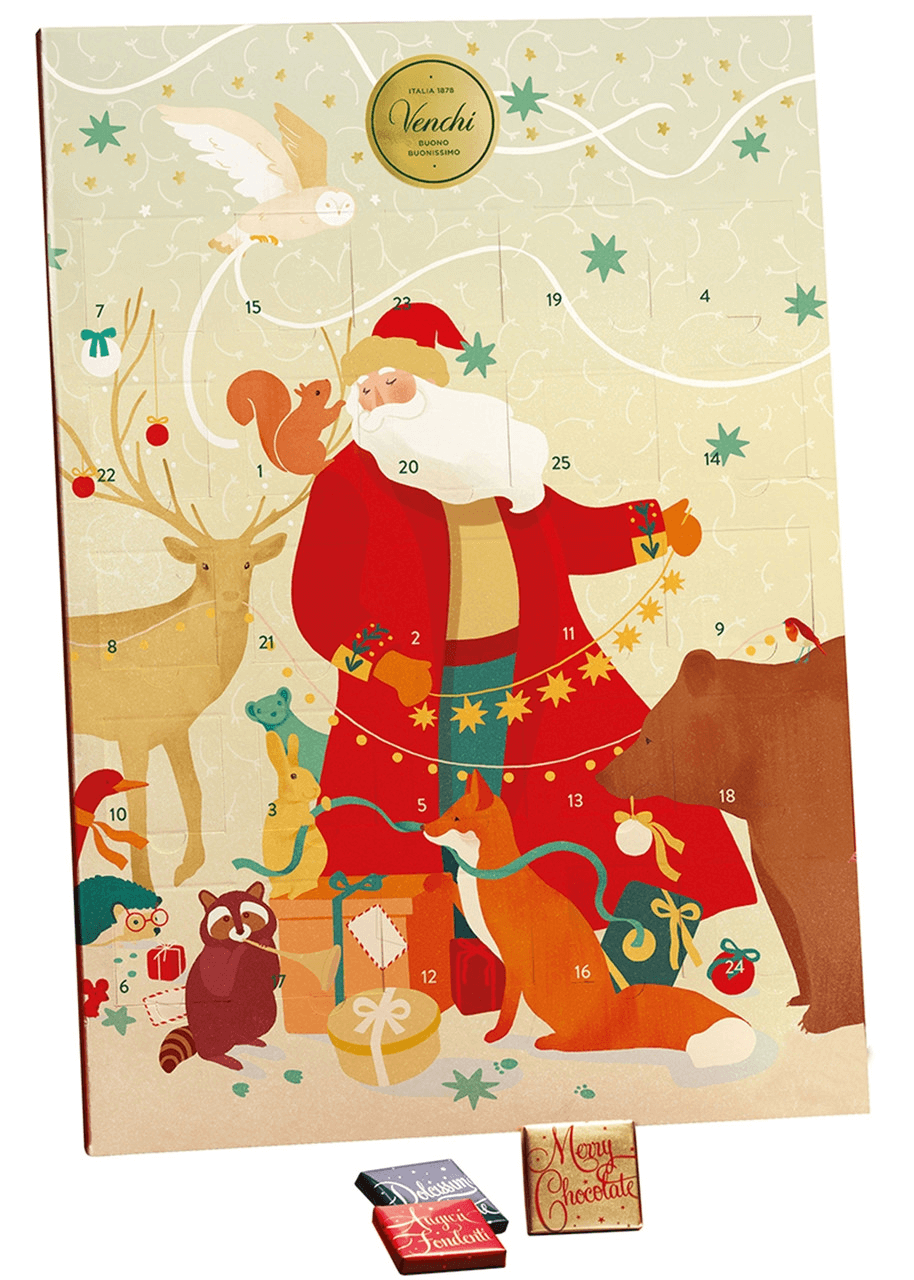 The VENCHI Advent Calendar (181g) holds 25 milk and dark Granblend chocolates, crafted in the tradition that began in the 1800s by Silviano Venchi in Cuneo, Piedmont. For allergen information, the product contains milk, soy, and traces of nuts.
The Menkind 24 Days Luxury Chocolate Advent Calendar 2023 contains 24 handmade, luxury chocolates. The selection includes different types of chocolates – dark, milk, and white – presented as truffles, pralines, and cups.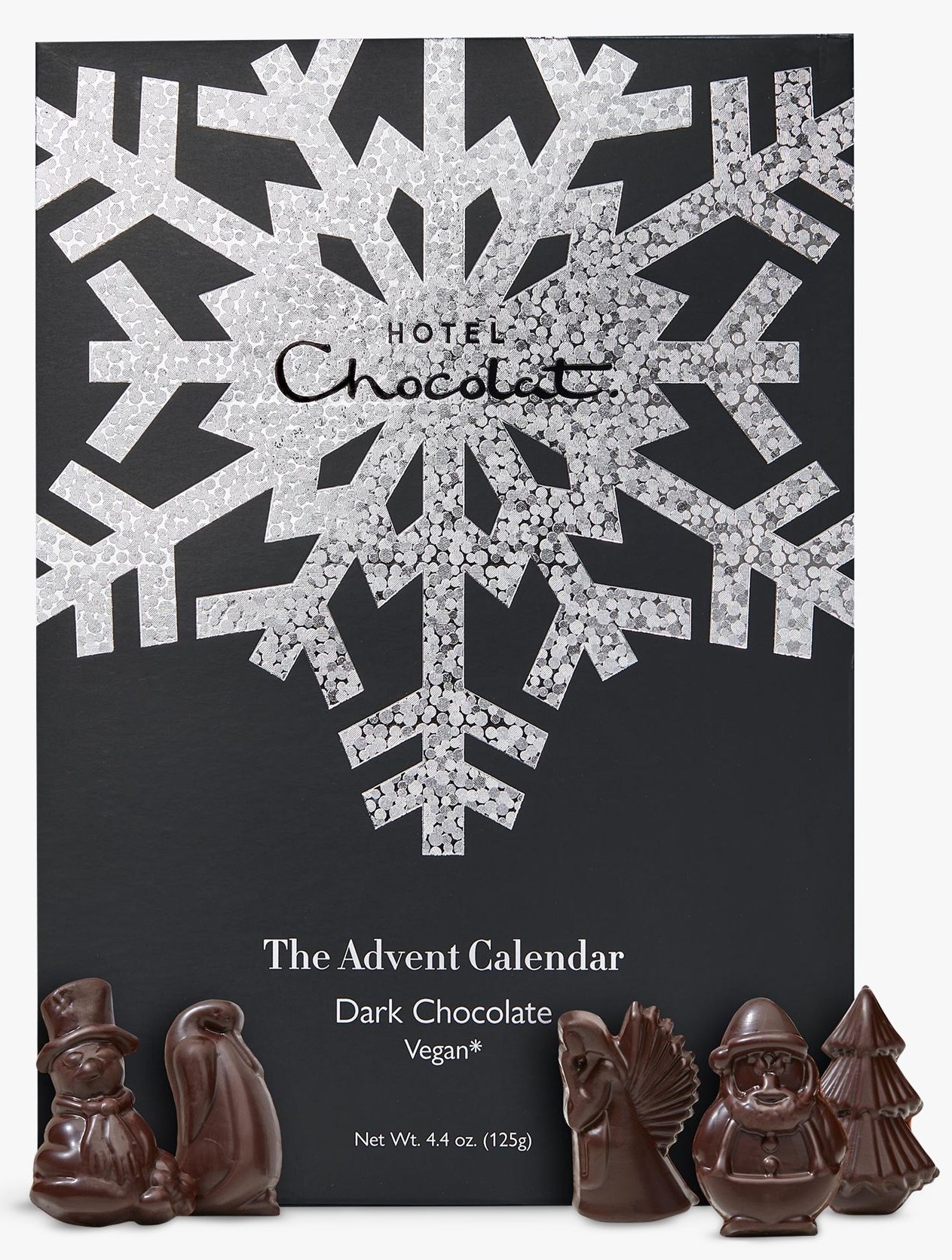 The Hotel Chocolat 125g Dark Advent Calendar is filled with 24 individually sculpted pieces of 70% dark chocolate weighing a total of125g. Each piece features a Christmas-themed design, such as a snowman or reindeer.
Hotel Chocolat Advent Calendar, Vegan Chocolate Advent Calendar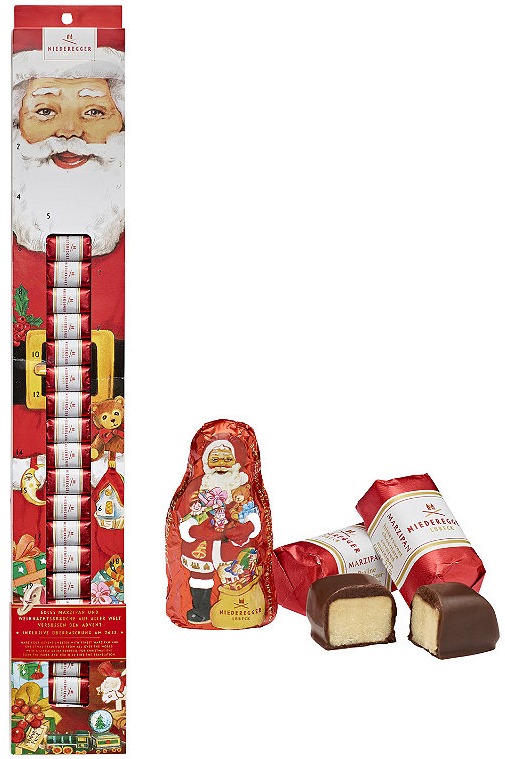 Discover the Niederegger Santa Claus Advent Calendar, a daily indulgence in dark chocolate marzipan treats sourced from the esteemed German confectionery. The traditional recipe dating back to 1806 ensures a rich almond flavor with a subtle sweetness. An extra surprise awaits on Christmas Eve.
Niederegger Santa Claus Advent Calendar 300g – Content
Explore Niederegger's Santa Claus Advent Calendar—a daily delight of dark chocolate marzipan treats with a unique surprise on Christmas Eve.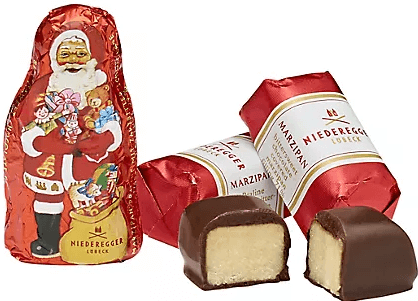 Boy's Advent Calendar, Kids Advent Calendar 2023, Girls Advent Calendar, Chocolate Advent Calendar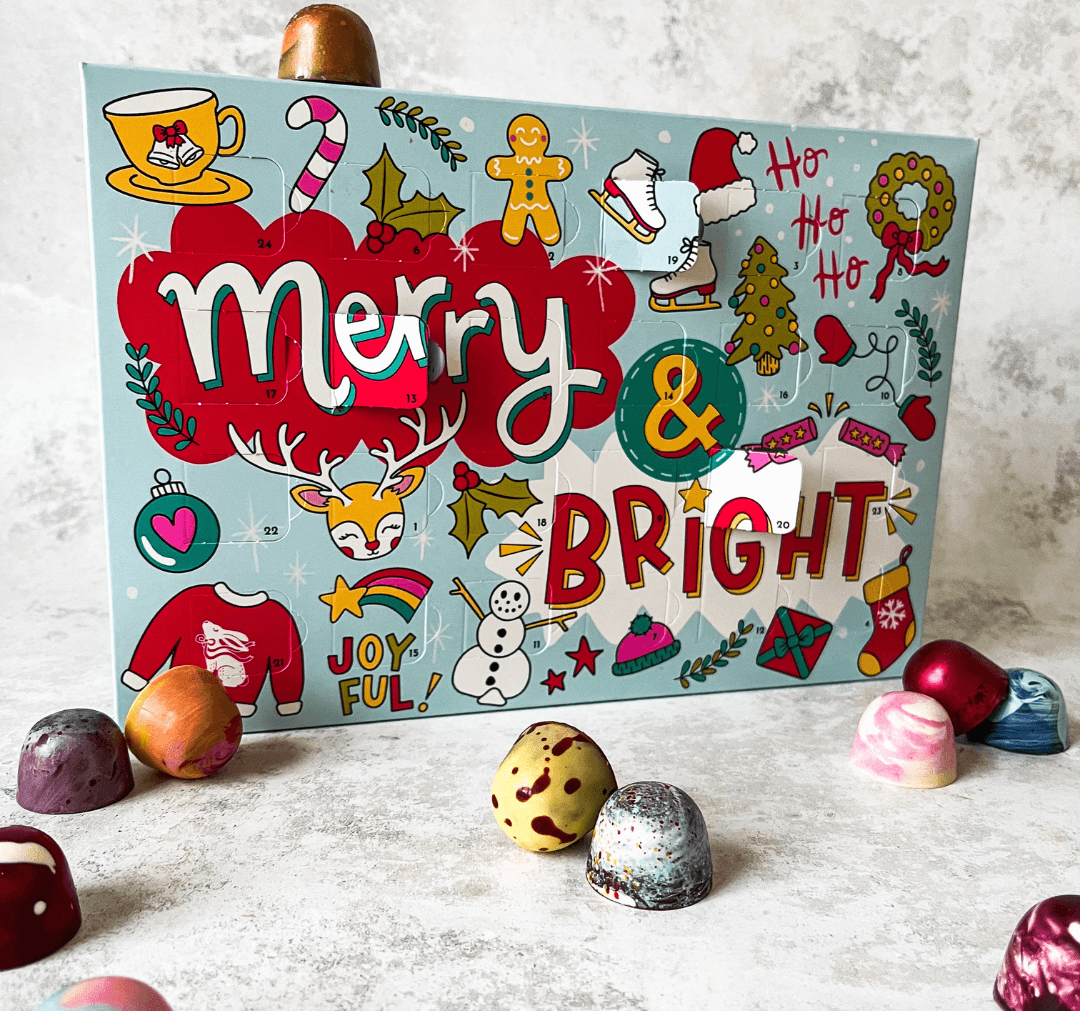 The March Hare Bakery Luxury Christmas Countdown Advent Calendar offers 24 handcrafted chocolates in milk, dark, or white chocolate with diverse flavors. Handmade, eco-friendly packaging, 400g, best within three months. Personalization and UK shipping available.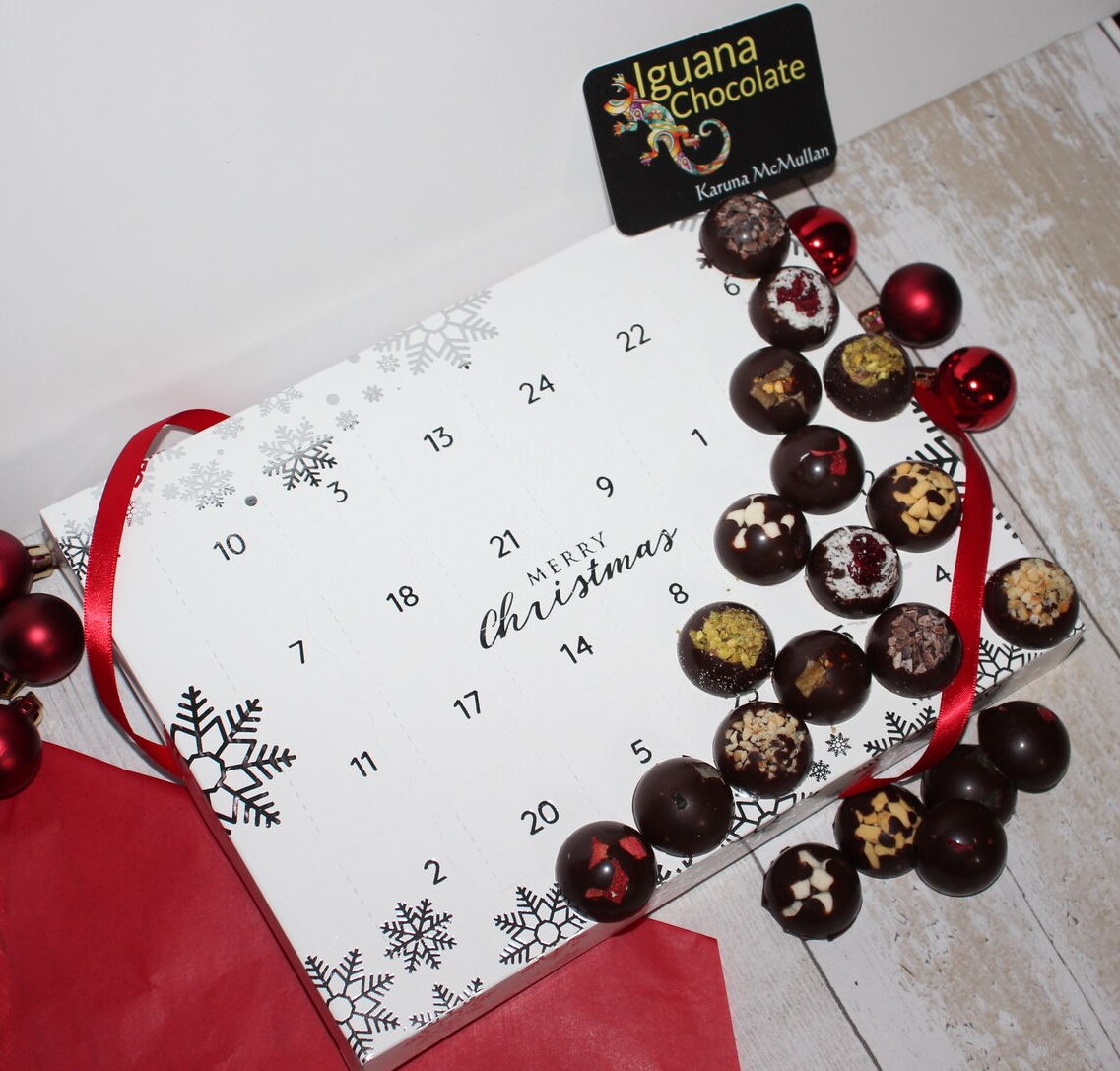 The Iguana Chocolate Dark Chocolate Advent Calendar contains 24 dark Belgian chocolates in 12 unique flavors, including the award-winning mango and chili variety. Includes chocolates with fruits, nuts, and ginger, all with a minimum 4-month shelf life.
Iguana Chocolate – Dark Chocolate Christmas Advent Calendar – Content
Iguana Chocolate's Dark Chocolate Advent Calendar contains 24 Belgian chocolates, 12 unique flavors, including mango and chili, with a minimum 4-month shelf life.
Some of the flavours include: Coconut & Cherry
Hazelnut
Pistachio & Cranberry
Mint
Orange
Cocoa Nibs
Puff Candy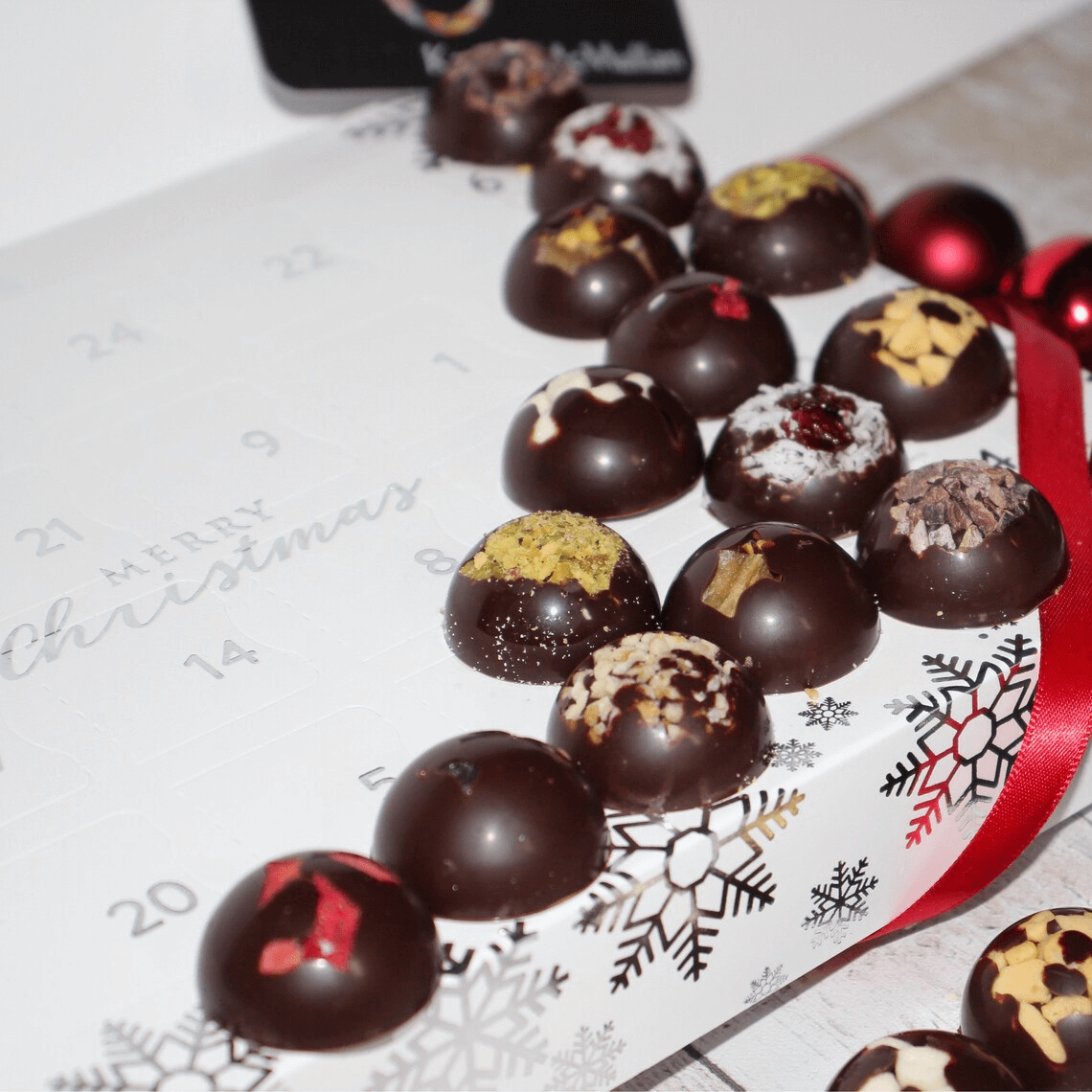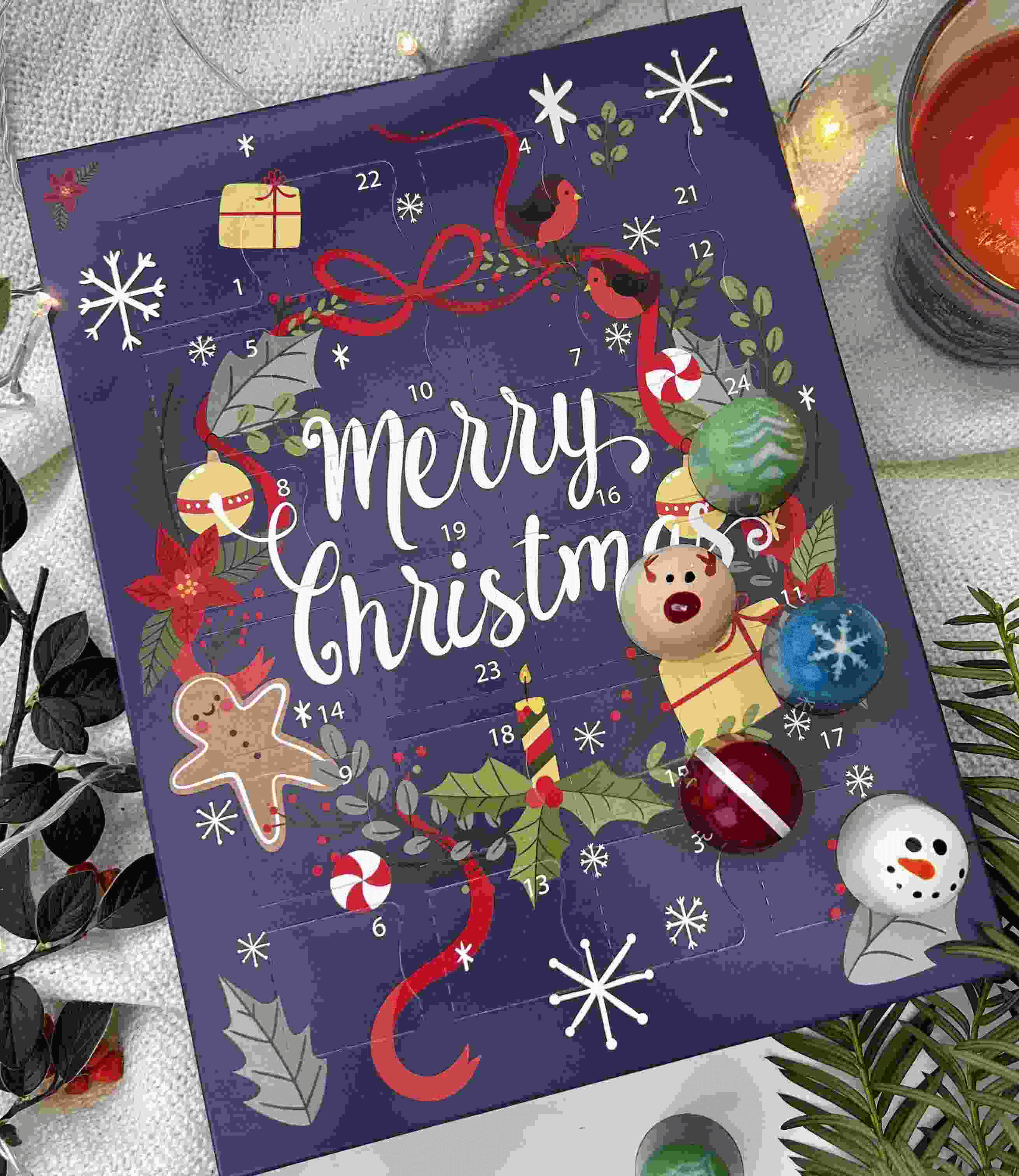 The Bolicious Vegan Christmas Chocolate Advent Calendar features 24 diverse flavors for a delightful Christmas countdown. Suitable for vegans and dairy-free individuals, it includes dark, milk, and white chocolates. Discover the flavors in October 2023.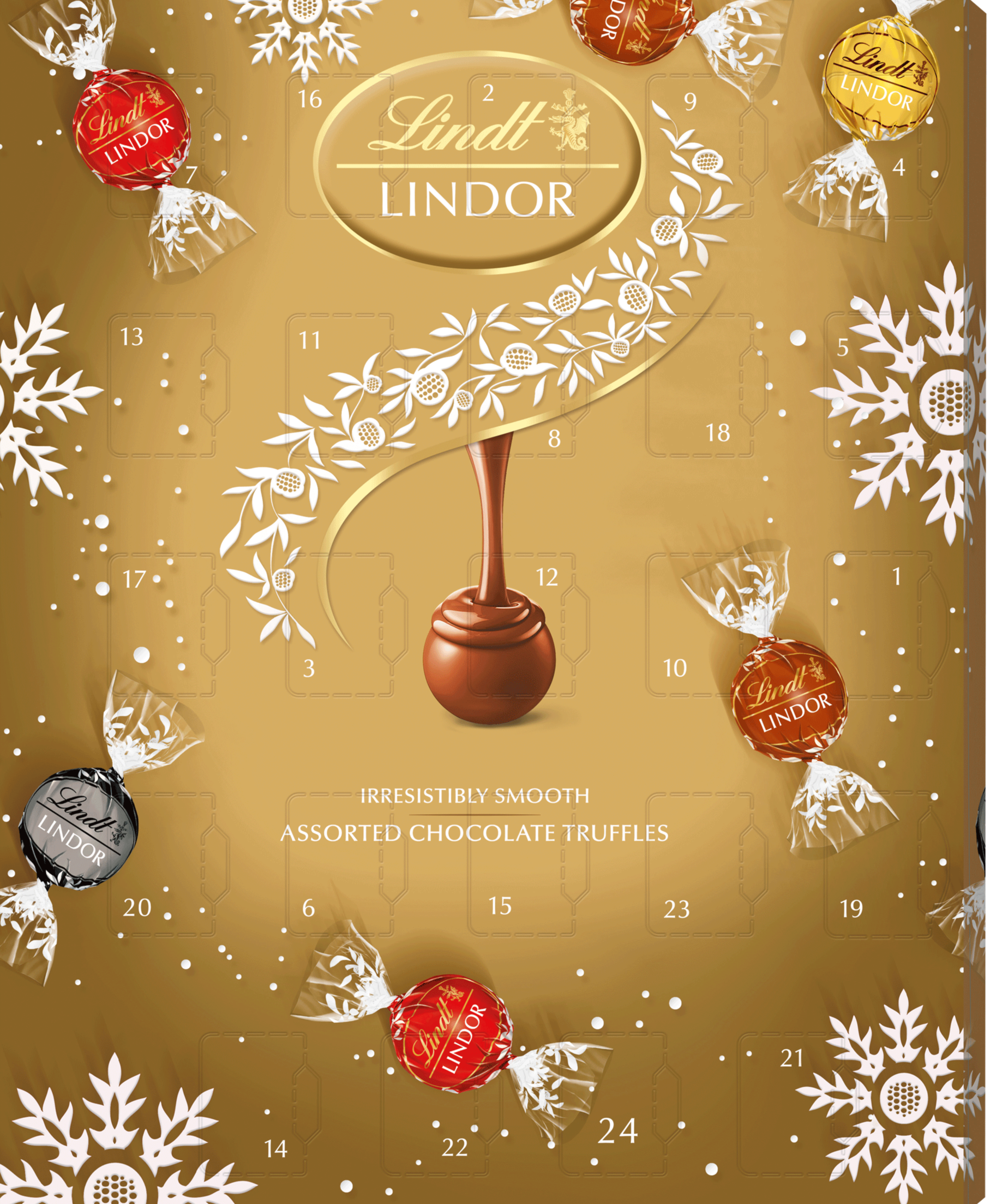 The Lindt Lindor Gold 300g Advent Calendar offers a selection of LINDOR Chocolate Truffles, expertly crafted by Master Chocolatiers in Milk, Dark, and Hazelnut flavors. It's a delicious way to count down to Christmas.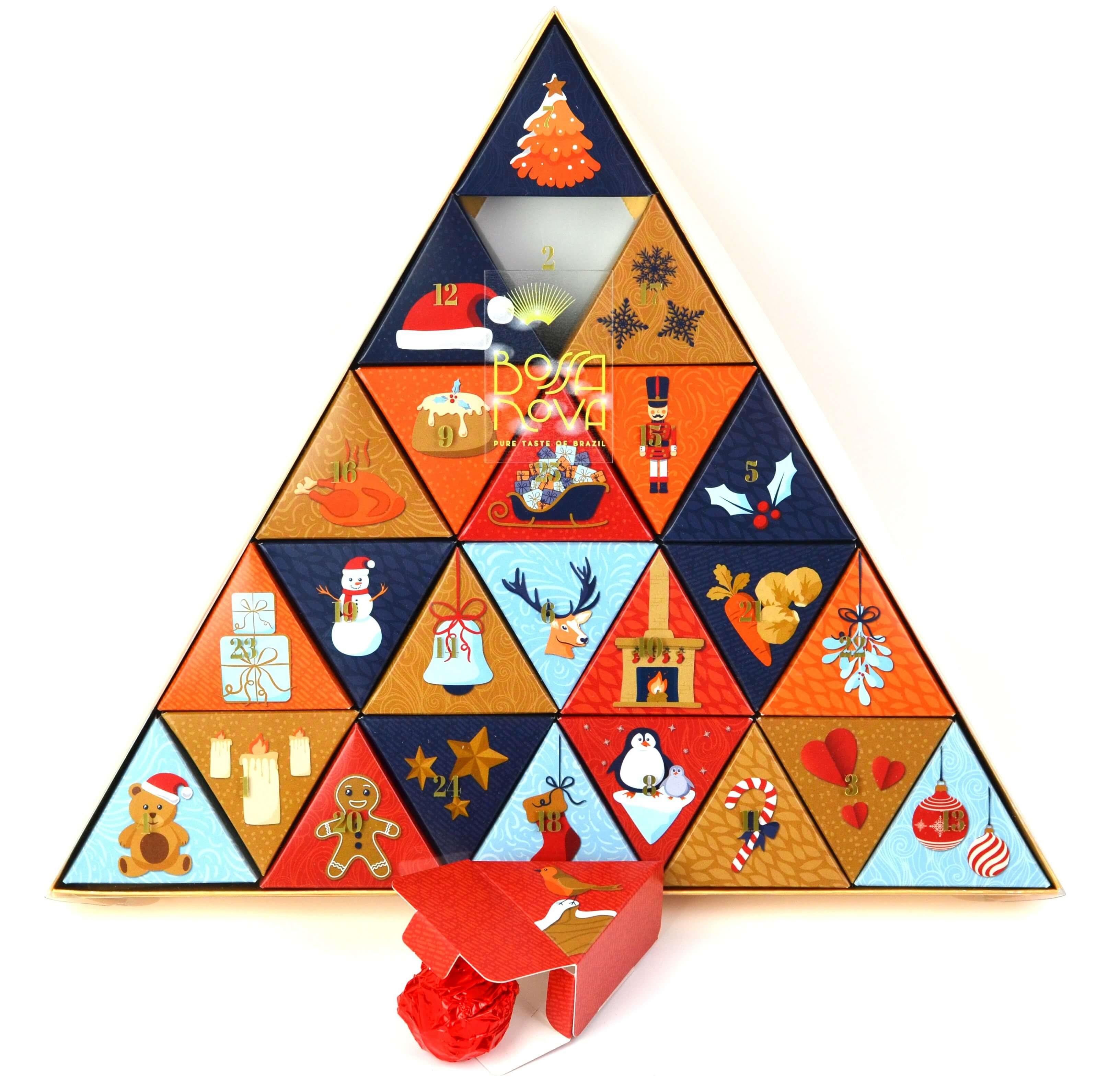 The Bossa Nova Luxury Advent Calendar is a festive count down to Christmas, holding a truffle for each day. It comes with either a Classic Chocolate Selection of Milk, White and Dark chocolate truffles, or a Dairy-Free Plain Dark Chocolate version.
Dairy Free Advent Calendar, Choco Delicacy Advent Calendar, Vegan Advent Calendar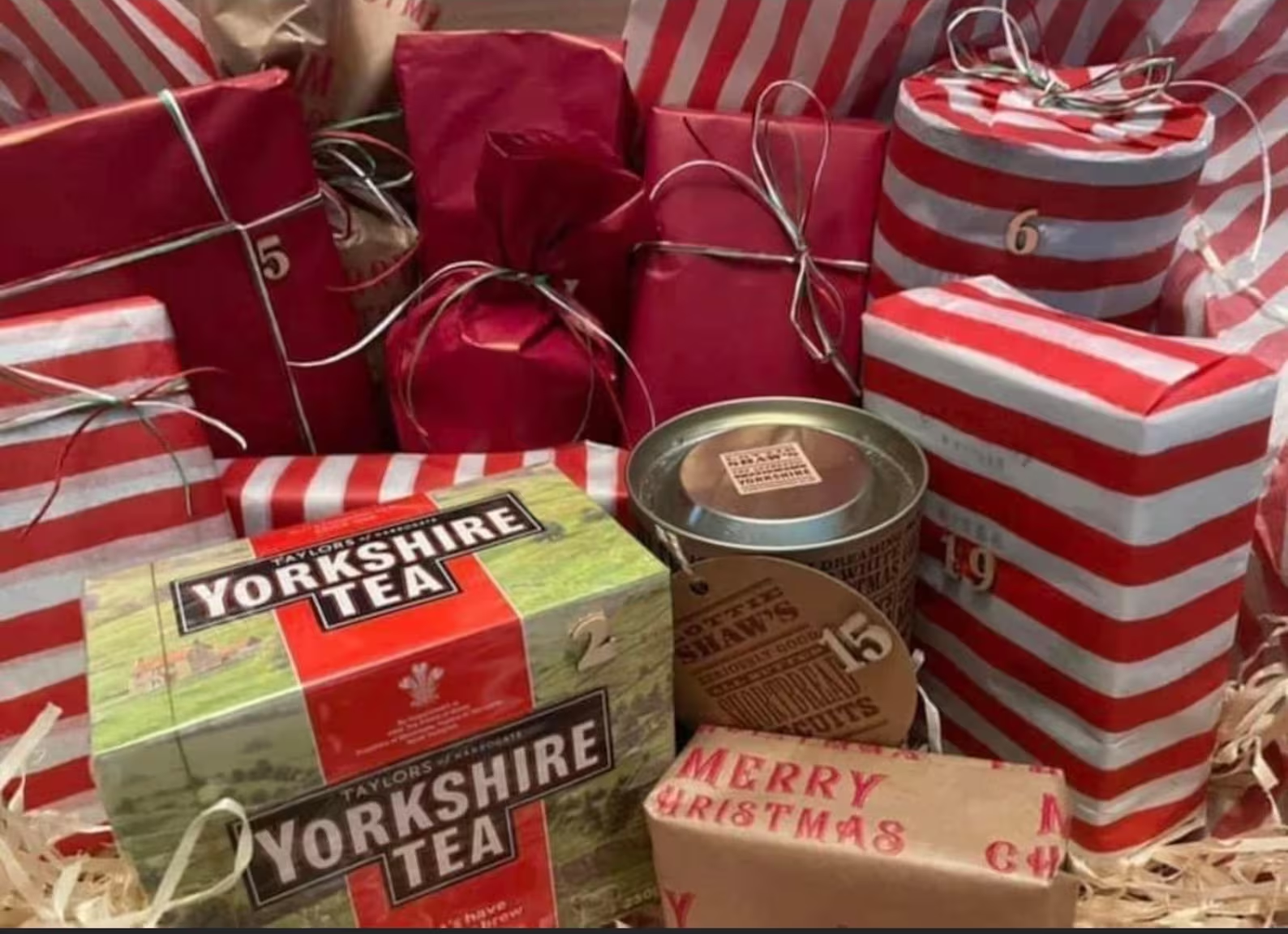 The Yorkshire Advent Calendar 2023 consists of 24 Yorkshire-made items including chocolates, cake, sweets, small gifts, and cards. It offers the additional feature of a personalised ribbon, giving the product a more personal touch.