Dove Advent CAlendar 2023
Overview – Dove Advent Calendars 2023 – TOP list
Dove, from the United States, is famed for its gentle, moisturizing personal care products, including body washes, beauty bars, and skincare items, ensuring soft, healthy skin. Discover more about Dove Advent Calendars 2023 here.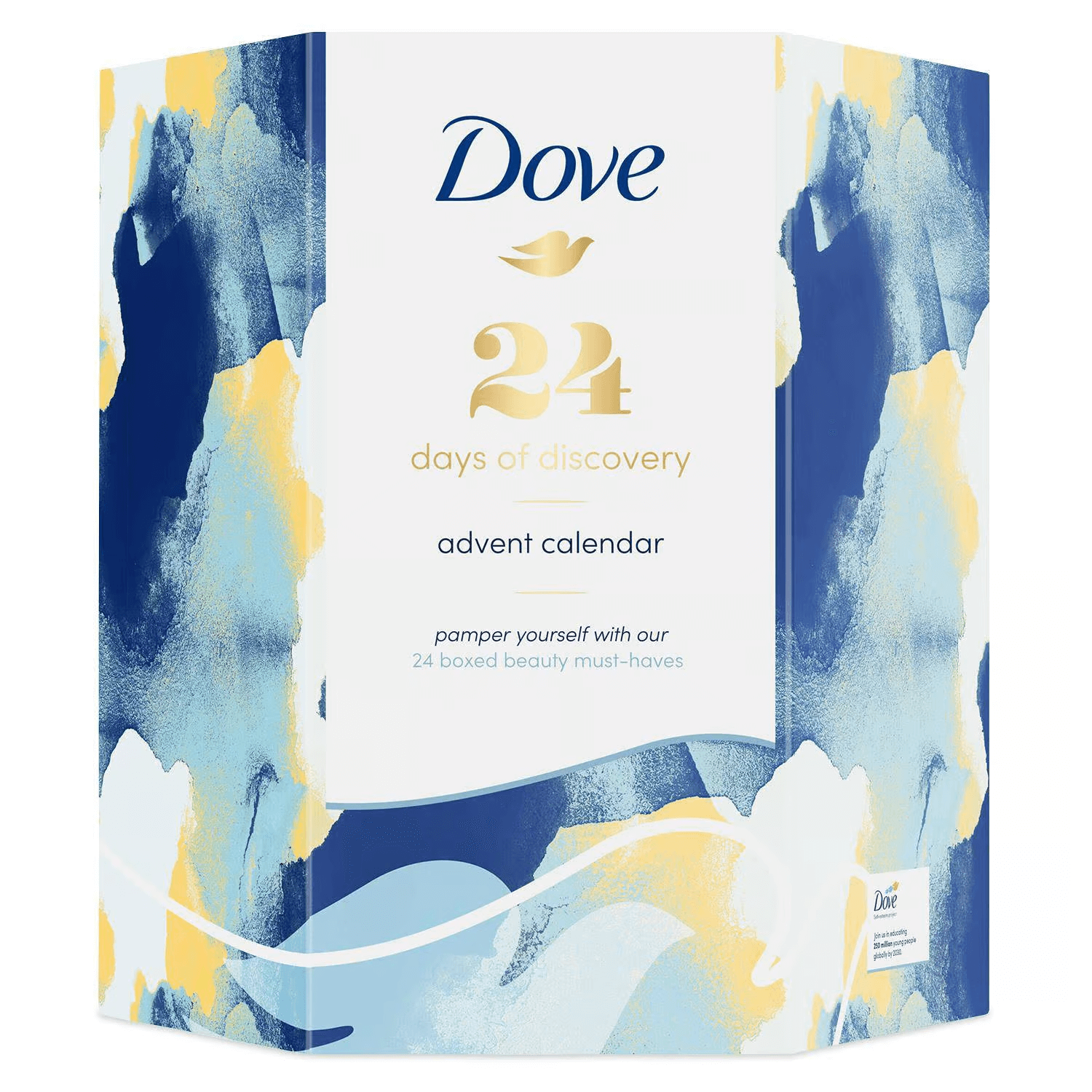 The Dove Gently Nourishing 24-Day Advent Calendar features 24 personal care and grooming products, including shampoo, conditioner, body wash, lotion, hand cream, beauty bars, and deodorants.
Dove Gently Nourishing 24-Day Advent Calendar – Content
The Dove Gently Nourishing 24-Day Advent Calendar offers a complete personal care set for daily hair, body, and grooming needs, emphasizing nourishment and indulgence.
1x Dove Shampoo, 50ml
1x Dove Conditioner, 50ml
1x Dove Deeply Nourishing Body Wash, 55ml
2x Dove Relaxing & Reviving Body Wash, 225ml
1x Dove Bath Soak, 450ml
1x Dove Body Lotion, 250ml
1x Dove Hand Cream, 75ml
3x Dove Beauty Bars, Original, Pink & Shea Butter, (Each 90g)
1x Dove Roll-On Deo, 50ml
2x Dove Anti-Perspirant, 150ml
1x Eye Mask
1x Shower Puff
1x Travel Toothbrush
1x Eyebrow Brush
1x Nail Clippers
1x Bamboo Soap Tray
1x Mirror
1x Scrunchie
1x Hairband
1x Multi-charging Cable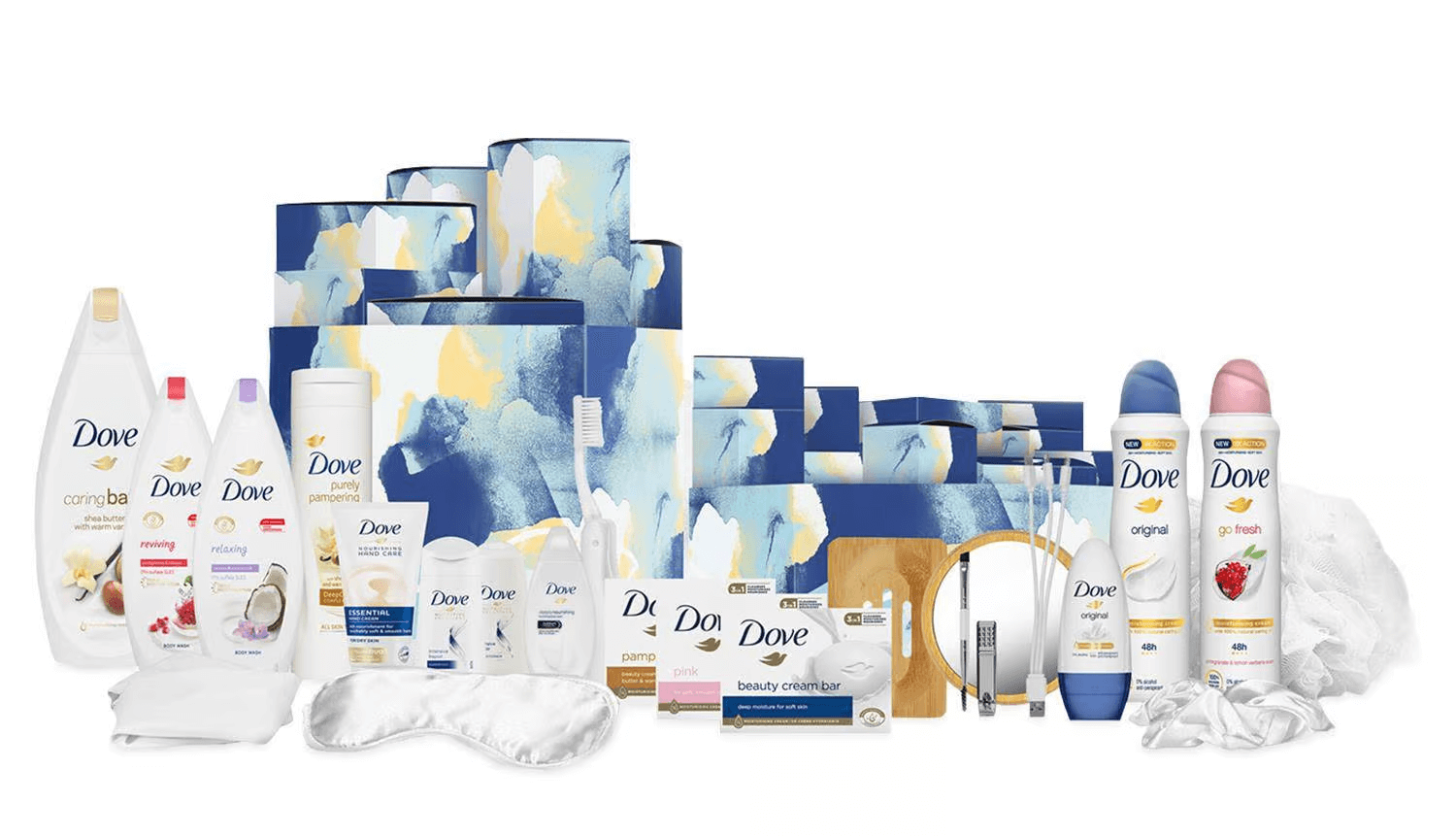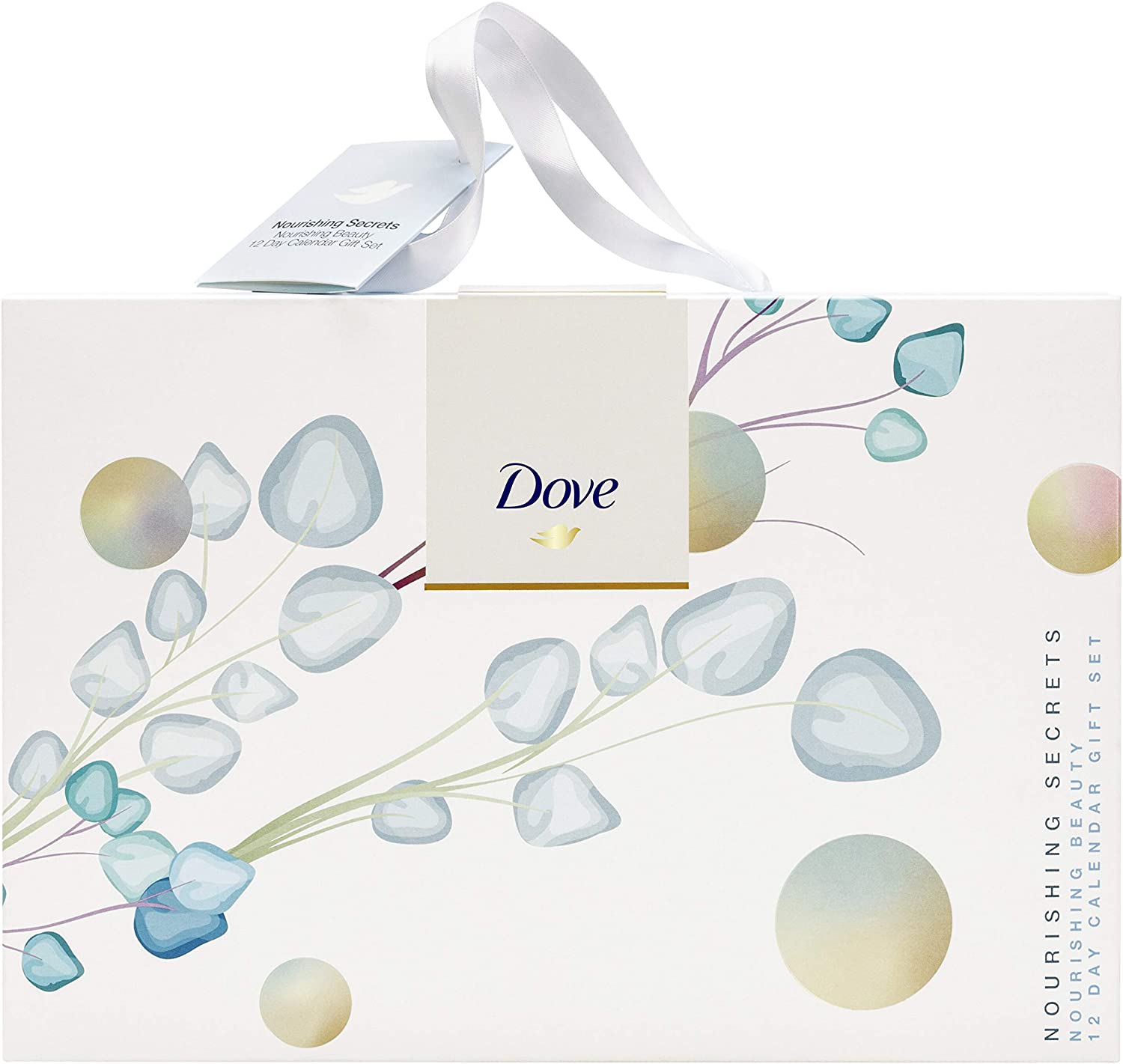 The newest Dove Nourishing Secrets 12 Day X-mas calendar contains 6 Dove skincare products featuring 4 mini products and 2 full-size gifts for women as well as 6 beauty ritual goodies.
Curious what's inside? Click here: spoiler
Contents:
Dove Shampoo Mini 50 ml
Dove Conditioner Mini 50 ml
2 x Dove Bodywash Mini 55 ml
2 x Dove Rich Nourishment cream pots, 75 ml each
Dove Mirror
Dove Tweezers
Dove Glass Nail File
3 Hair Bobbles
Dove Credit Card Holder
Dove Nail Clippers