Haribo Advent CAlendar 2023
Overview – Haribo advent calendars
Hailing from the sweetest traditions of Germany, Haribo is globally renowned for their iconic gummy candies. This Advent Calendar is a delightful holiday journey, offering daily doses of fruity joy that capture the essence of Haribo's whimsical and irresistible treats, making the countdown to Christmas even sweeter. Find out all the details about the Haribo Advent Calendar.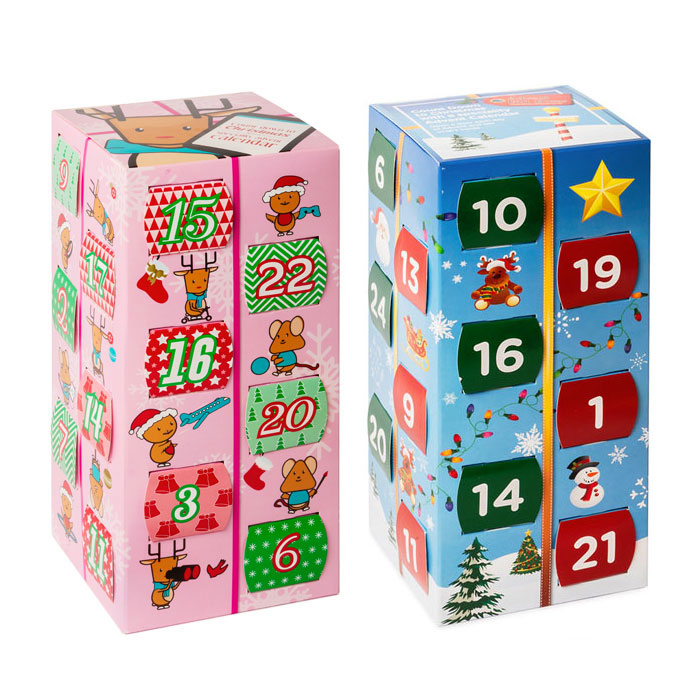 The Haribo Sweets Advent Calendar includes 24 drawers each containing a bag of Haribo sweets in various varieties. It comes in silver, pink, or blue, with each bag weighing around 30g.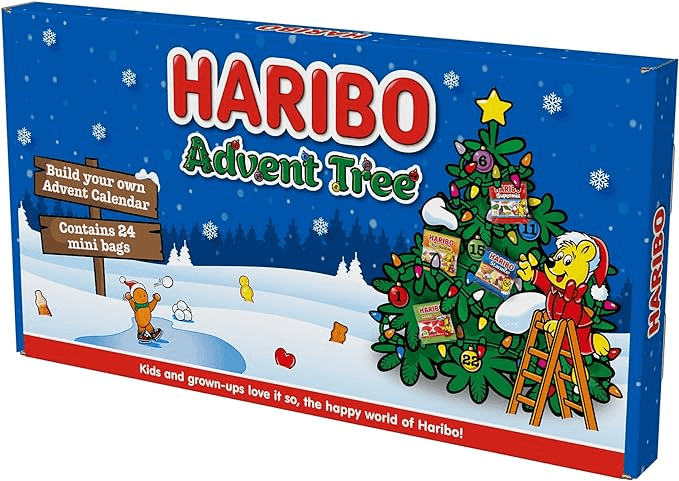 The HARIBO Tree Sweets Christmas Advent Calendar has 24 mini bags of Haribo sweets, featuring fizzy and fruit flavors, with a vegetarian option. These treats are free from artificial colors and offer festive fun for the whole family.