Hershey's Advent calendar 2023
Overview – Hershey's advent calendars
A beloved holiday tradition celebrated for its iconic American chocolates, meticulously crafted by the renowned Hershey Company. Known worldwide for their classic chocolate bars and treats, Hershey's brings the spirit of sweetness to the holiday season with the Hershey's Advent Calendar, offering daily delights filled with the delicious taste of nostalgia and joy.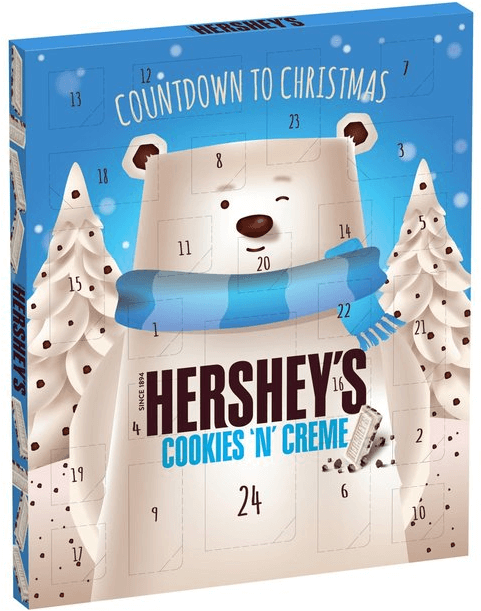 The Hershey's Cookies 'n' Creme Advent Calendar 2023 contains 24 Hershey's Cookies 'n' Creme items with a mix of Cookies 'n' Creme Kisses, a bar, and a snack-sized version. The last door hides a surprise. Suitable for vegetarians.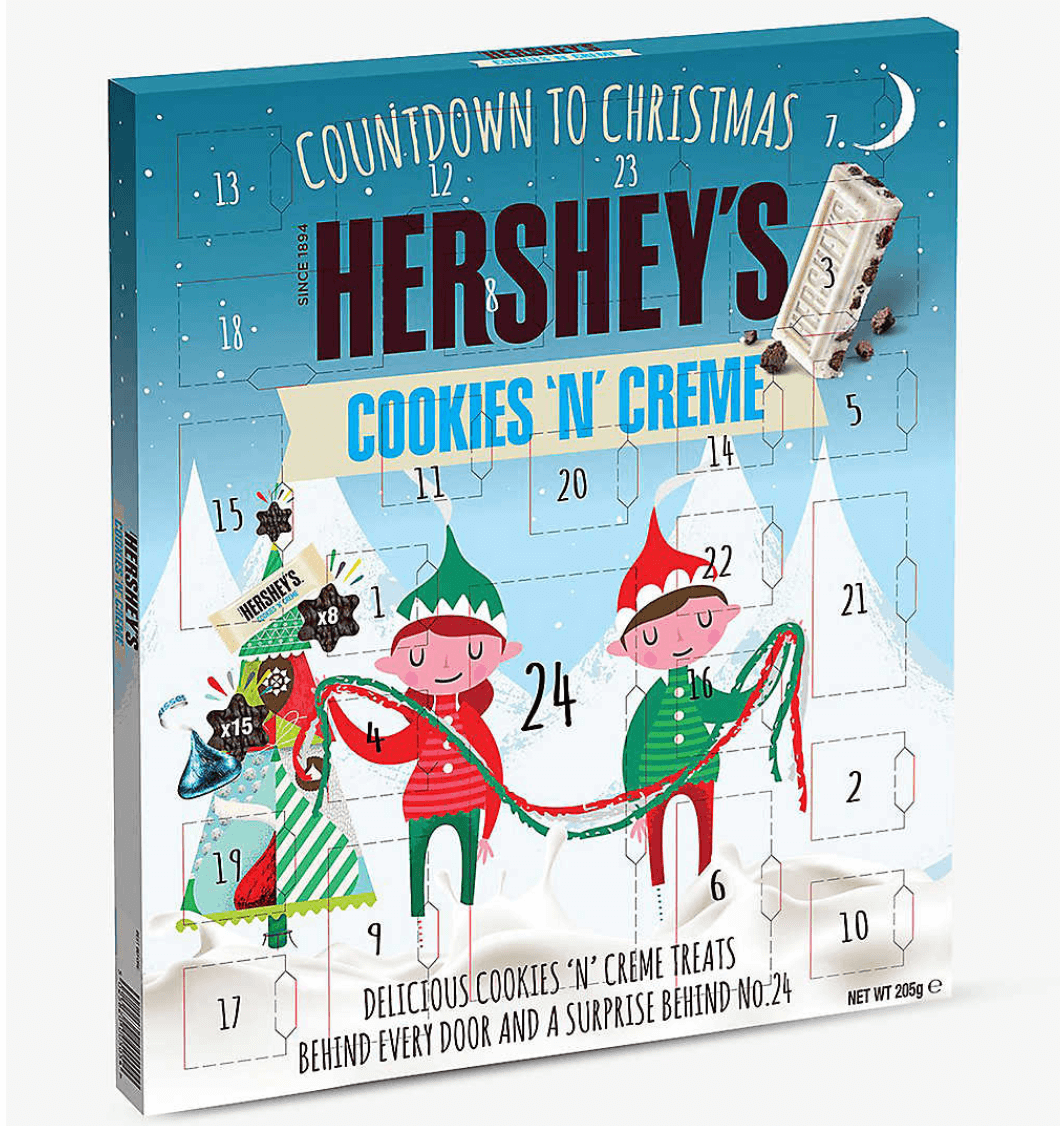 Unwrap the Hershey's Chocolate Advent Calendar that offers 24 tasty grocery-store milk chocolate bars with original flavors. Suitable for vegetarians as well!