Horse Advent CAlendar 2023
Introducing the Horse Advent Calendar
Discover the Horse Advent Calendar, a beloved holiday tradition filled with equestrian delights, born from the passion of horse lovers at Gallop Gifts, and designed to ignite young horse enthusiasts' love for all things equine during the holiday season.
The PLAYMOBIL Christmas Sleigh Ride Advent Calendar consists of 24 separate sets. As the days of advent pass, it reveals a mutually inclusive scene of a Christmas Sleigh Ride. The complete set includes a horse stable, forest animals, a PLAYMOBIL figure, two horses, a sleigh, harness, horse food and additional accessories.
Playmobil 71345 Christmas Sleigh Ride Advent Calendar Horses – Content
Introducing the PLAYMOBIL Christmas Sleigh Ride Advent Calendar: 24 days of festive surprises, featuring a charming Christmas Sleigh Ride scene with horses, a sleigh, forest animals, and more to make your holiday countdown special.
1 woman
1 dog
1 horse
1 foal
1 fox
2 baby foxes
1 deer
1 fawn
1 owl
1 bird
1 mouse
2 squirrels
1 hat
2 books
1 pen
1 bone
1 cap
1 saddle blanket
1 grass
1 horse grooming kit
2 carrots
1 bucket
2 snowballs
1 bouquet of flowers
2 apples
1 gift box
6 hooks
3 stars
3 candies
3 bows
1 sleigh
4 silicone ribbons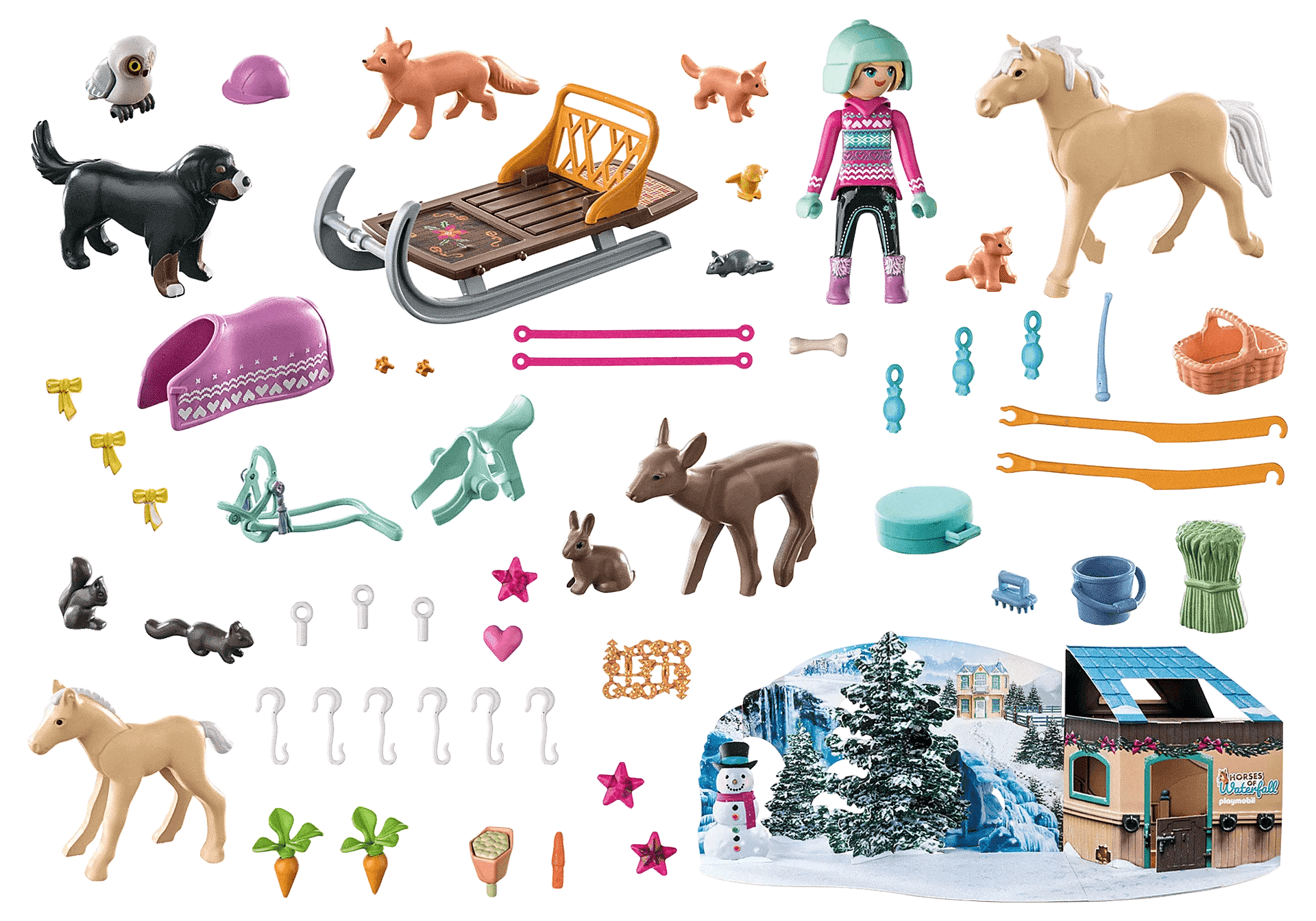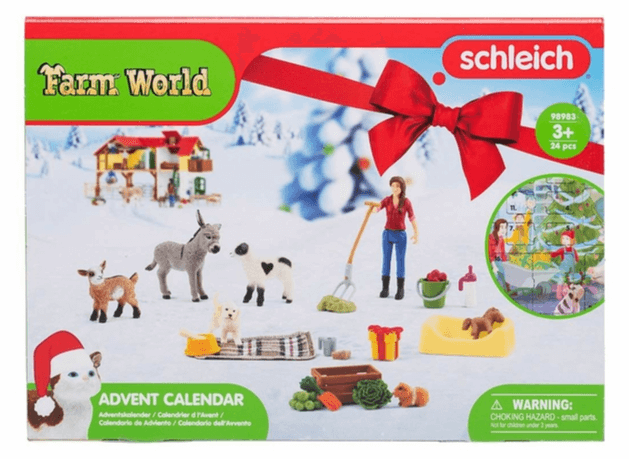 The Schleich Farm World Advent Calendar 2023 contains 24 individual items based around a farm theme. Included are a Veterinarian character and a selection of animal figures such as a baby goat, lamb, kitten and Dalmatian puppy.
Schleich Farm World Advent Calendar 2023 – Content
Meet the Schleich Farm World Advent Calendar 2023: 24 days of farm-themed fun. Join the Veterinarian character and baby animals like a Dalmatian puppy, kitten, baby goat, and lamb in a heartwarming holiday adventure.
1x lamb
1x kid
1x Golden Retriever puppy
1x kitten
1x donkey foal
1x guinea pig
1x cuddly puppy
1x farmer Laura
1x dog basket
1x dog bowl
1x bone
1x blanket
1x feeding bottle
2x apples,
1x food box
1x cup
1x carrot
1x hay
1x salad
1x blueberry pie
1x pitchfork
1x gift
1x bucket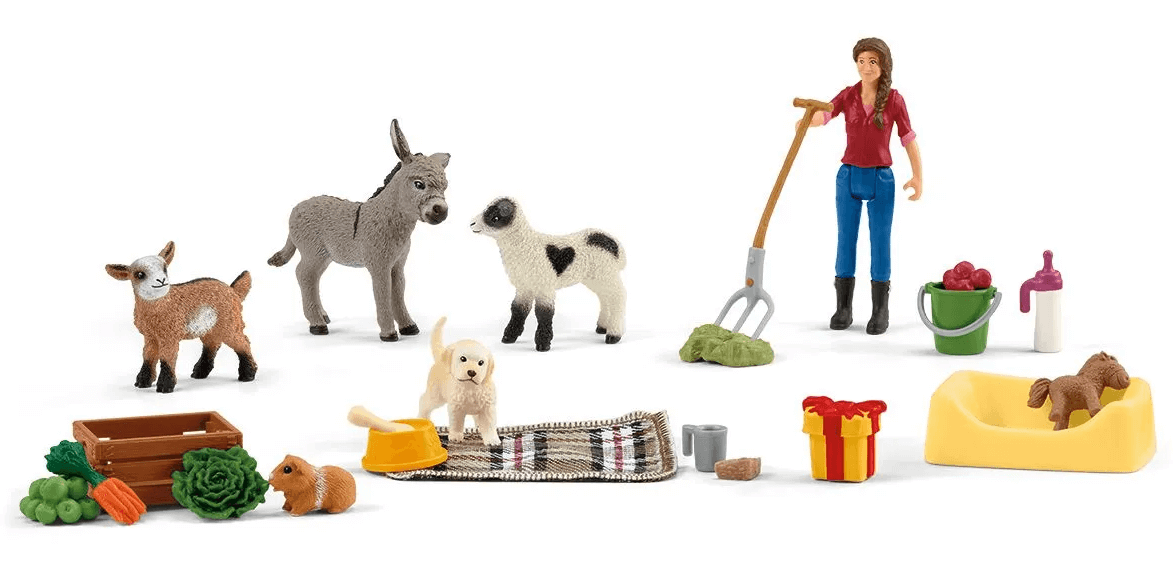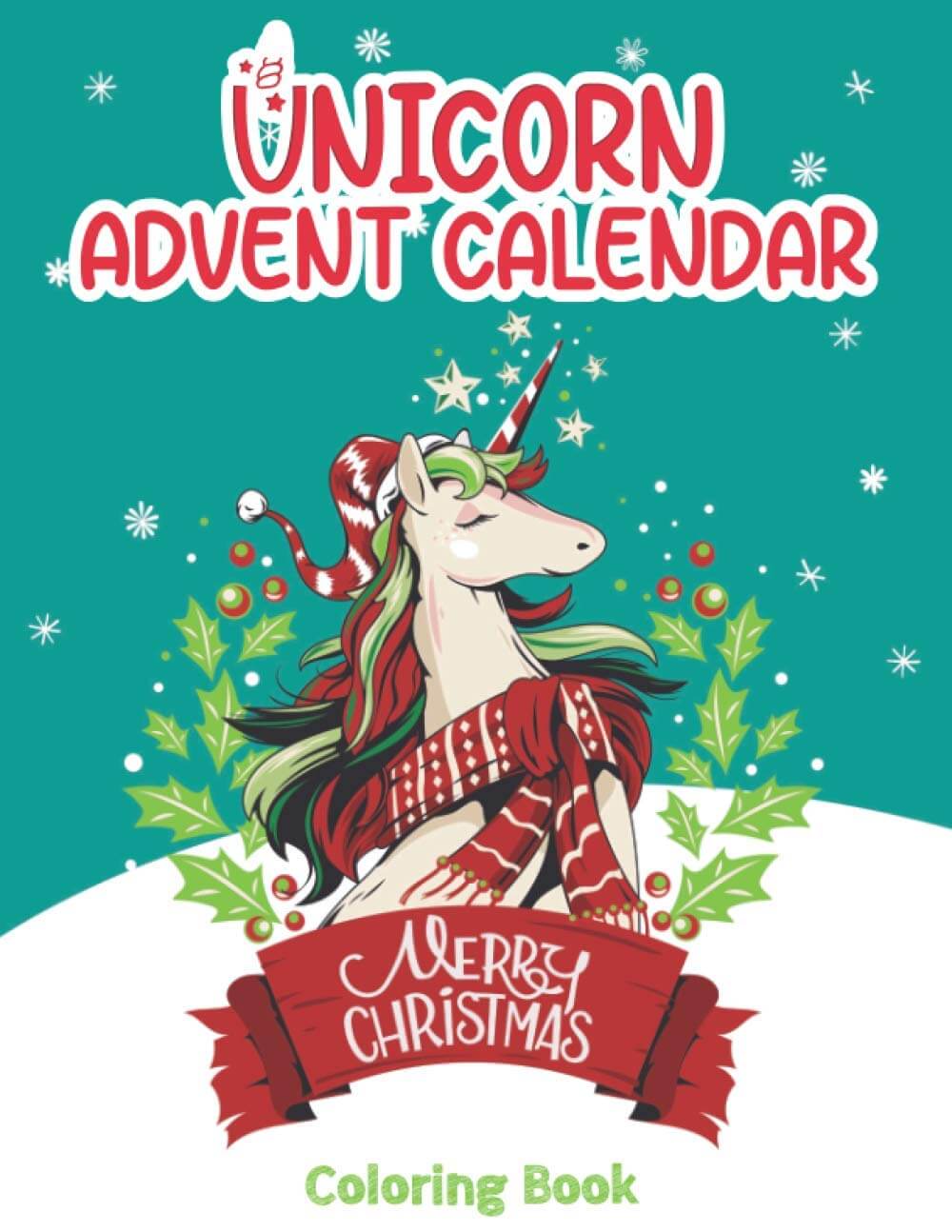 This beautiful advent calendar colouring book contains 25 large unicorn illustrations and a letter for Santa Claus to cut out. Every day during Christmas Countdown kids will get a new colouring page to express their creativity.
Curious what's inside? Click here: spoiler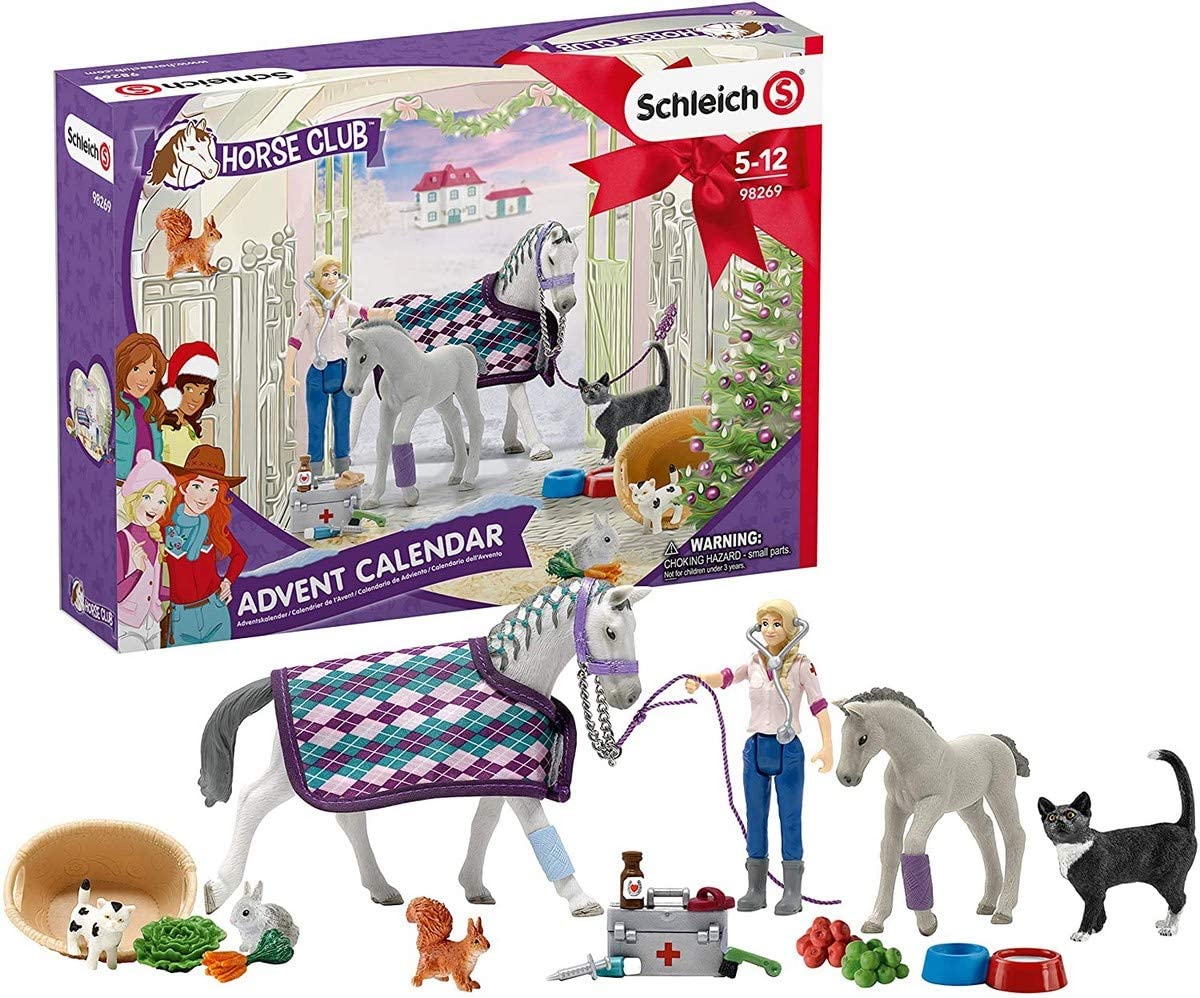 This year a brand new Schleich advent calendar was also put together to go with the "Horse Club" series. This time, little horse enthusiasts can be happy with 24 high-quality toy characters and cute accessories.
The recommended age is from 5 to 12 years.
Curious what's inside? Click here: spoiler