Jelly Belly Advent CAlendar 2023
Overview – Jelly Belly advent calendars – TOP list
Introducing the Jelly Belly Advent Calendar, where each day brings you a delightful surprise from the iconic gourmet jelly bean brand that originated in the USA. Discover and celebrate the holiday season with our daily delights in the Jelly Belly Advent Calendar!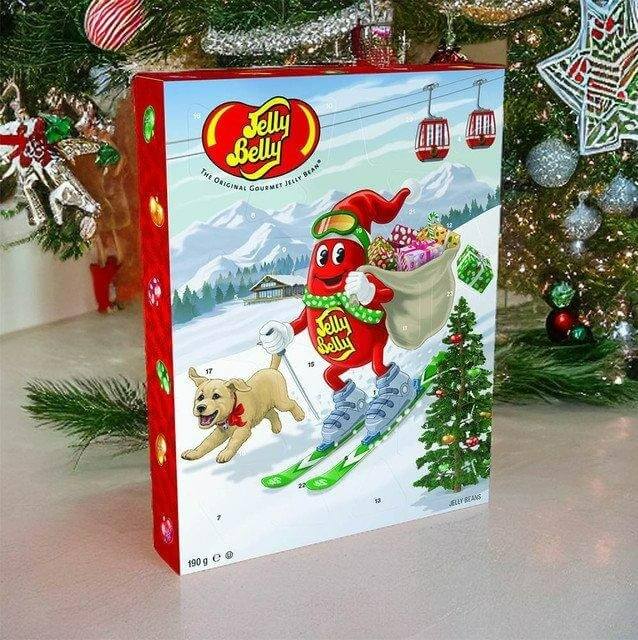 The 24 Days Mr Jelly Belly Skiing Advent Calendar contains wrapped jelly beans. A product from the official Jelly Belly company, it is intended to offer a unique jelly bean flavour each day throughout the Advent period.
Kids Advent Calendar 2023, Boy's Advent Calendar, Girls Advent Calendar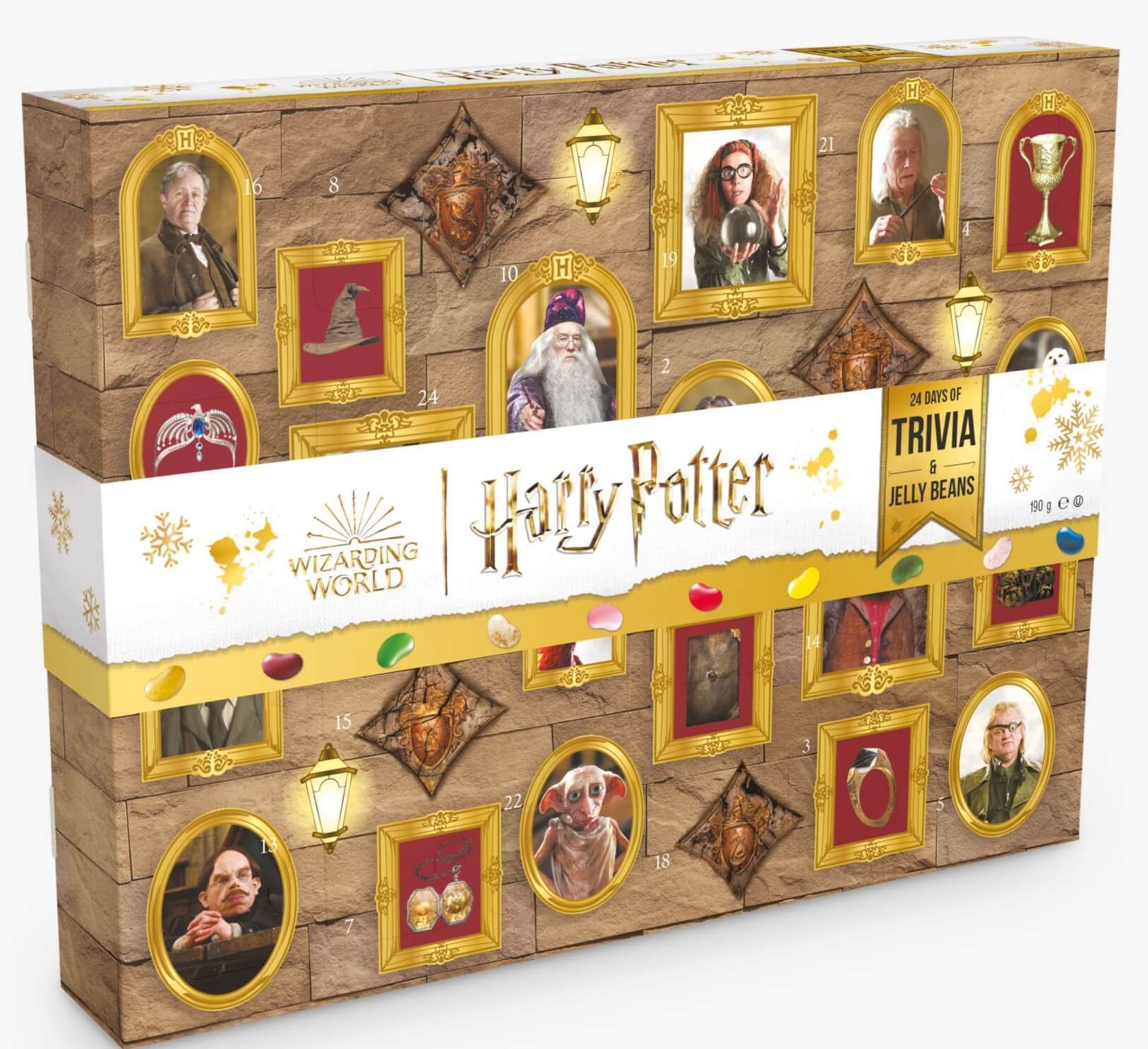 The Jelly Belly Harry Potter Advent Calendar contains 24 unique trivia related to Harry Potter behind each image. This calendar offers ten varieties of jelly bean flavours to enjoy throughout the Advent season.
Jelly Belly Harry Potter Advent Calendar – Content
Meet the Jelly Belly Harry Potter Advent Calendar: daily wizarding trivia and ten tantalizing jelly bean flavors. Immerse yourself in the enchanting world of Harry Potter, one delightful surprise at a time.
Green Apple
Watermelon
Cotton Candy
Cherry
Lemon
Banana
Cinnamon
Tutti-Frutti
Marshmallow
Blueberry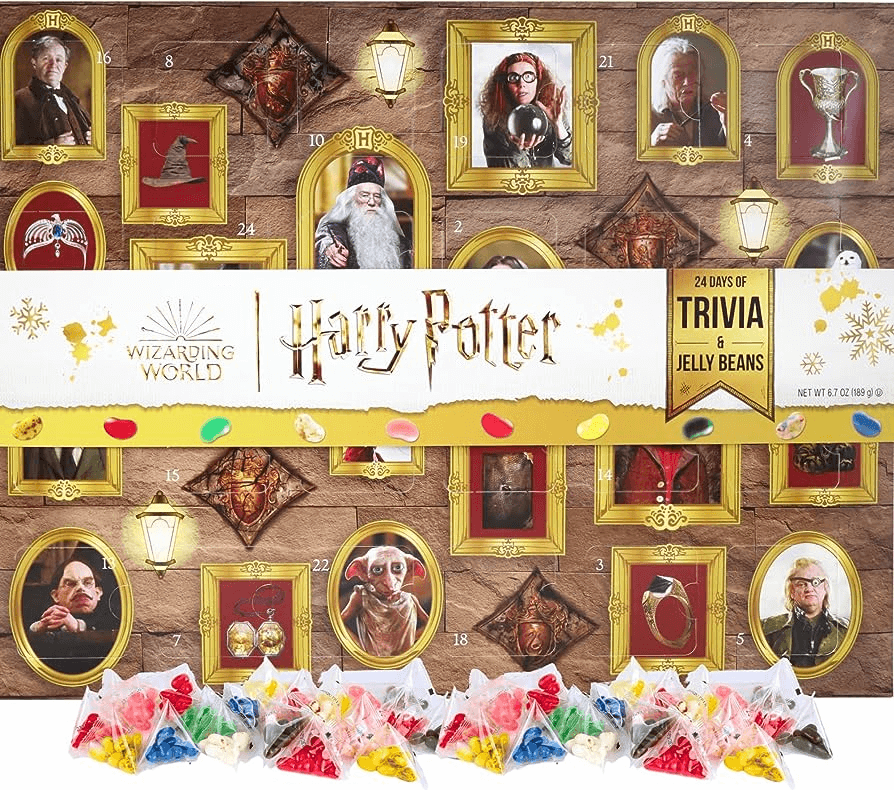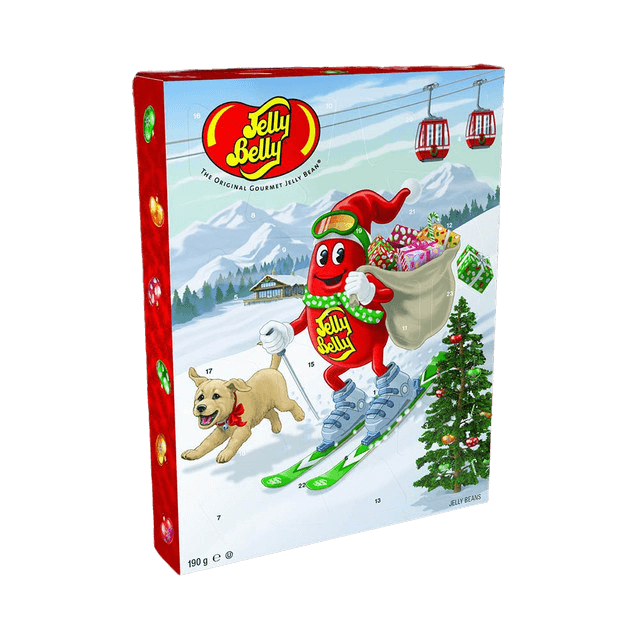 The Jelly Belly Skiing Adventure Advent Calendar 2023 is a Christmas countdown comprising of 24 pyramid bags, each containing a unique flavor of jelly candy. With a mixture of fruity variations like lemon and pear, and festive-themed tastes, it offers a new culinary experience each day till Christmas.