Jurlique Advent calendar 2023
Overview – Jurlique advent calendars
Welcome to the Jurlique Advent Calendar, where botanical beauty meets the holiday season, crafted by the experts at Jurlique known for their premium skincare products and organic farming practices. Enjoy daily moments of rejuvenation and luxury in your holiday countdown. Uncover daily beauty surprises – check our Jurlique Advent Calendar for a touch of botanical luxury.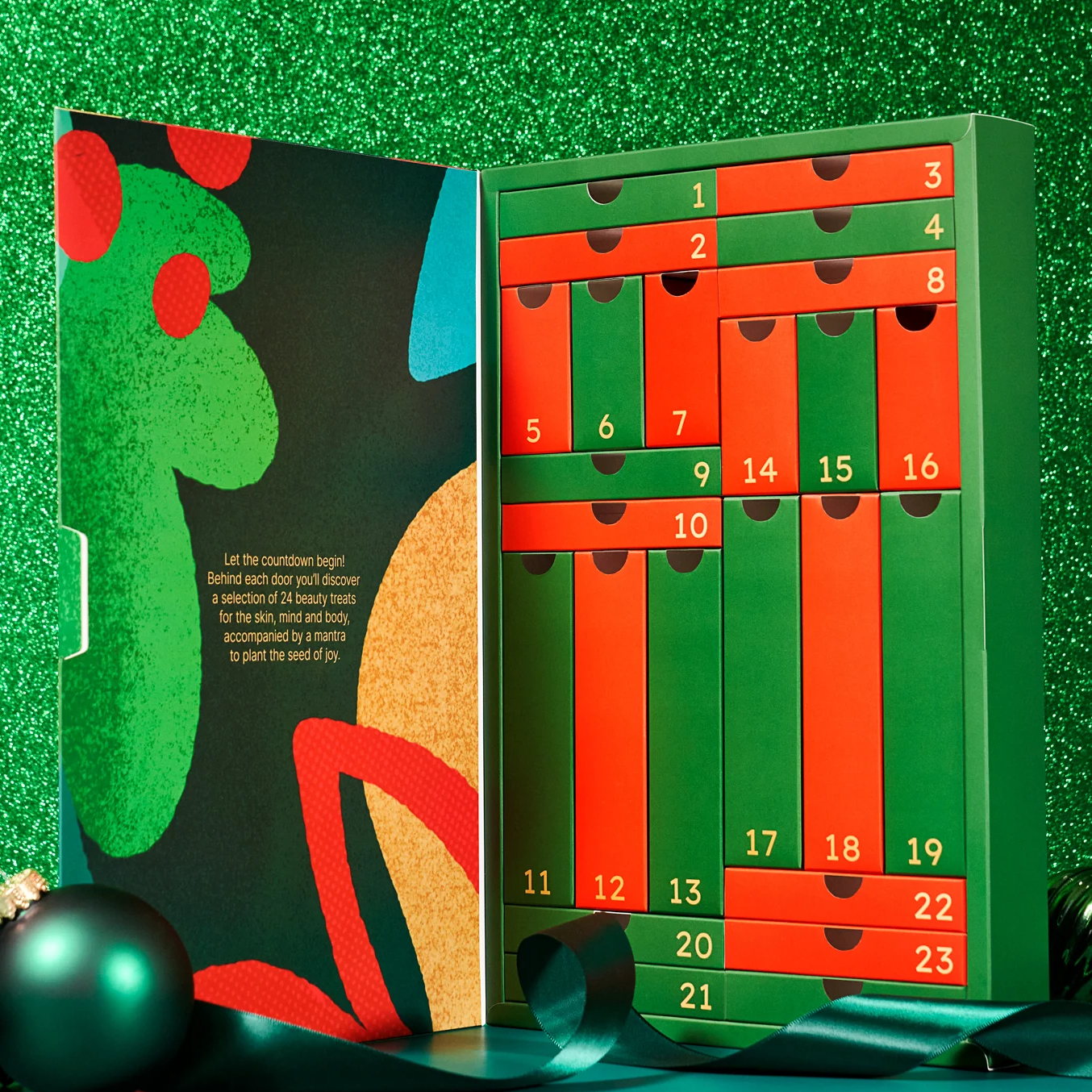 The Jurlique 24 Day Advent Calendar 2023 contains an assortment of daily beauty and wellness products from Jurlique's popular range. The botanical ingredients are sourced from a farm in the Adelaide Hills in Australia.
Jurlique Advent Calendar 2023 – Content
Introducing the Jurlique 24 Day Advent Calendar – a curated collection of 24 skincare, body care, and wellness. Explore Jurlique favorites like face oils, moisturizing creams, serums, face mists, body lotions, and more.
Full-size Rare Rose Face Oil 30ml
Full-size Relax Essential Oil Blend 10ml
Nutri-Define Supreme Restorative Rich Cream 10ml
Nutri-Define Supreme Eye Contour Balm 5ml
Nutri-Define Supreme Cleansing Foam 10ml
Nutri-Define Supreme Rejuvenating Serum 5ml
Herbal Recovery Signature Moisturizing Cream 10ml
Rare Rose Lotion 10ml
Rare Rose Cream 10ml
Rare Rose Serum 5ml
Activating Water Essence+ 20ml
Radiant Skin Foaming Cleanser 20g
Rose Hydrating Mask 15ml
Rose Hand Cream 15ml
Moisture Replenishing Day Cream 15ml
Lavender Hand Cream 15ml
Rose Body Oil 10ml
Rosewater Balancing Mist 15ml
Face Pads, three pieces
Purely Age-Defying Firming Face Oil 10ml
Nourishing Cleansing Oil 30ml
Nutri-Define Mask 15ml
Softening Shower Gel Rose 30ml
Softening Body Lotion Rose 30ml