Barbie Advent CAlendar 2023
Overview – Barbie Advent Calendars – TOP list
Barbie, originating from the United States, is an iconic brand known for its timeless fashion dolls. These dolls have captured the hearts of children and collectors worldwide, inspiring creativity and imagination for generations. Explore all the Barbie Advent Calendars for 2023 here.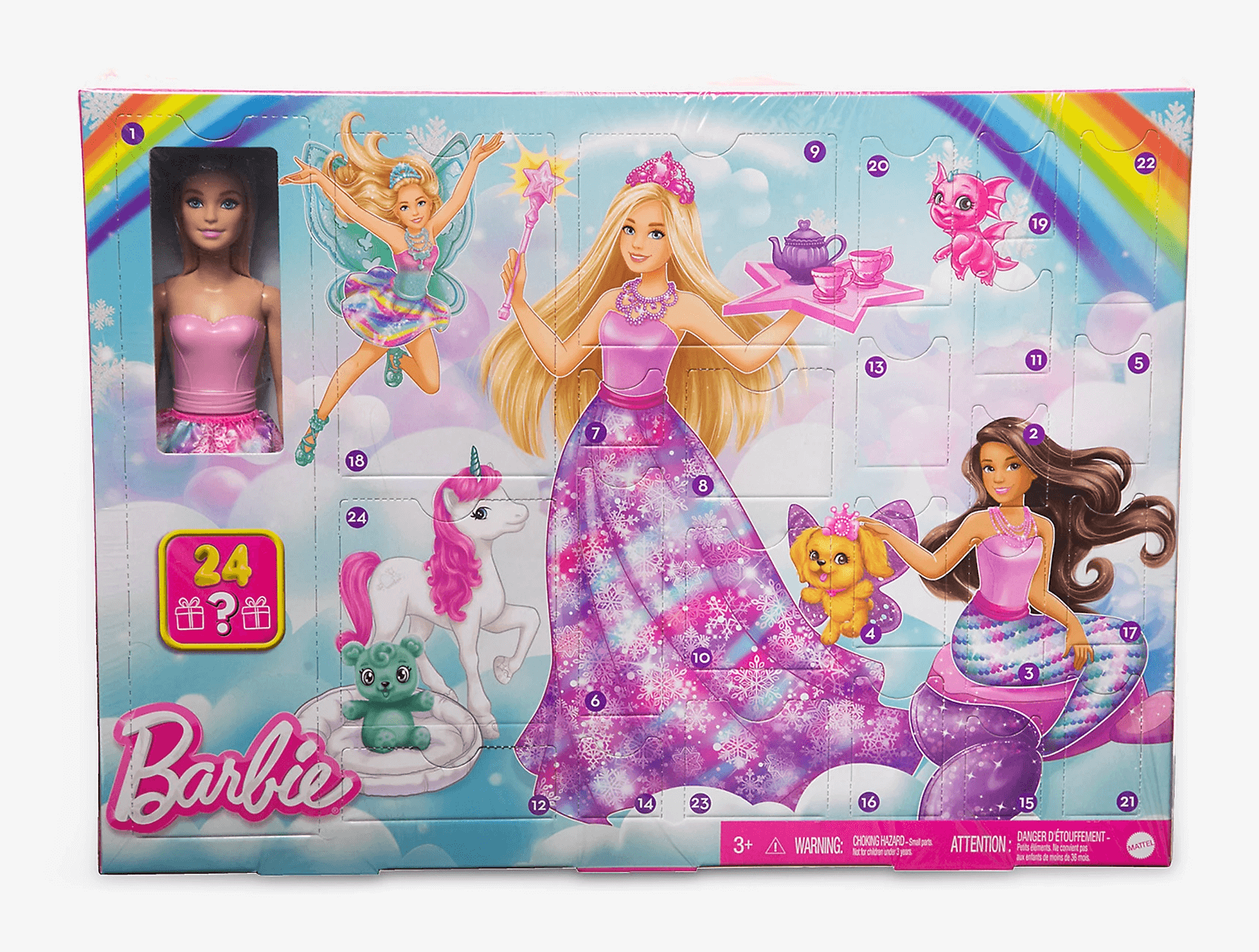 The Barbie Fairytale 24-day Advent Calendar 2023 includes a mixture of toys and accessories made mostly from plastic. The set features one doll along with garments, accessories, and a variety of fantasy-themed pets.
BARBIE – Barbie Fairytale 24-day advent calendar 2023 – Content
Explore the Barbie Fairytale 2023 Advent Calendar, featuring 24 delightful surprises, including outfits, accessories, pets, and an exclusive Barbie doll.
1x doll
2x skirts
1x pair of wings
1x mermaid tail
1x pair of colourful shoes
3x tiara
3x necklaces
1x wand
1x hairbrush
1x puppy
1x bunny
1x baby dragon
1x unicorn