Bluey Advent CAlendar 2023
Overview – Bluey Advent Calendars 2023
Bluey, from Australia, is a cherished kids' brand known for its heartwarming animated series and related merchandise. Learn more about Bluey Advent Calendars 2023 here.
The Bluey Book Advent Calendar features 24 mini-books with Christmas-themed stories and coloring activities, perfect for children aged 3 and above. The reusable design allows for annual enjoyment
Book Advent Calendar, Boy's Advent Calendar, Kids Advent Calendar 2023, Girls Advent Calendar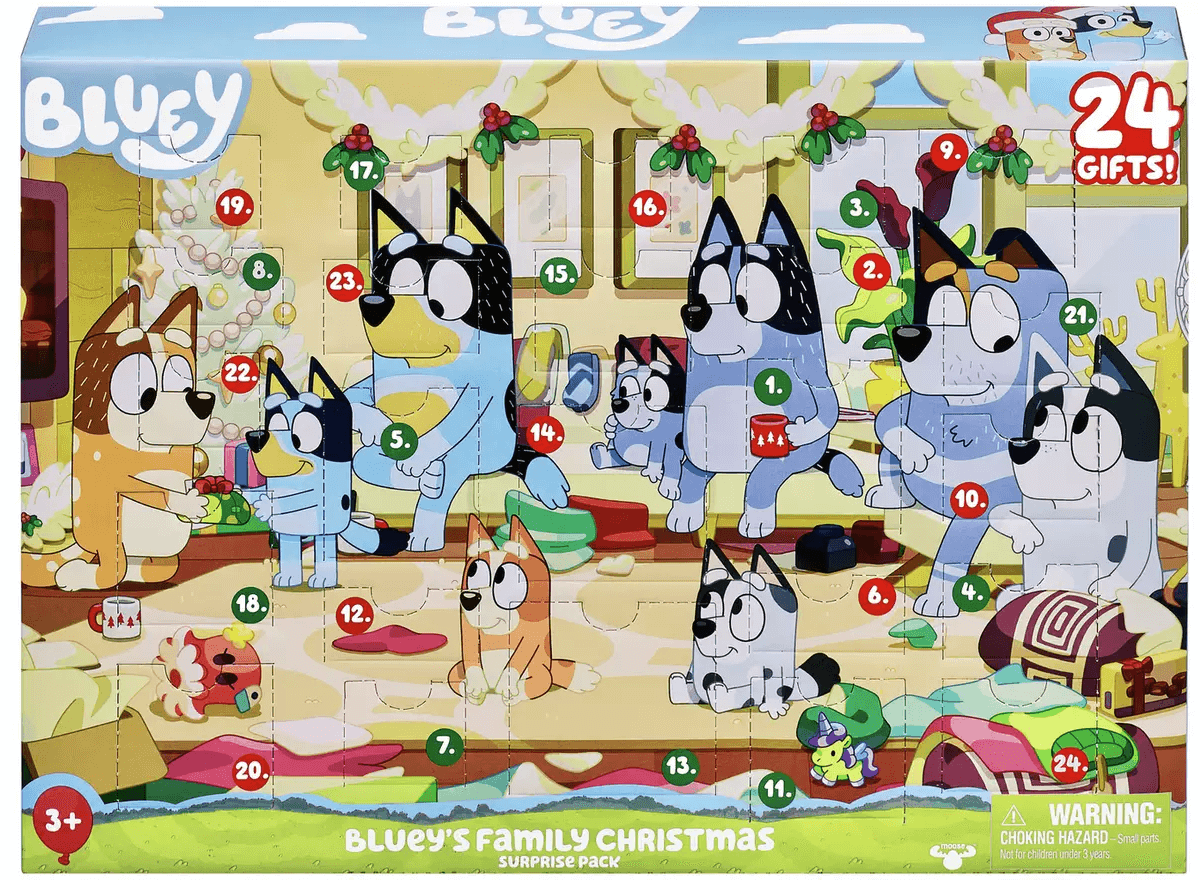 The Bluey Advent Calendar contains 24 items that include a toy figure of characters Bluey and Bingo from the 'Bluey' series, 16 accessories, 6 stickers and a mini Christmas tree. Not suitable under 3 years.