Dinosaur Advent CAlendar 2023
Overview – Dinosaur Advent Calendars 2023
Dinosaur Advent Calendars 2023 bring prehistoric excitement to the holiday countdown. Notable brands in this category, such as National Geographic and LEGO, offer daily dino-themed surprises that transport young paleontologists on a thrilling journey through time. Learn more about Dinosaur Advent Calendar 2023 here.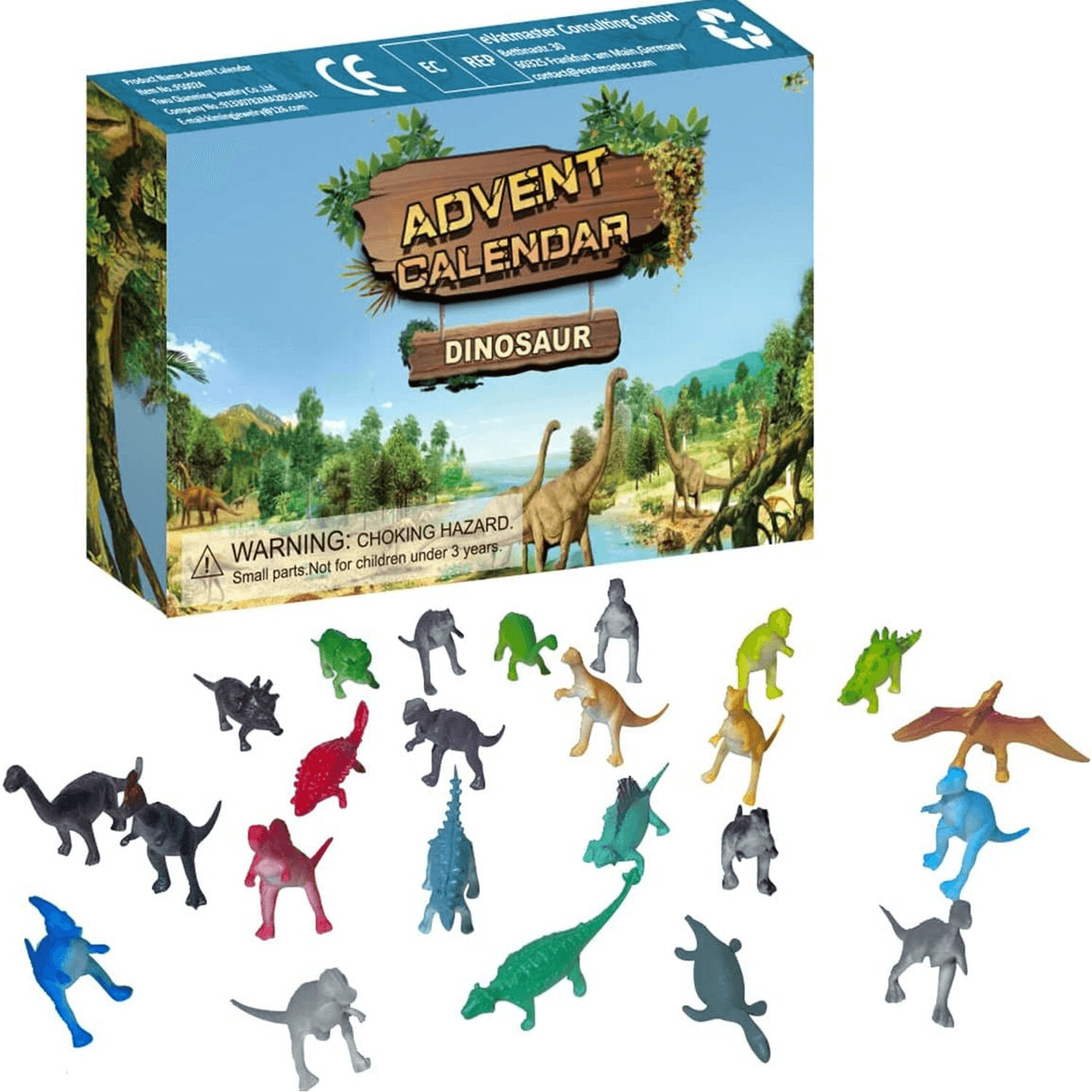 The Dinosaur Christmas Advent Calendar – Multi 2023 featuring 24 unique openings with daily dinosaur toy surprises for kids. It offers both fun and educational value, fostering excitement and patience.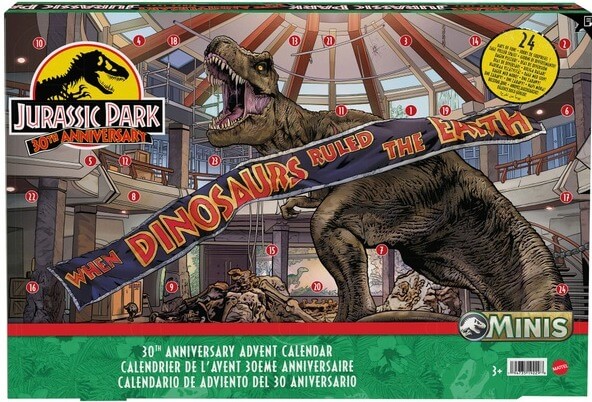 The Smyths Toys Jurassic World Holiday Mini Dinosaur Toys Advent Calendar 2023 offers a 24-day countdown to Christmas. This set includes over 30 pieces such as dinosaurs, a human figure, and gate and platform parts forming a miniature playset. It showcases a festive theme. Please note, colour and decoration variations may happen.
Smyths Toys Jurassic World Holiday with Mini Dinosaur Toys Advent Calendar 2023 – Content
The Smyths Toys Jurassic World Holiday Mini Dinosaur Advent Calendar 2023 is a 24-day countdown to the original Jurassic Park movie, with over 30 toy pieces, including mini dinosaurs and a playset. Expect a festive package with delightful surprises.
19x mini dinosaurs
1x mini human figure
1x gate
1x platform piece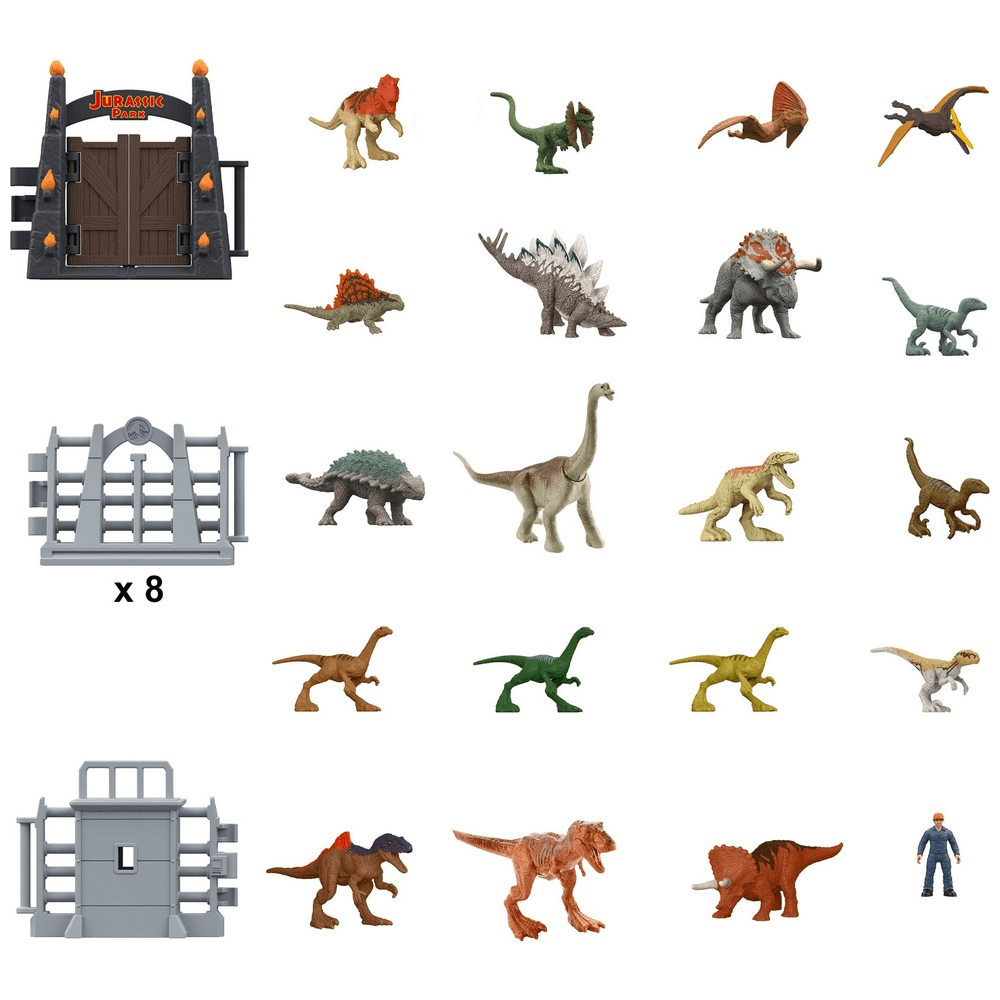 Boy's Advent Calendar, Kids Advent Calendar 2023, Girls Advent Calendar, Toy Advent Calendar, Advent Calendar
The Kreativekraft Dinosaur Christmas Advent Calendar 2023 consists of 24 dinosaur-themed toys aligned with daily countdown towards Christmas. With three themes to choose from – dinosaurs, farm animals, or zoo animals.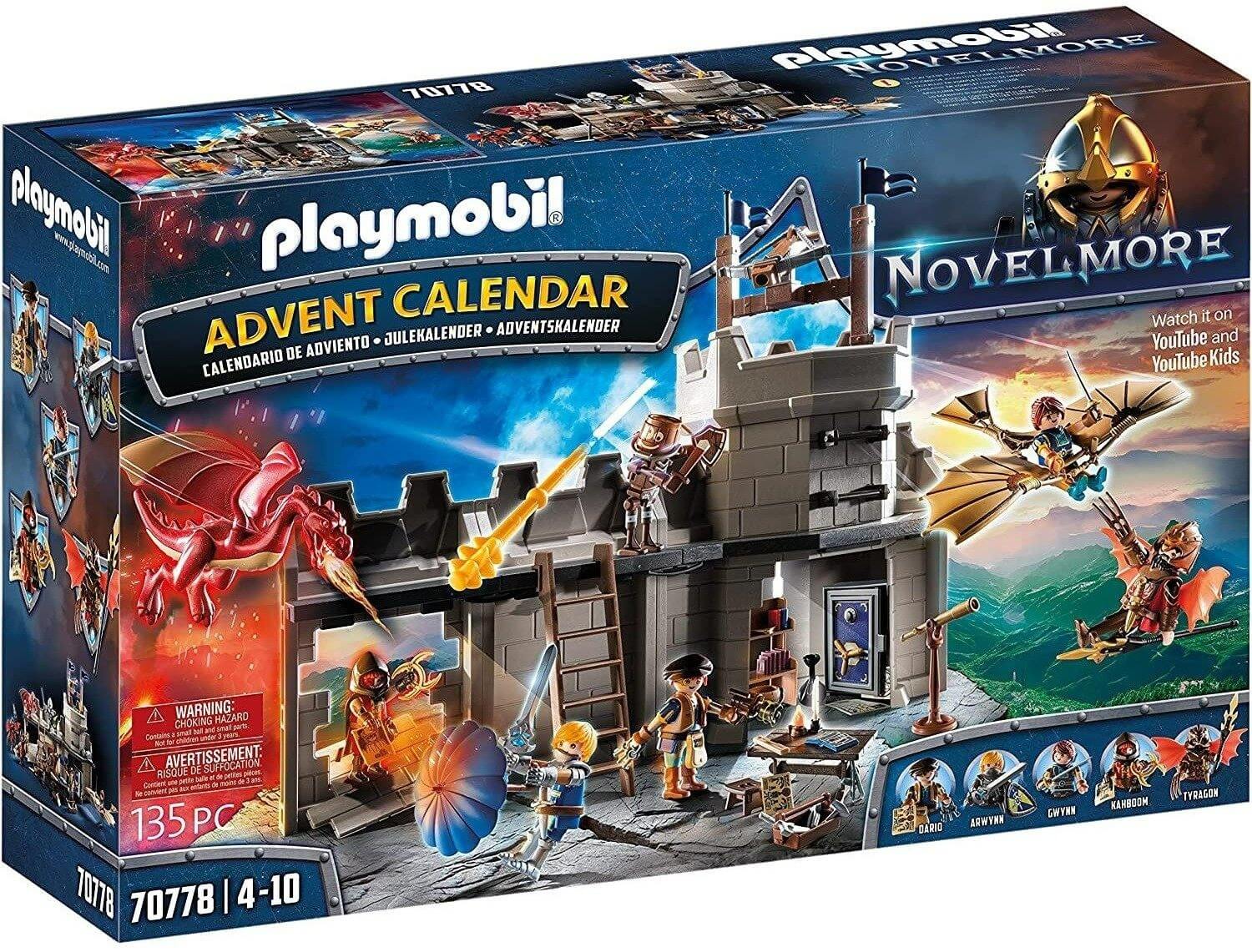 The Playmobil – Novelmore (70778) Advent Calendar 2023 contains a Playmobil set based around Dario DaVanci's workshop. With six Novelmore Knights figures, a small castle with a lockable safe, and a tower featuring a dragon, it provides a fun, interactive alternative to traditional chocolate calendars.
Playmobil – Novelmore (70778) Advent Calendar 2023 – Content
Introducing the Playmobil – Novelmore Advent Calendar 2023, a captivating Christmas countdown. This calendar includes mini castle elements, character figures, and accessories, building up to a Novelmore scene. Enjoy the journey to Christmas!
Figures: 1 Arwynn
1 Gwynn
1 Dario
1 Tyragon
1 Kahboom
Animals: 1 dragon
Accessories: 1 castle tower with wall element (incl. wall breakthrough, flags & crossbow)
1 ladder
1 shelf
3 books
1 book stack
1 invention 'training machine' (=wooden figure)
1 paraglider with shield and adpater
1 umbrella
1 invention 'can opener'
1 telescope
1 water bucket
1 mop
1 tool box
1 set of tools (5 pieces)
1 spirit level
1 safe
2 documents 'Inventions'
1 quill pen with ink glass
1 compass
1 table
1 stool
1 bunch of keys
1 fire lantern
1 bag
1 search poster
1 sword
2 daggers
1 wooden sword
1 wooden shield
1 lance
1 throwing projectile
1 epee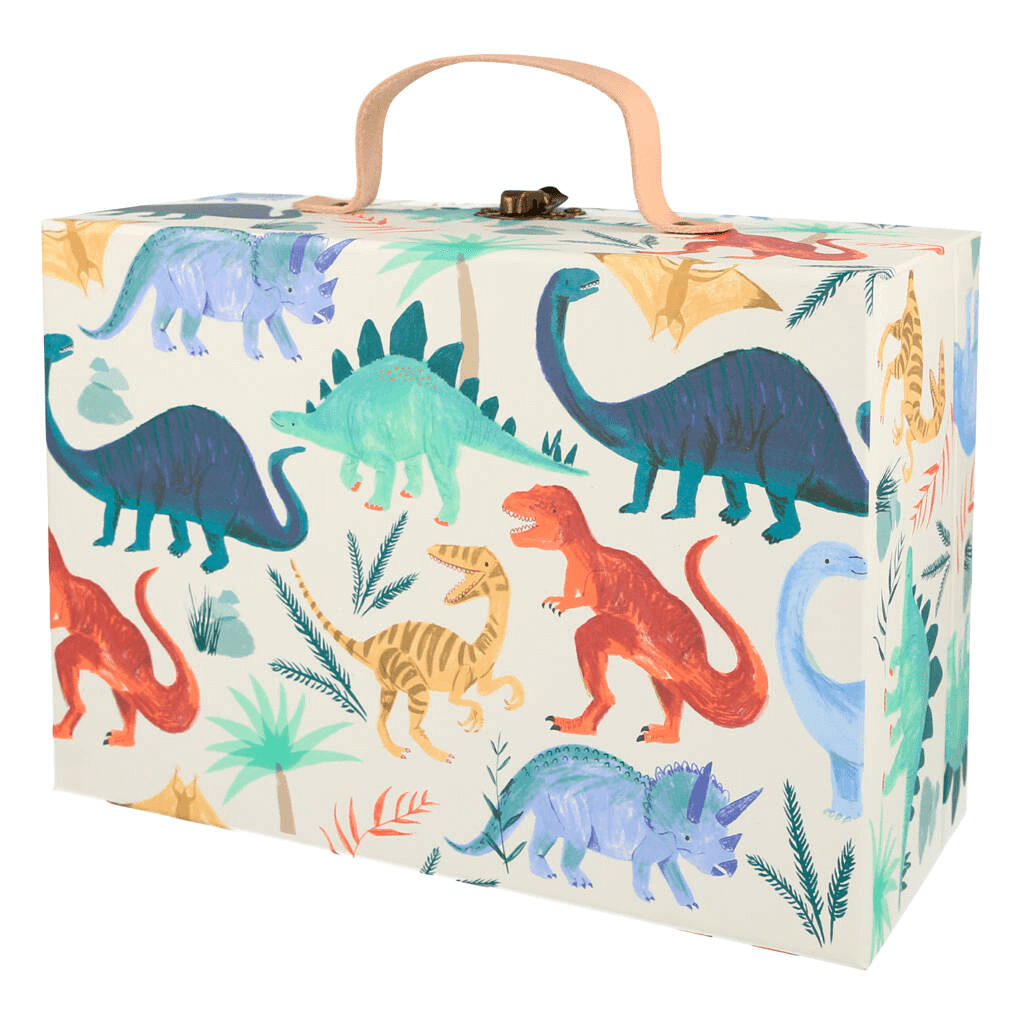 The Little Lulubel Wooden Dinosaur Advent Calendar is a reusable case with 20 wooden dinosaurs and 3 foliage pieces for play, all in a suitcase with a dinosaur design. The package is made from sustainable FSC paper and measures 229 x 152 x 102mm.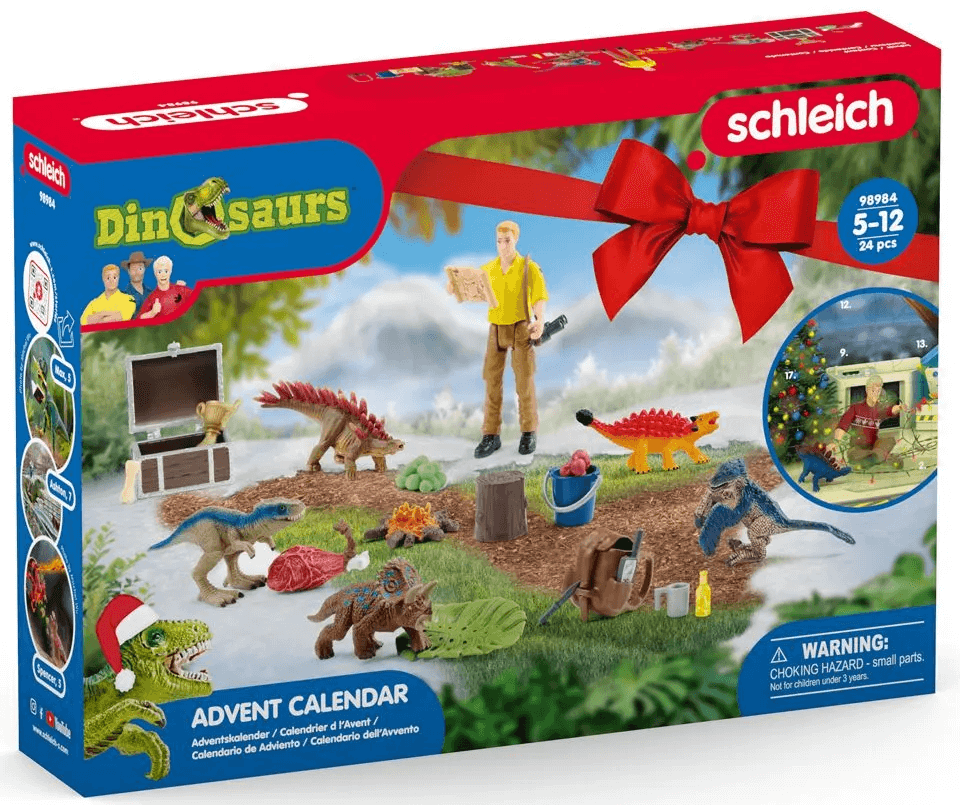 The Schleich Dinosaur Advent Calendar 2023 contains 24 compartments, each housing a surprise Schleich toy or accessory. The contents are varied ranging from dinosaur figures, foods, ranger, bait and more, all related to a dinosaur theme.
Schleich Dinosaurs Advent Calendar 2023 – Content
Meet the Schleich Dinosaur Advent Calendar 2023: 24 days of prehistoric fun, with each compartment containing a Schleich dinosaur toy or accessory.
1x Ranger Luis
6x Mini Dino
1x treasure map
1x bait
1x binoculars
1x campfire
1x backpack
1x satellite phone
1x leaf
1x knife
1x lemonade
1x tree trunk
1x bucket
2x apple
1x cup
1x bone
1x treasure chest
1x cup