Disney Advent CAlendar 2023
Overview – Disney advent calendars – TOP list
Disney, originating from the United States, is a globally acclaimed entertainment conglomerate celebrated for its animated films, theme parks, and iconic characters like Mickey Mouse and Elsa. They are renowned for creating enchanting storytelling experiences that have captivated audiences of all ages for decades.
The epic Tim Burton's The Nightmare Before Christmas advent calendar is designed as a 3D book with a pop-up Christmas tree.
Unusual Christmas stories will create a magical atmosphere before the special holiday. Fans of Tim Burton movies will be excited.
Curious what's inside? Click here: spoiler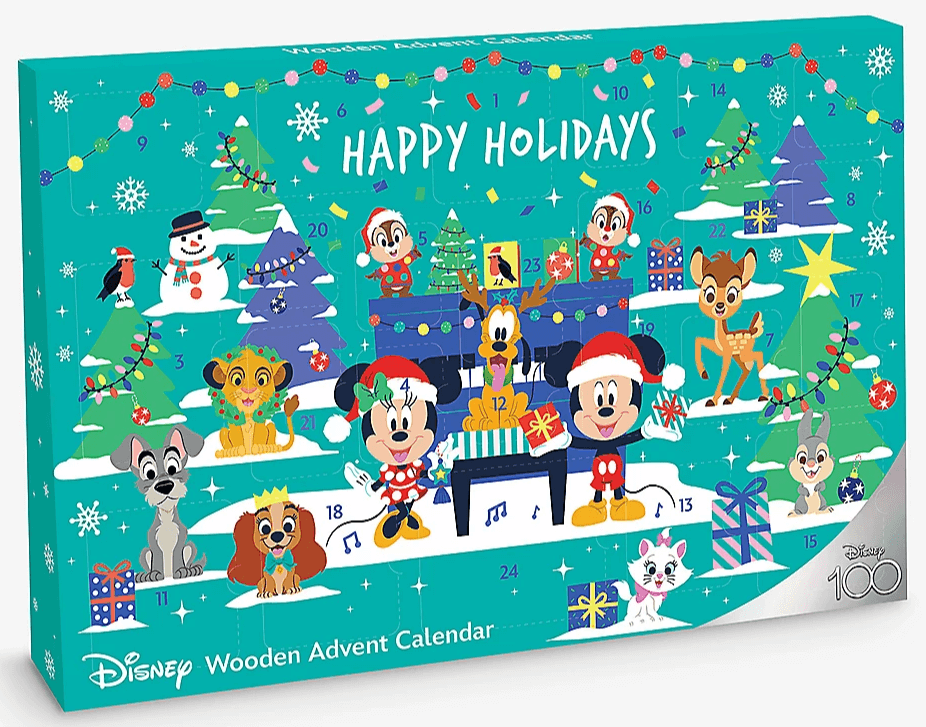 The Orange Tree Toys Disney Wooden Advent Calendar 2023 contains 24 wooden Disney characters. This UK designed, Disney-themed calendar uses non-toxic paint and boosts children's hand-eye coordination and motor abilities.

The Disney Minnie Advent Calendar 2023 contains 24 surprises, each hidden behind a daily door. Its design, inspired by Disney's Minnie, appeals to children. Each day, a new window is opened, culminating on Christmas Eve with the final surprise. The calendar features varied accessories such as hair bands, pins, a comb and jewellery.
Disney Minnie Advent Calendar 2023 – Content
Experience the Disney Minnie Advent Calendar 2023: 24 fashion and grooming surprises for a magical holiday season. Hair accessories, jewelry, grooming items with Disney charm. An entertaining and easy-to-navigate calendar for kids.
Comb 1 pc
Hair Bands 8 pc
Bracelet 1 pc
Hair Pins 6 pc
Necklace 3 pc
Ring 2 pc
Pendant 3 pc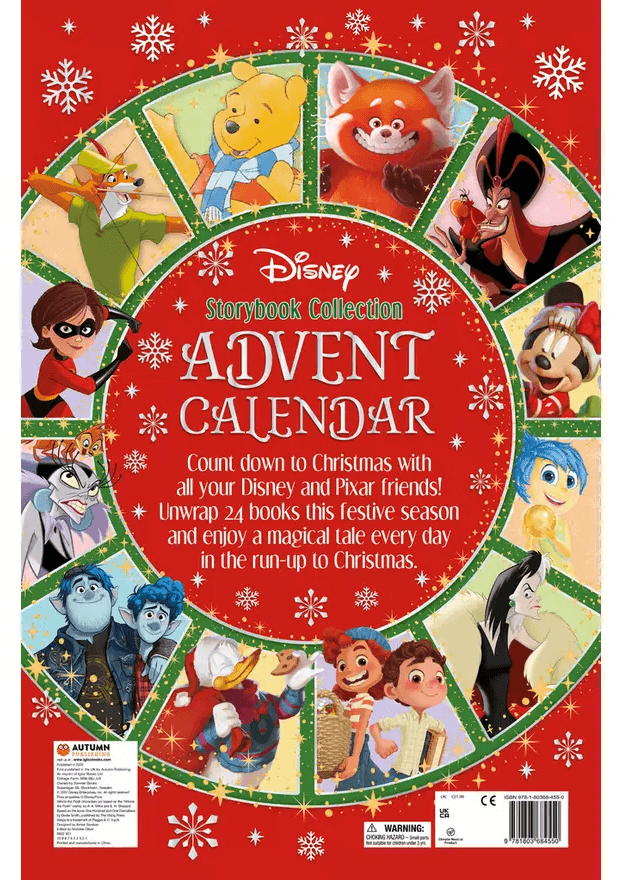 The Disney Advent Calendar 2023 is a product from Disney and Pixar. It consists of 24 books, each revealing a unique story featuring familiar characters from the studios' movies. Individuals can open a new book each day counting down to Christmas.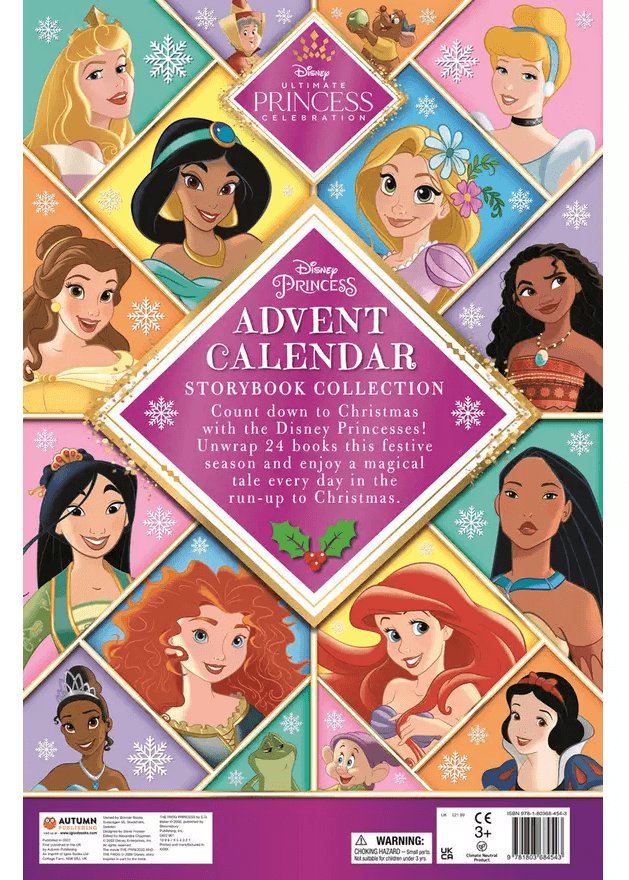 The Disney Princess Advent Calendar 2023 comprises 24 Disney Princess-themed books. It allows a new book, featuring a different Disney Princess story, to be opened and read each day in the lead up to Christmas.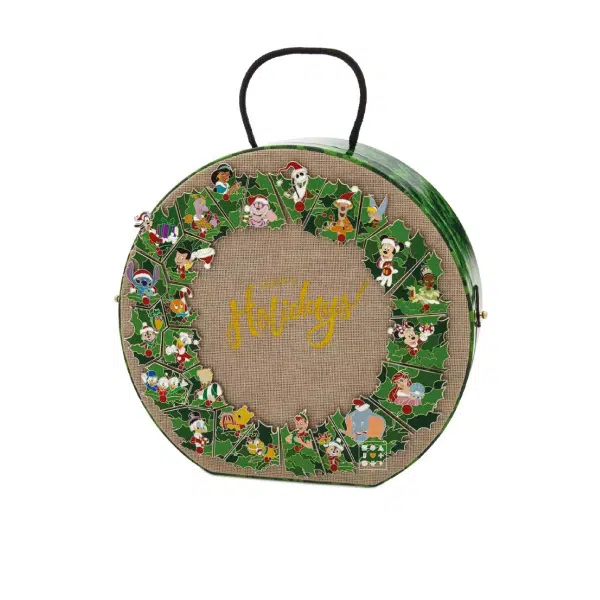 The Mystery Pin Advent Calendar 2023 contains 24 independently sealed pockets, each holding a surprise pin influenced by popular Disney characters. The calendar is designed to provide a daily surprise in the lead up to Christmas, though the specific designs of the pins are kept undisclosed to preserve their surprise nature.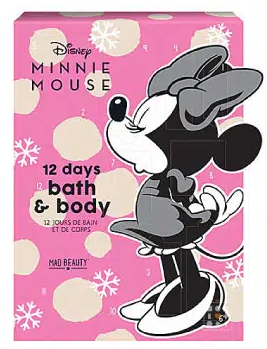 The Disney Minnie Mouse 12 Days Advent Calendar 2023, produced by Mad Beauty for Superdrug, is an adult-oriented calendar containing 12 bath and body products and accessories. It is particularly designed to appeal to fans of Disney.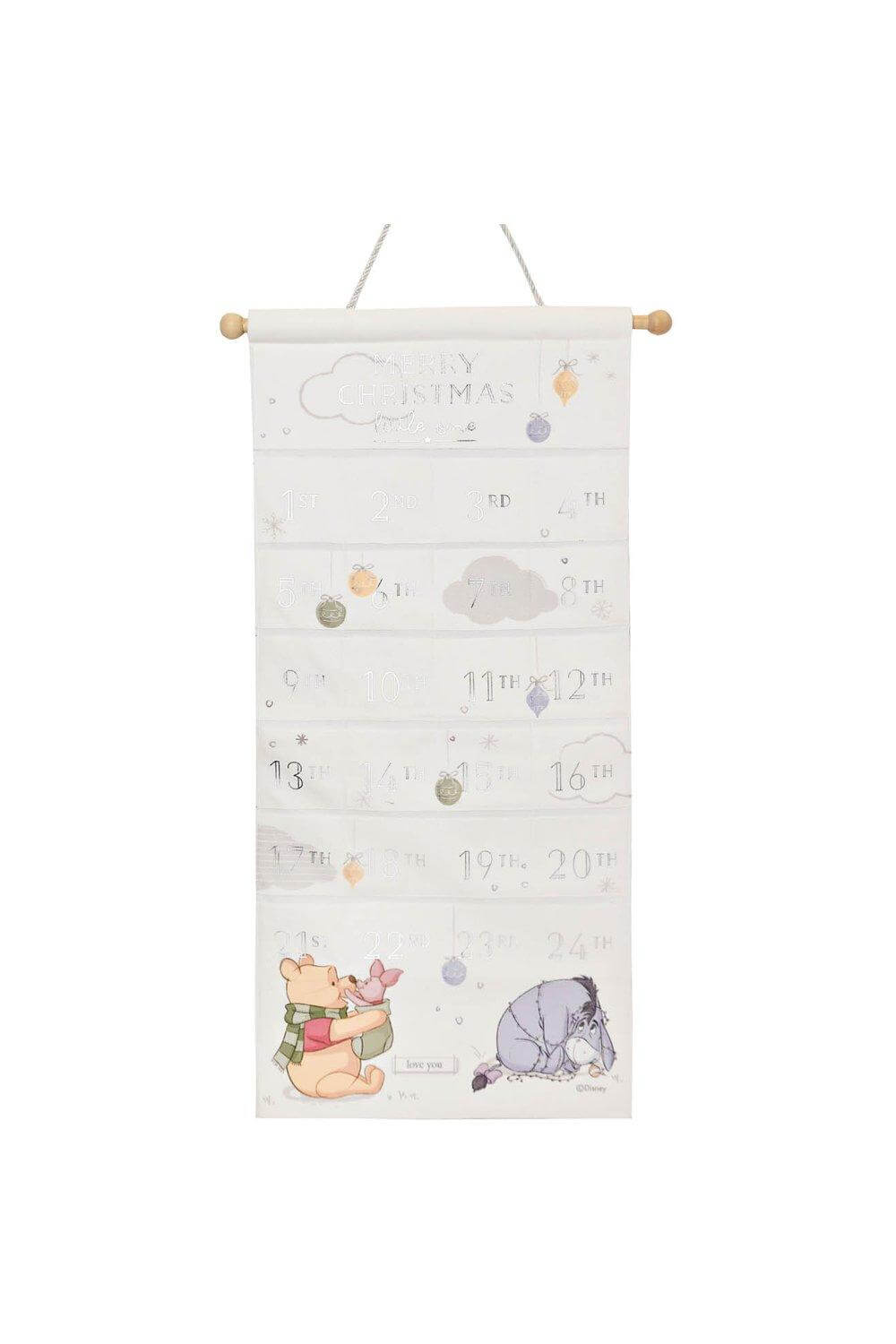 The Disney Winnie Fabric Merry Christmas Advent Calendar 2023 is a polyester product, featuring a Winnie the Pooh design on a predominantly white canvas. It showcases 'Merry Christmas Little One' sentiment in silver, glittery text and consists of fillable windows. The size dimensions are 95×2.5x43cm.