Paw Patrol Advent CAlendar 2023
Overview – Paw Patrol Advent Calendars 2023 – TOP list
Paw Patrol, originating from Canada, is celebrated for its beloved animated series and merchandise featuring a team of heroic rescue pups. This brand is famous for its wide range of toys, clothing, and accessories that bring the adventures of Ryder and his canine companions to life, captivating young fans worldwide. Uncover more about Paw Patrol Advent Calendars 2023 here.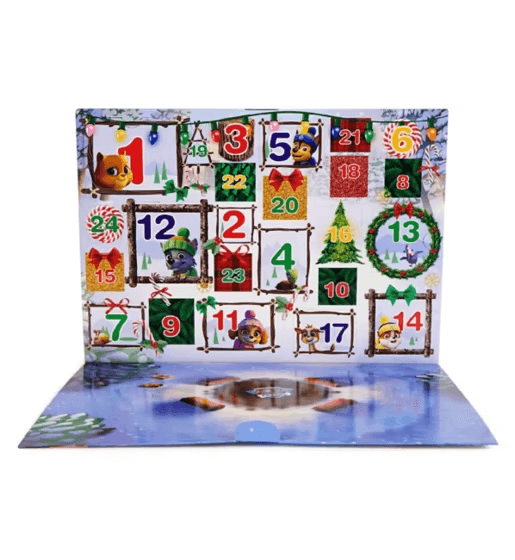 The Paw Patrol Advent Calendar 2023 contains 24 boxed gifts, each featuring a character or accessory from the popular Paw Patrol TV series. It offers daily, festive surprises for children, including figurines such as Chase, Marshall, Skye, Rubble, Everest, Rocky and Zuma in holiday attire. The opened gifts can facilitate a simulation of a snow day in Adventure Bay.
Paw Patrol Advent Calendar 2023 – Content
The "Paw Patrol Advent Calendar 2023" offers your child 24 days of Paw Patrol surprises. It includes character figurines, animal figures, outdoor motifs, and accessories for festive fun. Explore Paw Patrol toy collection for more playtime excitement with Big Truck Pups action figures and team vehicles.
Chase
Marshall
Skye
Rubble
Everest
Rocky
Zuma
2 Bears
Baby turtle
Kitten
Snail
Bunny
Deer
Chickaletta wearing her hat and scarf
2 Tents
Cabin
2 Pine Trees
Fire Pit
Lantern
and more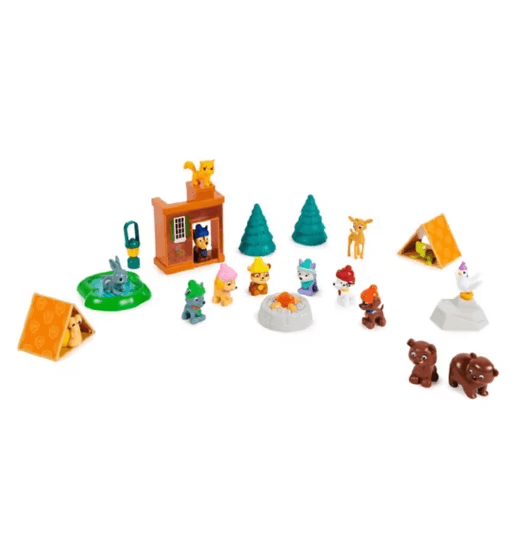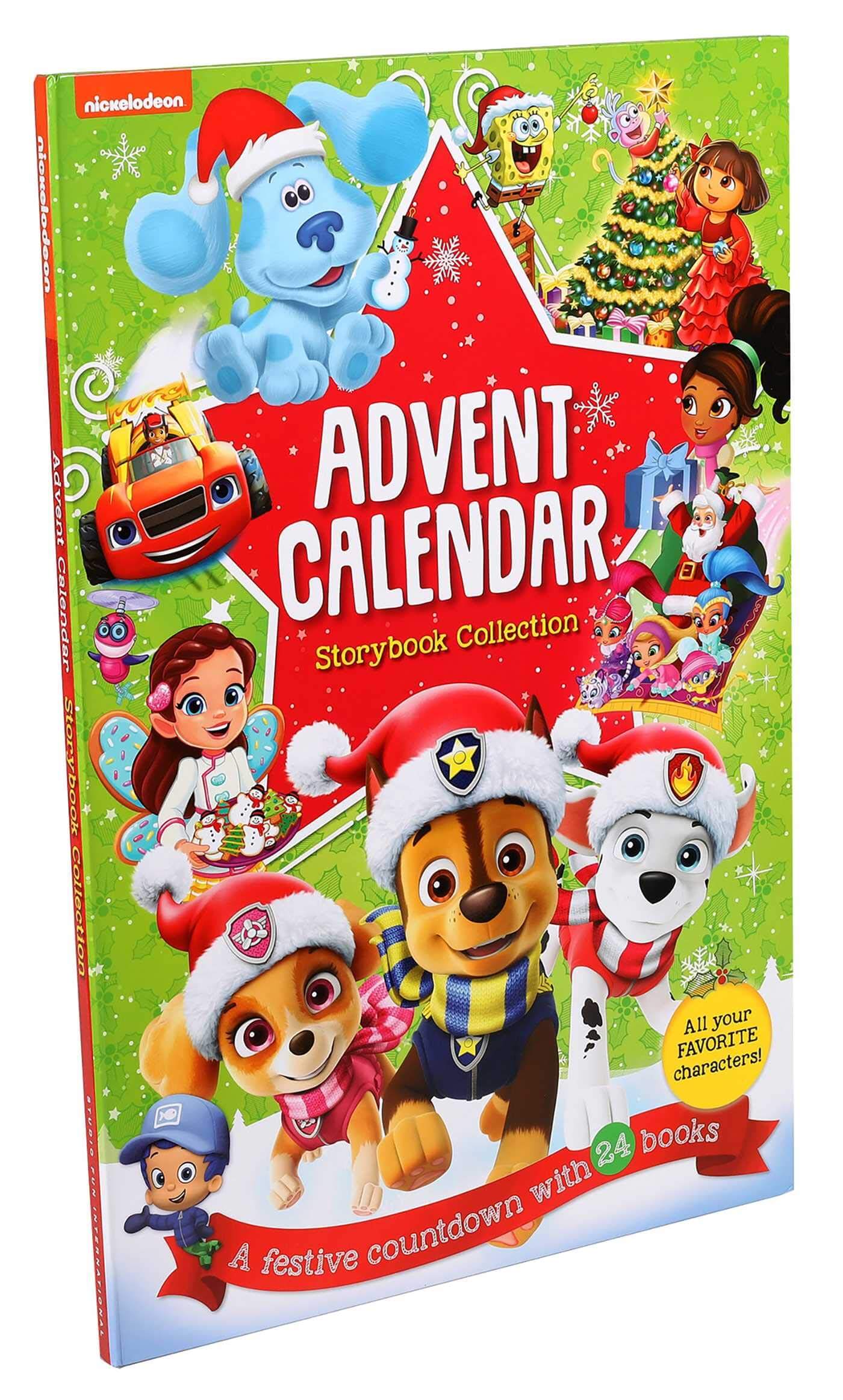 Nickelodeon Advent Calendar a great present for the children.
Favourite characters in one set of books, Dora the Explorer, Butterbean's Café, PAW Patrol, and more. Interactive book experiences for children
Curious what's inside? Click here: spoiler