Light Up Holiday Advent CAlendar 2023
Overview – Light Up Holiday Advent Calendars 2023
Light Up Holiday products bring the magic of the season to life with illuminated decorations and ornaments. Notable brands in this category include Mr. Christmas, Balsam Hill, and National Tree Company. Let the warmth of the season fill your home with daily surprises of the Light Up Holiday Advent Calendar 2023.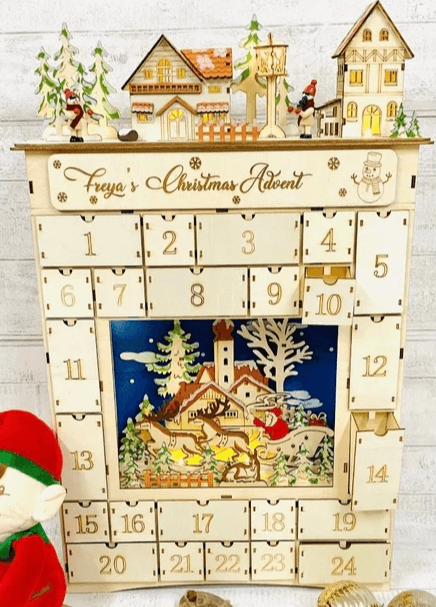 The Countdown to Christmas LED Light up Wooden Advent Calendar has a winter village scene which illuminates, along with individual houses and a street lamp. It contains drawers for treats or gifts and can be personalised with names. It requires 2x AA batteries.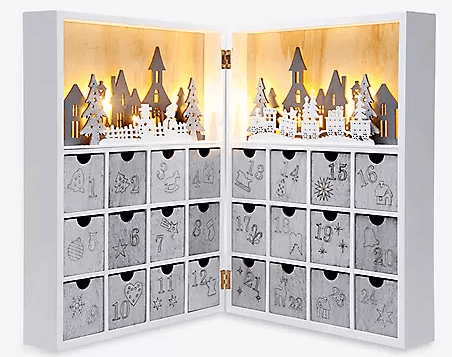 The Folding Light-Up Train Wooden Advent Calendar contains 24 compartments and exhibits a intricately designed, light-up train motif. Entirely wooden, it measures 27.5cm in length, 11cm in depth, and 36.5cm in height. To operate the LED lights, 4 AA batteries are needed.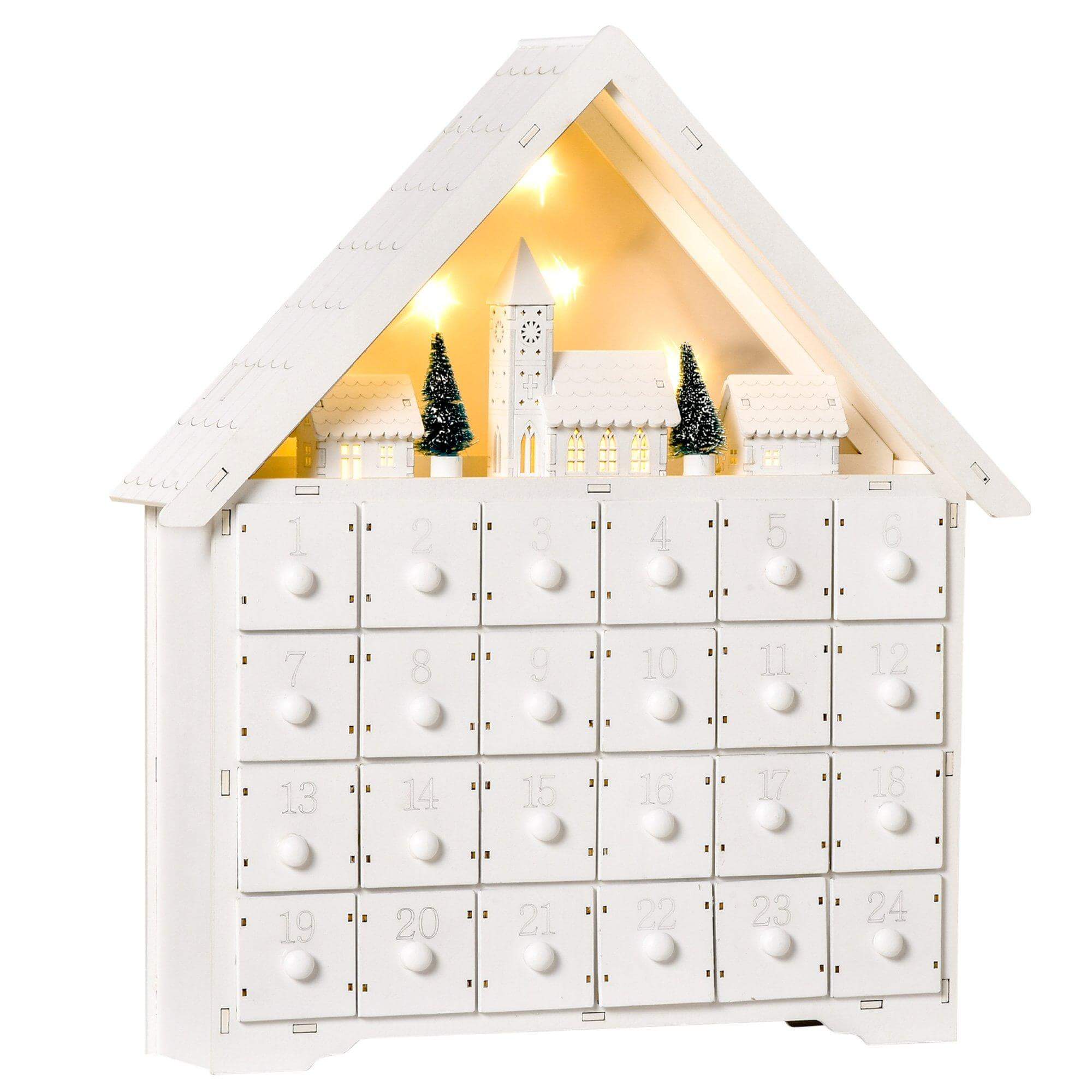 The 24-Drawer Wooden Light Christmas Advent Calendar suits both adults and children. In December, this house-shaped calendar, with a raised base, displays a glowing Christmas village scene under its roof.