Lily's Kitchen Advent CAlendar 2023
Overview – Lily's Kitchen Advent Calendar 2023
Lily's Kitchen, renowned for their premium pet food made with natural ingredients, hails from the UK. Lily's Kitchen Advent Calendar for cats offers 24 grain-free, turkey-flavored treats and reflects the brand's commitment to pet well-being, making it a festive delight for cat owners.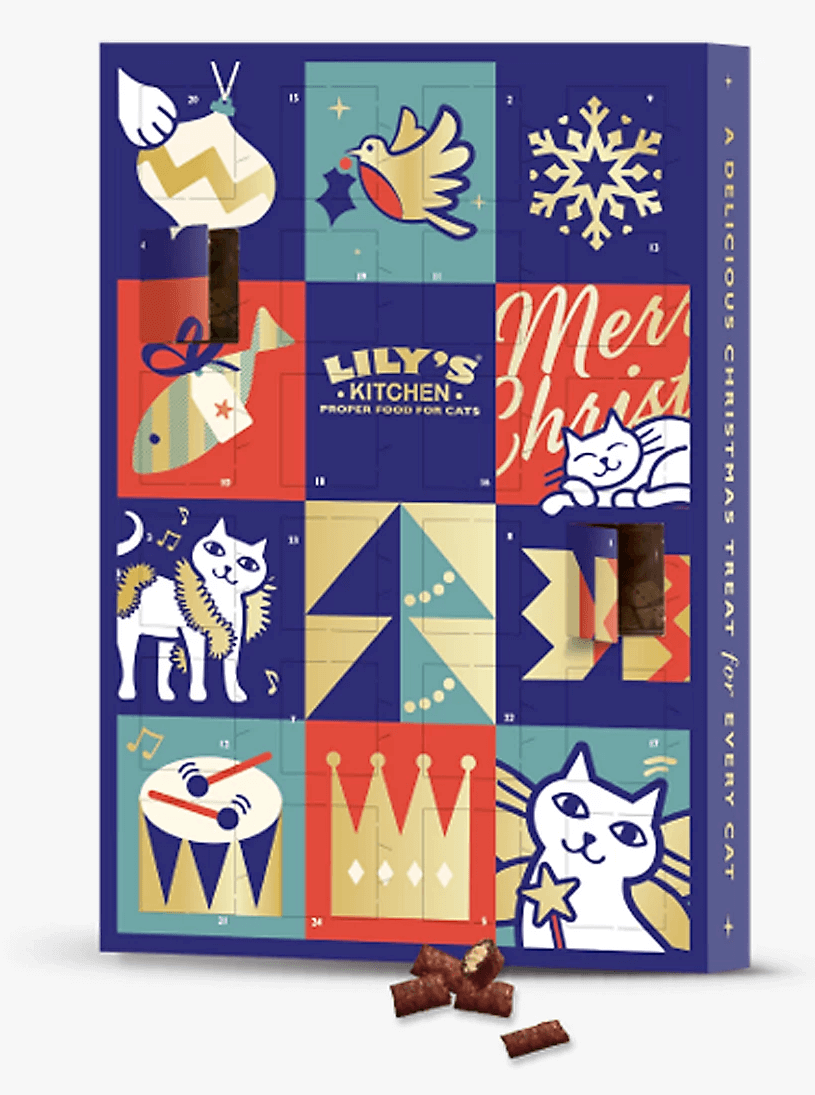 The Lily's Kitchen – Cats Advent Calendar contains 24 items: salmon and chicken flavoured treats. Ingredients for salmon treats feature sweet potato, poultry fat, salmon, and other components. Chicken treats consist of sweet potato, chicken liver and more.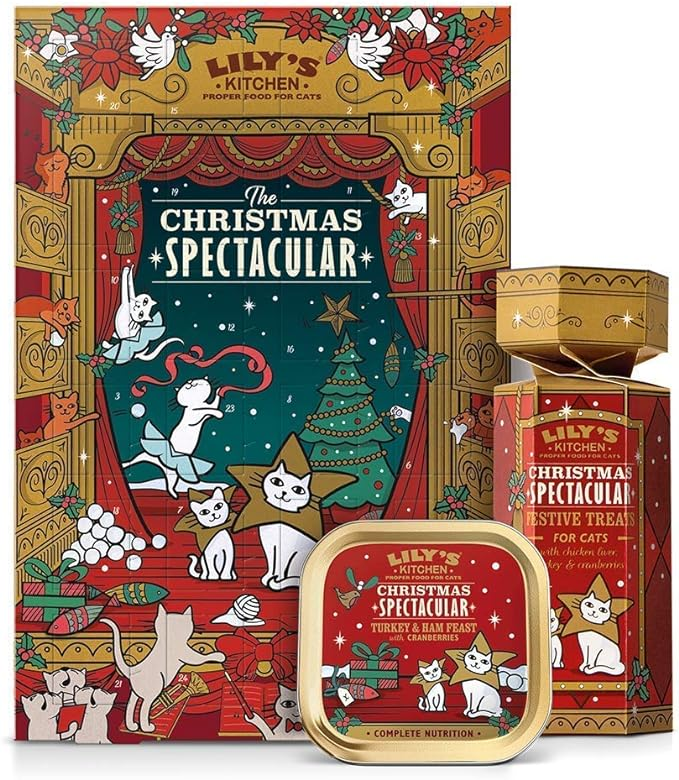 The Lily's Kitchen Christmas Spectacular Cat Treat Advent Calendar provides 24 grain-free turkey-flavored treats for cats over 1 year, including festive options. It's ideal for stomach health and bonding with your cat during the Christmas countdown.