Milk Chocolate Advent CAlendar 2023
Overview – Milk Chocolate Advent Calendars 2023
Milk chocolate products offer a classic and beloved treat, with notable brands like Hershey's, Cadbury, and Lindt consistently delivering creamy and delightful confections. Dive into a month of sweet surprises with the Milk Chocolate Advent Calendar 2023, making your holiday season delicious and joyful, one day at a time.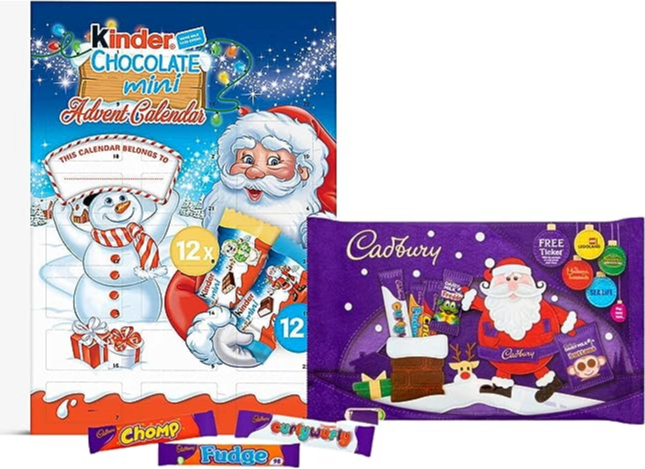 The Kinder & Dairy Milk Chocolate Advent Calendar 2023 consists of a mix of Kinder chocolates and Dairy Milk selections, providing a countdown to Christmas. This singular order includes 2 sets and weighs 0.36 kilograms.
Chocolate Advent Calendar, Kinder Advent Calendar, Cadbury Advent Calendar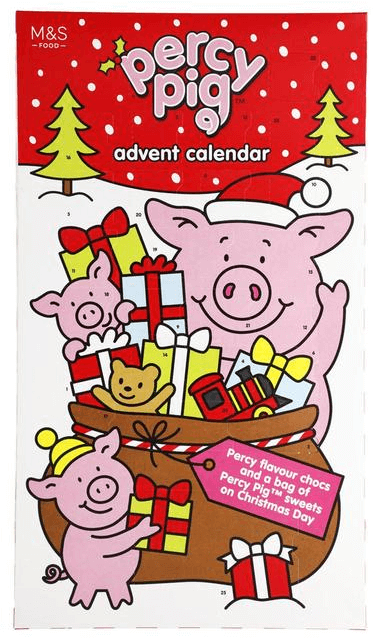 The M&S Percy Pig Advent Calendar contains 24 days of milk chocolate Percy Pig shapes, real fruit juice, no artificial additives, suitable for vegetarians and vegans. Chocolates made in the UK, soft fruit gums from Germany, both packaged in the UK.
M&S Advent Calendar, Kids Advent Calendar 2023, Percy Pig Advent Calendar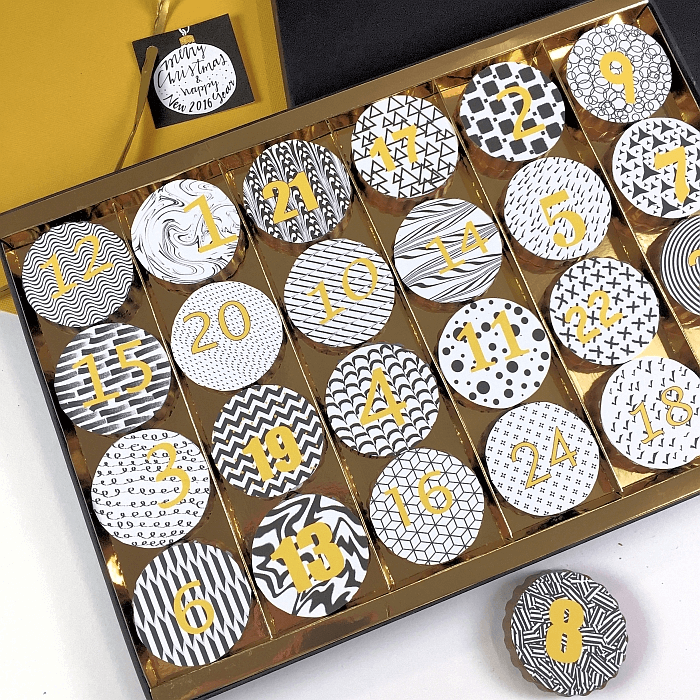 The Cocoapod Milk Chocolate Advent Calendar contains 24 unique, UK-made milk chocolates with a countdown design, crafted from quality couverture, suitable for vegetarians. Comes in a sturdy black box with a 6-month shelf life. Faulty product returns accepted.
Chocolate Advent Calendar, Choco Delicacy Advent Calendar, Sweets Advent Calendar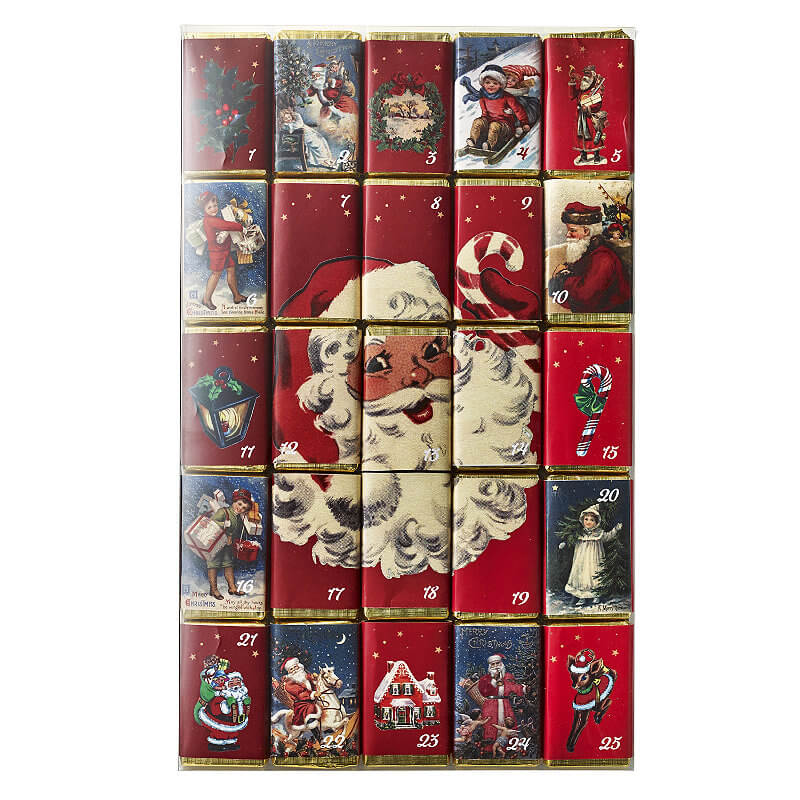 The House of Dorchester's Santa Milk Chocolate Advent Calendar Countdown Slims 250g offers 25 handmade milk chocolates in a vintage-inspired, Santa-themed design for daily enjoyment throughout the advent season.
Santa Milk Chocolate Advent Calendar – Content
Santa Milk Chocolate Advent Calendar is a delightful collection of 25 handcrafted milk chocolate slims, each adorned with festive Santa illustrations. Unwrap a piece of joy each day as you countdown to Christmas.
25 x 10g mini milk chocolate bars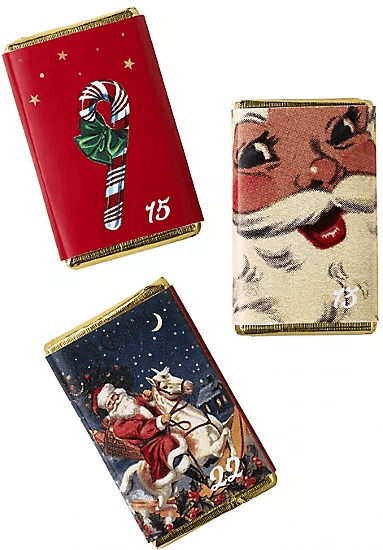 Boy's Advent Calendar, Kids Advent Calendar 2023, Girls Advent Calendar, Chocolate Advent Calendar, Children's Advent Calendar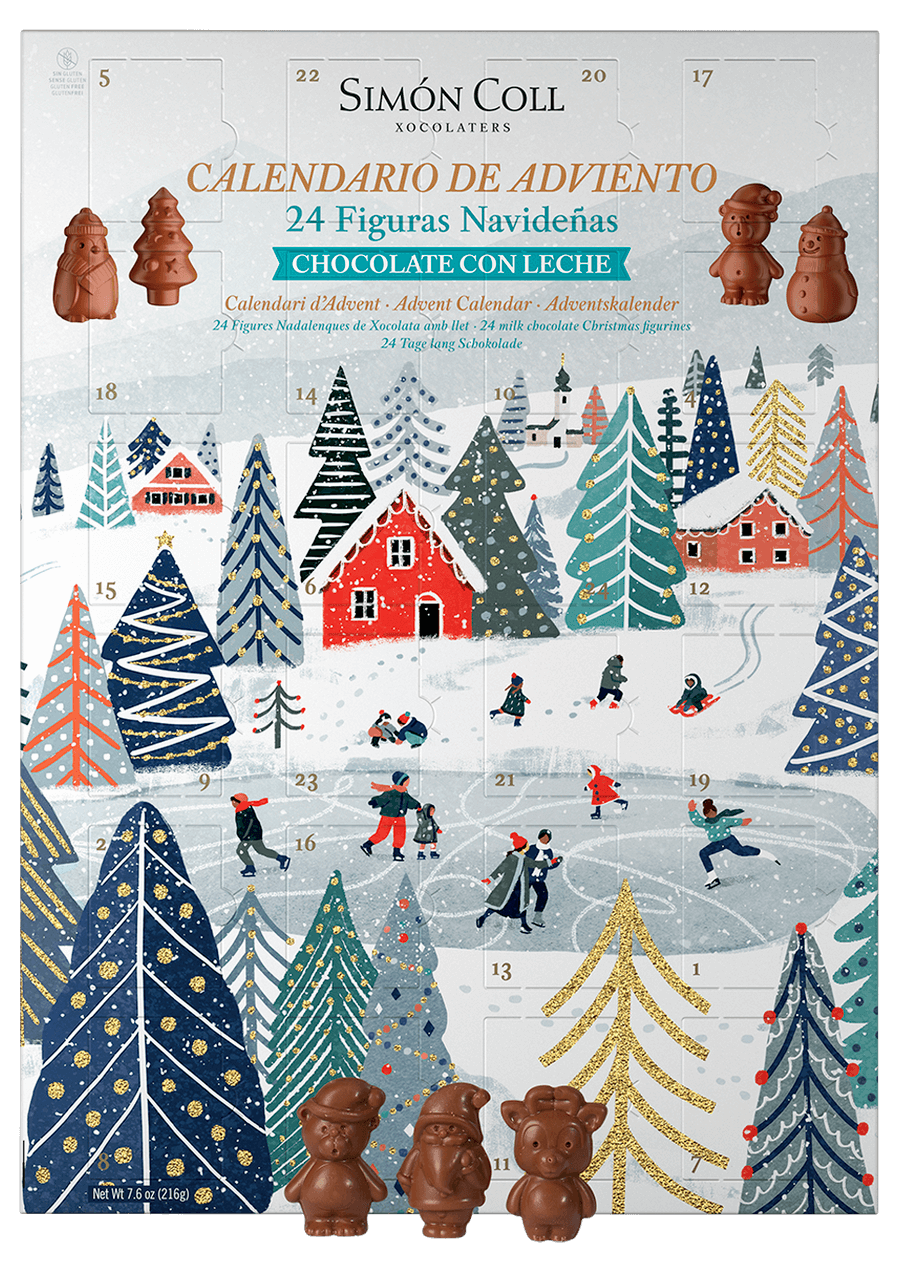 The Simón Coll Milk Chocolate Advent Calendar (216g) offers a winter ice skating design with 24 3D milk chocolate pieces, each themed for Christmas, made by Simón Coll Chocolatiers, a trusted Spanish brand with over 180 years of tradition.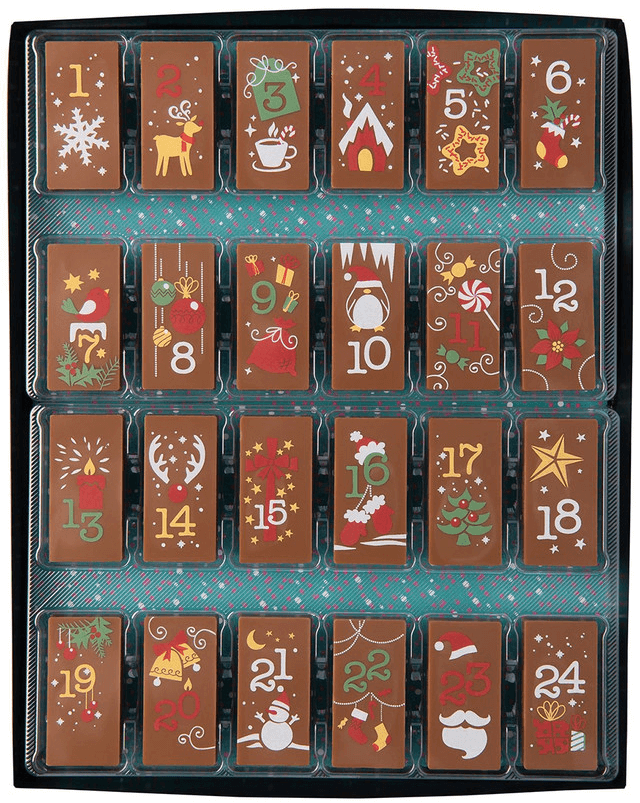 Weibler Chocolate Dominoes Advent Calendar 200g offers 24 chocolate domino pieces, providing a unique and playful way to count down to Christmas.
Chocolate Advent Calendar, Weibler Advent Calendar, Sweets Advent Calendar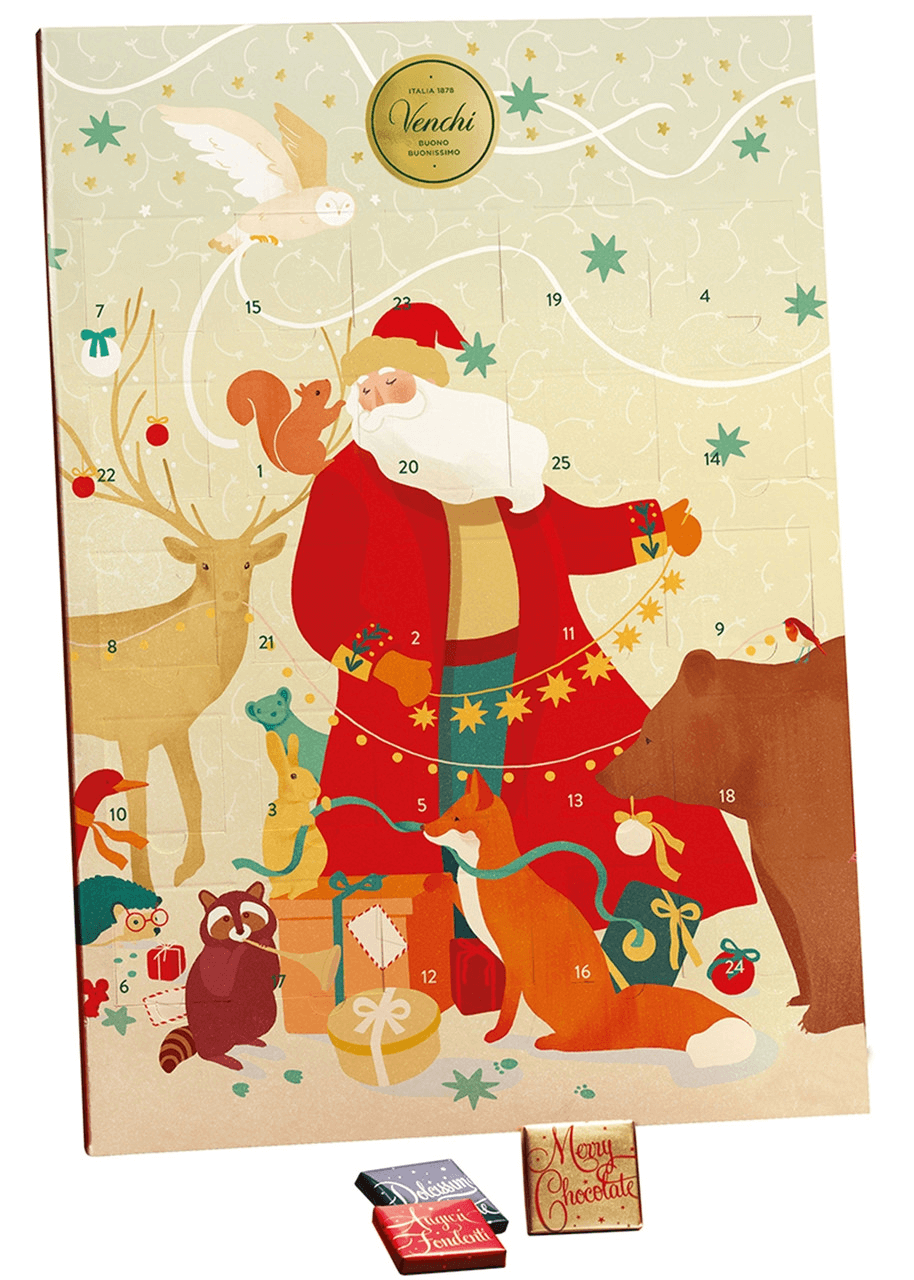 The VENCHI Advent Calendar (181g) holds 25 milk and dark Granblend chocolates, crafted in the tradition that began in the 1800s by Silviano Venchi in Cuneo, Piedmont. For allergen information, the product contains milk, soy, and traces of nuts.
The Menkind 24 Days Luxury Chocolate Advent Calendar 2023 contains 24 handmade, luxury chocolates. The selection includes different types of chocolates – dark, milk, and white – presented as truffles, pralines, and cups.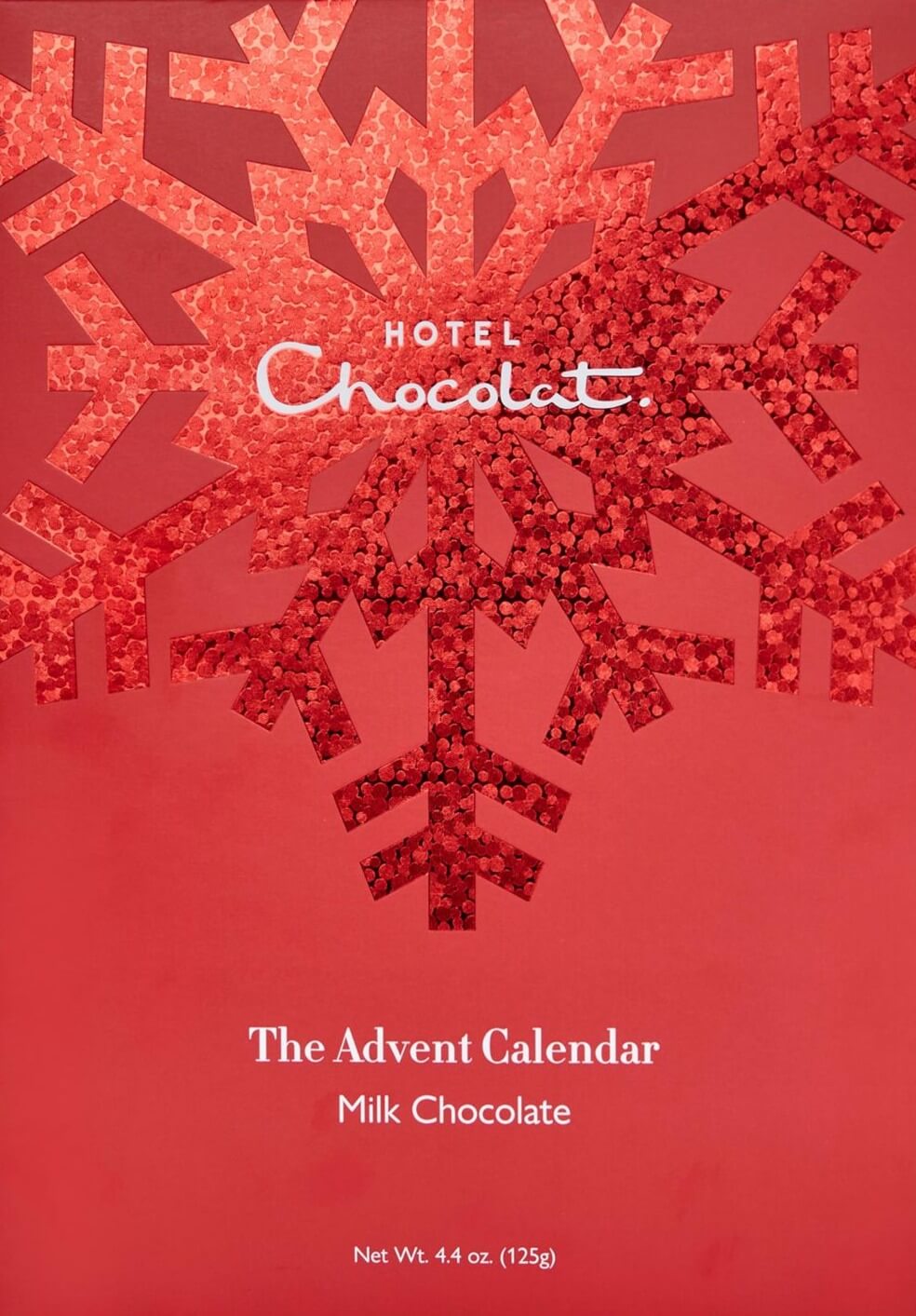 The Hotel Chocolat 125g Milk Advent Calendar contains 24 sculpture-like chocolates. Each piece, shaped uniquely for the festive period, uses the company's signature 40% milk chocolate. The product, sized H25.3 x W17.9 x D3.3cm, is suitable for vegetarians, but not for vegans.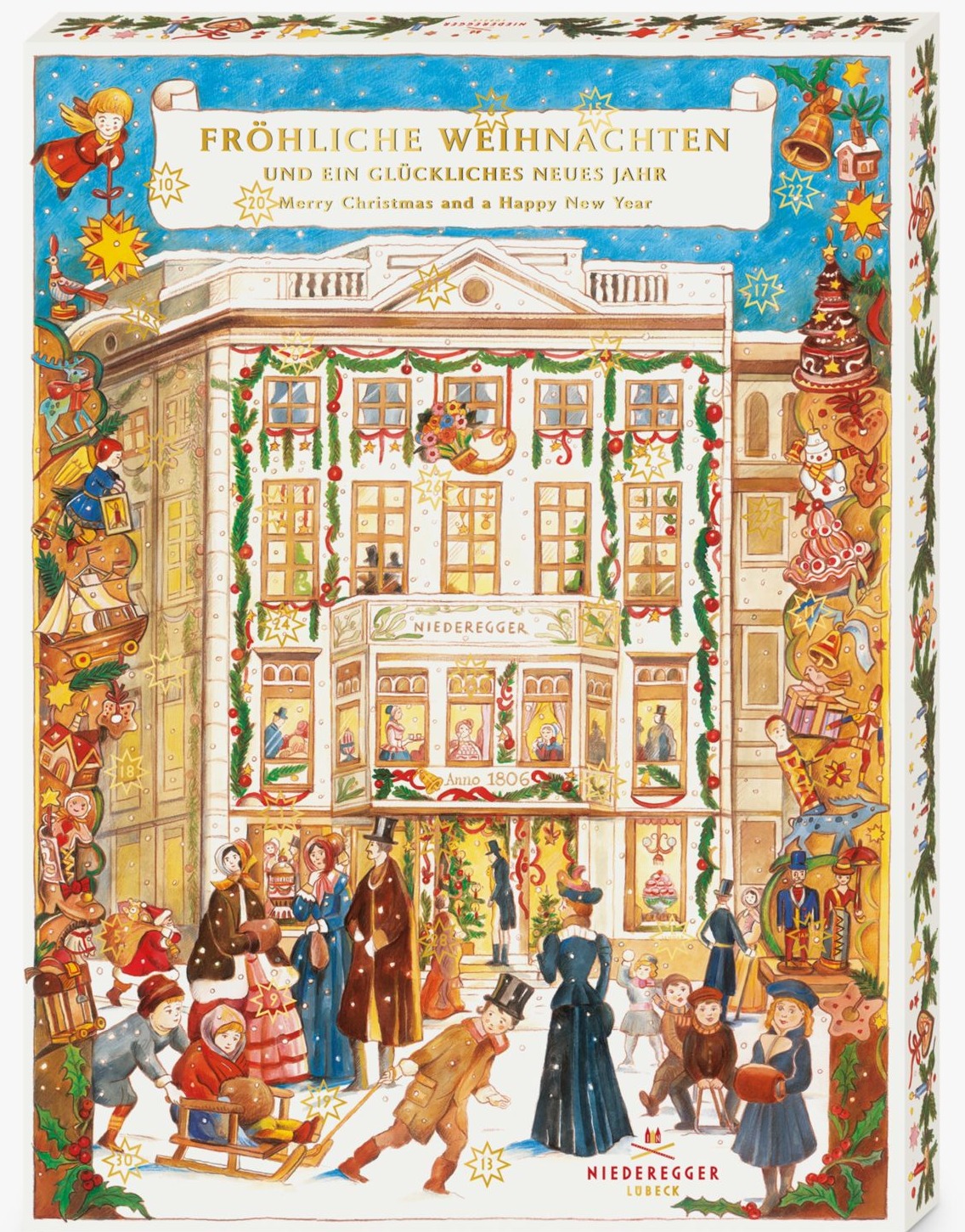 The Niederegger Cafe Advent Calendar is a family treat with chocolates like dark and milk chocolate pralines, including their signature marzipan, in a festive design.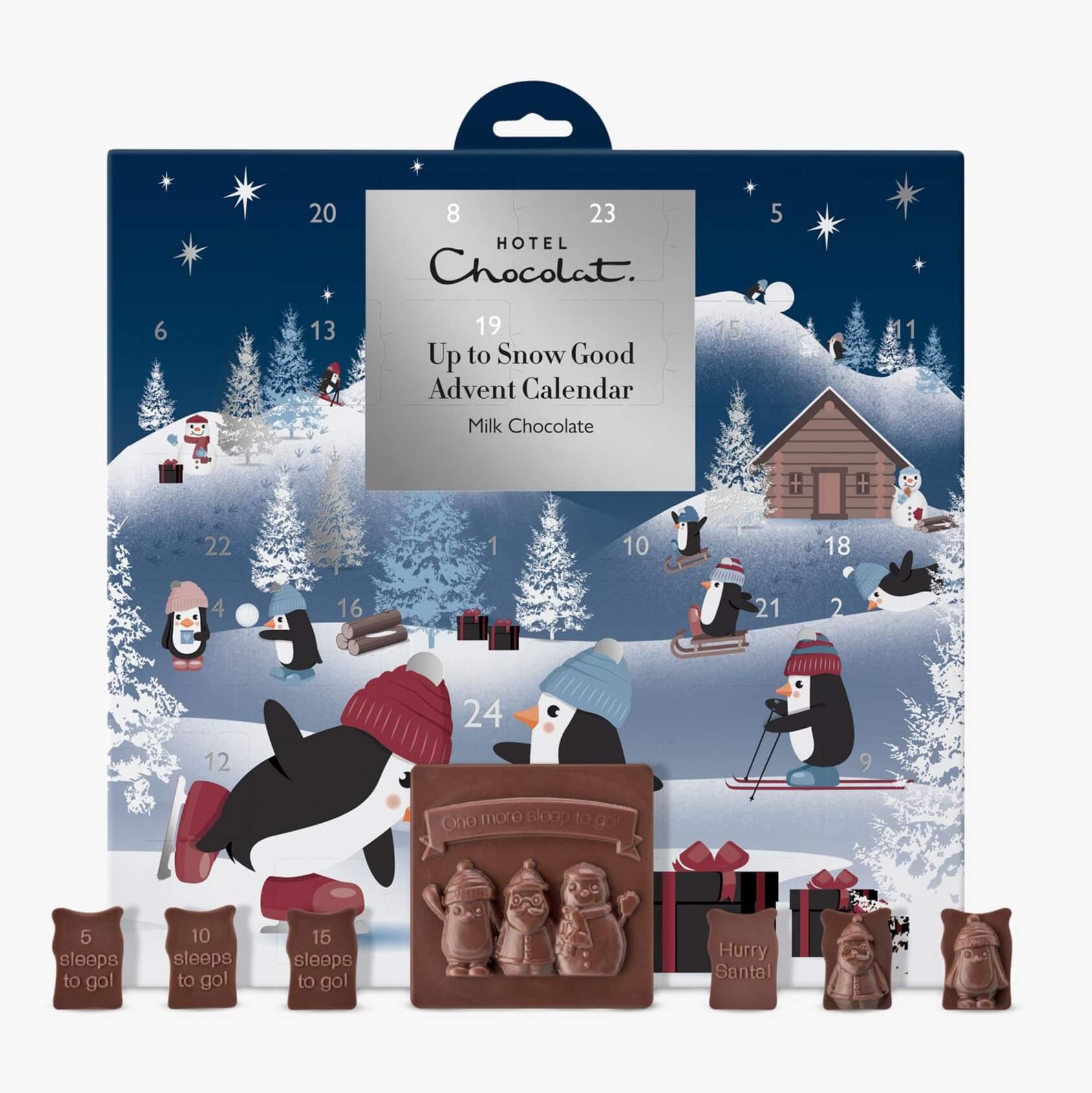 The Hotel Chocolat Up to Snow Good Advent Calendar features 24 handmade 40% milk chocolate figures, including penguins, Santas, and snowmen, with a special treat for Christmas Eve and hidden surprises. Made with ethical cacao, it's perfect for daily indulgence.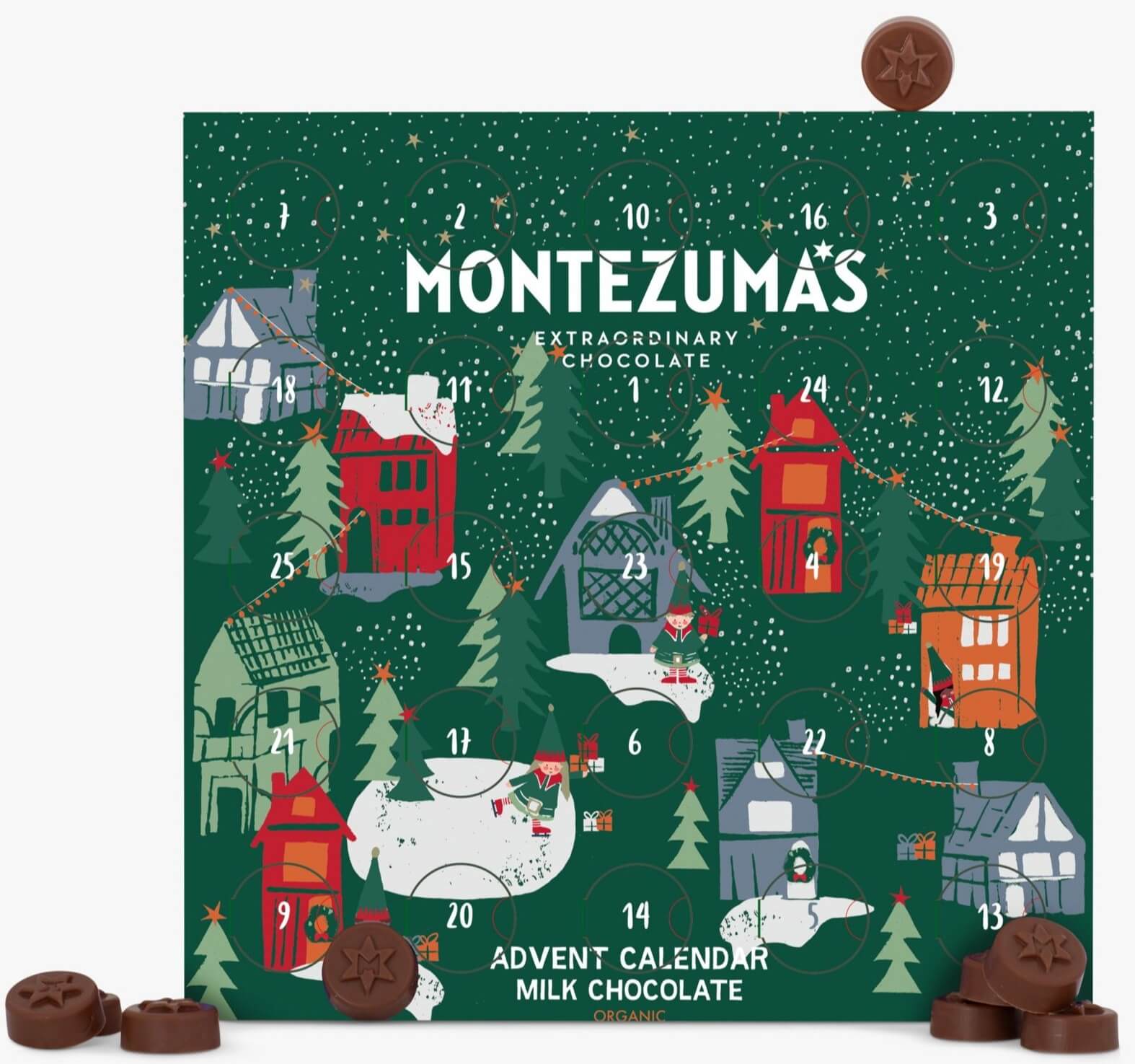 The Montezuma's Milk Chocolate Advent Calendar includes 25 individual windows. Each day of the countdown towards Christmas, a piece of creamy milk chocolate is revealed from behind one of these windows.