Mimi & Lula Advent CAlendar 2023
Overview – Mimi & Lula Advent Calendars 2023
Mimi & Lula, hailing from the UK, is a beloved brand celebrated for its imaginative and stylish children's accessories, from playful hair clips to whimsical dress-up sets. Mimi & Lula Advent Calendar offers a delightful daily journey for young ones, filled with enchanting surprises and accessories that spark creativity and whimsy throughout the holiday season.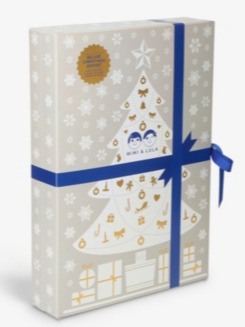 The Mimi & Lula Advent Calendar packs 24 surprise trinkets for kids, including jewellery and hair accessories. The calendar measures 42 cm long, 30 cm wide and 7 cm deep. It's ideal for children aged 3+ who enjoy dressing up. This calendar is strictly non-edible due to the small parts.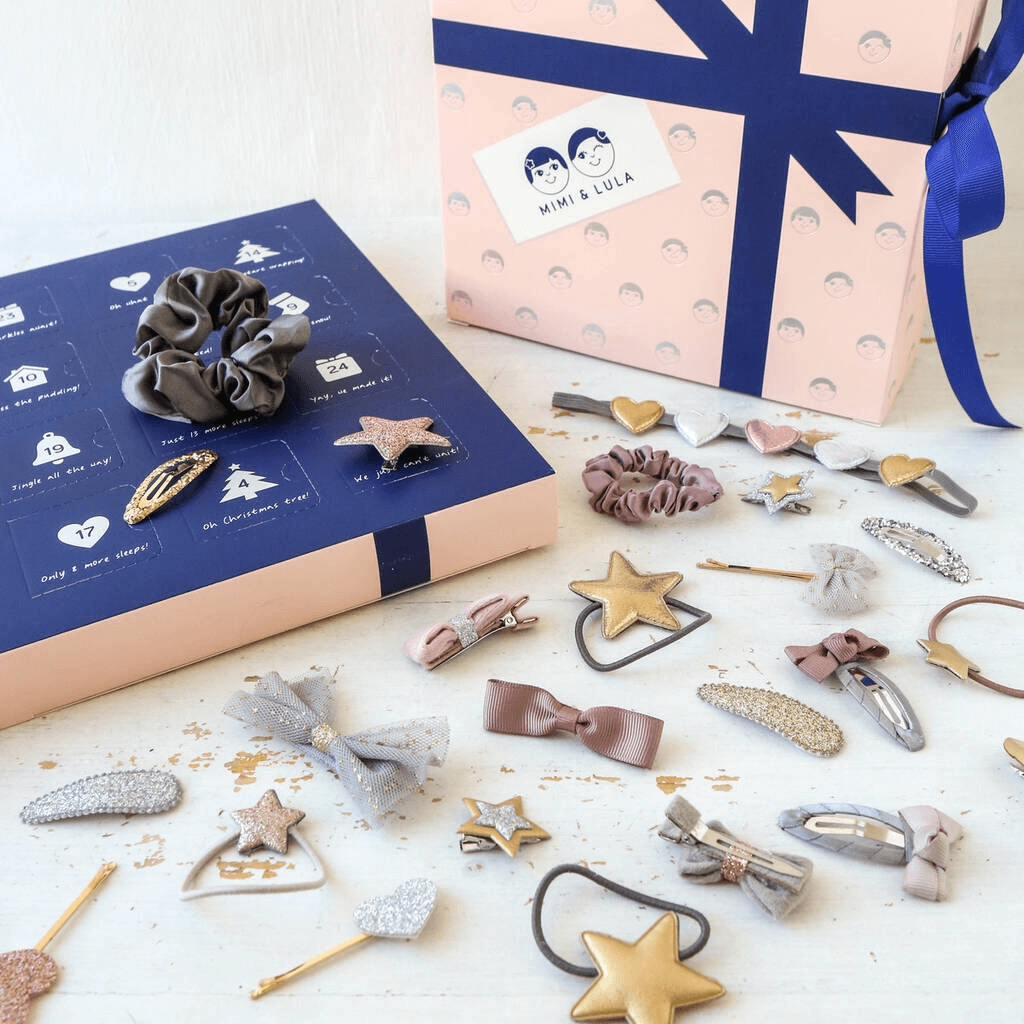 The Mimi & Lula Sparkly Hair Accessory Advent Calendar includes 24 hair adornments, like clips, bows, and hairbands, in a neutral color scheme with added sparkle. These accessories are suitable for festive occasions and beyond.