MixPixie Advent CAlendar 2023
Overview – MixPixie Advent Calendars 2023
MixPixie, originating from the UK, is renowned for its unique and personalized music gifts. Dive into the world of MixPixie Advent Calendars 2023, where each day unfolds a musical surprise, blending festive joy with personalized tunes, making it the perfect harmony for the holiday season.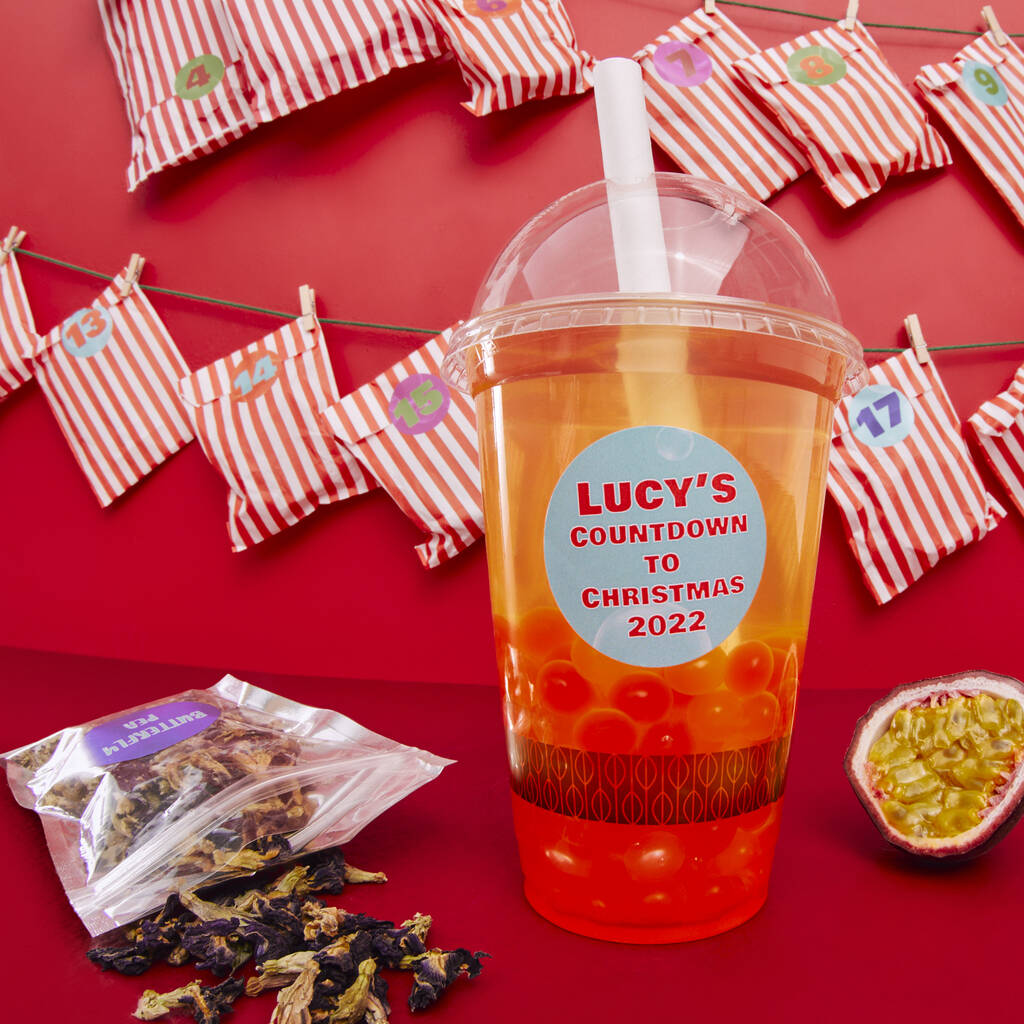 The MixPixie Personalised Bubble Tea Advent Calendar 2023, exclusively on Not On The High Street, offers 15 bubble tea essentials, including syrups, straws, Boba pots, and more. It also features eco-friendly cups, a plush toy, decorations, personalized stickers, and hanging supplies.
MIxPixie Personalised Bubble Tea Advent Calendar – Content
Dive into the world of MIxPixie Personalised Bubble Tea with a 15-item Advent Calendar, daily surprises include milk straws, Bursting Bubbles Boba, and reusable accessories, all packed in eco-friendly bags.
1 x reusable bubble tea cup and straw (dishwasher proof)
6 x chocolate, banana, strawberry and fruits of the forest milk straws
Bursting Bubbles Boba pots in flavours including: Apple, Blueberry, Mango, Passion Fruit, Strawberry, Cherry or Lychee in recyclable and resusable pots
2 x ready mead tapioca sachets
3 x Bubble Tea straws (paper, recylable straws)
3 x compostable Bubble Tea cups and lids
1 x Kawaii bubble tea plushie toy
1 x Candy Floss pot
1 x sugar strands for decorating the drinks
1 x chocolate balls for decorating the drinks
1 set of instructions
1 sheet of personalised stickers to decorate the kit with All in individual numbered bags.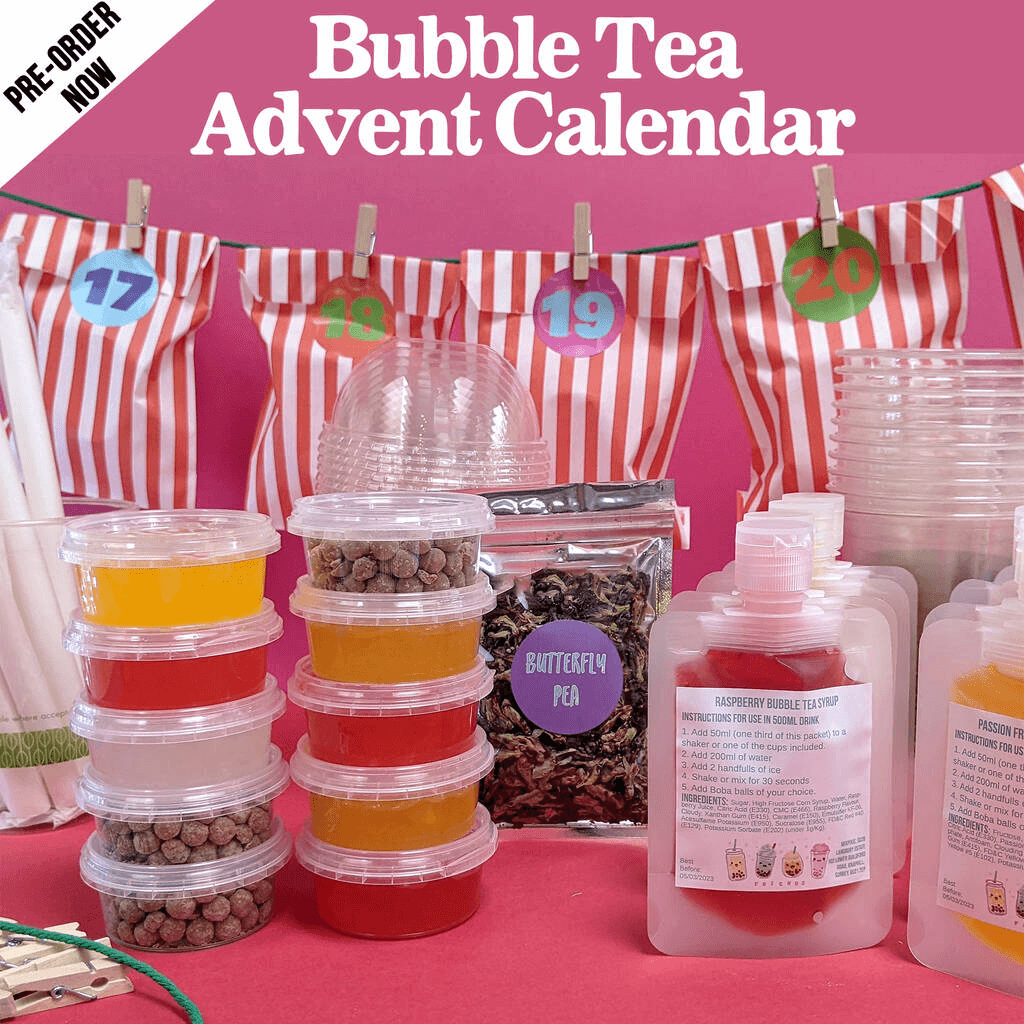 Bubble Tea Advent Calendar, MixPixie Advent Calendar, Personalised Advent Calendar, Couples Advent Calendar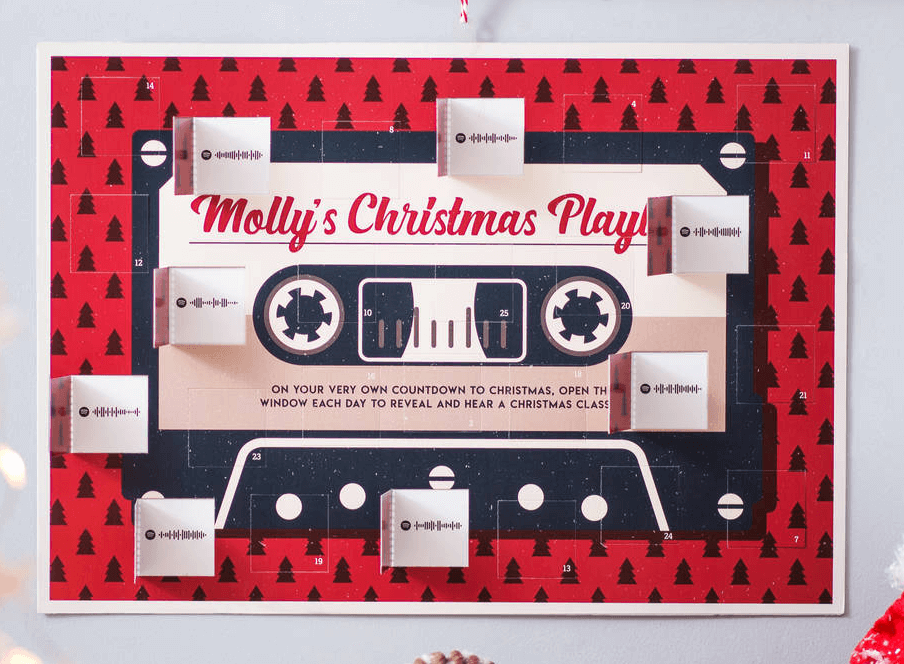 The MixPixie Personalised Christmas Playlist Advent Calendar 2023 offers a custom Spotify playlist of 25 Christmas songs, revealed daily by scanning, and works with all Spotify accounts.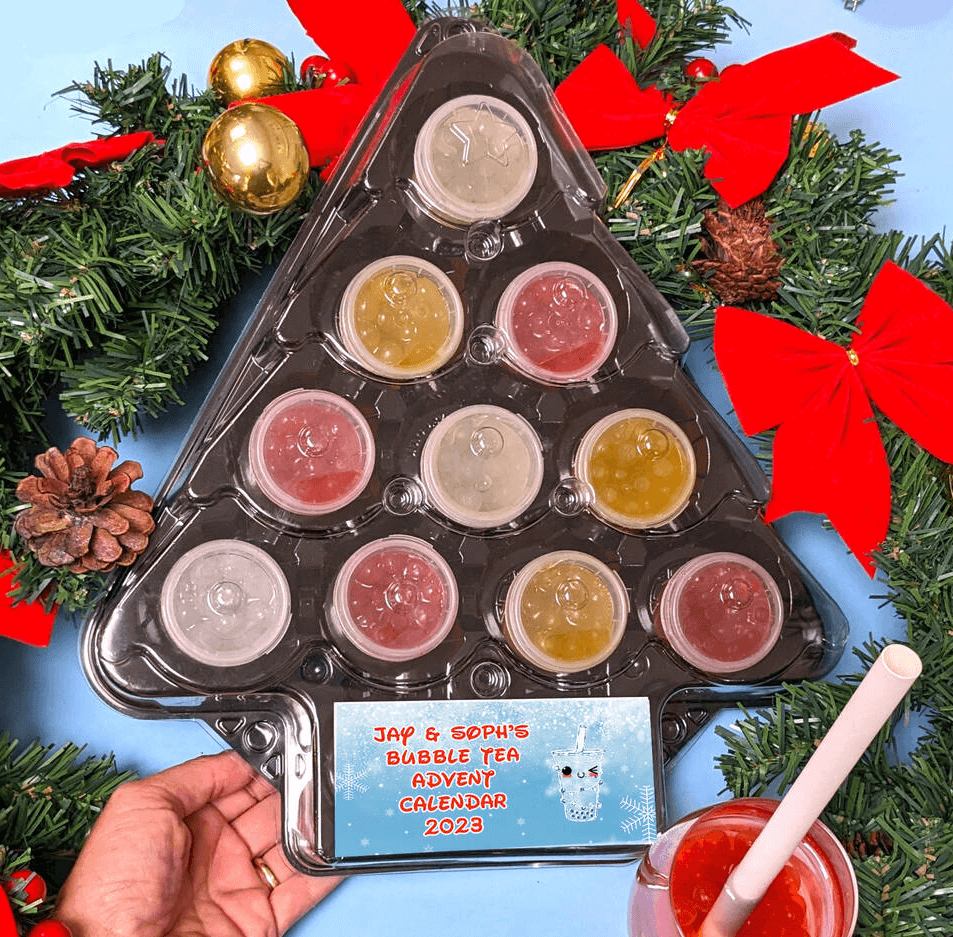 The Personalised Bubble Tea Boba Advent Calendar 2023 features a Christmas tree-shaped box with 12 compartments, each holding 50ml of fruit-flavored boba suitable for various drinks, including cocktails. It includes six bubble tea straws and offers box personalization.
Personalised Bubble Tea Boba Advent Calendar 2023 – Content
The Personalised Bubble Tea Boba Advent Calendar 2023: Christmas tree-shaped box with 12 fruit-flavored boba pots for customizable drinks, and six bubble tea straws included.
Containing flavours such as: Strawberry
Lychee
Passion Fruit
Mango
Cherry
Blueberry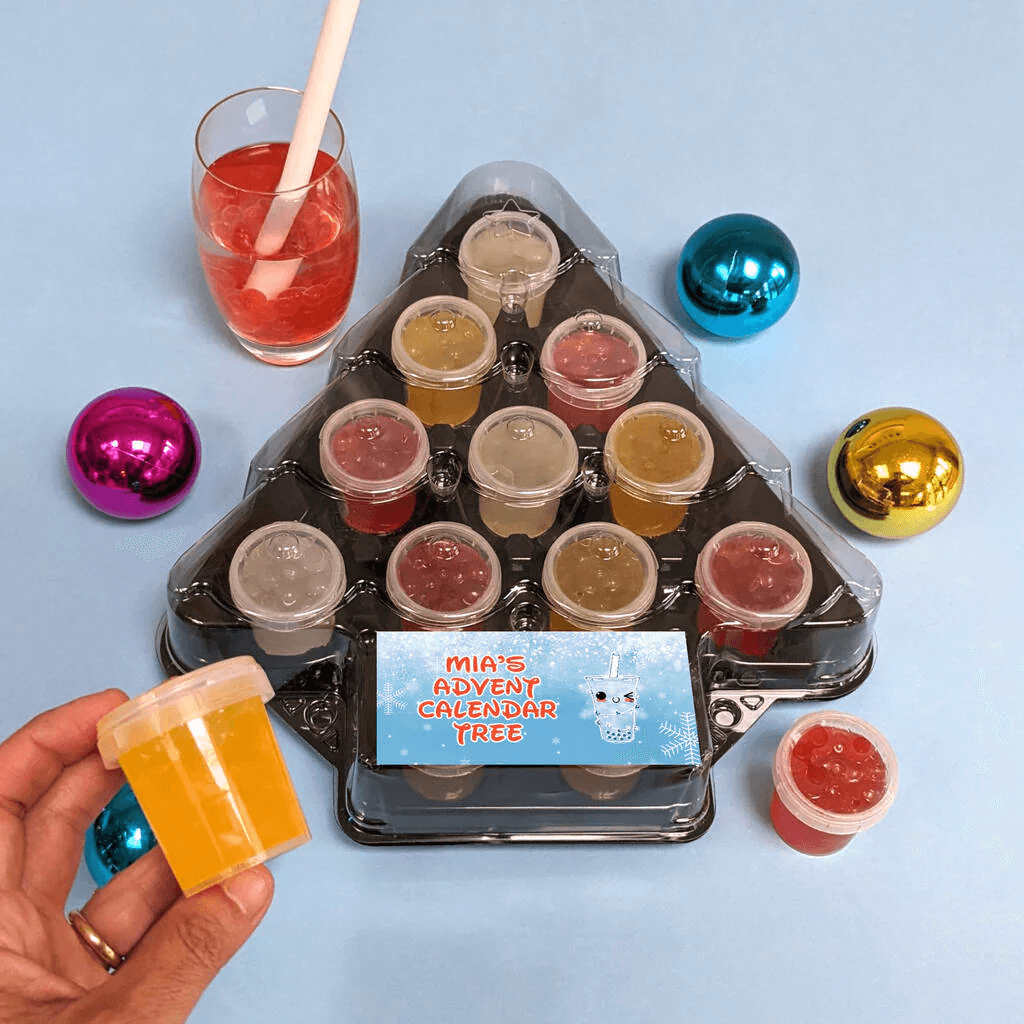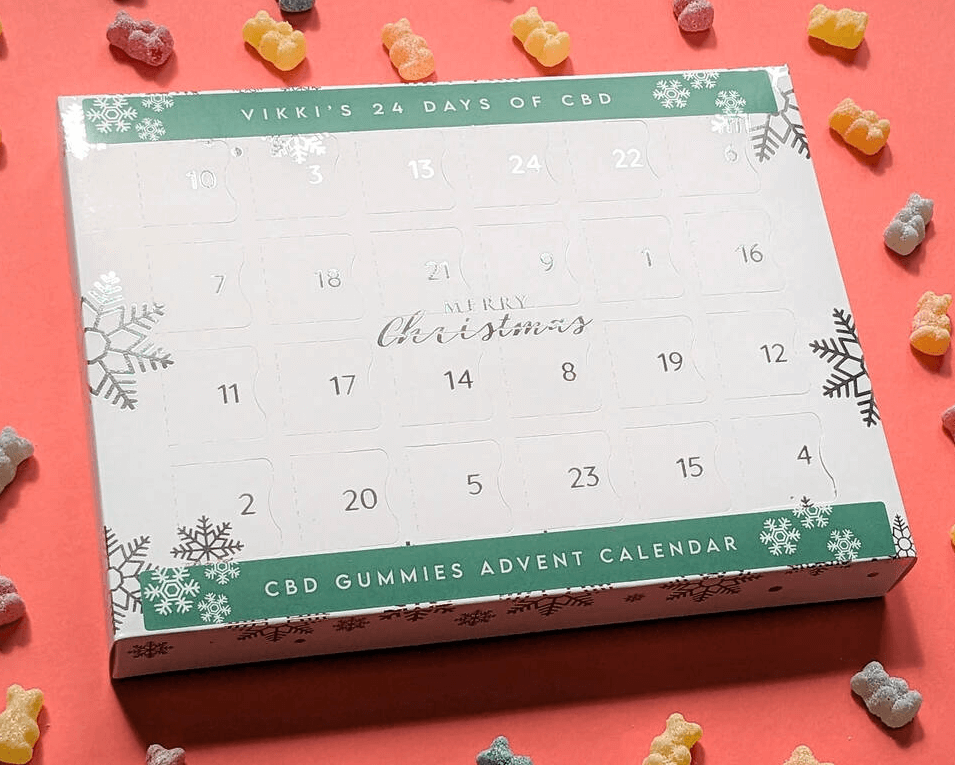 The MixPixie CBD Gummies Advent Calendar offers 24 vegan, non-GMO CBD gummies with a total of 360mg CBD. Pre-order only, THC-free, and suitable for adults over 18 in England or Wales.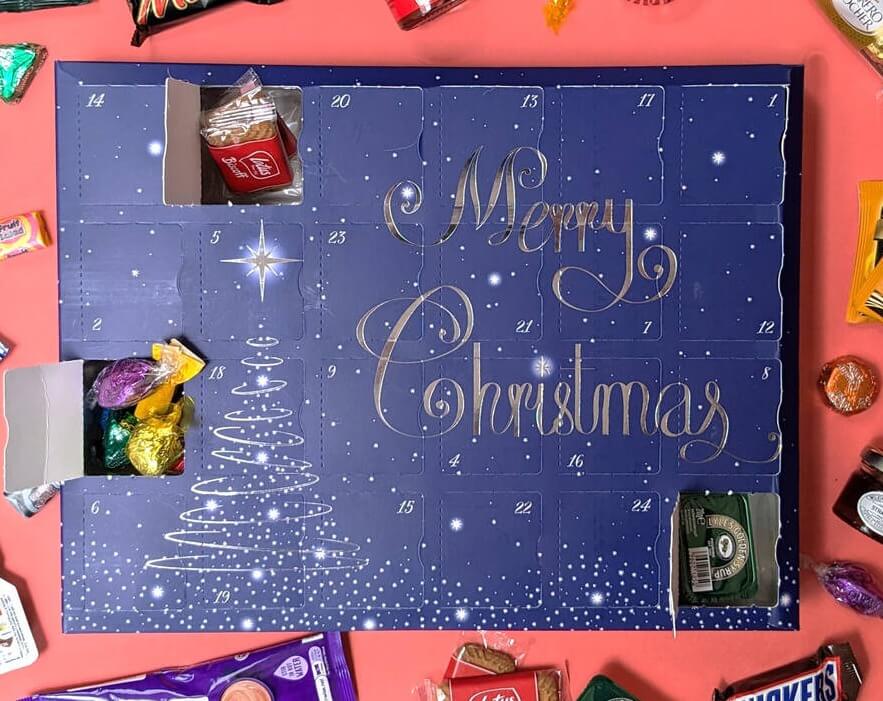 The MixPixie Jumbo Iconic Treats Personalised Advent Calendar features 24 days of branded chocolates, sweets, biscuits, drinks, and spreads from Cadbury, Nutella, and more. Personalize it with text on the back.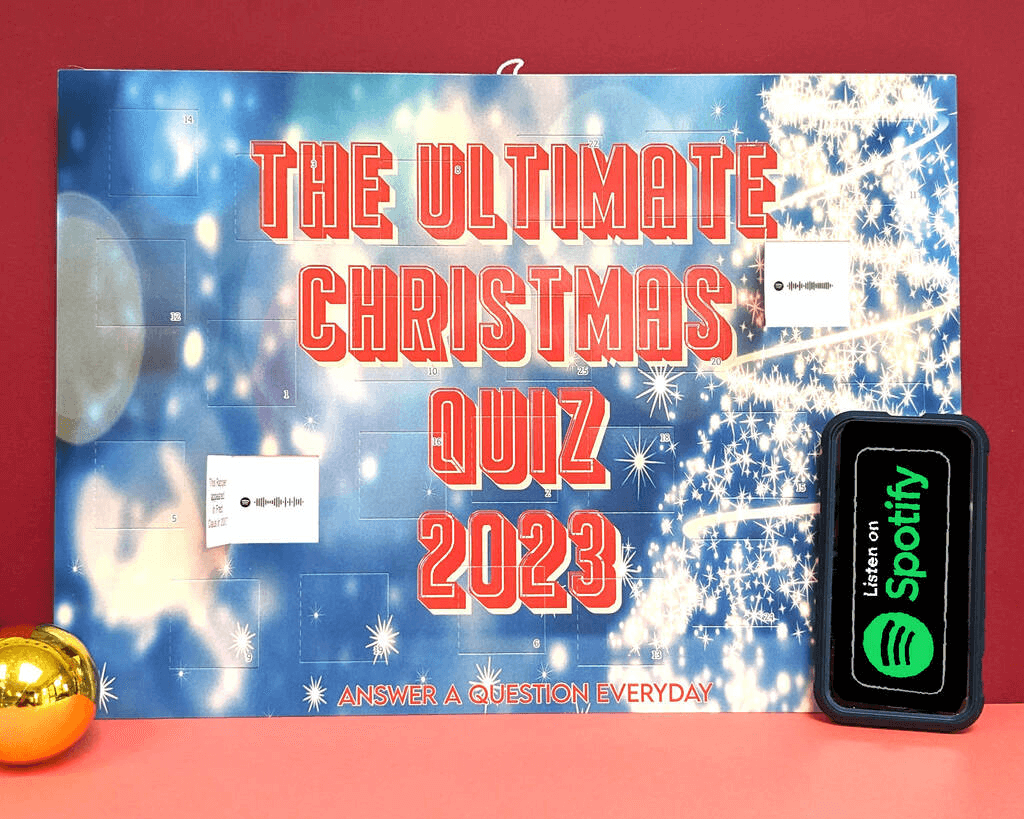 The Christmas Spotify Quiz Advent Calendar 2023 contains daily quiz questions. Users can find the answers by scanning the provided Spotify codes, which play corresponding music.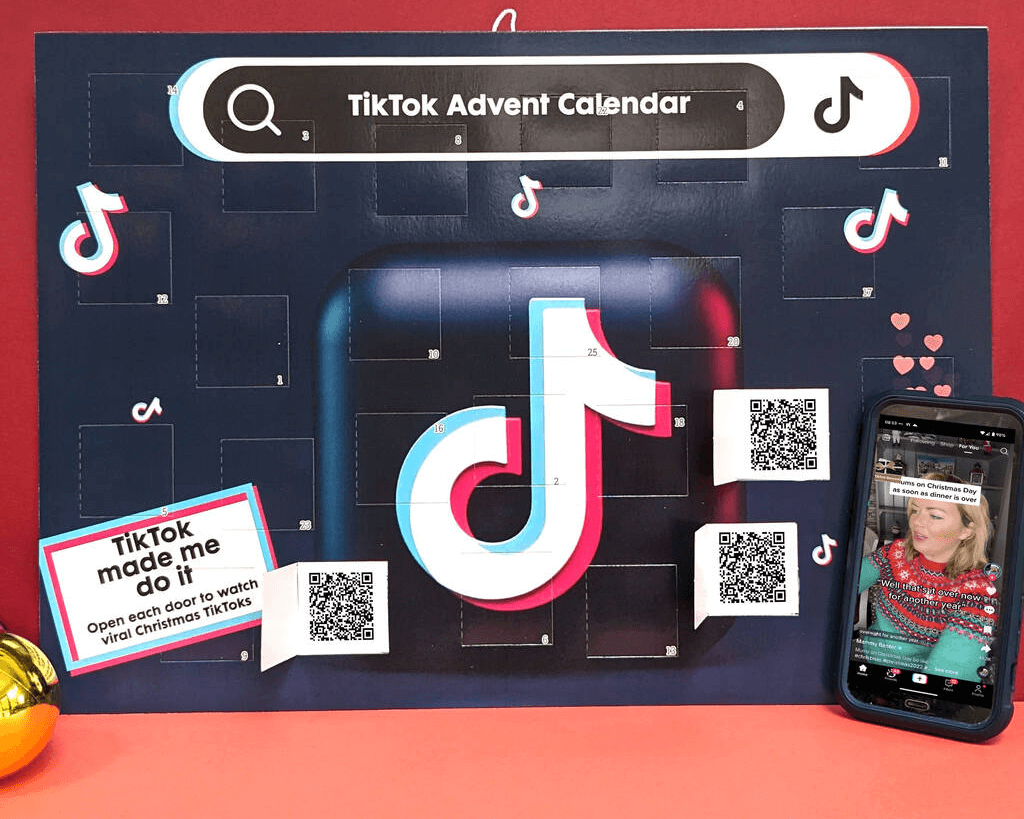 The MixPixie TikTok Funny Videos Advent Calendar, you'll find 24 QR codes. Scanning one each day reveals a trending Christmas-themed TikTok video. It's an engaging calendar for TikTok enthusiasts and a delightful source of cheer during the festive season.