No7 Advent CAlendar 2021
The best No7 advent calendars
Here you will find all current information about the latest No7 beauty advent calendars 2021. Iconic advent calendars of previous years are listed below.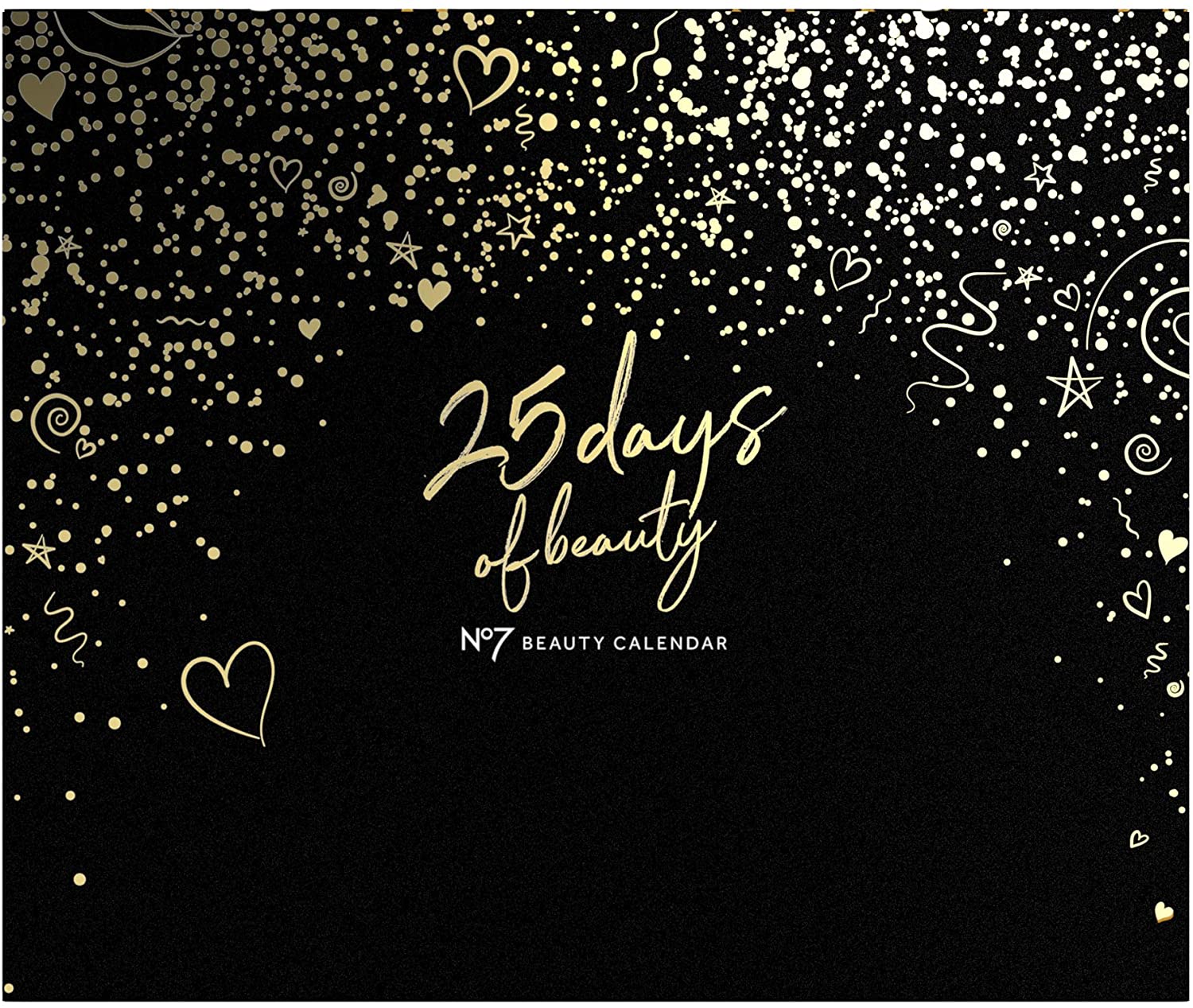 Iconic No7 25 Days of Beauty Advent Calendar with 25 products inside will make your day better.
Perfect and stylish beauty products by luxury brand cheers up every woman. A big veriety of items that you can use for different events to look amazing.
You could get the calendar for £45, but it's sold out. You can buy it at Amazon.co.uk. Anyway, the price is almost double higher, than it was at Boots.com, and only 1 advent calendar left in stock.
Curious what's inside? Click here: spoiler
Contents:
No7 Stay Perfect Amazing Eyes Pencil 1g
Black No7 Extreme Length Mascara 7ml
Black No7 Skin Illuminator Nude 30ml
No7 Gel Finish Nail colour 4ml
Porcini No7 Gel Finish Nail colour 4ml
Golden Sands No7 Instant Illusions Airbrush Away primer 10ml
No7 Protect & Perfect Intense ADVANCED Day Cream 25ml
No7 Protect & Perfect Intense ADVANCED Night Cream 25ml
No7 Protect and Perfect Intense ADVANCED Serum 5ml
No7 Protect and Perfect Intense ADVANCED Eye Cream 5ml
No7 Radiant Results Revitalizing Cleansing Wipes 15 wipes
No7 LABORATORIES LINE CORRECTING Booster Serum 3ml
No7 Instant Results Revitalizing Peel-Off Mask 10ml
No7 Instant Results Nourishing Hydration Mask 100ml
No7 Christmas High Shine Lip Crayon Rosy Blush 1.4g
No7 Eye Shadow Primer 10ml
No7 Blusher Voucher – Rouge
No7 Moisture Drench Lipstick 3.8g – Desert Rose
No7 Slanted Tweezers
No7 Beautiful Skin Body Milk 50ml
No7 Ladies Protect & Perfect Christmas lip cream 10ml
No7 Radiant Results Revitalizing Daily Face