Oink Advent calendar 2023
Overview – Oink Advent Calendars
Oink, hailing from the United Kingdom, is celebrated for its playful and delicious pig-shaped gummies and pork scratchings. Dive into the crunch with the Oink Pork Scratchings Advent Calendar 2023, promising a daily delight of savory surprises—a festive journey for those seeking bold flavors and crispy indulgence.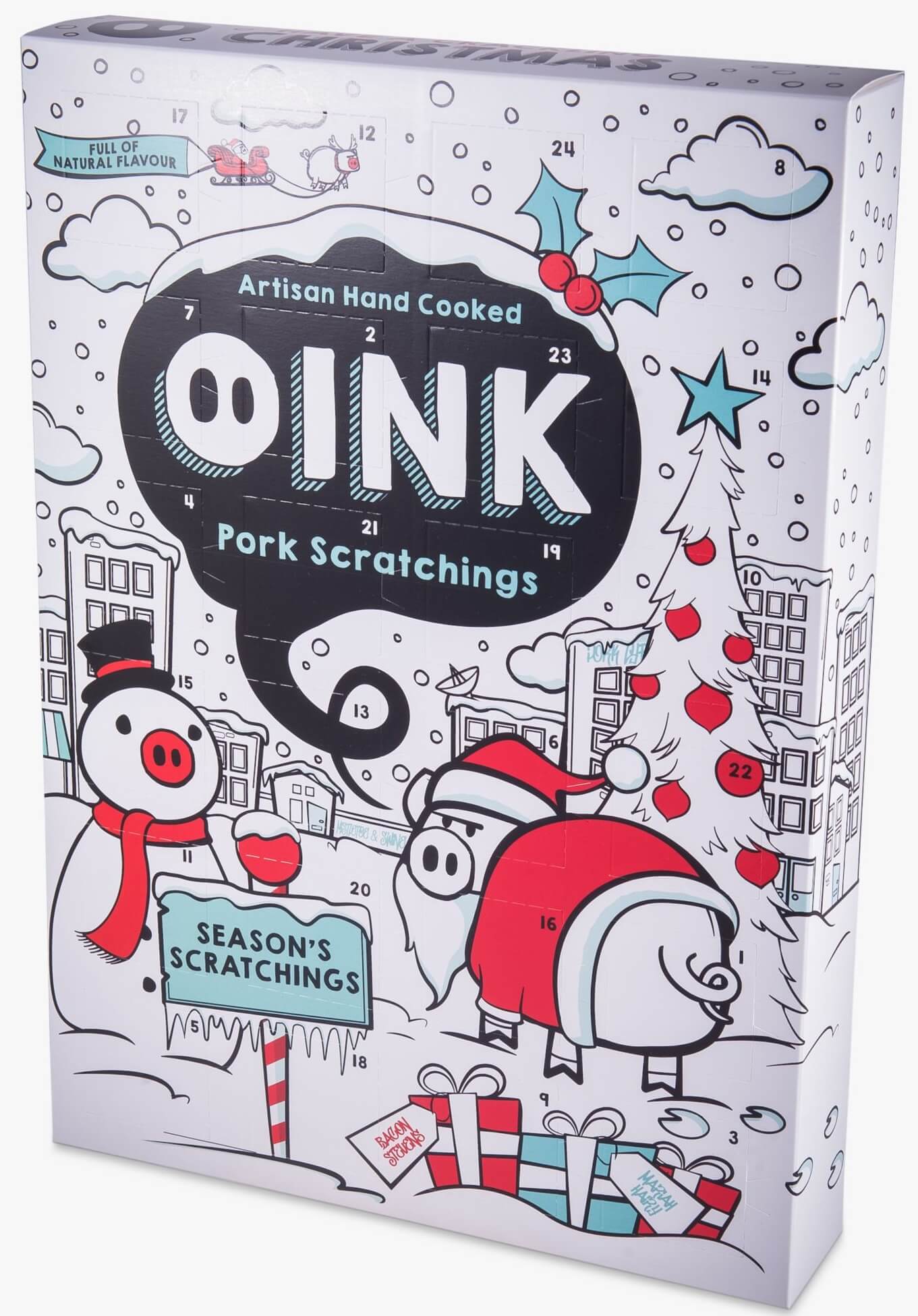 The Oink Advent Calendar is comprised of 24 mini bags of artisan pork scratchings. Over a span of twenty-four days, enjoy a variety of flavors including savory, spicy and sweet.
Oink Advent Calendar, 490g – Content
Introducing the Oink Advent Calendar: 24 days of gourmet pork scratchings in a delightful array of flavors, promising a tasty surprise each day.
Traditional Salted
Garlic
Cracked Black Pepper
Salt and Vinegar
Smoky BBQ
Sweet Chili