Pokemon Advent CAlendar 2023
The best Pokemon Advent Calendars
Pokemon, from Japan, is a worldwide sensation known for its trading card game, video games, animated series, and merchandise featuring iconic creatures like Pikachu. This franchise is a pop culture cornerstone cherished by fans of all ages. Here you can find information about advent calendars for Pokemon fans.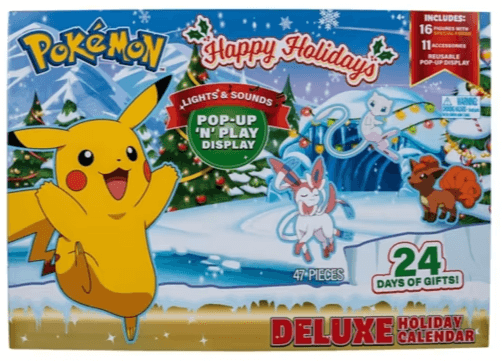 The Pokémon Deluxe Holiday Calendar is a 24-day themed advent calendar. It contains 15 small battle figures and nine diorama accessories, each related to Pokémon. The battle figures are finished in exclusive red.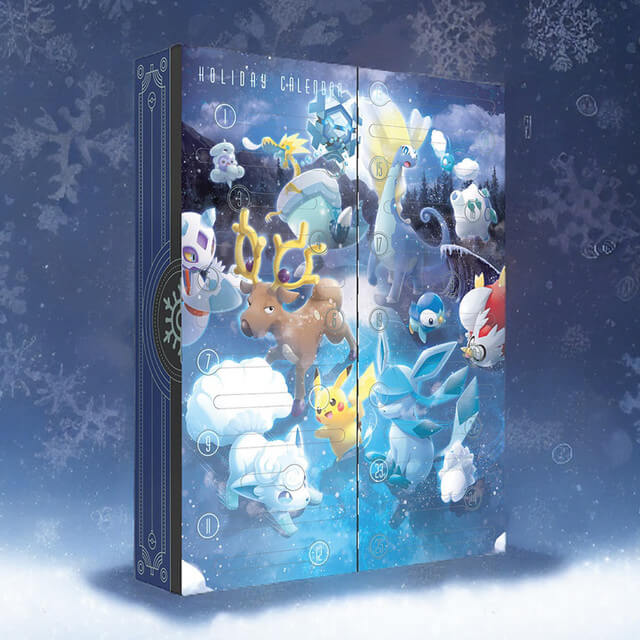 The Pokémon Trading Card Advent Calendar 2023 features 25 items comprising of Pokémon promo cards, booster packs, coins, and sticker packs. It is the 2023 edition, offering a unique surprise each day of December for Pokémon trading card collectors.
Pokémon Trading Card Advent Calendar 2023 – Content
Experience the joy of the festive season with the Pokémon Trading Card Advent Calendar 2023. Unwrap 24 Pokémon surprises, including promotional cards, booster packs, collectible coins, and sticker packs for an ultimate trading card adventure.
8 foil Pokémon TCG Cards with festive stamp
5 Pokémon TCG booster packs
7 Pokémon TCG 3-card fun packs
2 Pokémon coins
2 Pokémon stiker sheets
1 sidekick dangler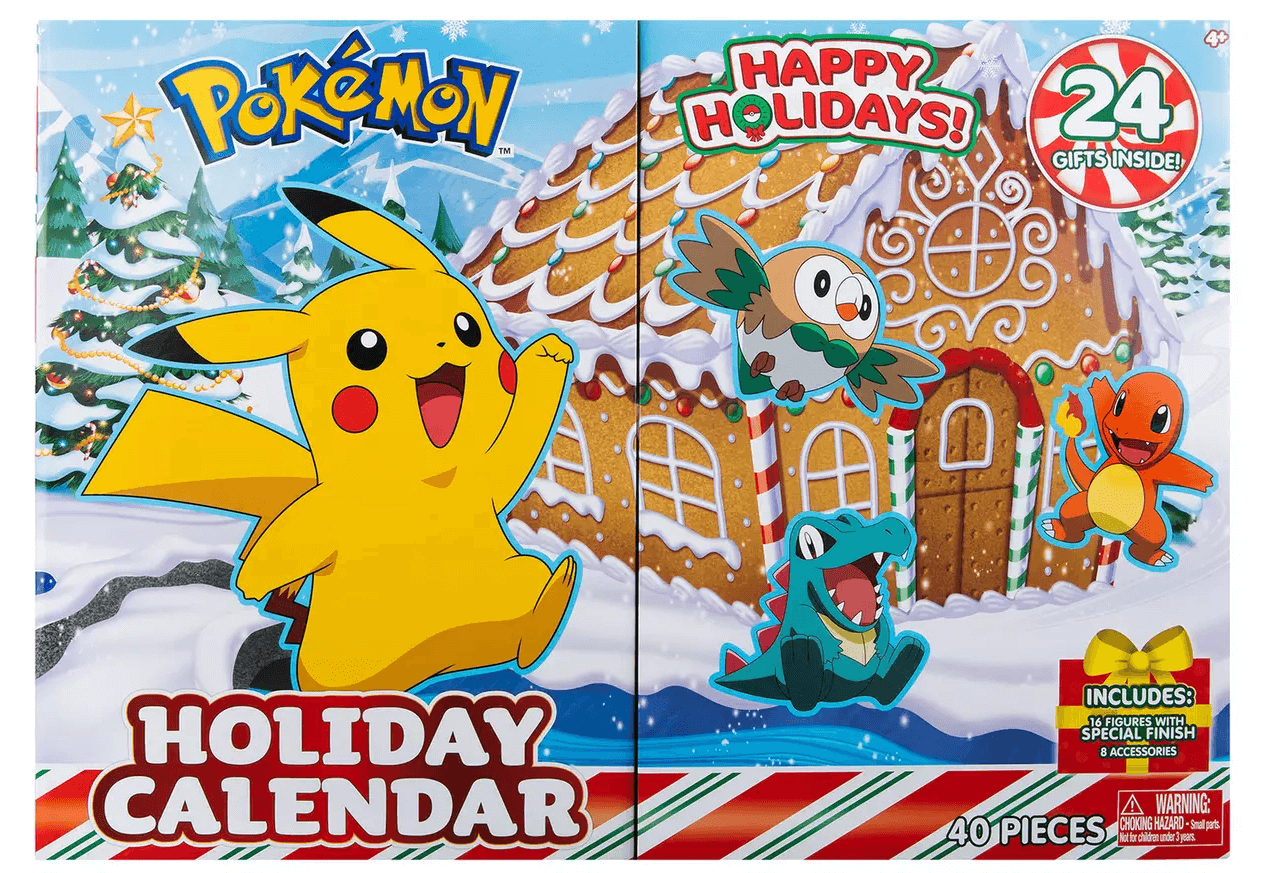 The Pokemon Advent Calendar 2023 contains 24 holiday-themed Pokemon toys, revealed one per day. Its contents include 16 2-inch Battle Figures and eight accessories, each with a pearlescent finish.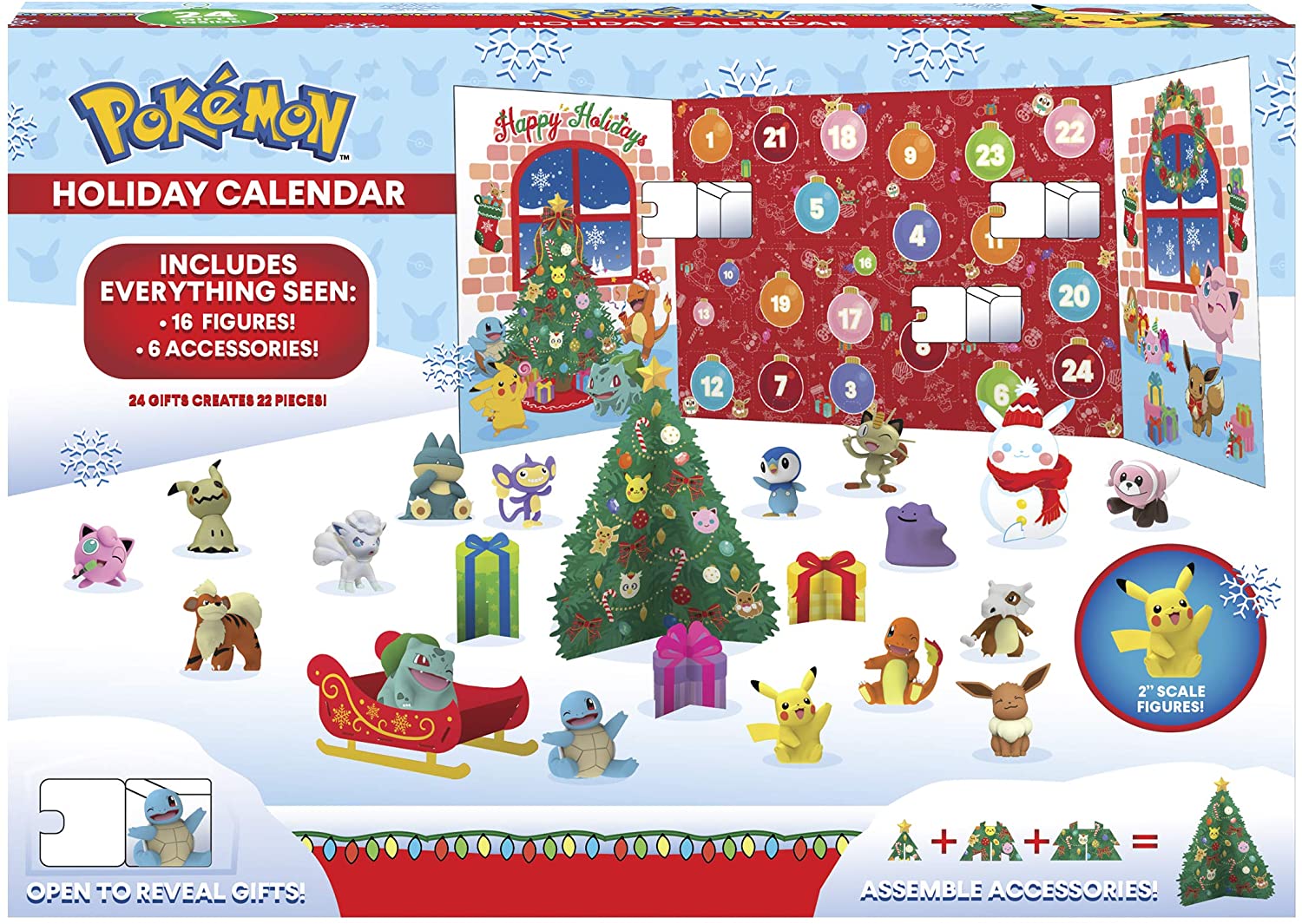 Pokemon Advent Calendar with 16 figures and 6 themed accessories for real fans.
Toys for kids from 4 years old is one of the best offers. High quality product in a fancy box and a big selection of items inside.
Curious what's inside? Click here: spoiler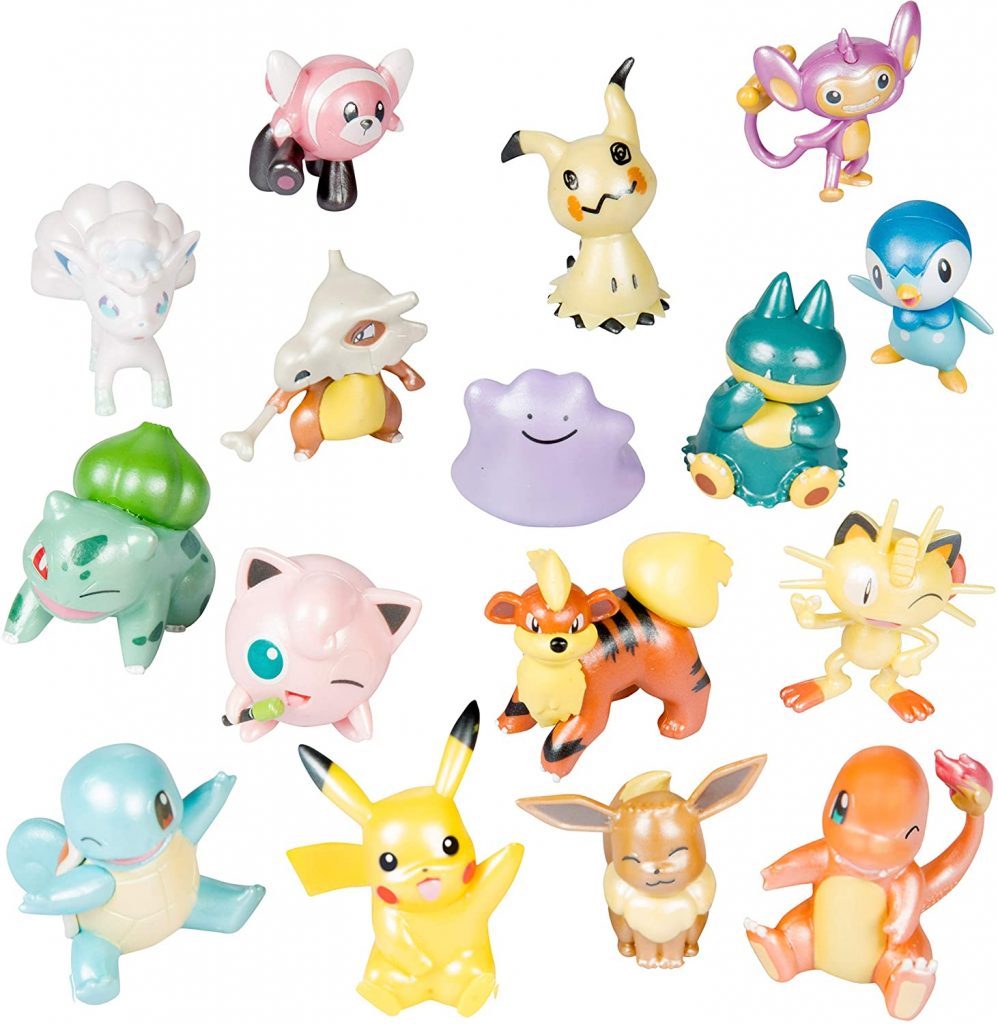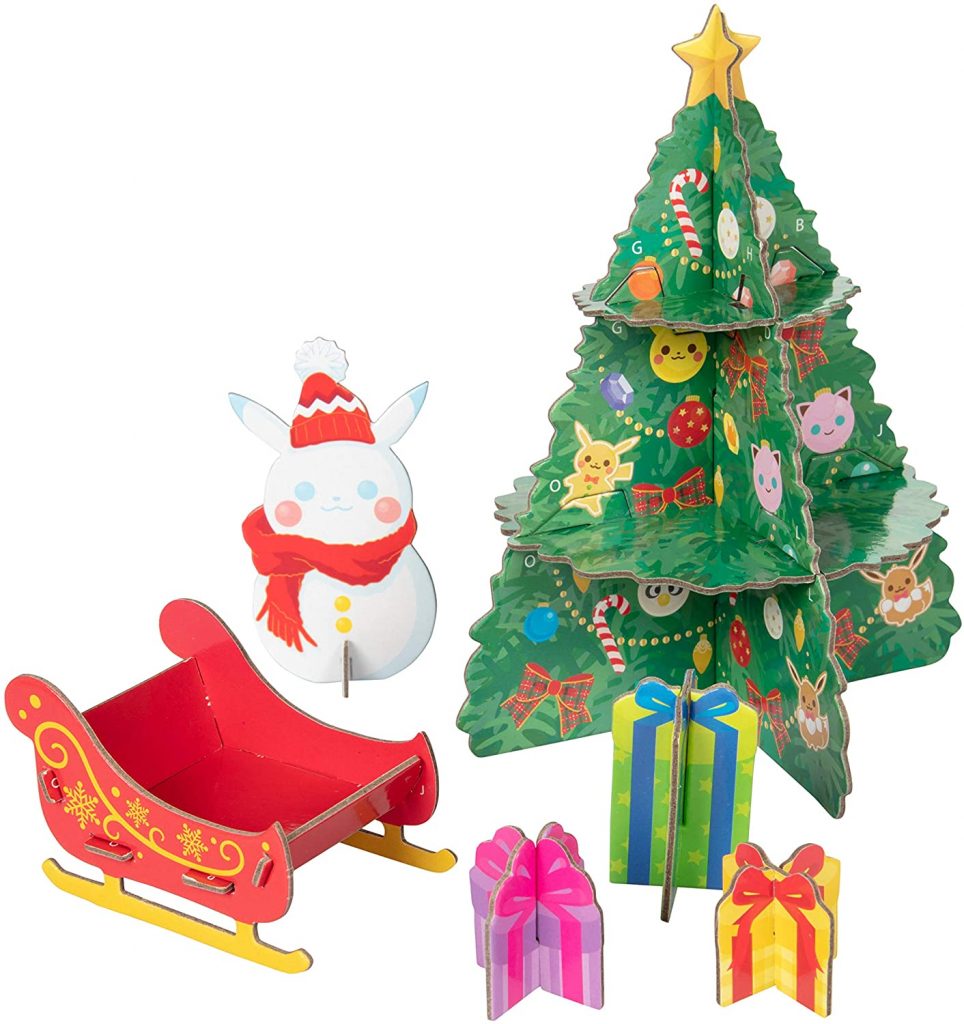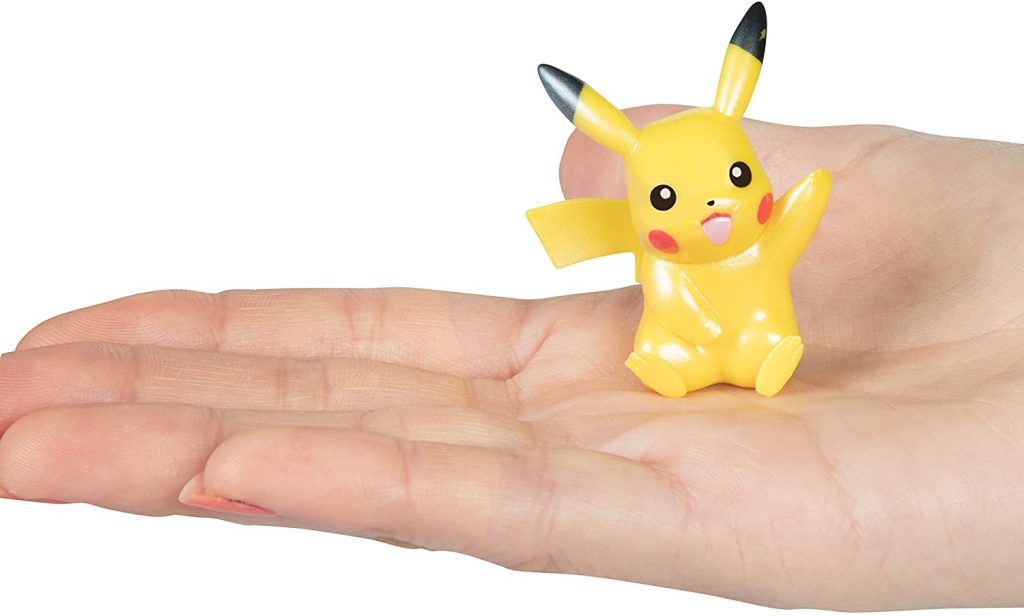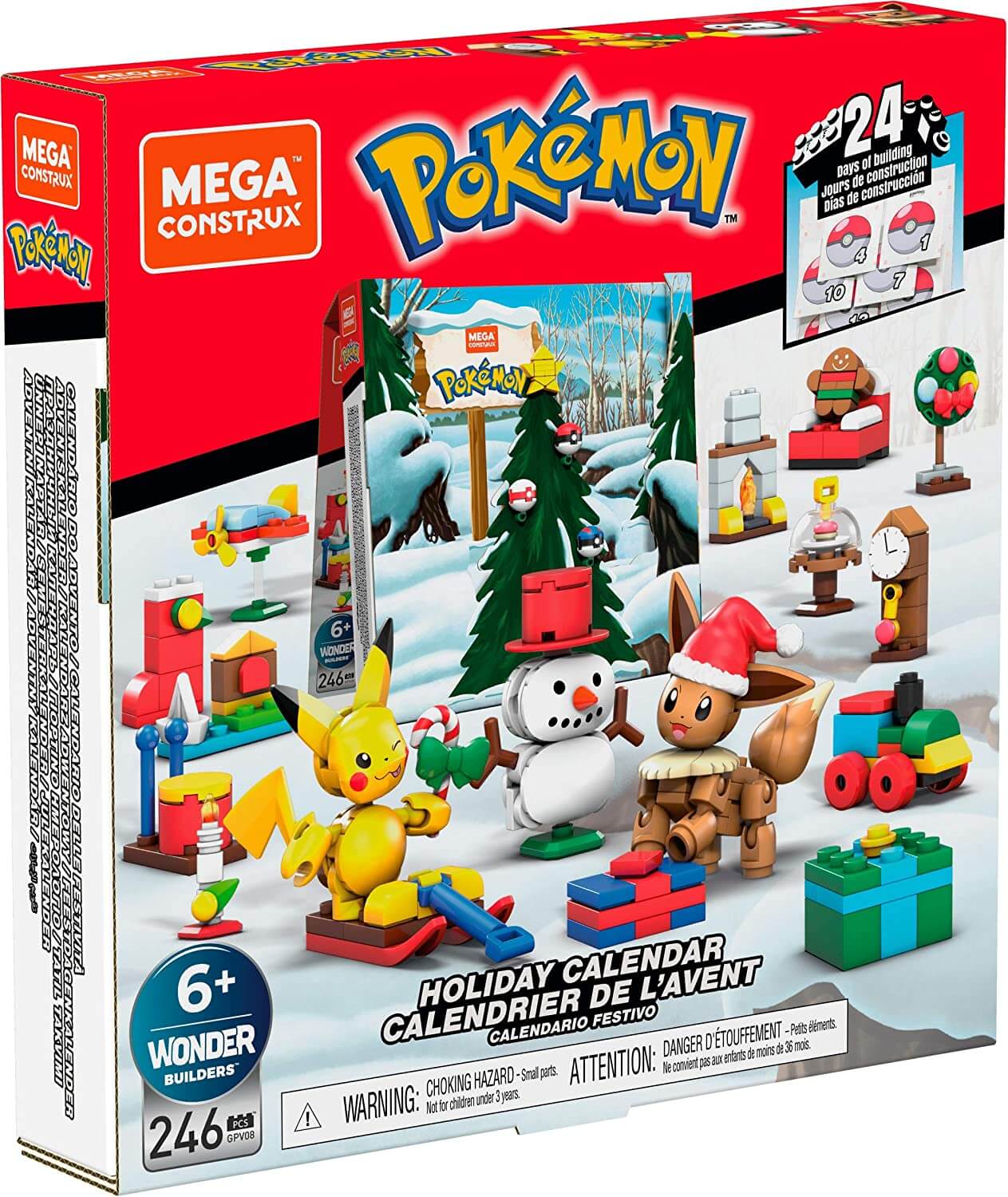 Colorful Pokemon Advent Calendar containing 24 items inside is a real joy foe children.
Figures of famous magical creatures for children from 6 years old become a pleasure to play with. A variety of toys inside is making this advent calendar very nice present for Christmas.
Curious what's inside? Click here: spoiler