Polly Pocket Advent calendar 2023
Overview – Polly Pocket advent calendars
Welcome to the enchanting world of the Polly Pocket Advent Calendar, brought to you by Mattel, the creators of the beloved miniature playsets adored by generations of children. Count down to the holidays with daily surprises that transport you into the whimsical and imaginative universe of Polly Pocket.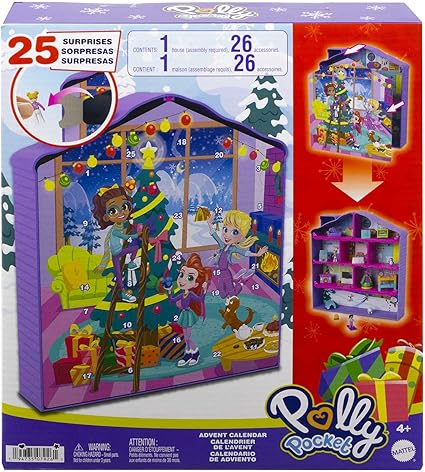 The Polly Pocket Advent Calendar contains 25 surprises in a winter-themed house playset with 4 floors and 8 rooms. Includes Micro Polly and Shani dolls, winter accessories, Pop & Swap peg system, and 8 play areas. Suitable for ages 4+.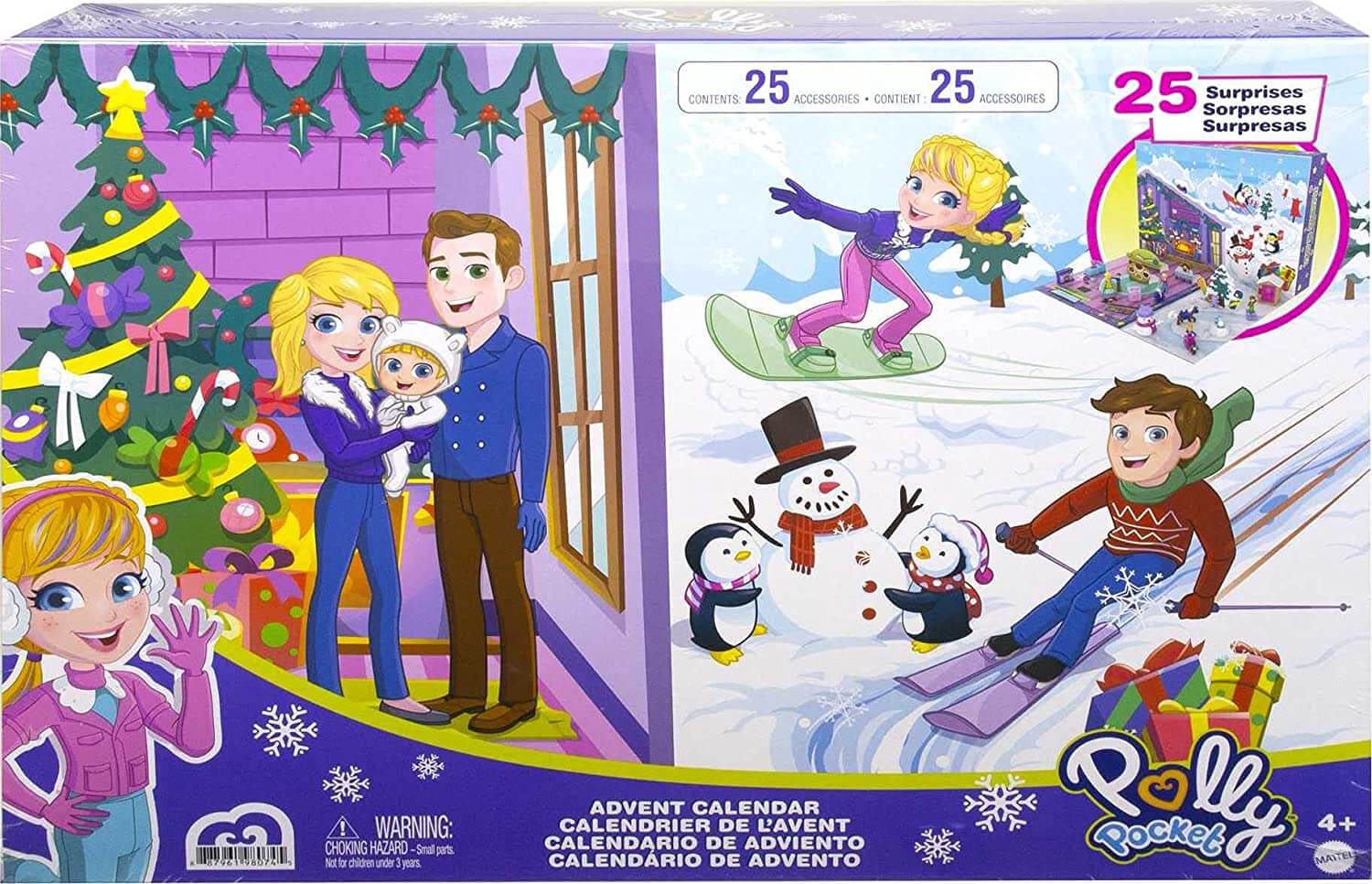 The Polly Pocket Advent calendar contains 25 Xmas gifts for kids to reveal in the countdown. They can build up many fun scenes on the mat with Pocket family micro dolls, snow play vehicles, toy treats, wearable jewellery and many more treats.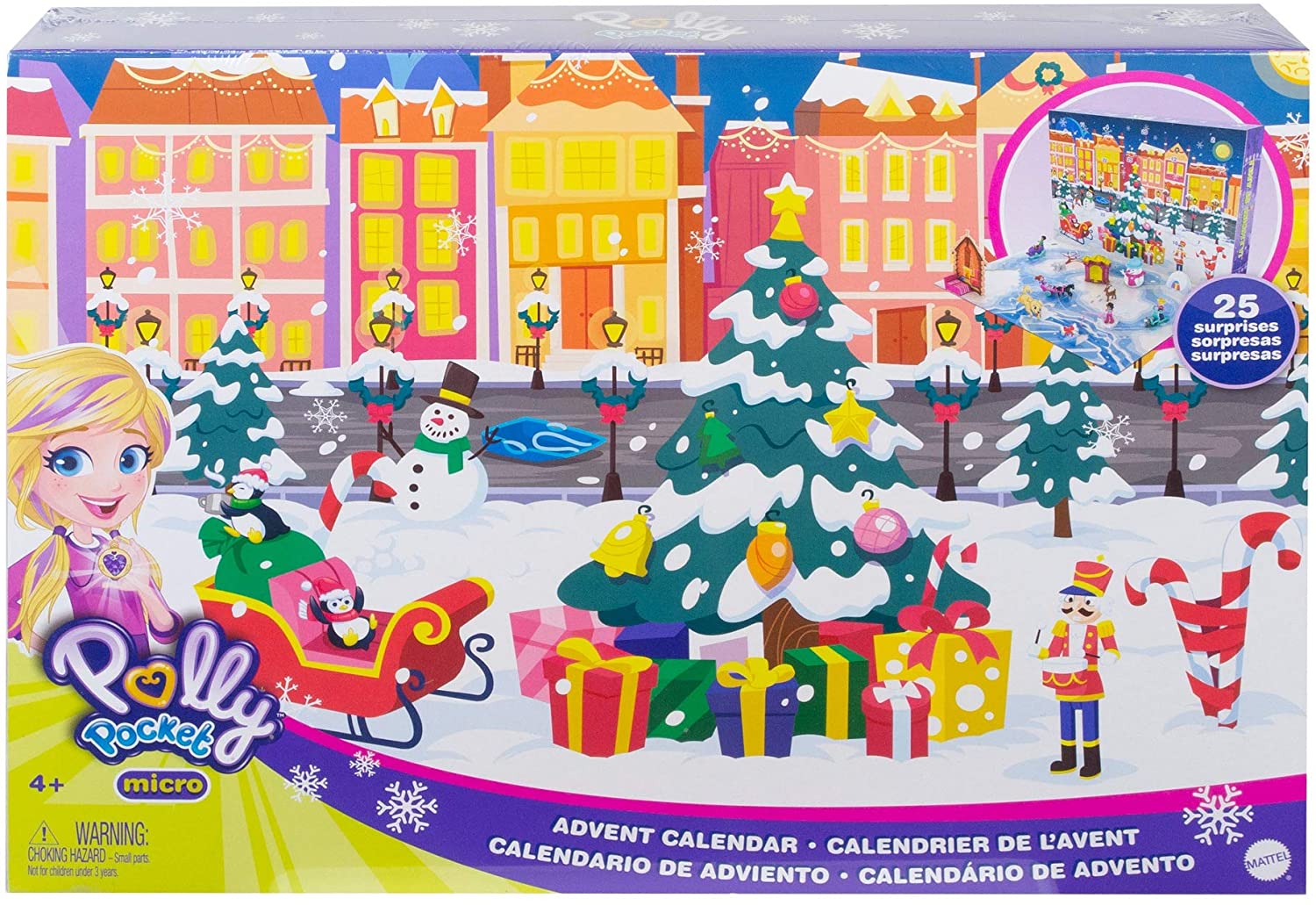 The newest Polly Pocket Advent Calendar contains little Polly Pocket dolls, dwellings, animals, vehicles and cute accessories. After opening all 25 doors of the calendar, you will get a Christmas scene to play with all toys.
Curious what's inside? Click here: spoiler