Gins of Christmas Advent Calendar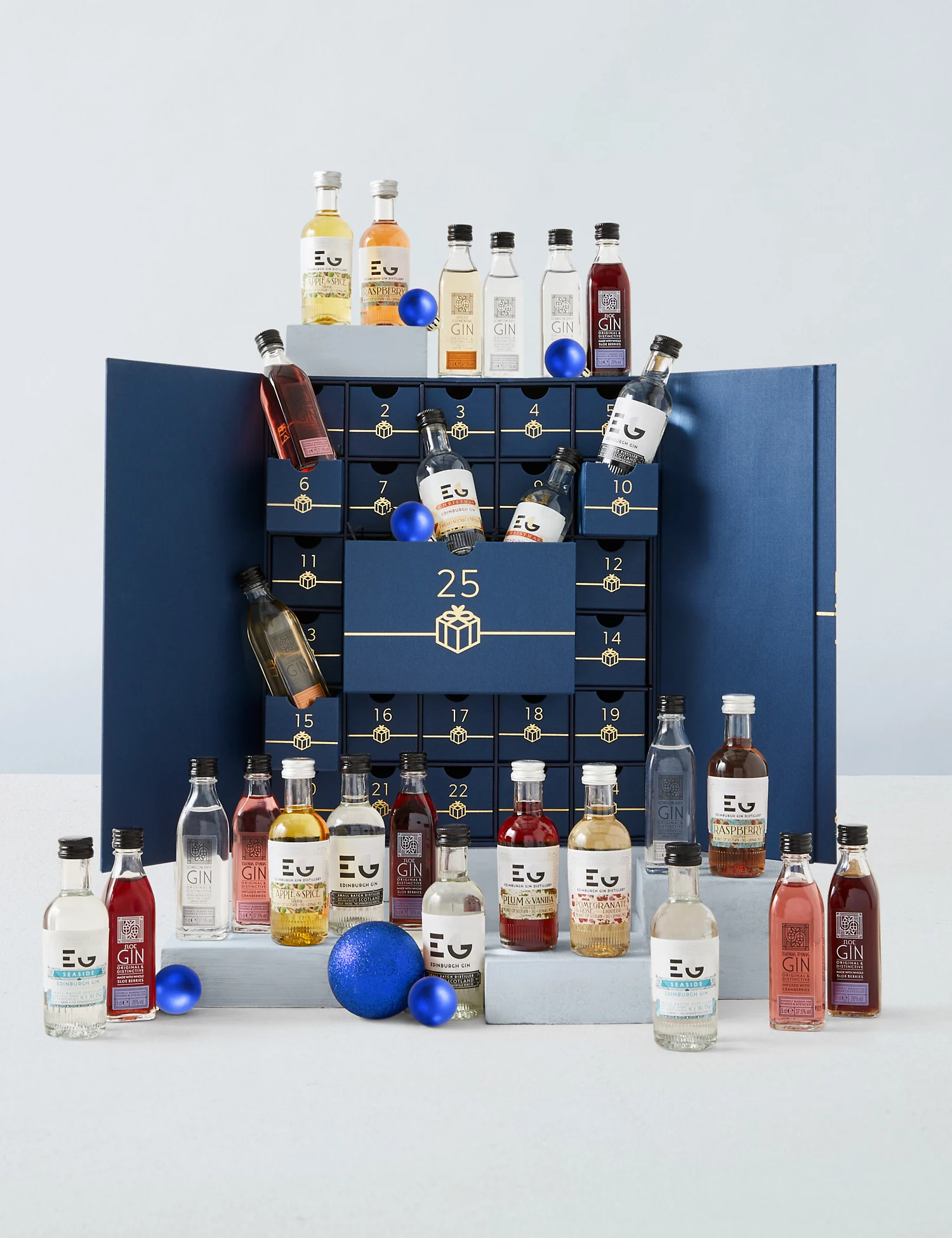 The Marks & Spencer gin advent calendar offers you 9 different varieties of gin, featuring clementine, sloe and Edinburgh seaside.
High quality alcohol in a stylish box is a perfect present for family, friends or yourself. Enjoy good acohol in small variations.
The calendar is no longer available.
Curious what's inside? Click here: spoiler
Contents:
2 x Edinburgh Christmas gin (5cl) (Alcohol content- 43%)
3 x Edinburgh gin (5cl) (Alcohol content- 43%)
2 x Edinburgh apple and spice gin liqueur (5cl) (Alcohol content- 20%)
Edinburgh plum and vanilla gin liqueur (5cl) (Alcohol content- 20%)
Edinburgh pomegranate and rose gin liqueur (5cl) (Alcohol content- 20%)
2 x Edinburgh raspberry gin liqueur (5cl) (Alcohol content- 20%)
2 x Edinburgh seaside gin (5cl) (Alcohol content- 43%)
4 x London dry gin (5cl) (Alcohol content- 37.5%)
4 x Sloe gin (5cl) (Alcohol content- 26%)
3 x Think pink gin (5cl) (Alcohol content- 37.50%)
2 x Clementine Gin (5cl) (Alcohol content- 37.50%)