Schleich Advent CAlendar 2023
Overview – Schleich advent calendars 2023
Schleich, hailing from Germany, is renowned for its exquisite and lifelike animal figurines and playsets. This brand is famous for its attention to detail, quality craftsmanship, and commitment to sparking children's imaginations through imaginative play with animals and characters from various realms. Learn more about Schleich Advent Calendars 2023 here.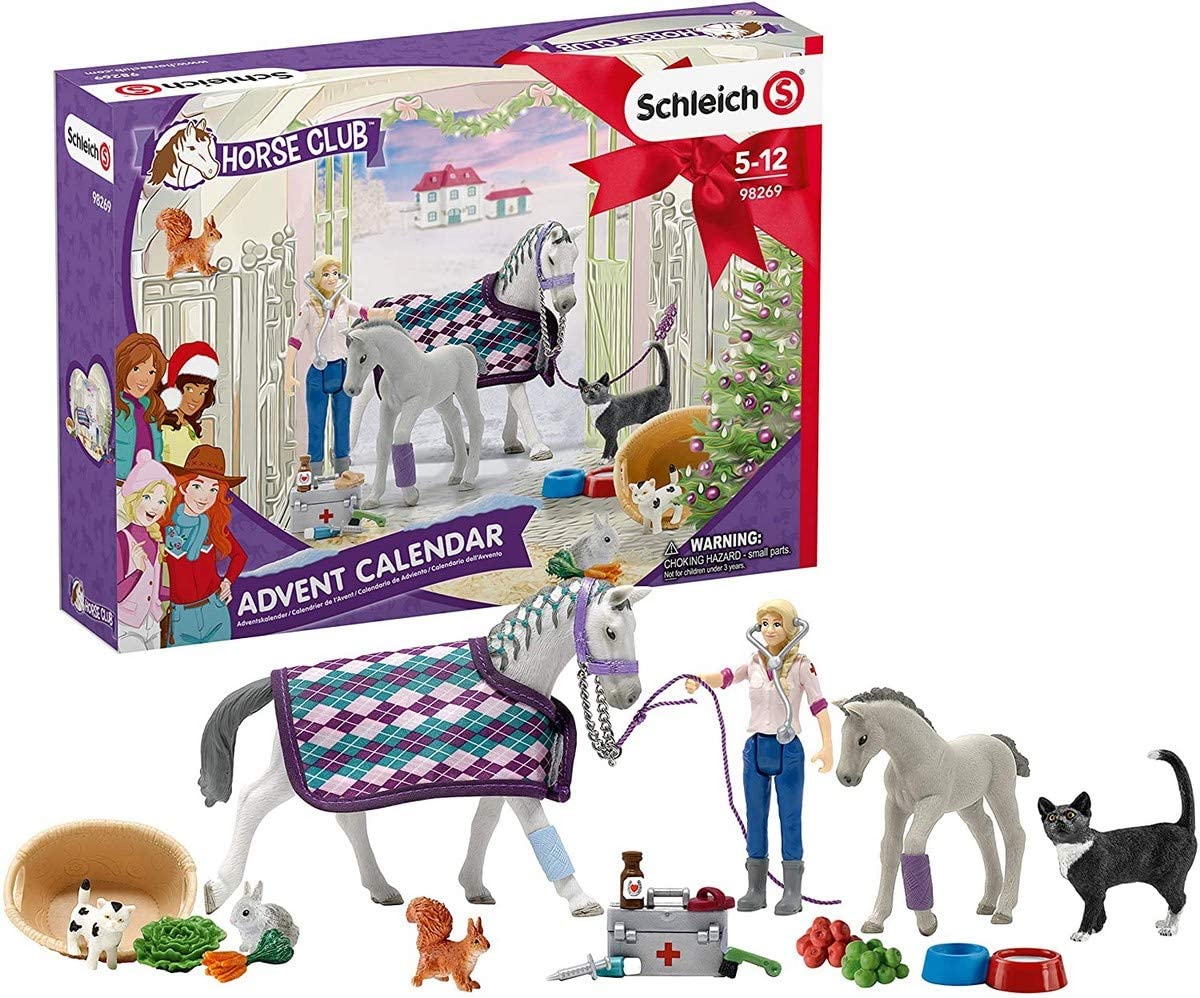 This year a brand new Schleich advent calendar was also put together to go with the "Horse Club" series. This time, little horse enthusiasts can be happy with 24 high-quality toy characters and cute accessories.
The recommended age is from 5 to 12 years.
Curious what's inside? Click here: spoiler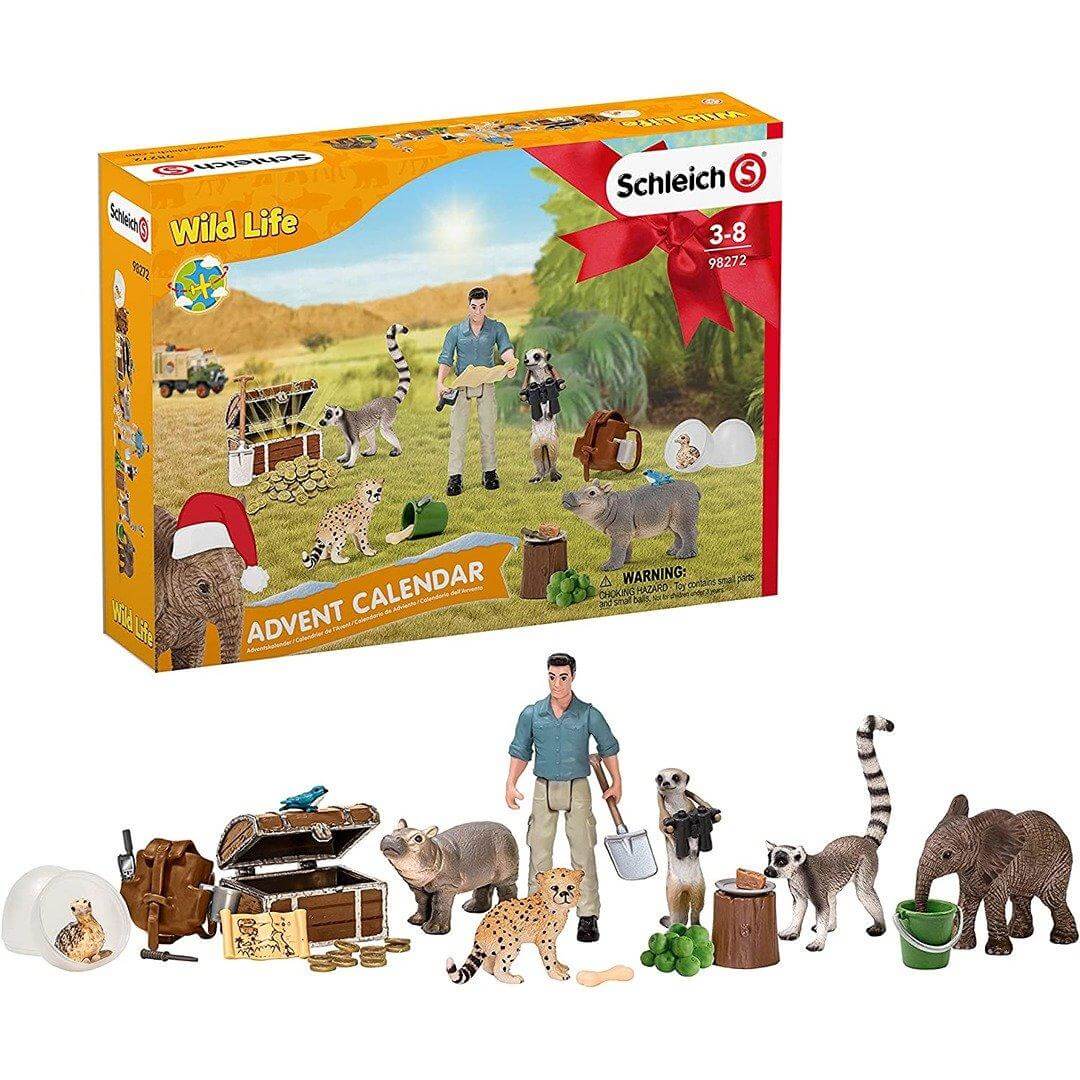 The Schleich Wild Life Advent Calendar 2023 holds 24 novelty items relevant to the Wild Life theme. Suitable for children aged 3-8, this calendar offers detailed figurines, aiding educational play. Due to small parts, it's cautioned against use for children under 36 months.