Sensai Advent calendar 2023
Overview – Sensai advent calendars
Welcome to the Sensai Advent Calendar, known for its premium skincare and beauty products inspired by Japan's culture of elegance and precision, offering daily indulgence in the art of Japanese beauty during the holiday season.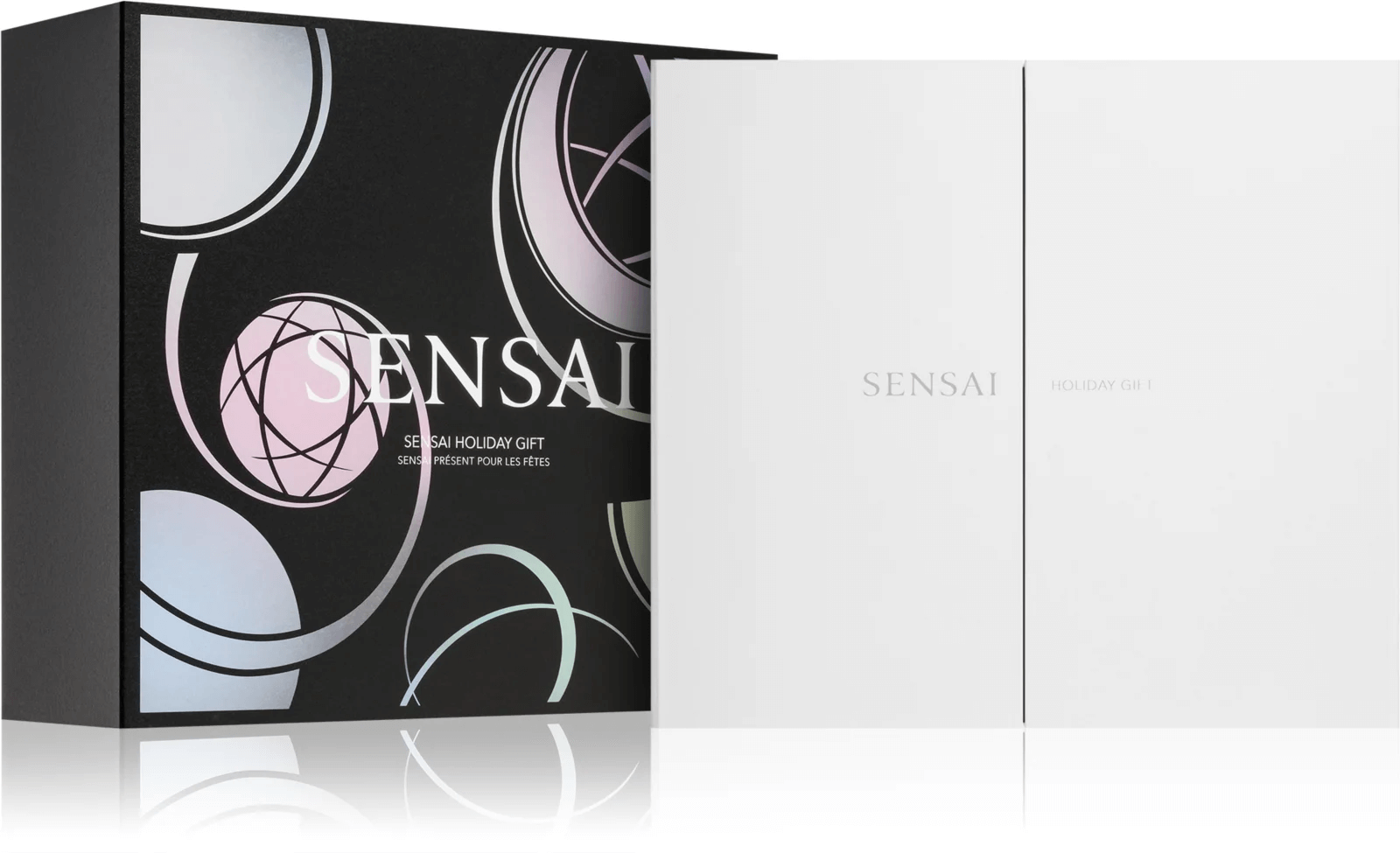 The Sensai Beauty Advent Calendar 2023 contains 24 beauty products. These include skincare treatments for day and night, cleansing products, a face mask, revitalising pads, lip gloss, lip nourishment, mascara, firming cream, body emulsion, hydrating emulsion, and a smoothing face cream. 
Sensai Advent Calendar 2023 – Content
Discover Sensai Advent Calendar 2023: 12 premium beauty products for head-to-toe pampering. Skincare, cleansing, masks, lip products, mascara, creams, and more. Experience the magic of the season through our indulgent products.
Day and night treatment for skin rejuvenation 45 ml
Cleansing oil 30 ml
Creamy soap for normal and dry skin 30 ml
Night face mask 15 ml
Intense revitalising pads for eye area and lips 6 ml
03 hydrating lip gloss 4,5 ml
Nourishing treatment for lips 5 ml
Volumising lash-separating mascara 3,5 ml
Firming cream for the neck and décolletage 19 ml
Body emulsion 19 ml
Intensive hydrating emulsion 16 ml
Smoothing cream for face 15 ml