Sisley Paris Advent calendar 2023
Overview – Sisley Paris advent calendars
Discover the Sisley Paris Advent Calendar, celebrated for its premium skincare and beauty products from the heart of French luxury. Elevate your beauty routine with daily indulgence throughout the holiday season.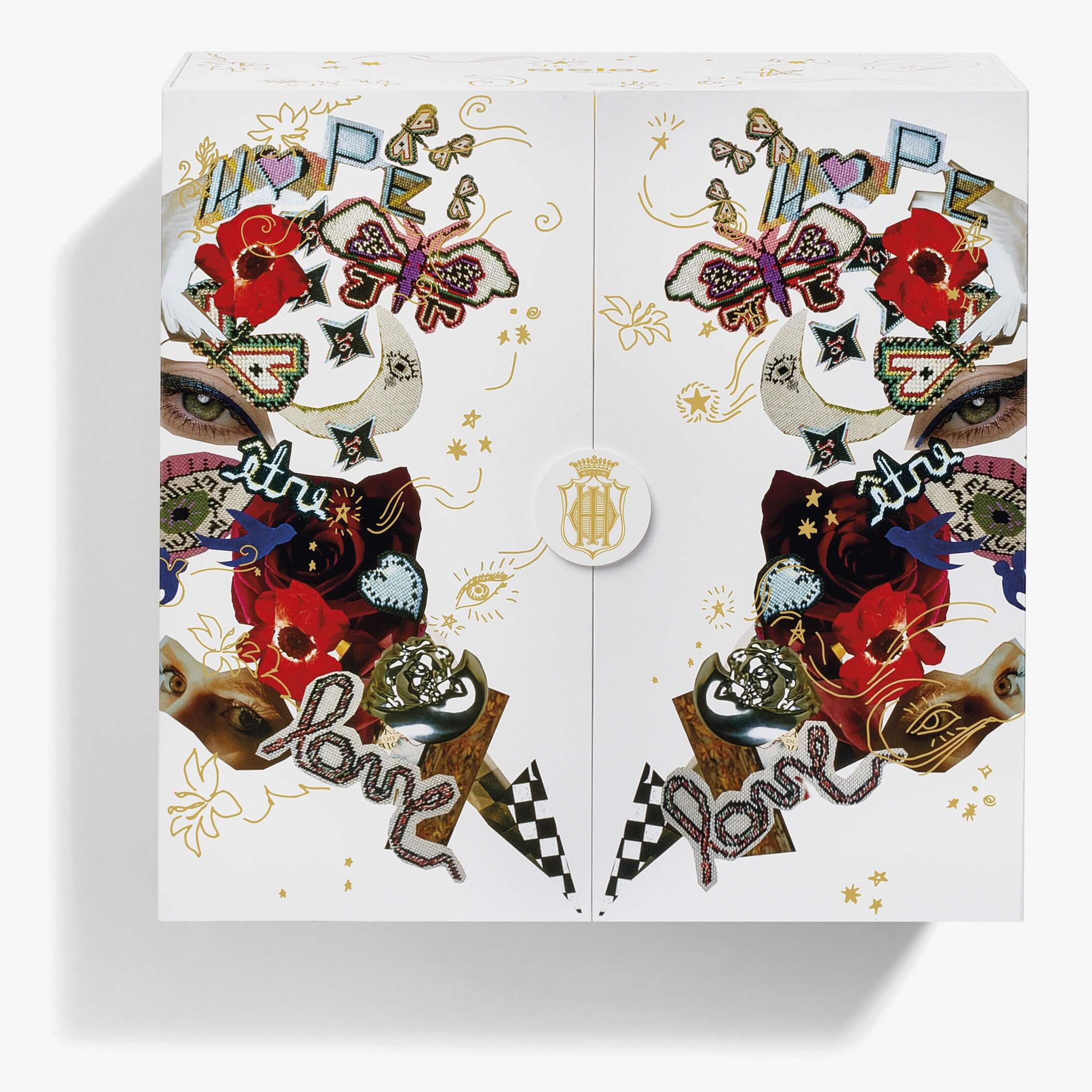 The Sisley Paris First Beauty Advent Calendar 2023, crafted by Isabelle d'Ornano, is adorned with intricate collages and embroidery. It has twenty-five compartments, each housing a unique item from Sisley's varied lines of Skincare, Makeup, Haircare and Fragrance products. Notable contents range from creams, perfumes, shampoos, lip and eye care essentials to make-up removers and various other skincare items.
Sisley Paris Advent Calendar 2023 – Content
Embark on a 25 day-journey of luxurious surprises with Sisley Paris Advent Calendar 2023. Each day brings forth a new delight from categories such as skincare essentials, captivating fragrances, revitalizing haircare, makeup must-haves, and more. Unwrap the magic and experience the joy of discovery.
Black Rose Cream Mask 10 ml
Eau du Soir 2 ml
Revitalising Volumizing Shampoo 50 ml
All Day All Year 10 ml
Phyto-Gloss Pocket Mirror
Black Rose Precious Face Oil 3 ml
Sisleÿa L'Integral Anti-Age Concentrated Firming Body Cream 15 ml
Eau de Campagne Soap 50 g
Revitalising Fortifying Serum 4.5 ml
Phyto-Lip Twist n°1 Nude 2.5 g
Sisleÿa L'Integral Anti-Age Firming Concentrated Serum 5 ml
Buff and Wash Facial Gel 10 ml
Eau Efficace Gentle Make-Up Remover 30 ml
Phyto-Rouge Shine n°21 Sheer Rosewood 3 g
Eau De Campagne Gentle Bath and Shower Gel with Botanical Extracts 50 ml
Izia 6.5 ml
Black Rose Skin Infusion Cream 10 ml
Nutritive Lip Balm 9 g
Precious Hair Care Oil 20 ml
Velvet Sleeping Mask with Saffron Flowers 10 ml
Sisleÿa L'Integral Anti-Age 5 ml
L'Eau Rêvée d'Hubert 10 ml
So Curl Mascara n°1 Deep Black 10 ml
Sisleÿa L'Integral Anti-Age Anti-Wrinkle Concentrated Serum 5 ml
Sisleÿa L'Integral Anti-Age Eye and Lip Contour Cream 15ml with Ridoki Massage Tool