Snaffling Pig Advent calendar 2023
Overview – Snaffling Pig advent calendars
A cherished holiday tradition celebrated for its gourmet pork crackling and unique snack creations, hailing from the heart of England. This brand is renowned for its commitment to crafting savory delights, making the Snaffling Pig Advent Calendar a daily treat throughout the festive season, offering a taste of indulgence and flavor-packed surprises with each day.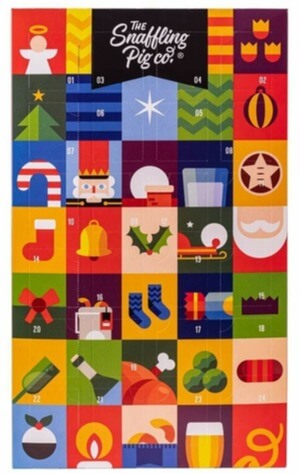 The Snaffling Pig Advent Calendar contains 24 small bags of flavoured pork crackling. This large advent calendar measures 54cm in height, 32cm in width and 3.6cm in depth.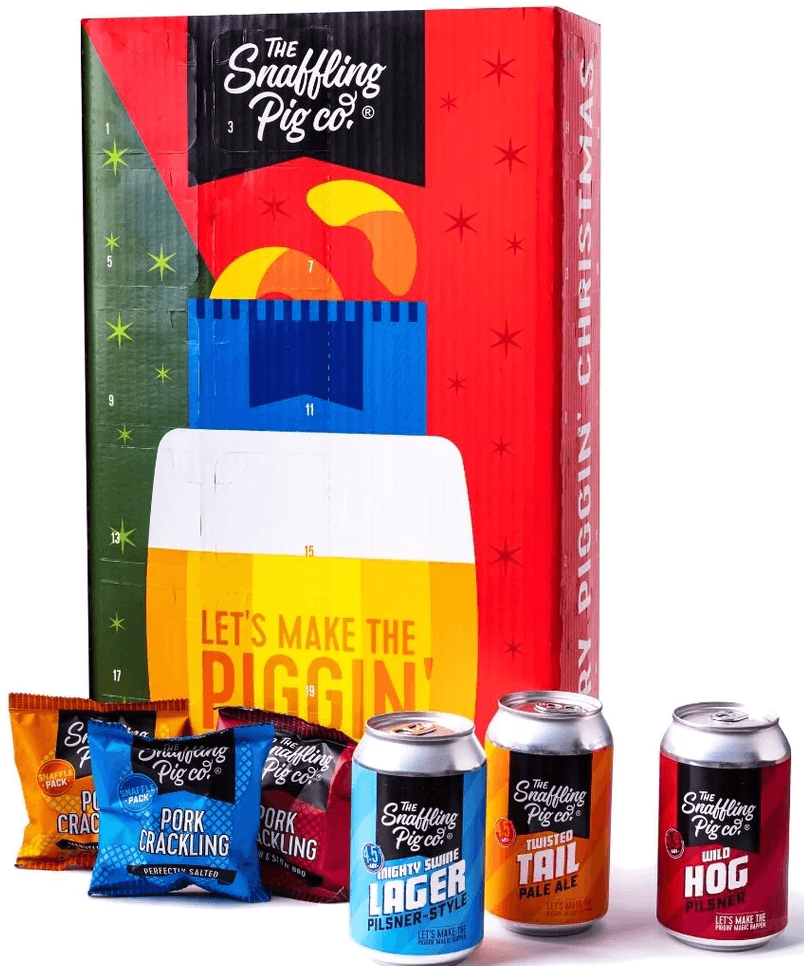 The Snaffling Pig Pork Crackling & Beer Advent Calendar 2023 offers 12 bags of pork crackling in three flavors and 12 cans of beer in three types, all award-winning. The calendar measures 46.8 x 27.2 x 12.6cm. Note: Must be 18+ to purchase.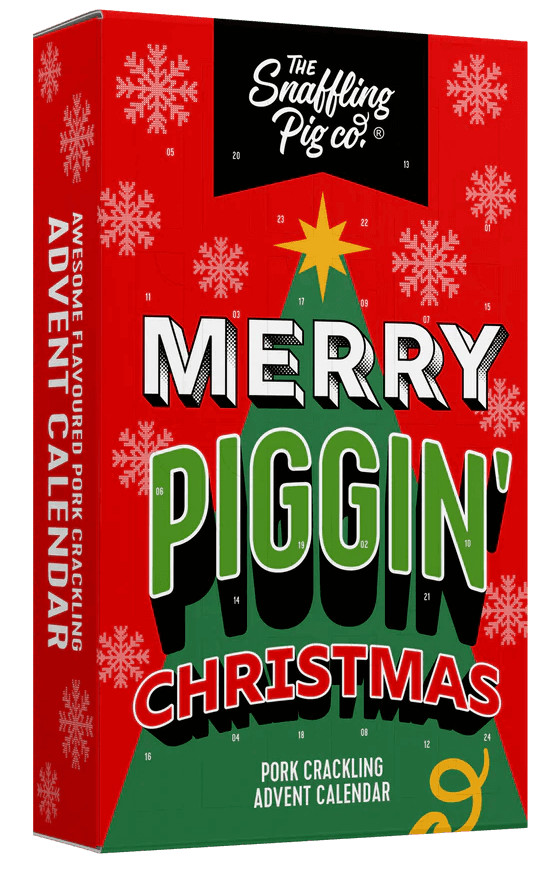 The Snaffling Pig Pork Crackling Advent Calendar 2023 offers 24 mini bags of flavored pork crackling in recyclable packaging. Each 5g snack is sealed for freshness until March 2024 and has won awards in the Great Taste Awards from 2016 to 2018. Enjoy the taste and crunch!