The Vegan Bake Advent CAlendar 2023
Overview – The Vegan Bake Advent Calendars 2023
The Vegan Bakes is a delectable creation from a small business celebrated for their delectable brownies, cookies, and chocolate bars. The Vegan Bake Advent Calendar embodies the spirit of indulgence and compassion, providing a perfect gift or personal delight for the festive season of December 2023.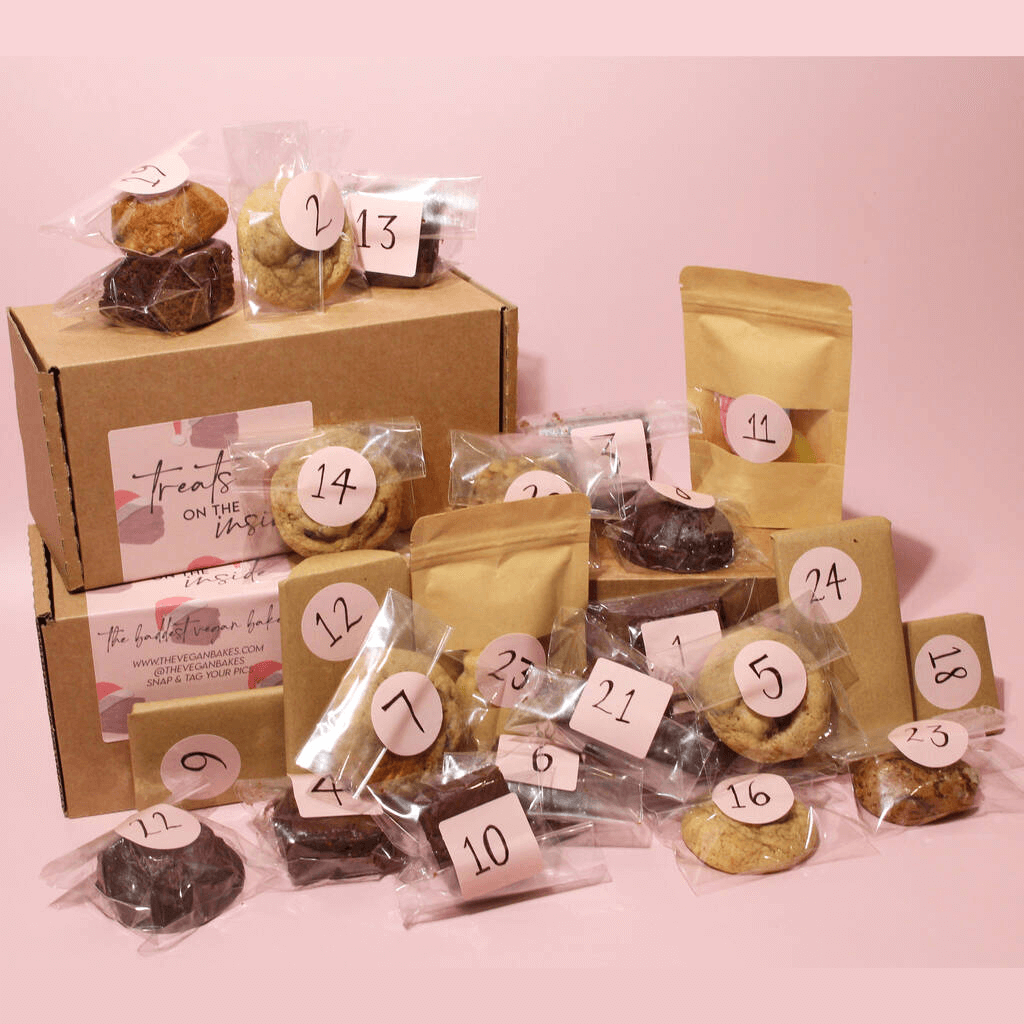 The Vegan Bakes 12 or 24 Day Advent Calendar for December 2023 offers either a 12 or 24-day advent calendar. The 24-day version comes with two separate boxes of 12 treats, dispatched at different dates for freshness. Products include brownies, cookies, and chocolates.
The Vegan Bakes 12 Or 24 Day Advent Calendar 2023 – Content
Unveil the Vegan Bakes Advent Calendar, with 12 or 24 days of delectable surprises.
You will get to enjoy a selection of 24 products including: BROWNIES
COOKIES
COOKIE LOAF SLICES
BLONDIES
ROCKY ROAD
COOKIE DOUGH
PICK N MIX & CHOCOLATE BARS