Thorntons Advent CAlendar 2023
Discover the Thorntons Advent Calendar
Crafted by a brand known for a century of creating delectable chocolates. From the heart of England, this calendar offers daily surprises filled with Thorntons' signature sweets, making your holiday countdown a journey through the world of chocolate indulgence. Explore the wonderful surprises that are in Thorntons Advent Calendar 2023.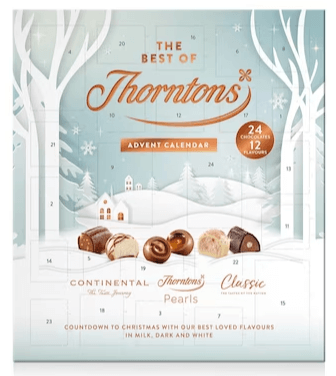 The Best of Thorntons Advent Calendar contains an array of the brand's premium chocolates. It features chocolates from the 'Continental' range, inspired by European cuisine, alongside selections from the 'Classic' range, and the uniquely centred 'Thorntons Pearls'.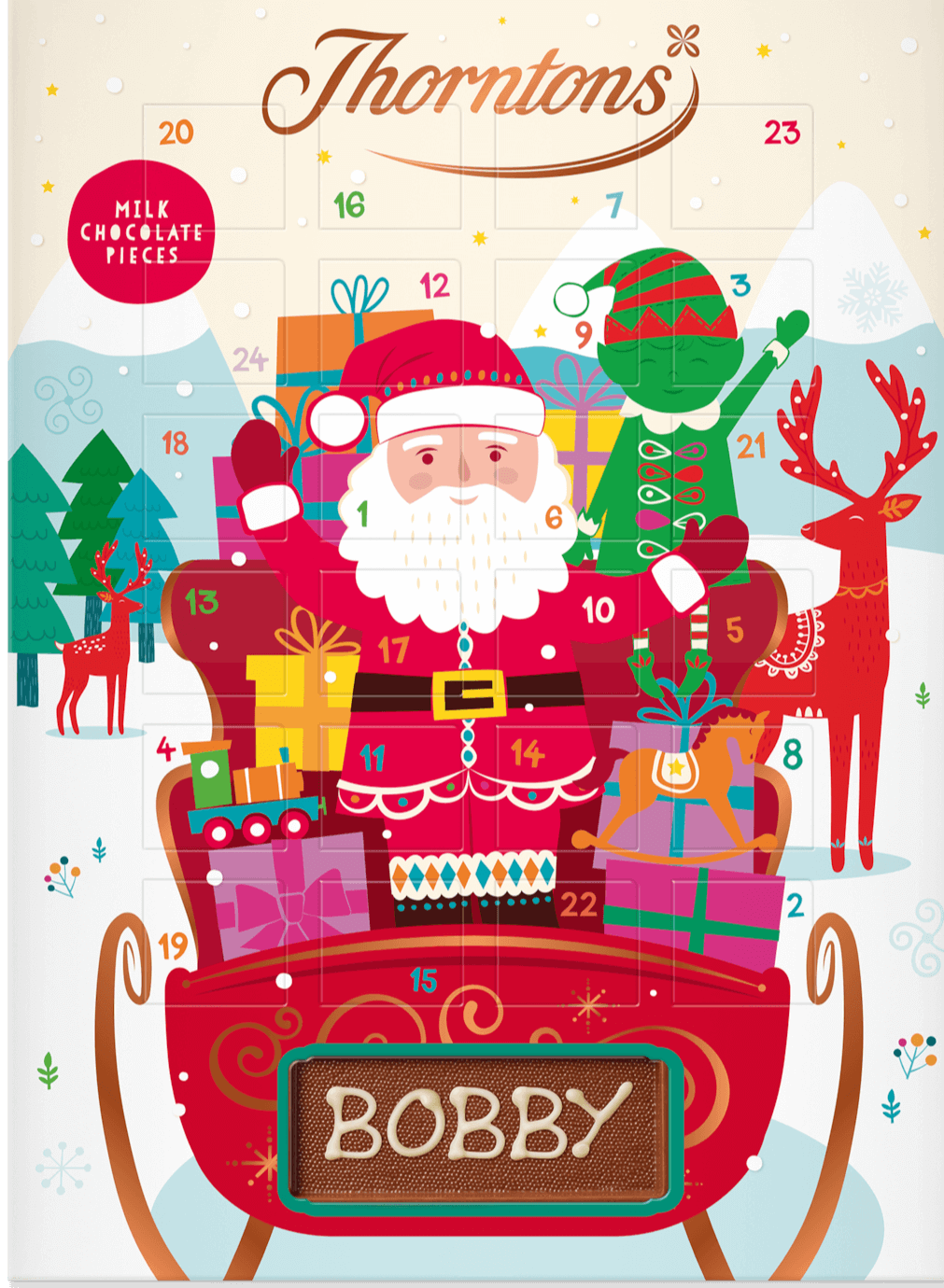 The Thorntons Personalised Santa Advent Calendar 2023 consists of 24 milk chocolates. It features a Santa and sleigh theme in a snowy landscape. The calendar also includes a personalised milk chocolate plaque with the recipient's name.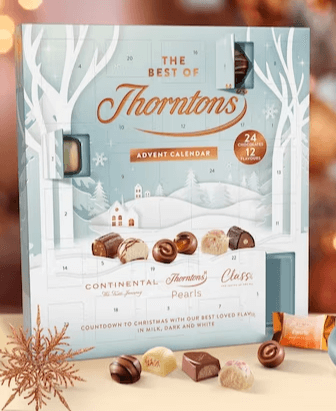 The Thorntons – Best of Thorntons Advent Calendar 2023 contains a selection of the brand's favourite chocolates. Made for the Christmas countdown, it features Continental and Classic chocolates, along with the new Thorntons Pearls.