Toddler Advent CAlendar 2023
Overview – Toddler Advent Calendars 2023
Toddler Advent Calendars 2023 offer age-appropriate surprises, with brands like VTech and Melissa & Doug providing joyful experiences for little ones throughout December. Learn more about Toddler Advent Calendar 2023 here.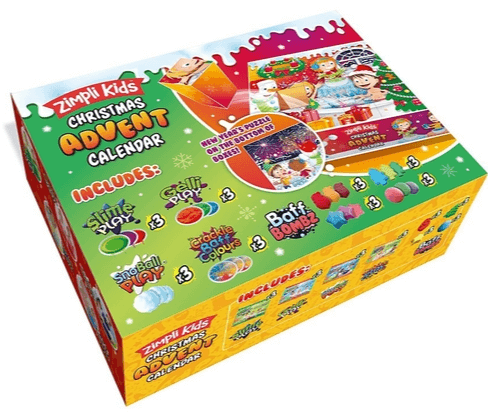 The Zimpli Kids Advent Calendar features bath products including Baff Bombz, Slime Baff, Gelli Baff, and Crackle Baff Colours. All are biodegradable, skin-safe, and drain-safe.
Zimpli Kids Advent Calendar – Content
Dive into a world of Zimpli Kids Advent Calendar bath-time delights, where fizz, transformation, and eco-friendliness await. A magical journey with each day's surprise!
3 x star baff bombz
3 x bauble baff bombz
3 x santa baff bombz
3 x christmas tree baff bombz
3 x 20g crackle foil bags
3 x 20g gelli play foil bags
3 x 20g slime play foil bags
3 x 20g snoplay foil bags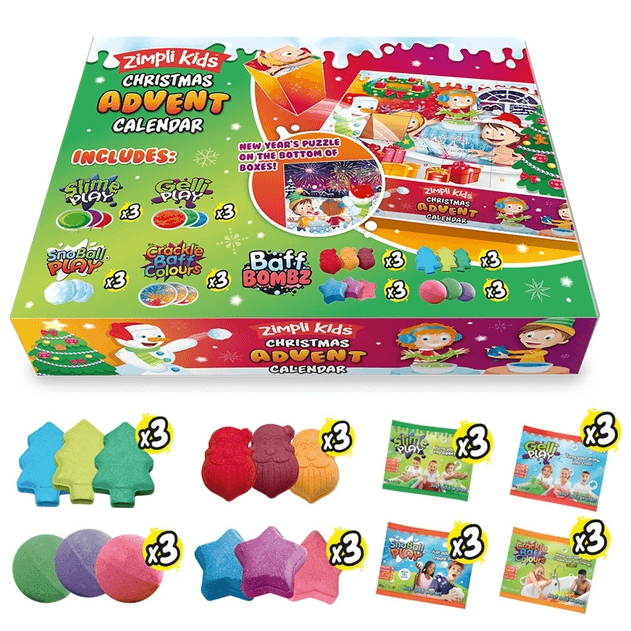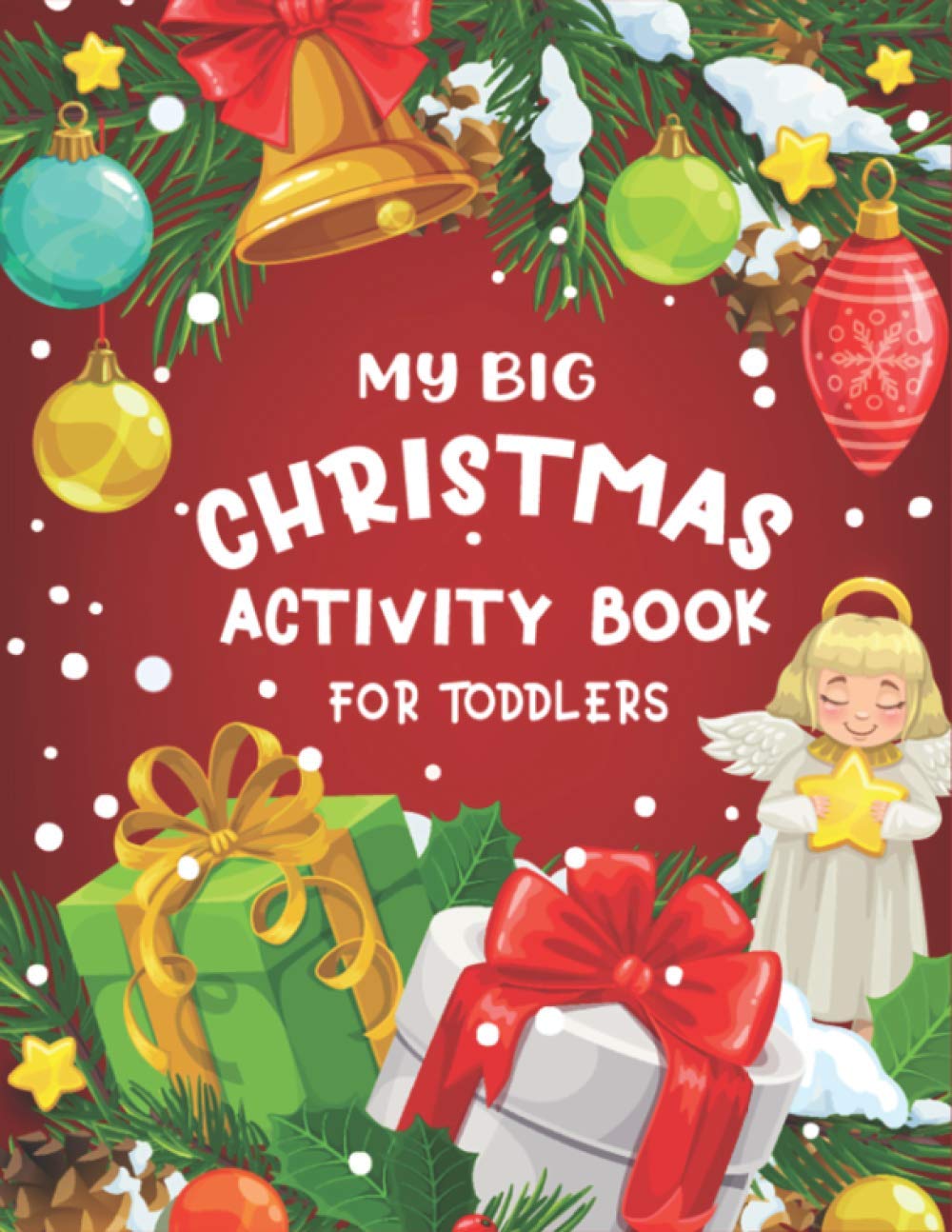 This fun advent calendar book for toddlers contains 75+ educational and Christmas-themed activities featuring riddle, jokes, various puzzles, colouring pages, word search and much more. The activities also include Santa Claus, Christmas tree, reindeer, snowmen, angels, holiday decorations etc.
Suitable for ages 3-10.
Curious what's inside? Click here: spoiler
Printed on heavy-duty pure white paper
Printed single-side for no bleed through, easy-to-remove pages
Simple yet cute designs for kids to colour
Advent Calendar
Riddle
Jokes
Connect the dots
Colouring Pages
Mazes Puzzles
Spot, Look & Find the Difference
Word Search
Shadow Matching Game
Colour by Number
Gingerbread Addition
Practice Cursive Writing
My Book Report
Hidden Pictures
Nouns and Verbs sort & more!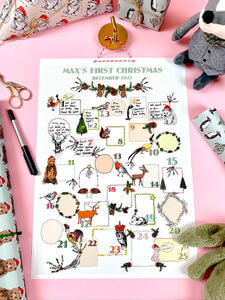 The Max Made Me Do It Keepsake Personalised Baby's First Advent Calendar 2023 is a versatile and personalised calendar. Set with pictorial illustrations, it offers a compartment for every December day to record baby's first Christmas or family events. Designed to be a keepsake, it helps in remembering special yuletide moments.
Playmobil Advent Calendar specially themed for Christmas containing 93 pieces with instructions what can be better for kids.
Recommended from the age 4 a set of small toys will create a real Christmas atmosphere foe little dreamers. Bright design, colorful items that girls and boys like.
Curious what's inside? Click here: spoiler
Contents:
1x PLAYMOBIL Advent calendar "Christmas Ball" (93 pieces with instructions)
1 scenery
4 figures
87 accessories